As a blogger, there are lots of things I love about my job and a few things that really feel like work.
Picking gifts for book readers? Not at ALL something that feels like work.
It's so fun to keep an eye out all year long for fun bookish gifts, whether it's bookmarks, puzzles, or apparel (and a whole lot more!).
Here are my favorite gifts for book readers this holiday season, whether it's for a friend, a family member, your book club members, or even yourself!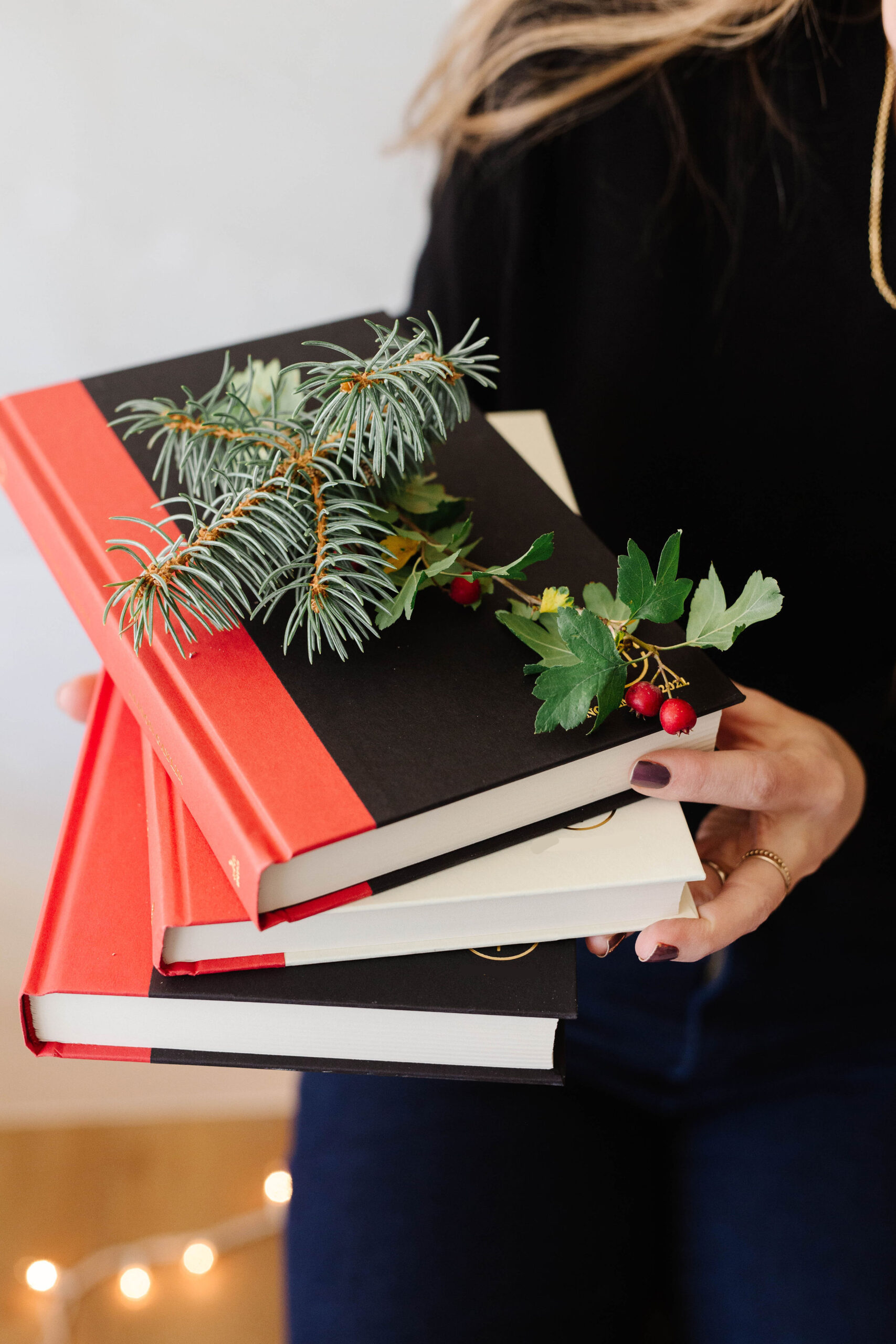 25+ Gifts for Book Readers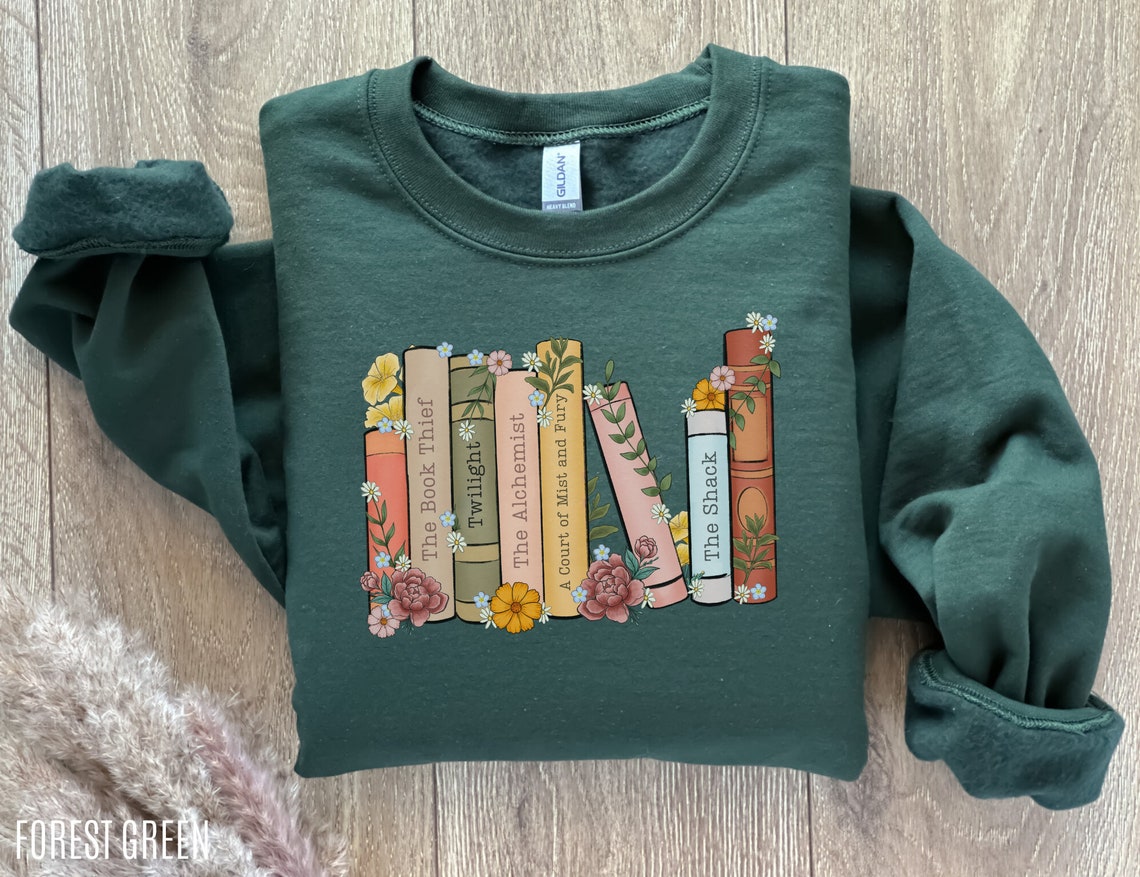 Custom Book Shelf Sweatshirt
There is nothing cozier than a sweatshirt – well, maybe wearing a sweatshirt and reading a good book! This darling sweatshirt can be customized with your favorite book titles on the spines. This would also be a fun book club gift using the books that were read that year.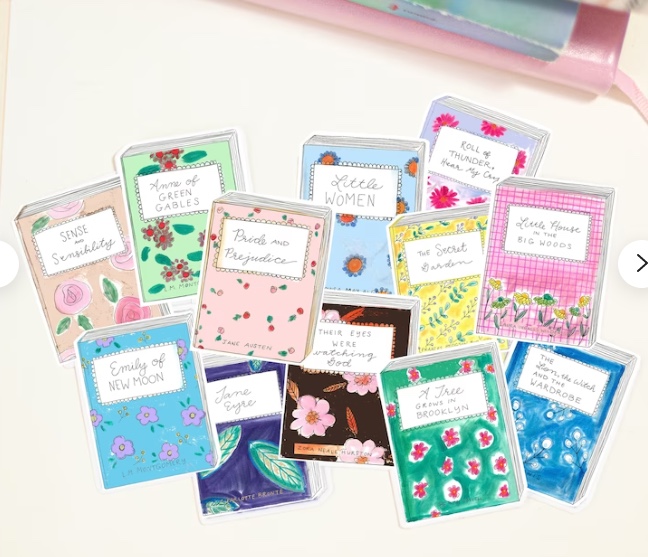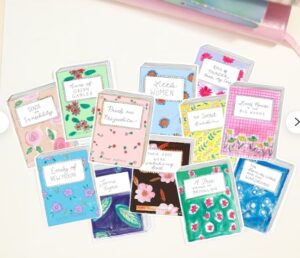 Classic Book Stickers
I ordered a whole set of these last year and gave a couple of them to Ella who spotted me opening them and begged for a few. I'm especially delighted by Emily of New Moon which is one of my all-time favorite childhood books. Perfect for popping on a water bottle or laptop – I'm obsessed!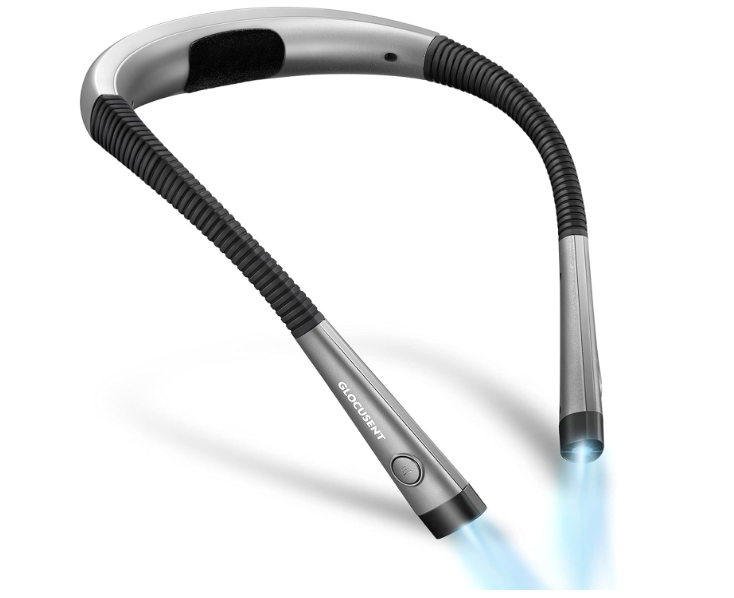 Neck Book Light
I was SO dubious about a book light that went around your neck instead of clipping to a book, but I was 100% wrong. It makes it feel like you're living in the stone ages when you use any other ones – this one is just such a great design and so much better than anything else I've tried. I promise, you might be dubious, but it's worth a shot – more than 100,000 reviews can't be wrong. Also, I've had a bunch of questions about how it works for kids, and my 10 year old LOVES it! If you want to see other book light options, check out this post where I tried and reviewed tons of different kinds.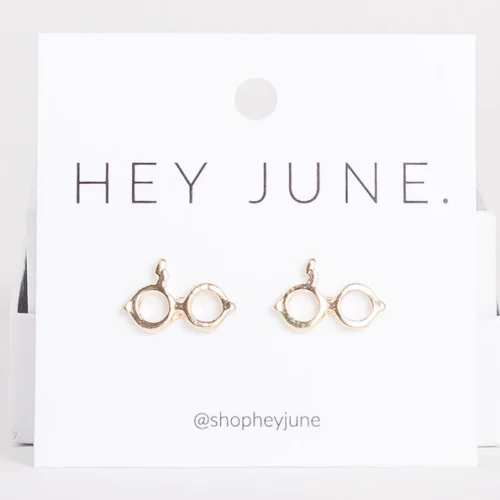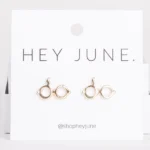 Harry Potter Glasses Earrings
I could gush on for days about how much I love Hey June jewelry. Aside from the fact that their pieces are affordable and mom-owned, I could never choose between all their gorgeous minimalist and delicate designs. But, they also have really fun designs like these Harry Potter glasses earrings. These are a subtle gorgeous gift for the Harry Potter lover. Use the code JANSSEN for 15% off your order.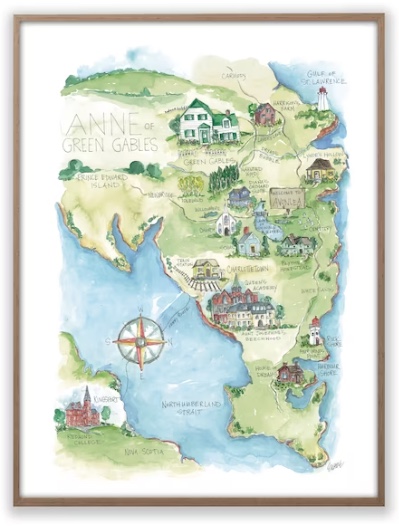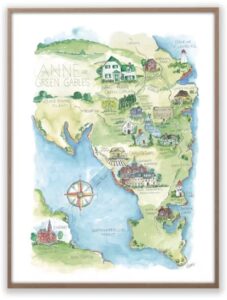 Story Maps
I was BLOWN AWAY when I saw these last year for the first time – they are such fun imaginings of the locations of famous books. I got the Anne of Green Gables one for the hallway outside my girls' bedrooms last year and now I'm wondering if I also need the Little Women one. There are so many options, easily making it a great gift for readers!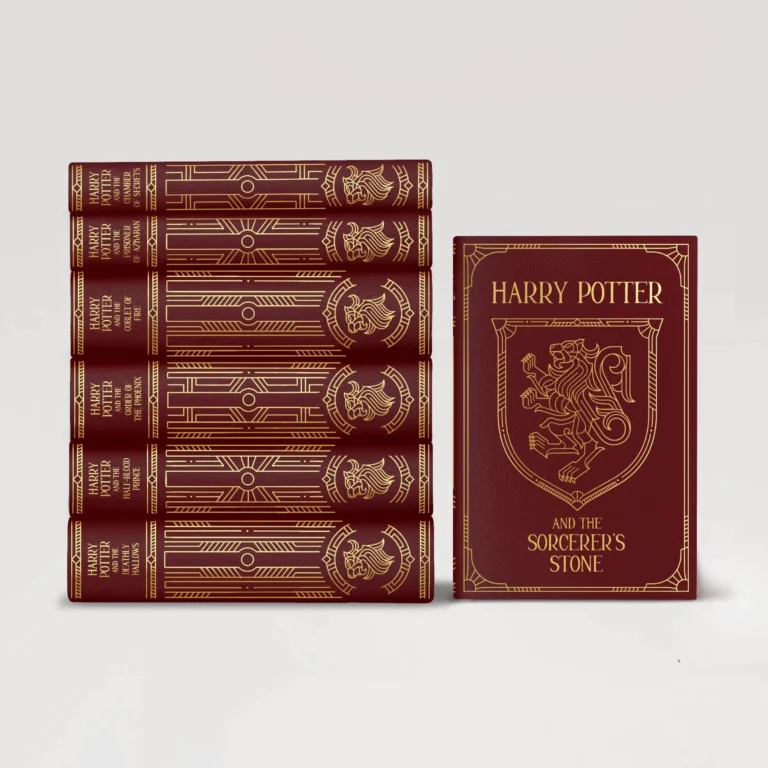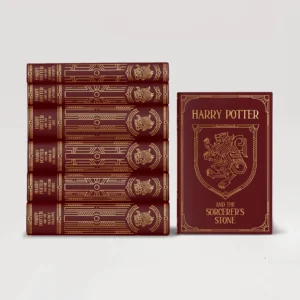 Book Series Dust Jackets
For the book lover who also loves aesthetically pleasing bookshelves, these book series dust jackets are the perfect gift! Replace the old dust jackets with these gorgeous cohesive sets and anyone's bookshelves will be too beautiful not to notice! There are tons of book series options like Harry Potter, Lord of the Rings, Percy Jackson, and too many more to name. Juniper Books also carries book series dust jackets with more options and styles.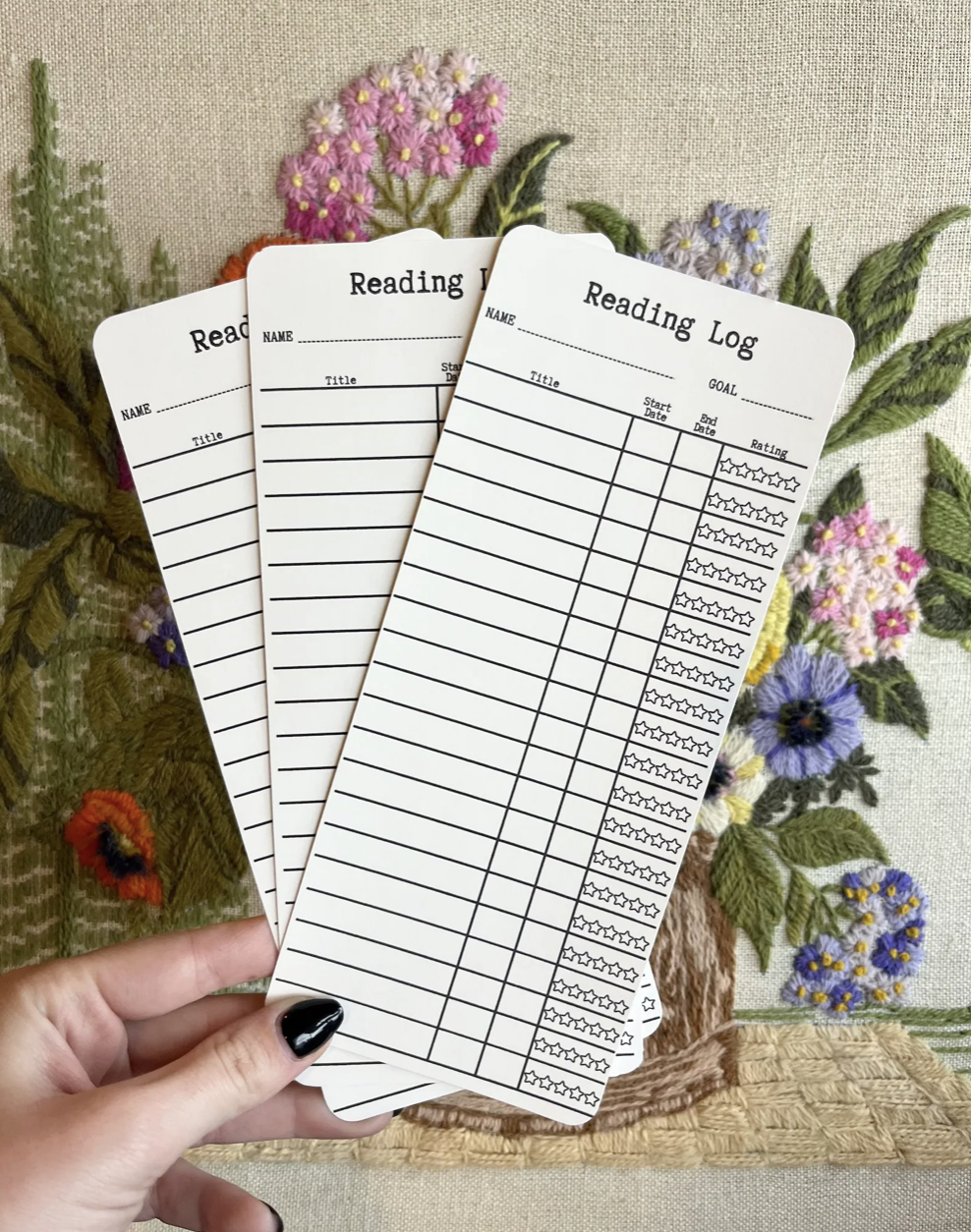 Reading Log Bookmark
These are just like little paper versions of Goodreads – perfect for readers and book club friends. I LOVE how they are a throwback the library due date cards of my childhood. (I also added these to this year's $5 Gift Guide because they are the perfect book lover gift under $5!)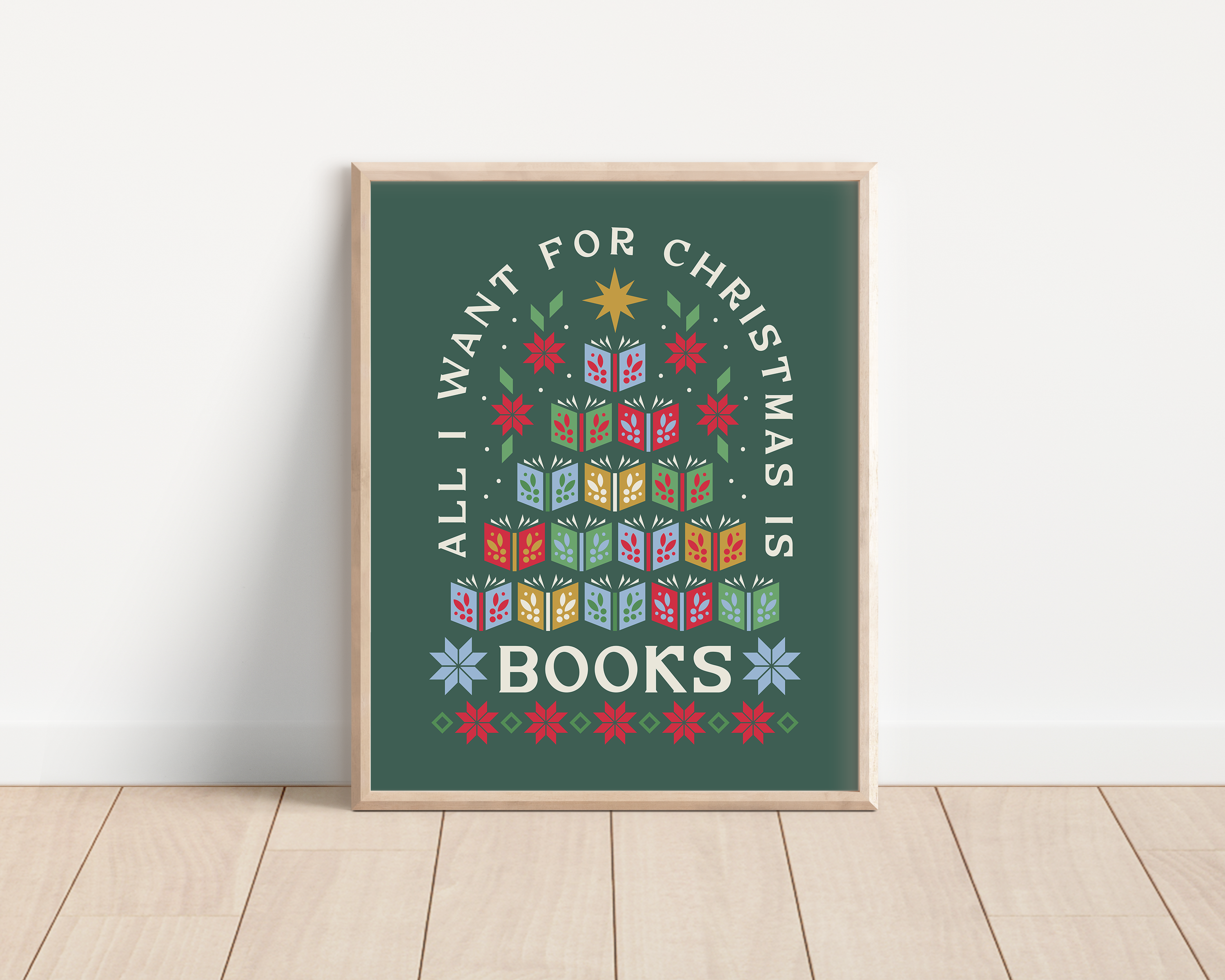 Book Prints 
These bookish prints are so fun (see all of them here!) and perfect for an affordable gift for book club members, teachers, or anyone else who loves books! Use the code everydayreading5 for $5 off every print!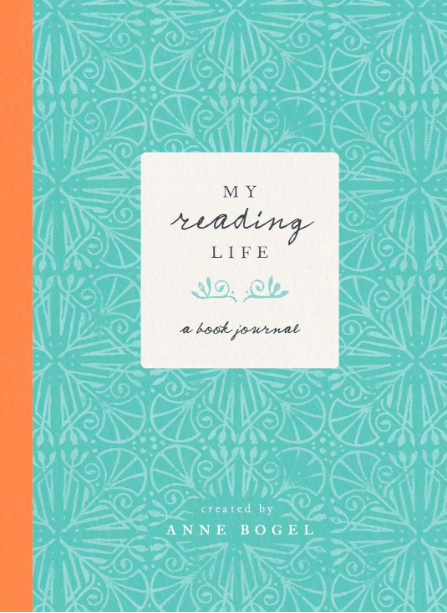 Reading Journal
I wrote a whole post about this reading journal (see that post here) and it's just a delight! It's the perfect gift for a bookworm, packed with places to record your reading, new book lists, and places to keep track of the books you want to read. There is also a kid's version – it's such a fun way for a child or tween to track their reading!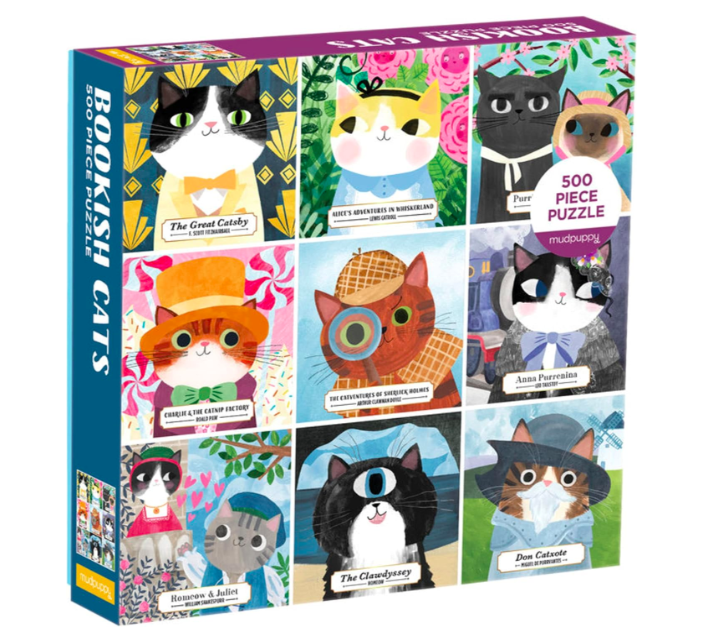 Literary Cats Puzzle
Okay, I am not a huge cat lover, but I have to admit, these cats dressed as classic book titles are too cute not to want. My girls loved this cute and cuddly puzzle too!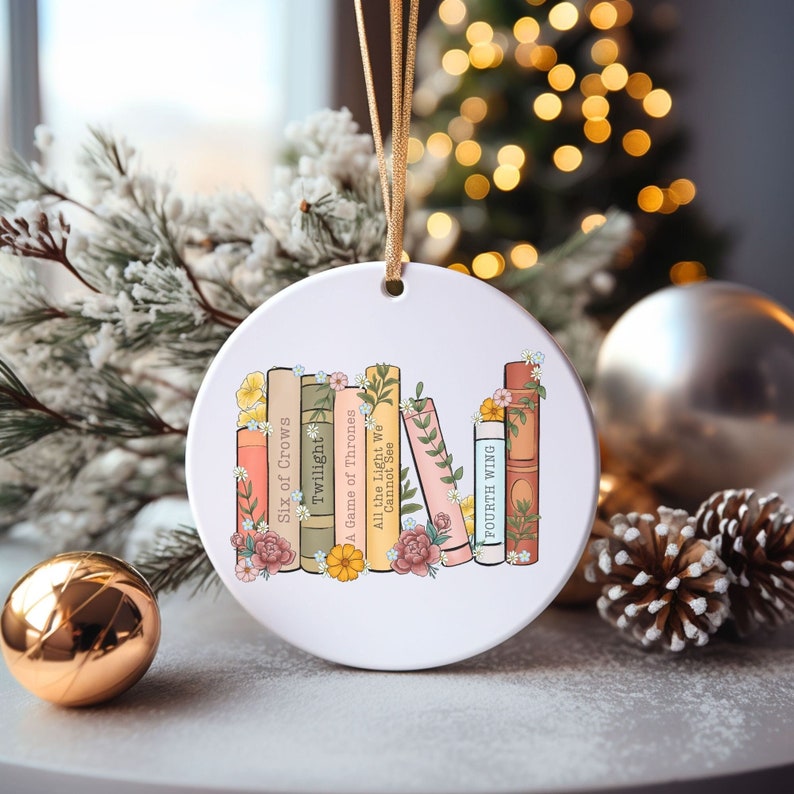 Custom Book Shelf Ornament
This ornament is such a fun gift! I love that the book titles on the ornament can be customized. This would be a fun book club gift using the books that were read that year, or make it more personal by adding your favorite reads.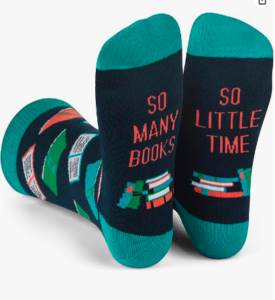 Reading Themed Socks
This is one of those very practical gifts that is bound to get used. These funny book socks would be great for any avid book reader, book club members, or even librarians! These would be perfect for the reader who stays up too late with a book, and these would be great for someone who needs a little peace and quiet while reading.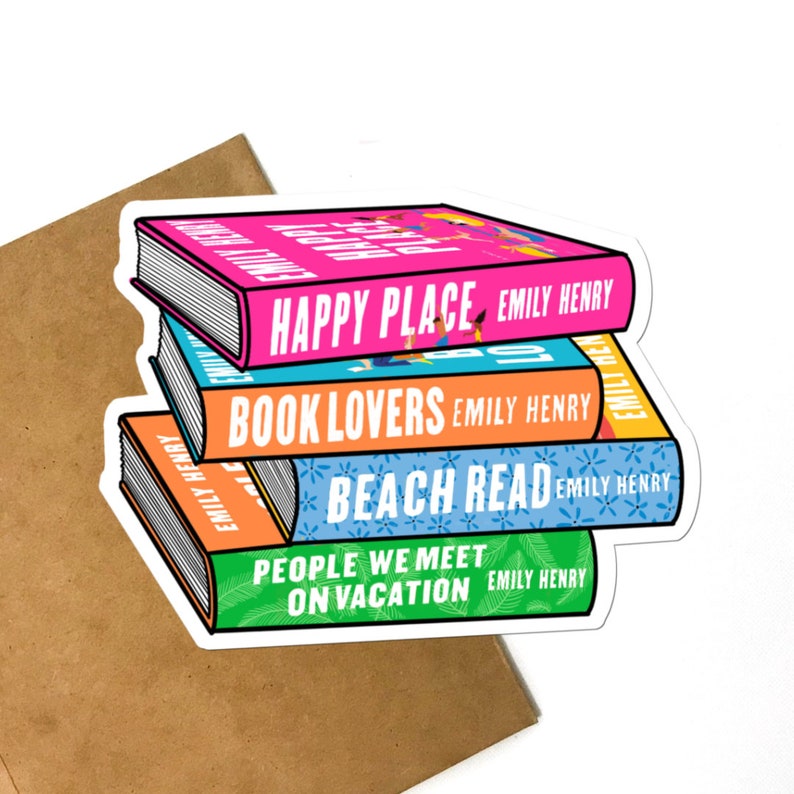 Emily Henry Stickers
Emily Henry has really taken the world by storm (Book Lovers is my favorite of hers)! These fun stickers include all of her best-sellers and any Emily Henry fan would love popping them on a water bottle or laptop.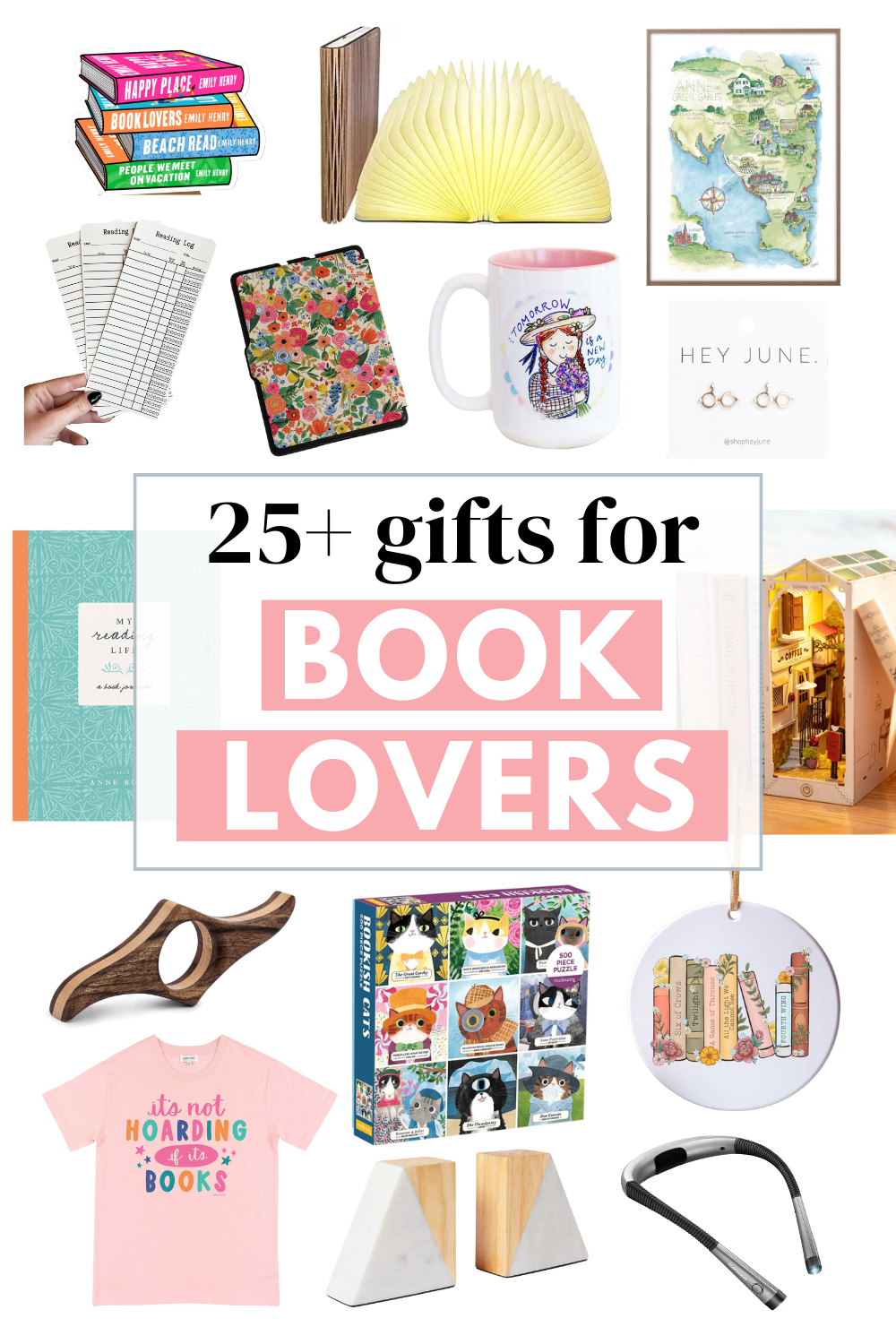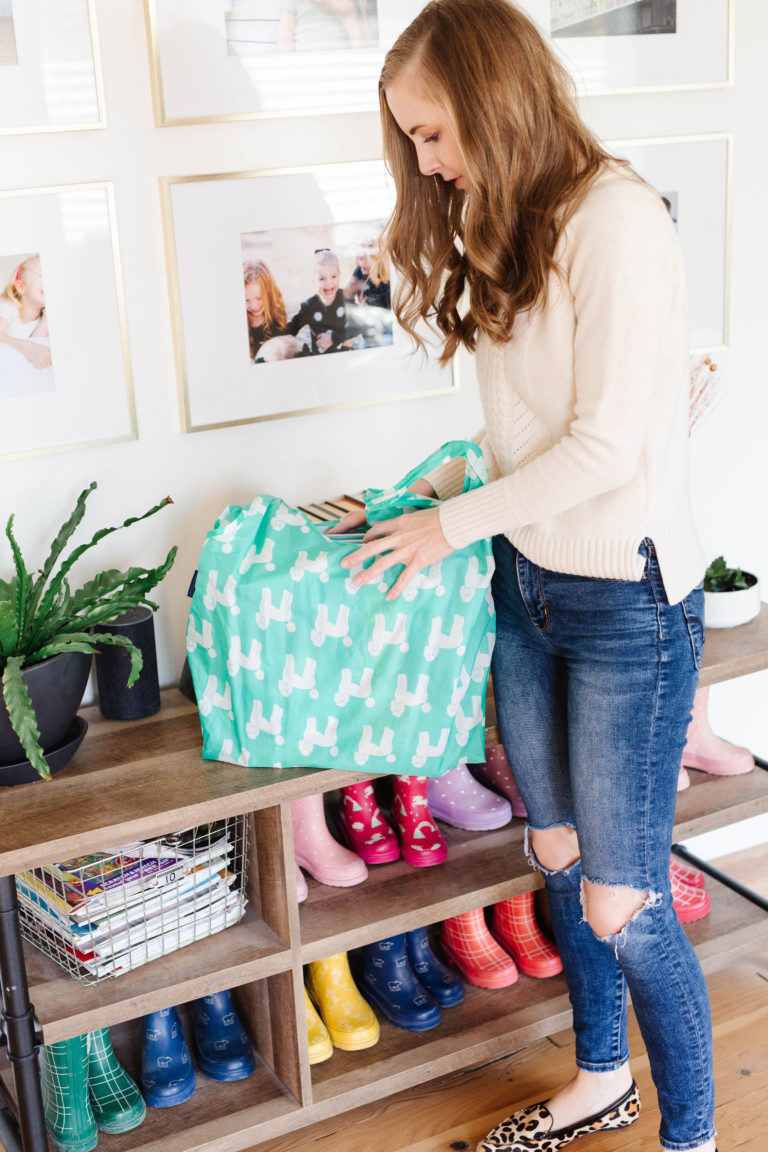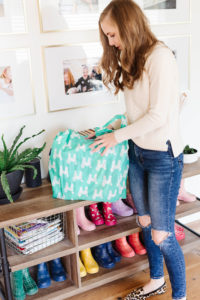 Library Book Bag
I wrote a whole post about my favorite library bag here – it comes in all sorts of colors and patterns, holds a million books (I like the standard size best) and can hold up under the weight (and sharp corners) of any library books you throw at it! Mine is about six years old and still looks brand-new, with zero wear and tear. And this is from someone who routinely shoves at least 25 books into it.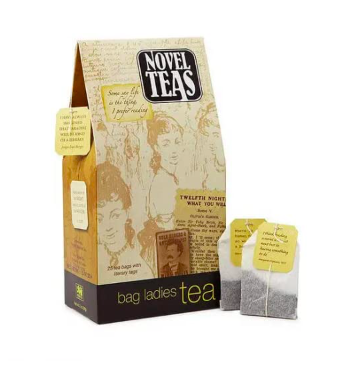 Novel Teas
For a book lover who also loves a good cup of tea, these fun tea bags come with literary quotes attached to each bag. If Classic literature is not your cup of tea – they also have a Modern American Classics version. I also cannot get over their tagline – "Read 'em and steep!"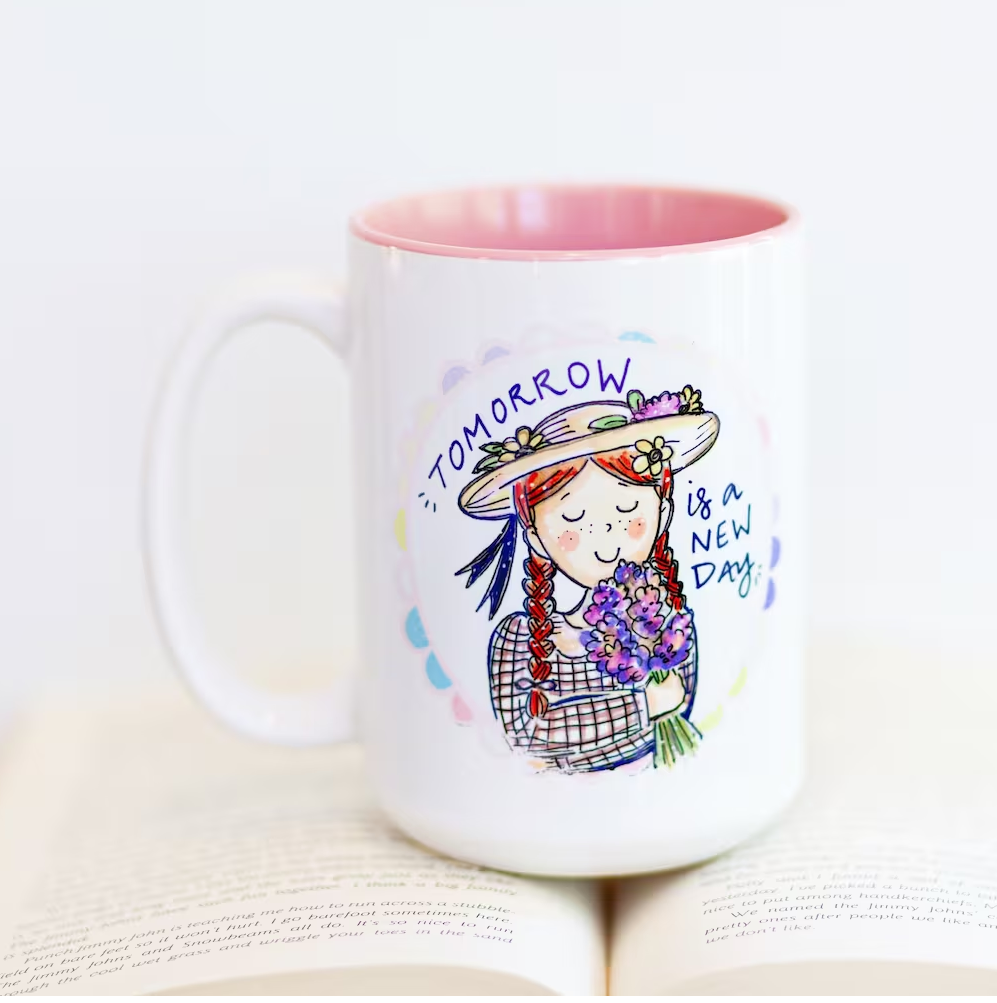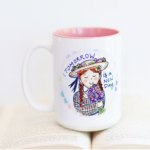 Tomorrow is a New Day Mug
Two of my favorite things…a beautiful mug and Anne of Green Gables. The outside of this one is so pretty and done by one of my favorite designers, Carrot Top Paper Shop. I would definitely be drinking my two favorite winter drinks in this one while reading a good book.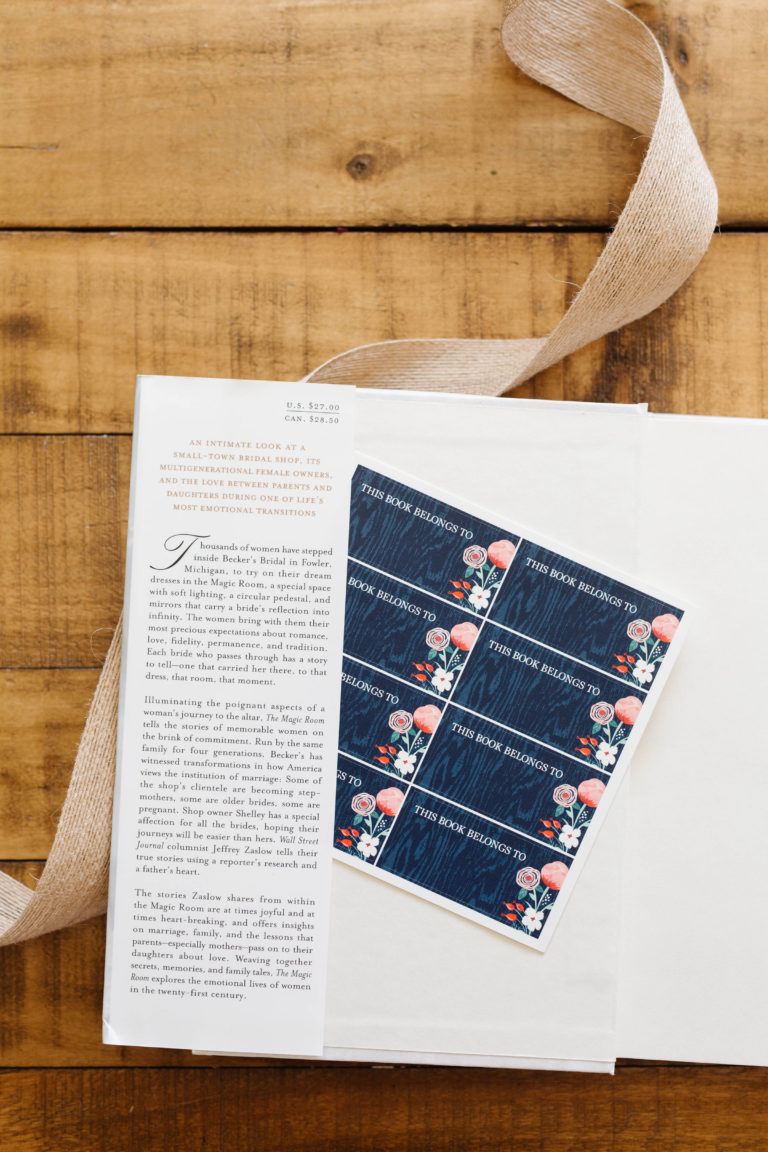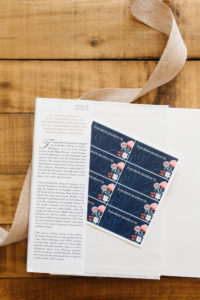 Customized Book Plates
These are such a fun personalized gift that cost almost nothing! They're great for any book lover in your life, for a teacher or the members of your book club. Just whip up a few and add them to your Christmas card order! Use the code ERLABELS which will let you buy one set and get a second set free (which makes it $3.50 for a set of 24 stickers) and here are detailed instructions about how to make them.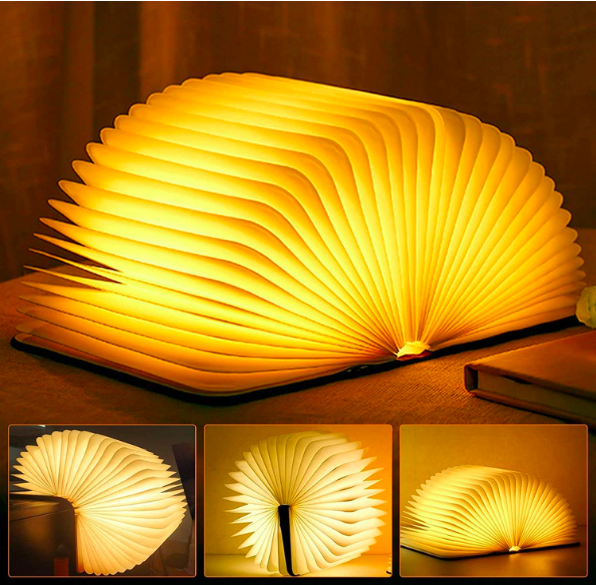 Folding Book Lamp
Talk about a unique lamp! This neat lamp opens up like a book – with pages fanned out and glowing – and can be closed completely back to the size and shape of a book!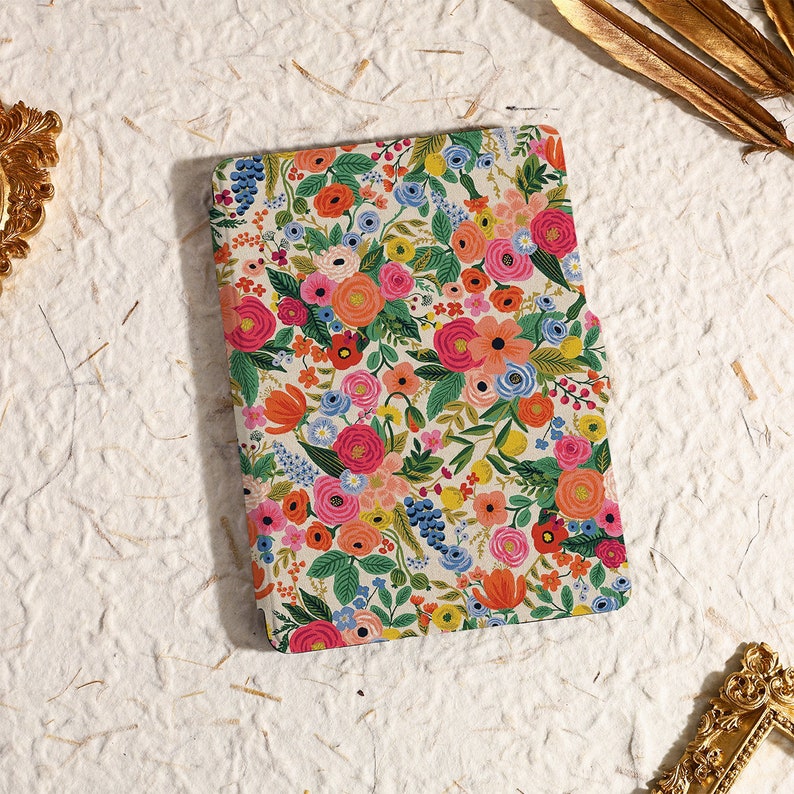 Cutest Kindle Case
I just got my first FUN Kindle case (I picked this one) and I love it so much – way more fun than the black one I had before. This one is also darling!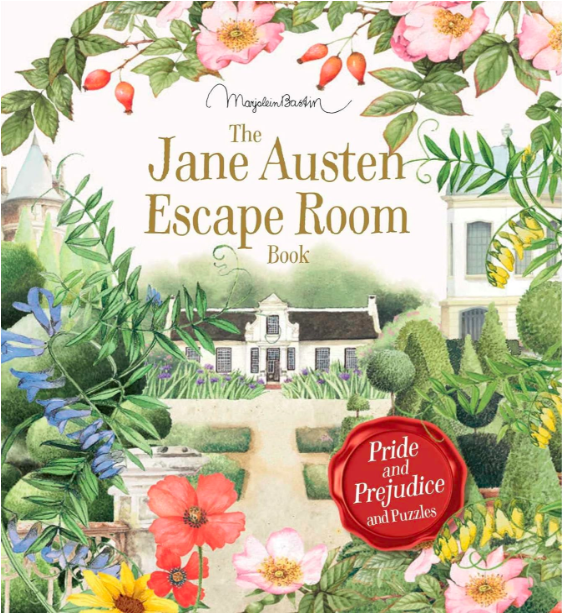 Jane Austen Escape Room Book
I am a huge fan of escape rooms! My parents even set up their own escape room for us when we went to visit them in Las Vegas one year. This Jane Austen Escape Room Book will make all your at-home escape room dreams come true, while you solve puzzles and riddles to help Elizabeth get back to Mr. Darcy. Swoon!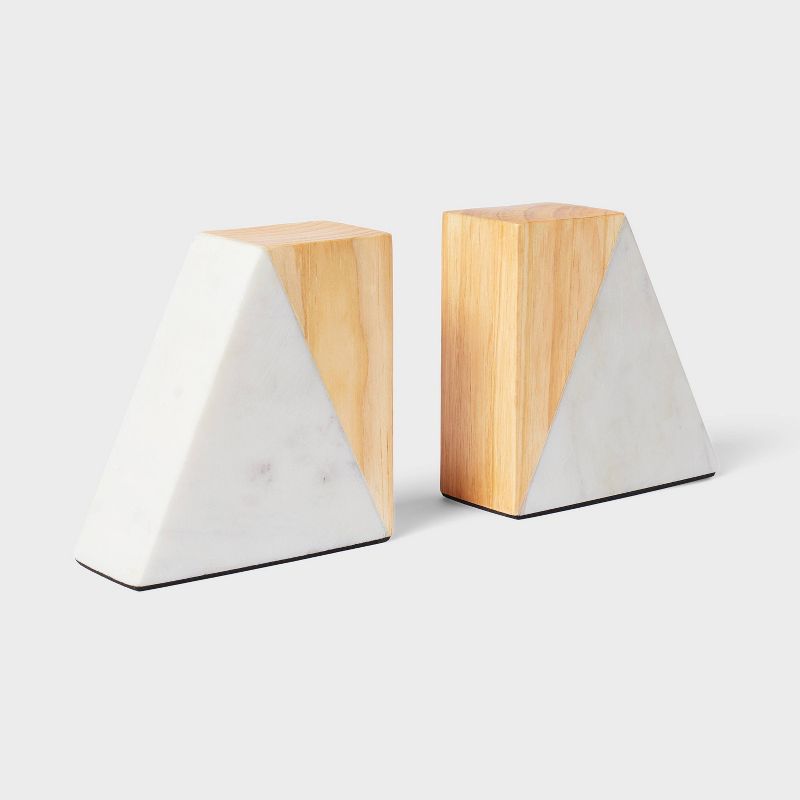 Marble and Wood Book Ends
These bookends are just so pretty. Whether you're putting them in a bedroom or on your mantle, they are a talking piece for sure, and guaranteed to make your books look even better than they already do.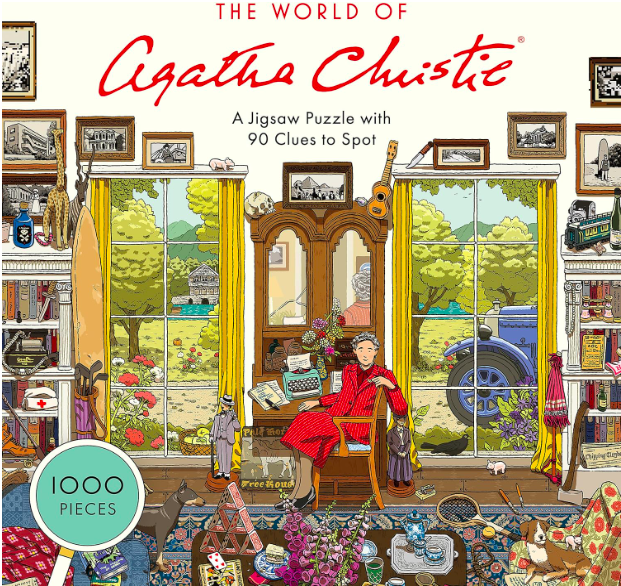 Lawrence King Literary Puzzles
I just gave the Agatha Christie puzzle to my father-in-law for his birthday. As you build the puzzle you will begin to notice clues and characters from the book – talk about a puzzle and book-lovers dream! And how fun would it be to work on one of these puzzles while listening to the book on audio. (There are tons of different literary options like Jane Austen, Charles Dickens, and Shakespeare.)
Storybook DIY Kit
This is the full package when it comes to a literary gift! This is a DIY craft kit (very similar to a 3D wooden puzzle) that once built adds a fun whimsical addition to any bookshelf, AND also acts as a little light!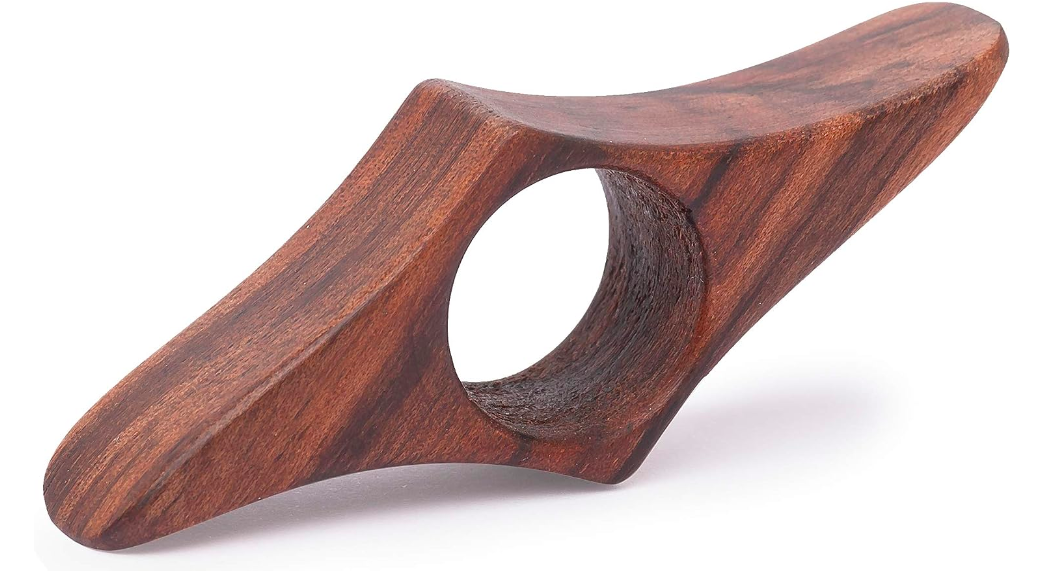 Book Page Holder
When you are someone who does a lot of reading, sometimes your hand gets tired of holding those pages open. By placing this wooden book holder across the pages, you can hold books open with one hand with your thumb in the middle hole. No more hand cramps!
Literary Pun Plant Markers
When my twin loves of house plants and books combine? How can I resist? Plus, these just make me chuckle!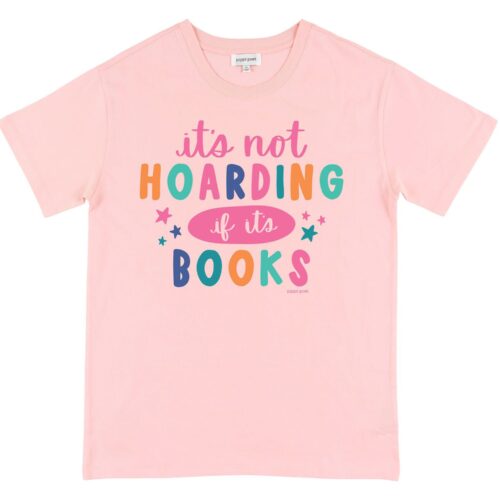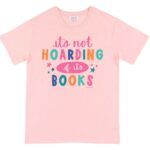 It's Not Hoarding If It's Books Tee
Is it just me, or does anyone else have way too many books? This shirt is me in a nutshell, but for any book lover, I am sure it describes them perfectly too!
if you liked this post about gifts for book readers, you might also like these other posts: