Over Thanksgiving, we went down to Las Vegas to spend the holiday with my parents.
The first morning we were there, my mom told us that she'd planned a DIY escape room activity that we were going to do on Friday night.
Bart and I have done a couple of escape rooms in the past few years, and my parents had just recently done one, but my brother and both of my older girls had never done one.
My mom's sister had suggested the idea of an at home escape room and my mom had run with it. I asked if she'd found an outline for a DIY escape room online and she said, no, she'd just come up with the whole thing herself.
On Friday evening, we put the two little girls to bed and then all waited upstairs while my mom got everything set up. At about 8 p.m, we got a text from her saying: "Let the Games Begin! Meet down in the living room."
When we were all seated, my mom said "I have some terrible news. It turns out that the soup we ate for dinner was poisoned and if you don't find the antidote within 60 minutes, you're all going to die."
Then she set a timer for 60 minutes, disappeared into my dad's study and we were left to find the clues and solve the puzzles.
If you've done an escape room before, you know that one of the trickiest parts is figuring out what clues go to what. So we immediately began searching for anything that looked like it might be a clue or a riddle.
This was easier for my dad, Bart and me, because we'd done it before and knew the kinds of things you might be looking for.
And many of the clues were over the girls' heads. I think they'd do better if we did it again since they'd understand better how it all worked, but it's definitely better for older kids or adults (or you can make the clues easier).
There were also locks on several cupboards (they were tied shut with ribbon and then padlocked – my mom warned us that we would be physically able to open them without the locks just by untying the ribbon, but that would be unsporting).
She also told us that everything would be downstairs and inside.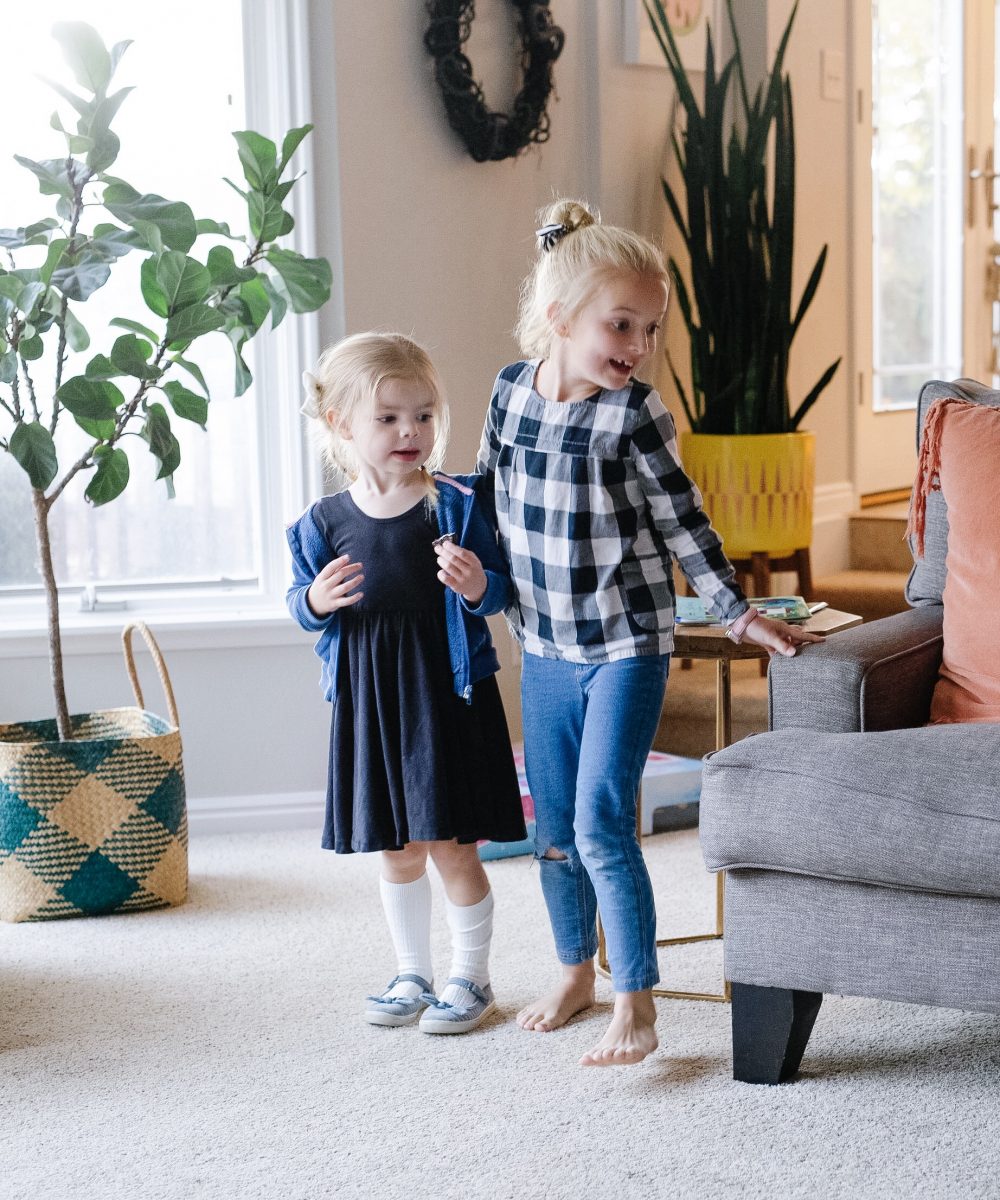 How to do a DIY Escape Room
Here's what our DIY Escape Room looked like:
6 face masks (the kind a dentist wears) each with two letters written in large letters across the front and then one of our names written in small letters at the bottom of each mask. The names meant we knew when we'd found them all and the letters on them were (in order) were: RE PE EK NO GA RD. It took us AGES to figure out how to read those letters – my mom kept having to text us hints from the office. We figured the names meant we needed to have them in order, but they still meant nothing to us. My mom suggested we put them on and once we did, we all crowded into the bathroom and in the mirror, starting with the youngest and reading up through my dad, they spelled out Dragon Keeper. We ran to the bookcase and found the next clue hidden inside the book Dragon Keeper.
A black and white map of Europe was tucked inside Dragon Keeper with France colored in with a highlighter. This one took us MUCH less time – we sprinted back to the bathroom which had a big print of the Eiffel Tower being built and my brother carefully lifted it away from the wall, while Ella slid her tiny fingers behind it and found another paper clue.
This paper had three questions.  "1. How many years did Jesus live? 2. How many wisemen were there? 3. What is the "perfect" age for a woman?" Those numbers (33, 3, and 29) unlocked the combination lock that was on the pantry door.
Once we got it open, there were two flower vases with daises. When we flipped them over, we saw that they had a letter and a card suite taped on the bottom of them. The dining room table had three more of those vases on them, which we hadn't noticed were clues before, but now we grabbed two of them and added them to our collection (the third vase on the table had nothing on the bottom). In our initial hunt for clues, we'd uncovered five face cards and now we matched those up with the vases (one card was a red herring and didn't mean anything). There were two heart cards that went with the heart vase, a spade card that went with the spade vase and then a clubs card that went with the heart vase. We arranged them in ascending order (3 of Hearts, 8 of Hearts, 10 of Spades and Queen of Clubs) and then used the letters on the vases to help us open the Directional Lock (Left, Left, Down, Right) on the chest of drawers in the hallway. It took us a bit to figure out the double hearts.
Inside the locked drawer was a key, which went to a padlock on one of the suitcases my mom had left by the front door.
Inside the suitcase was a clue that said "If a red house is made out of red bricks, and and yellow house is made of yellow bricks, what is a green house made of?" The correct answer was glass, and we immediately went to the cupboard where the drinking glasses are stored, but couldn't find a clue there, so we started looking EVERYWHERE, including the glass fireplace cover, every mirror we could think of, and the glass doors of the china hutch. Finally, my mom sent us a text telling us to go back to the beginning and we went back to the drinking glass cupboard and found the clue taped to the bar that runs between where the two doors meet when they're closed.
That clue was a picture of Anna from Frozen and we went straight to the freezer where we quickly found . . .
A big block of ice with a large ziploc bag frozen inside. We ran it under hot water until we were able to remove the bag and inside found
A black light flashlight. We turned off all the lights and started shining the black light over every wall we could think of, but kept coming up short. Finally, my mom came out and walked us into the laundry room, where, painted on the wall in black light paint (invisible without the black light) a phone number.
We quickly dialed the phone number and my uncle answered with a riddle:

"There was a young lady named Rose
Who had a large wart on her nose
When she had it removed
Her appearance improved
But her glasses slipped down to her _____".

We knew immediately the answer was "Toes" and we used that word to unlock the letter lock keeping the under-sink cupboard closed.
Inside was a box of puzzle pieces. We'd found a bunch of puzzle pieces at the very beginning but quickly (although not quickly enough) realized we were missing too many pieces for it to be useful. Now with these additional pieces, we assembled it and found . . .
A musical staff on the back with several stanzas of notes with the last note circled. Crawford ran to the piano and played the notes which was for "Oh give me a home where the buffalo roam." Since "Roam" was the word circled, we realized instantly that we were looking for something that was related to Rome or Italy.
On the bookshelf, was a large book that said ROME on the spine (it took us a few minutes to notice it) and when we opened it, it was a fake book with a tiny safe inside. Back on the piano keys were stickers three of the keys (D, G and E) and we quickly transposed those into numbers for the lockbox and opened it where we found another key inside that opened the buffet. And inside was a vitamin bottle with a big label saying "Antidote" and stuffed with peanut M&Ms.
We didn't QUITE finish in time (we were maybe 5 minutes over), but we ate the antidote anyway. . .
It was such a fun evening and we had the best time afterward talking back through the clues and where we'd gone wrong.
My mom said she thinks a DIY Escape Room will be a tradition from now on whenever one of our families comes to visit, and I'm already thinking about what a fun at home party it would be.
Any other questions about doing your own Escape room? And if you try this, let me know how it goes!
P.S. Did you know that Alexa has Escape Room games too? We haven't tried them, but now that we've done a DIY escape room, I think this would be a fun next activity, especially now that our girls understand better how they work.