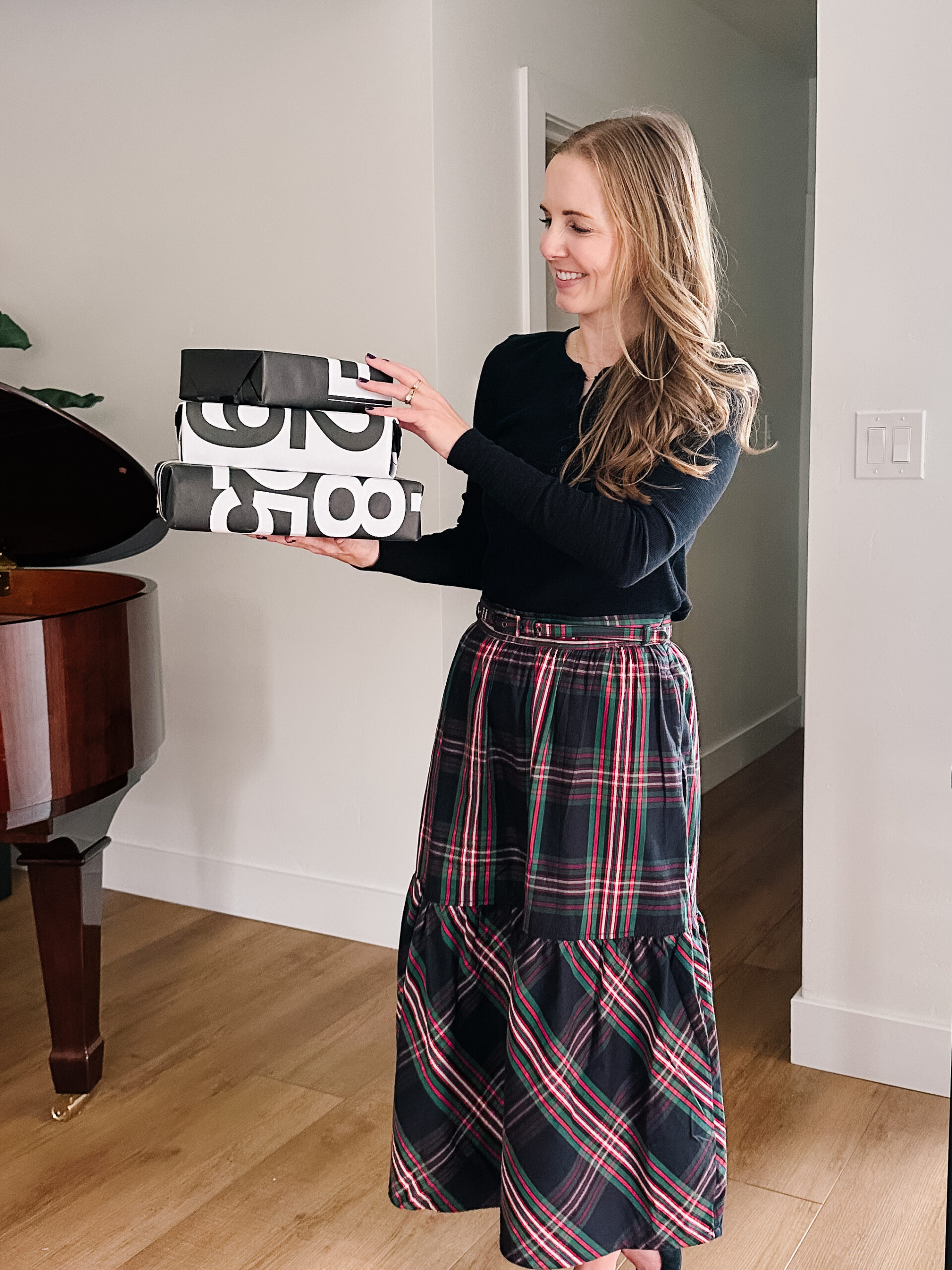 This post is sponsored by Walmart
When I shop for holiday outfits, the main thing I'm looking for is clothing items that are festive without being SO Christmasy that I can't wear them the rest of the winter.
I don't have the clothing budget or the closet space to spend a lot of money on things I'll only be able to wear a few weeks out of the year!
I usually get one pretty CHRISTMASY item each year and then for everything else, I'm always on the lookout for colors and textures that are festive but don't SCREAM Christmas so I can keep wearing them long after December 25th .
My one holiday piece this year is this $26 plaid skirt from the Free Assembly line at Walmart.
If you haven't checked out the Free Assembly line, I think you'll be shocked at how good it is! I've had a lot of hits from Free Assembly (including my all-time favorite tee), so I shouldn't have been surprised that the Christmas clothing item that made the cut this year was Free Assembly too.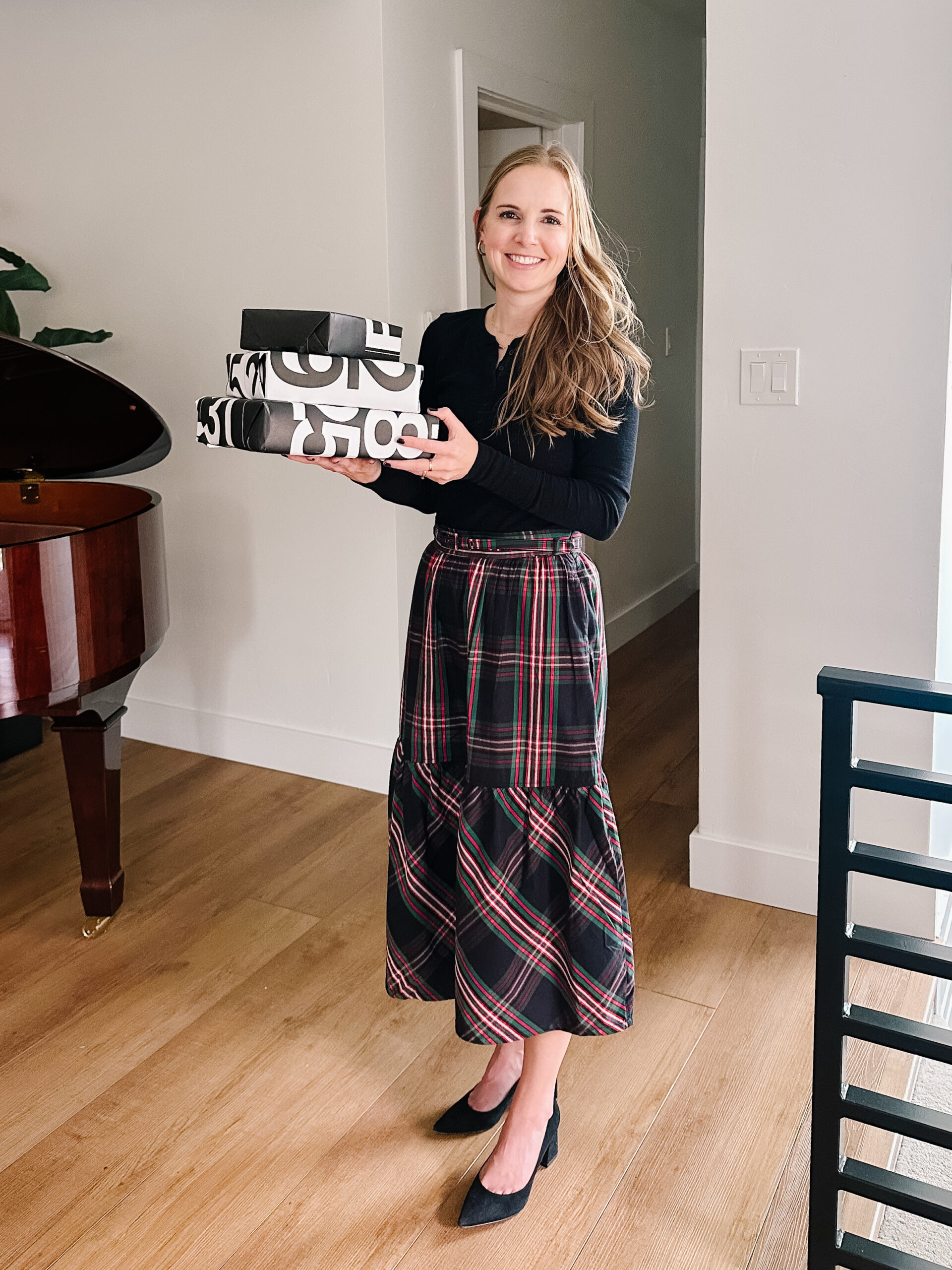 This skirt is so festive, comfortable, and even has pockets, plus some fun extra details like the belt that comes with it.
And to go along with it, here are three of my other favorite festive picks from Free Assembly that I can wear all winter long!
3 Holiday Pieces You Can Wear All Winter Long
$22 Cable Knit Sweater. Walmart is nailing the sweater game. I shared one a few weeks ago that sold out in literally 2 days and this one is JUST as good (and the same price!). I ordered it in Cabernat because the color is perfect for Thanksgiving AND Christmas, and it also comes in cream, gray, and green. It's so soft and cozy and easily dresses up or down (if you love a more full-on Christmas look, it matches perfectly with the plaid skirt.
$26 Turtleneck Sweater Dress.  Oh, I love this dress! I bought it in the red which is perfectly festive for the holidays but also great at Valentine's Day and all through the winter when a splash of color is a nice contrast to the gray days of January. It also comes in green and navy and feels so much higher end than the price tag would suggest. I also love that this can dress up with heels or down with sneakers and a jean jacket!
$24 Satin Midi Skirt. If you like to go a little fancier for the holidays without breaking the bank, this skirt is SO GOOD. I love the green color but it also comes in a red/pink pattern or black. I love it with a long-sleeve tee or a turtleneck sweater for a dressier look.
If you're looking for a few fun pieces at affordable price points that you'll be able to wear through the holidays and then all through the winter, check these three out!
if you liked this post about this holiday skirt and other fun winter essentials, you might also like these other posts: