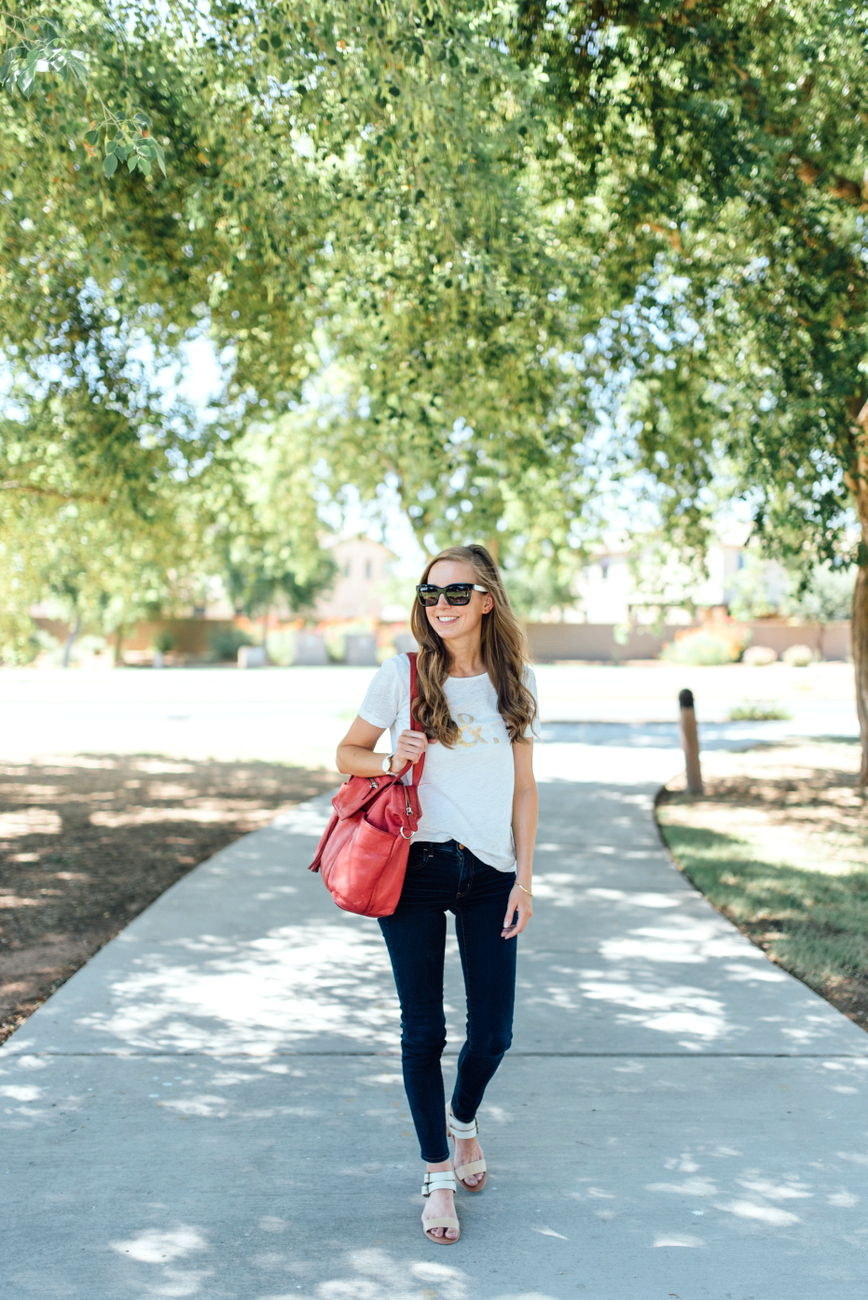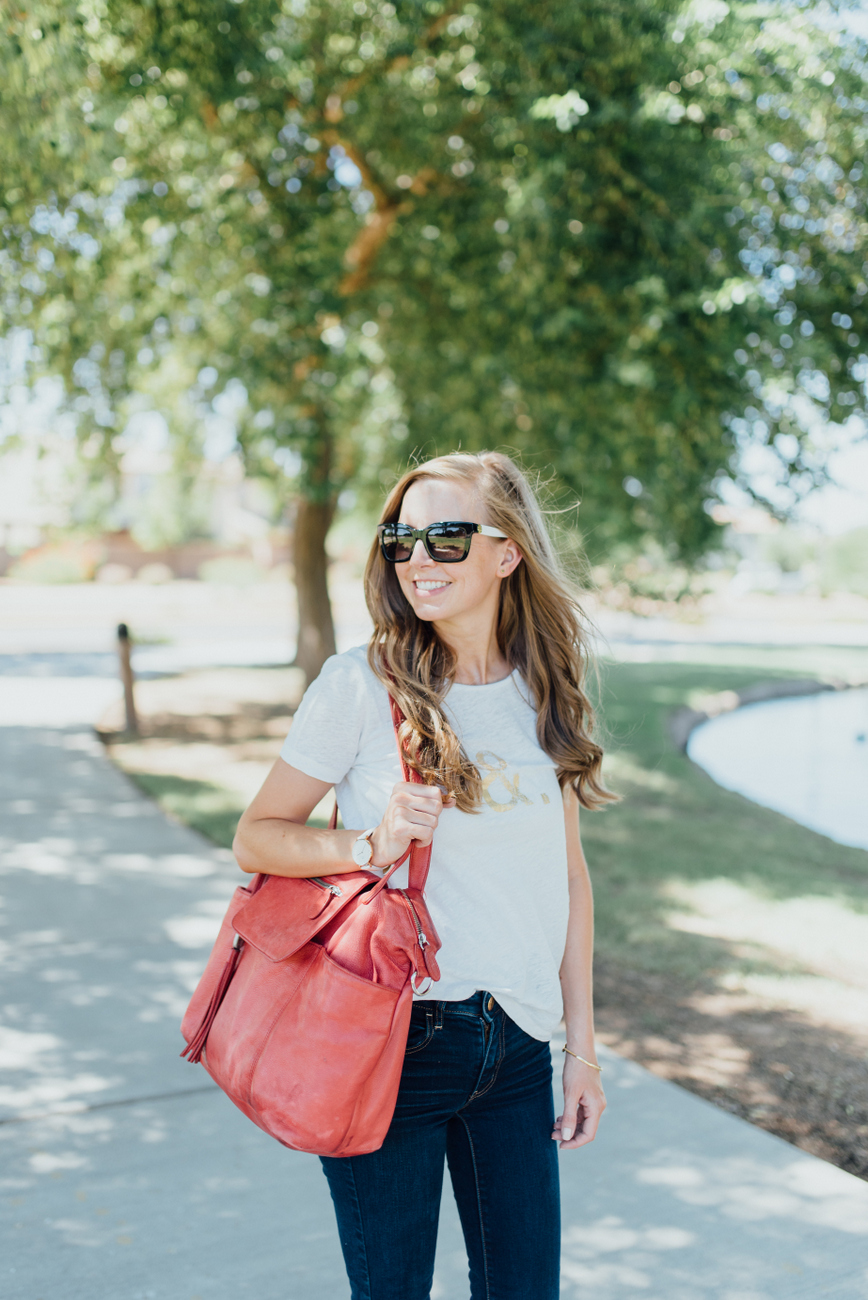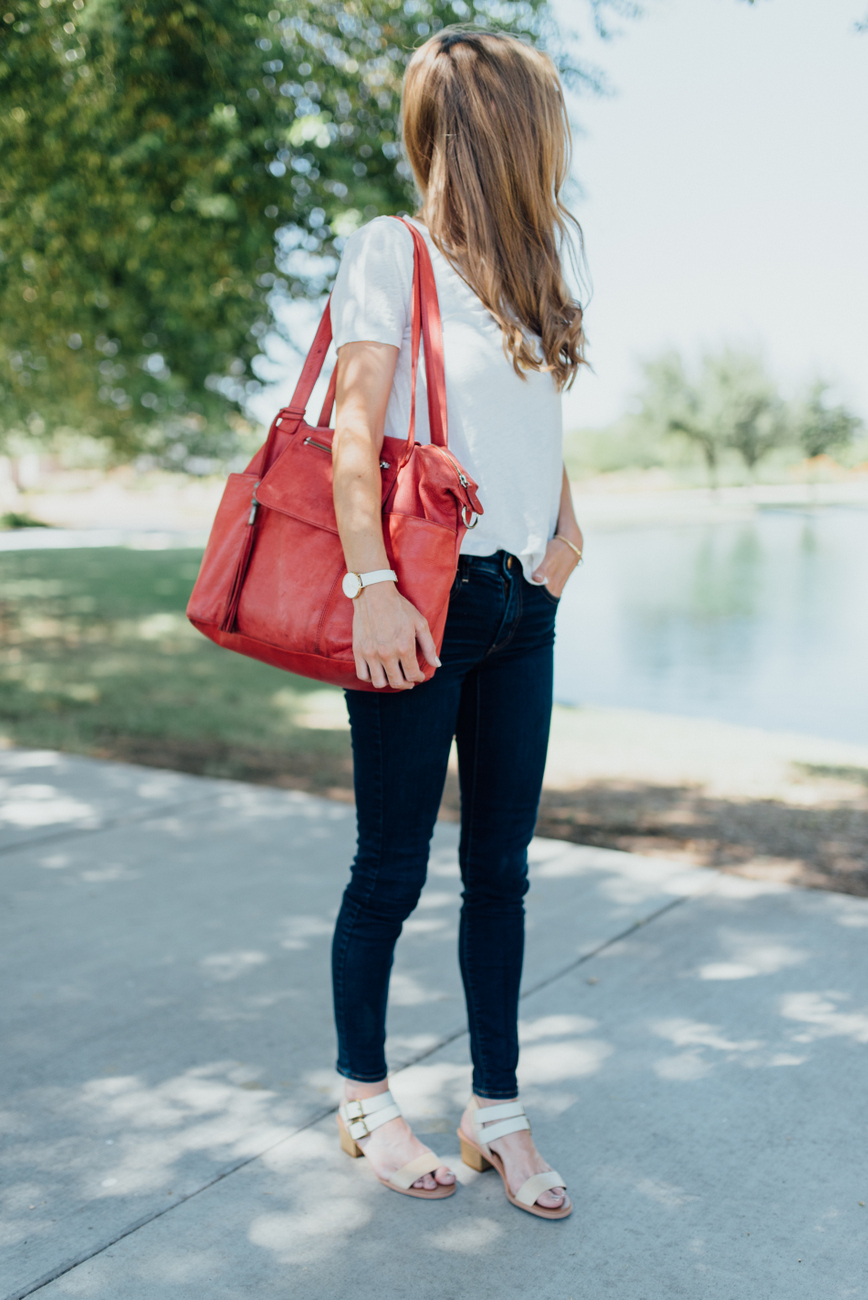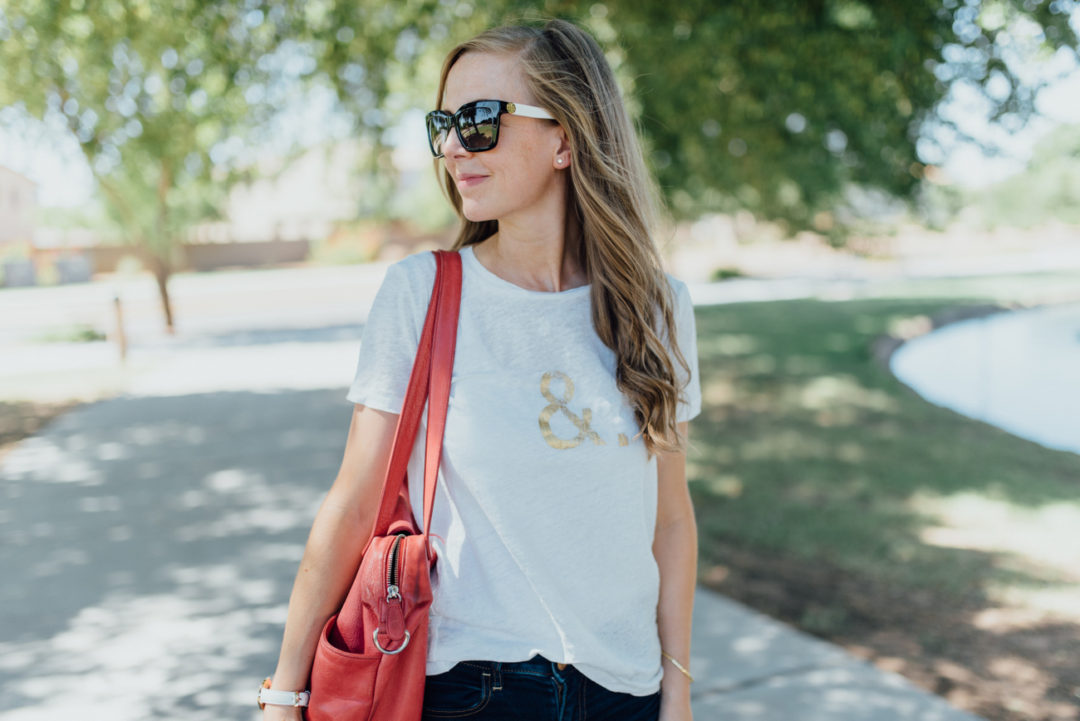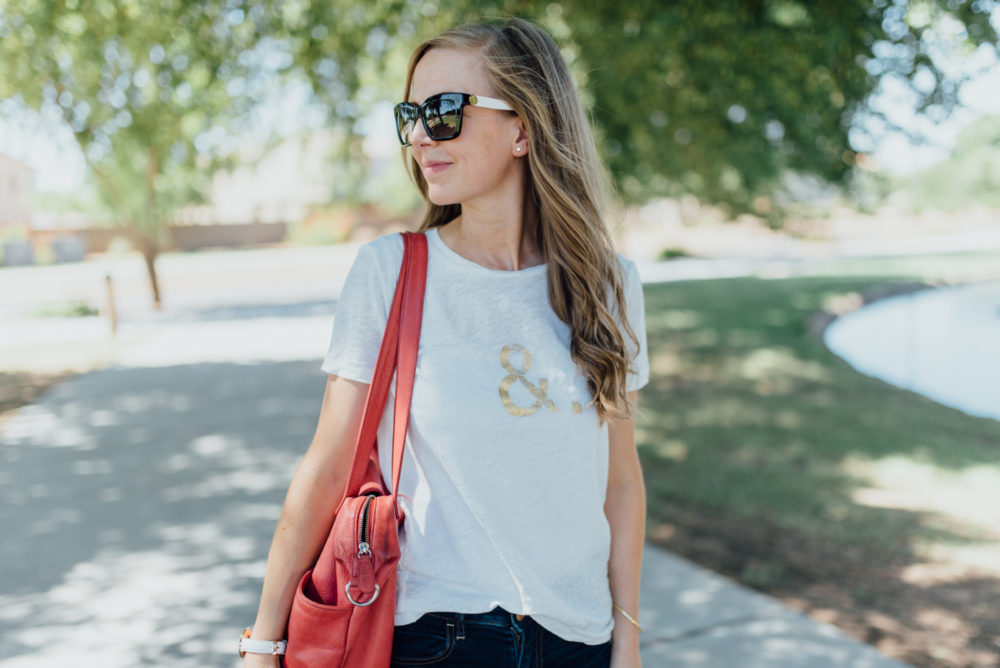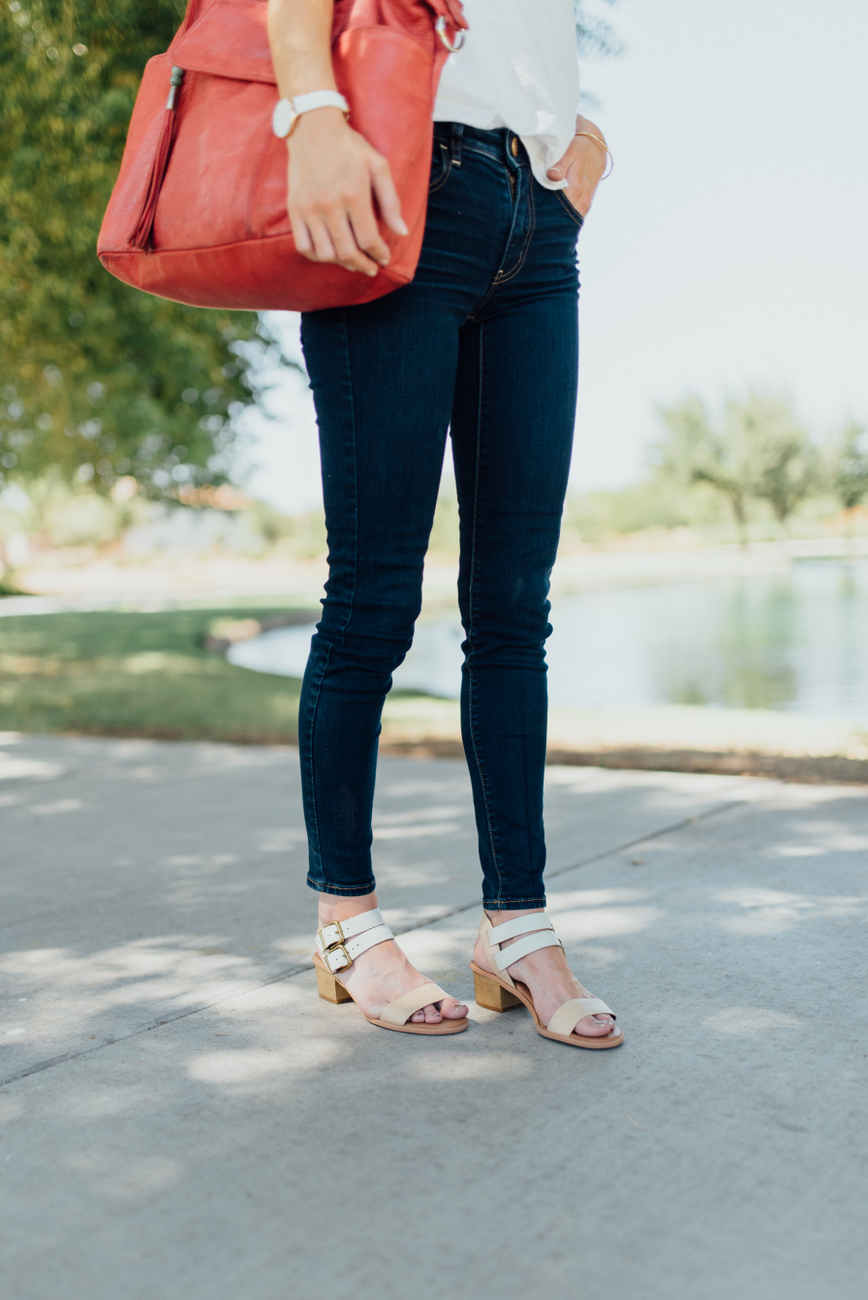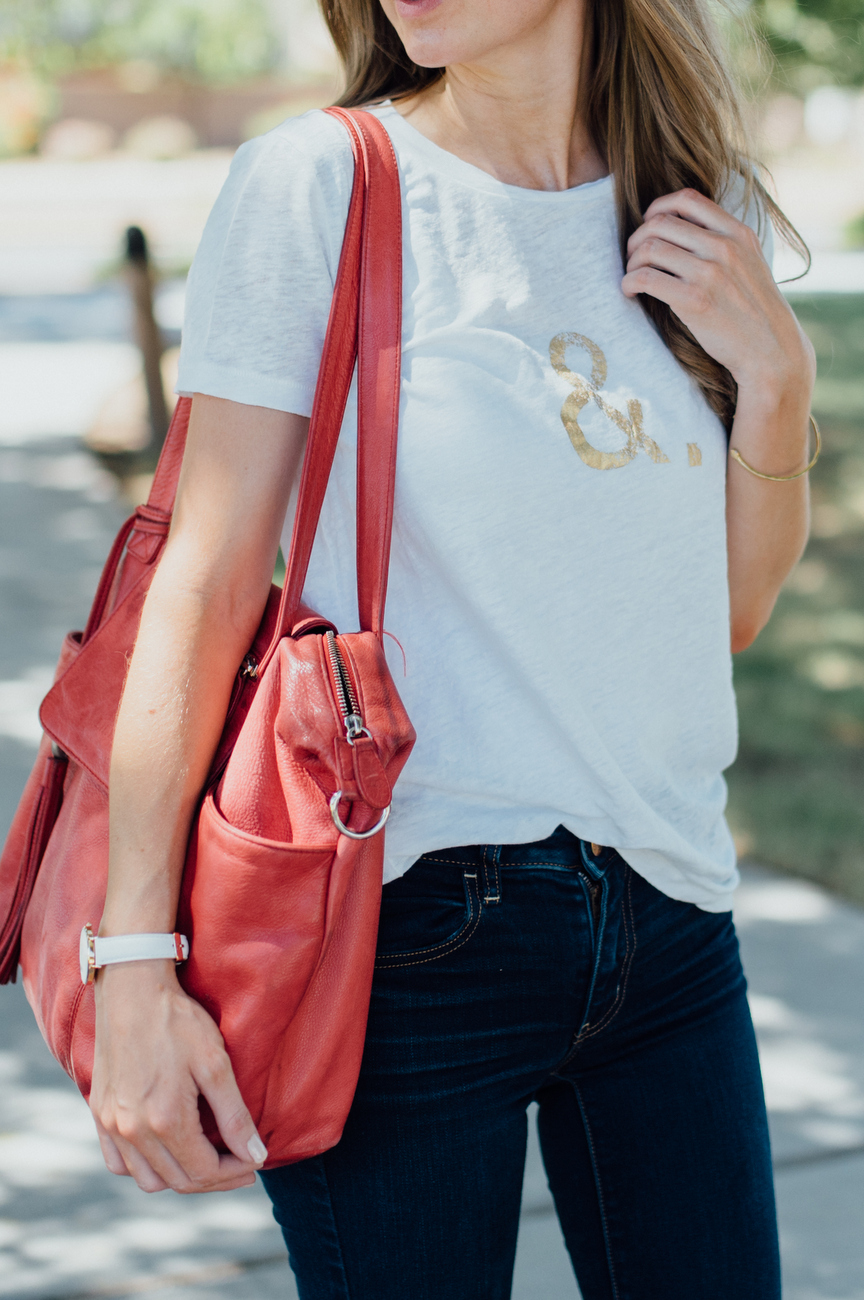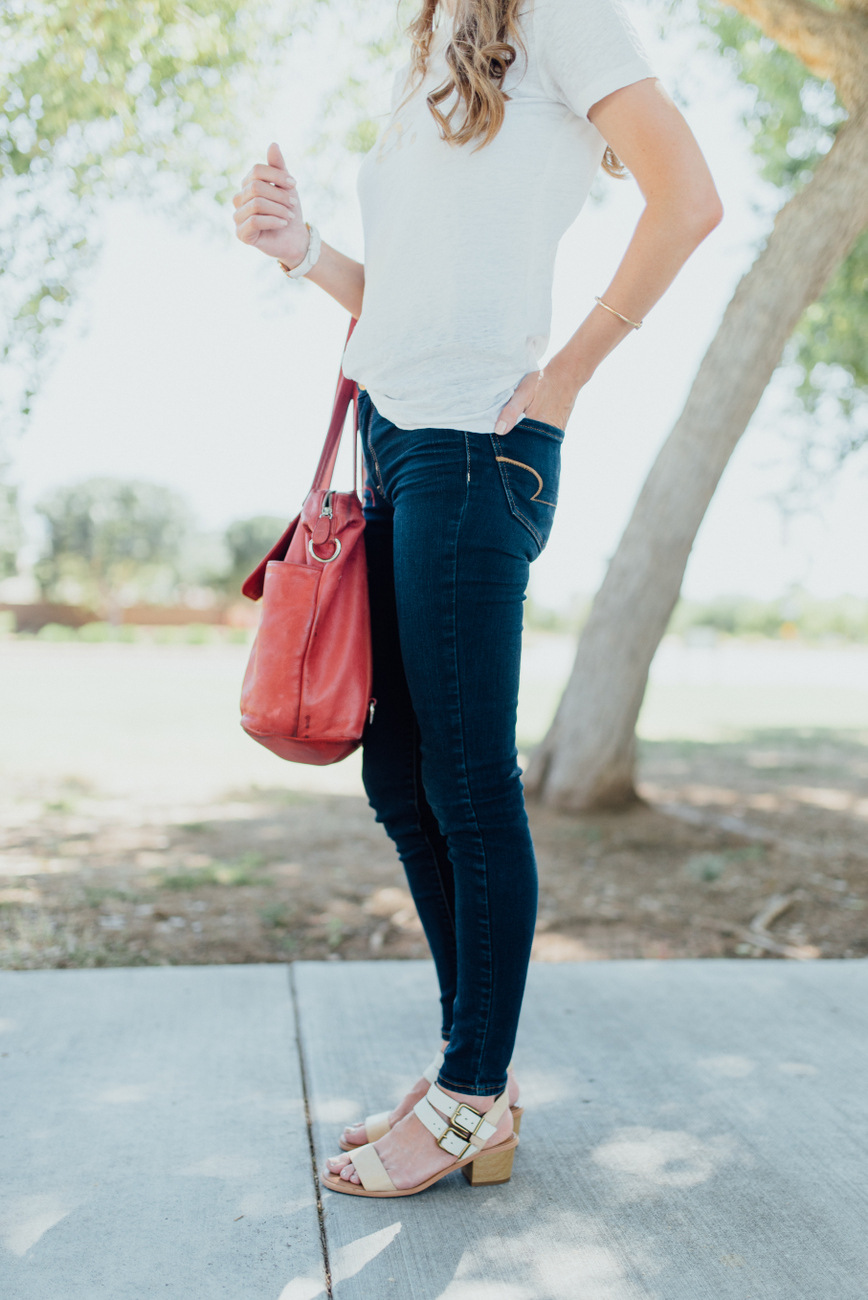 I feel like, finally, I'm starting to get a feel for what I like to wear and what I feel comfortable and confident in and what actually makes sense for my actual life.
(Note to self of ten years ago: stop buying heels. You need about two pairs for the life you actually lead).
A month or two ago, I was at a local consignment store and I picked up a wine colored heathered tee. And then I wore it non-stop for several weeks and I thought, "You know, maybe I should actually look for some more t-shirts."
Because it turns out that t-shirts are really a great match for a life that's mainly made up for driving children to and from school, staying home with toddlers and babies, nursing 10 times a day, working from home, and going grocery shopping.
Who knew? You heard it here first.
Of course, I've owned my fair share of terrible tees over the years, so I've gotten more picky about which ones I buy.
I snagged this Madewell tee on (surprise!) thredUP and I've been such a fan.
I like the longer sleeve length, the perfect scoop neck, and the linen fabric that makes it a little more fun and nice than a standard tee.
And the shiny gold ampersand is the perfect finishing touch.
I already knew I liked Madewell tees since I bought a black one last year that I wear all the time, and now I'm eyeing this striped tee.
And then because I'm a life-long shoe lover, the main ingredient for a successful outfit is the right pair of shoes.
I've been trying to buy more shoes that are a good fit for my regular daily life and I love this pair that I found on thredUP. The low-block heels makes them comfortable enough to wear all day (my only complaint is that they are kind of loud on the tile floor of our house!) and I can wear them with a casual dress or skirt or with jeans and a tee. Win!
 BAG (c/o) • SUNGLASSES • BRACELET • WATCH (c/o)
P.S. I'm doing an InstaStory takeover on thredUP today if you want to hop over and check it out – I'll be sharing some of my best tips for scoring great stuff on thredUP, plus a peek into our daily life.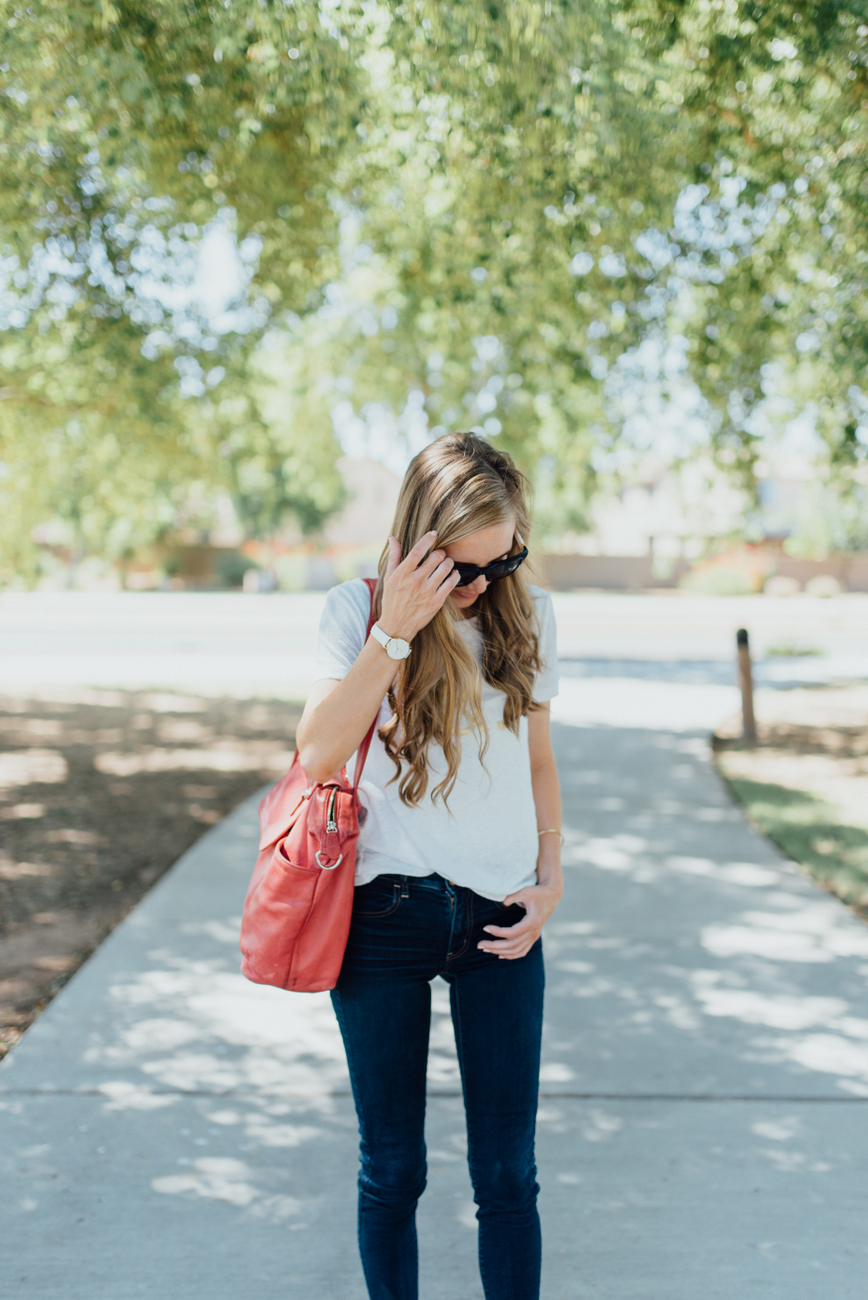 Photos by Christie Knight