As you probably know by now, I buy most of my clothing secondhand from thredUP.
So it takes a lot for me to be willing to buy a clothing item at full-price.
But after YEARS of my sister raving about her Ecco sneakers, and a ten day trip to London coming up that was going to require miles of daily walking, I decided it might be time to give them a spin.
I ordered them online and they came a day or two before we left on our trip.
I tried them on and verified that they were the right size and they seemed comfortable enough (my sister describes them as walking on clouds, but I didn't have that experience).
I packed them in my suitcase and, to be honest, I was a little on the fence about whether I wanted to keep a pair of $160 sneakers. I think that's the most I've EVER paid for a pair of shoes!
And then I wore them our first day in London and we walked over 10 miles and when we got back to our little flat, not only did my feet not hurt, they weren't even TIRED.
And this was from sneakers that were straight out of the box with zero breaking in. I'd literally worn them for 90 seconds in my closet before jumping right into a 10 mile walking day.
I was blown away.
And I wore them every day for the rest of the trip without a single blister, ankle rub or any other problems.
Since then, the Ecco sneakers have been a staple in my closet and I wear them ALL the time.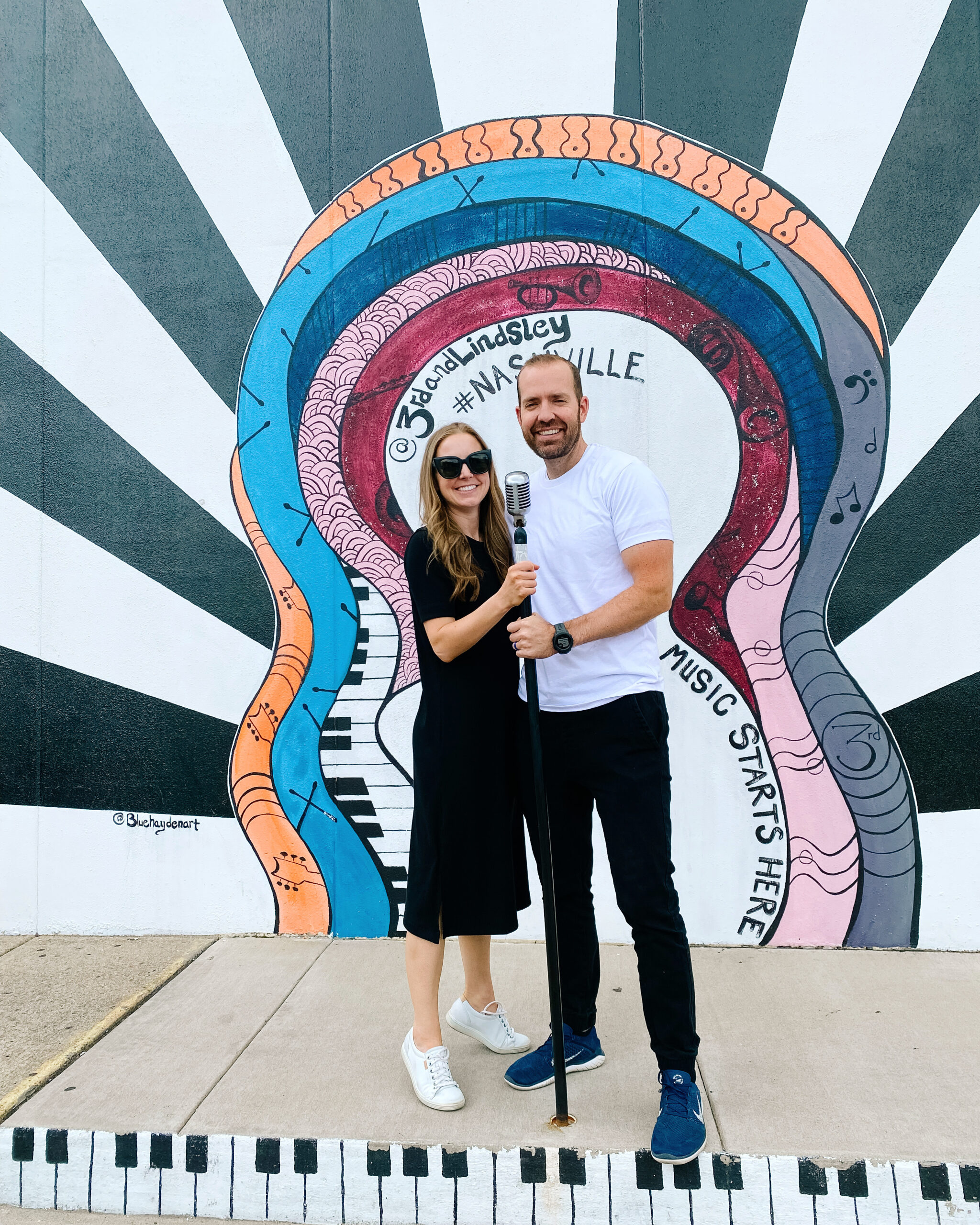 A couple of things I love about my Ecco sneakers:
Their slim cut makes them easy to wear with anything. I've worn them with dresses and skirts, shorts and jeans – they don't have a clunky look so they look polished and put together no matter what my outfit is.
They wash beautifully in the washing machine. I know lots of people were worried about this because the Ecco sneakers are leather, but I've washed them in my washing machine multiple times in the past six months without any trouble. I run them through a normal load (usually with towels or something else to help it agitate) and then air dry them for a few days. More details about washing shoes in the washing machine here, if you're curious.
They are comfortable and supportive enough to wear for light sports. I don't wear them as running shoes, but I often wear them if we're going to play pickleball and they're great for that!
Note that the Ecco sneakers come in a bunch of different styles for women. Mine are the Ecco Soft 7 but the Ecco Soft 7 Street Sneaker is also really popular (I've heard from readers who thought the Soft 7 Street style was more comfortable and others who thought it wasn't nearly as comfortable as the Soft 7. I haven't tried it so I can't say).
Also, I always wear no-show socks with my Ecco sneakers – these are my very favorite ones!
Anyway, if you're in market for a really comfortable daily sneaker, I can't rave enough about the Ecco sneakers. They were worth every penny – I'll for sure buy another pair when these eventually wear out!
If you liked this post about the ecco sneakers, you might like these posts too: