The temperatures have really dropped here in the last week or so, plus it's getting dark earlier and earlier, so it feels extra delightful to snuggle up with a good book (or audiobook) in the evenings.
My list of to-read books just keeps getting longer and longer and I feel like I can hardly read fast enough to get through all the books I want to read!
Especially as all the "Best of 2020" lists start coming out, my library holds can hardly keep up with me!
Here are 7 books I'm currently reading!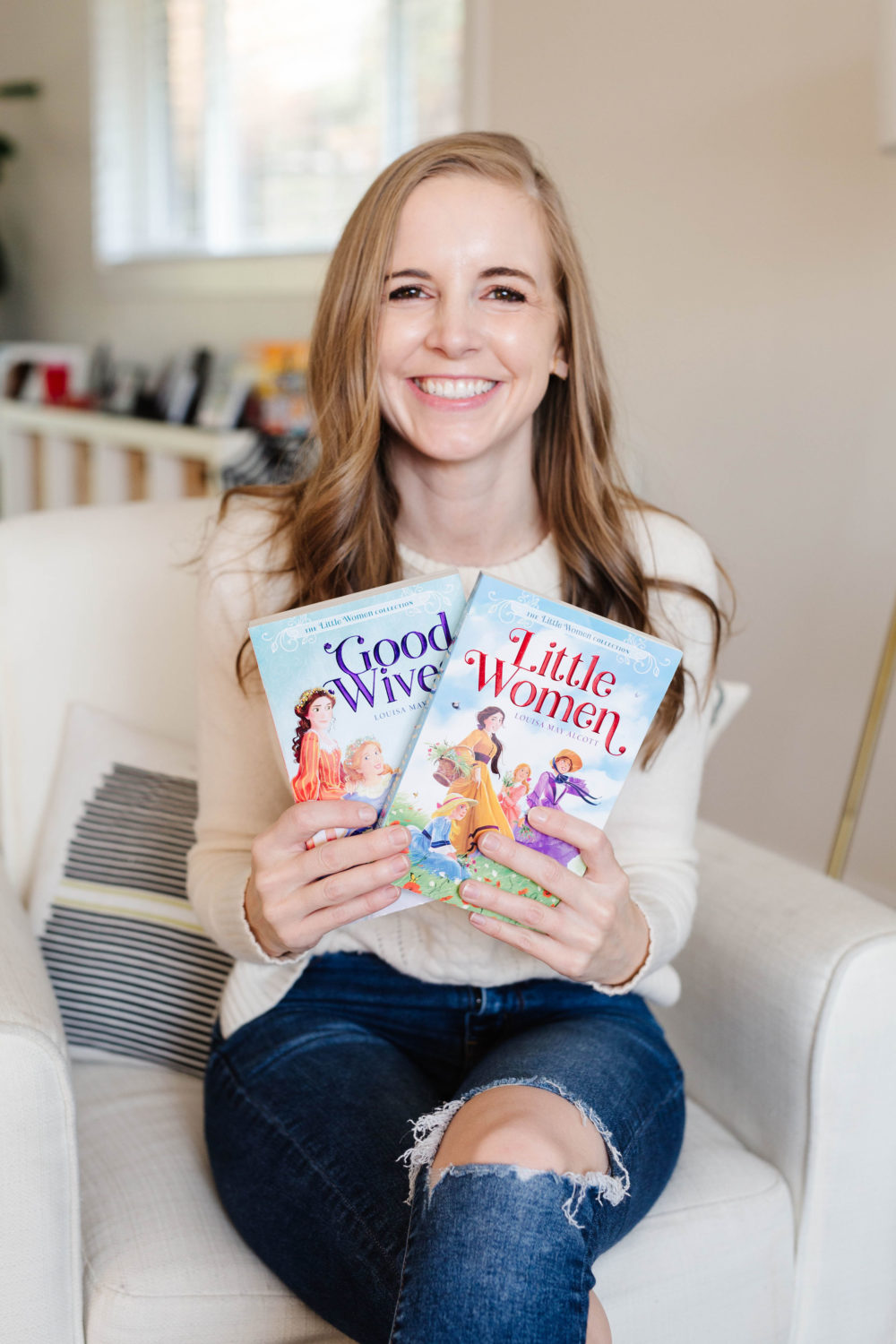 6 Books I'm Currently Reading
Little Women by Louisa May Alcott
I'm re-reading this one for the first time in year for the Everyday Reading Book Club and it's just so fun to revisit it. I'm mostly listening to it via Scribd and it's the perfect cozy listening while I wrap presents or work on holiday projects. Now I just need to watch the PBS version which I haven't seen before!
The Office of Historical Corrections by Danielle Evans
This book is popping up on all the 2020 literary hot lists, so I couldn't resist grabbing an audio copy. I have to admit, though, that short story collections are just not my favorite format. I want more than 20-30 pages about a character and it's hard for me to keep jumping to a new story mid-book.
A Return to Christmas by Chris Heimerdinger
This is my number one favorite Christmas read-aloud. I read it to the girls about four years ago, so they don't remember most of the details, but every night, they beg for another chapter (or two or three). And I can't resist because this story of two boys who accidentally switch places during Christmas is just as enjoyable for me as it is for them.
Dear Emmie Blue by Lia Louis
A reader recommended this one to me as her favorite book of the year and I'm always on the hunt for books that will fit in the "Chick Lit" category of the Summer Reading Guide (always the most popular category), so I picked up a copy of it immediately at my library.
A Promised Land by Barack Obama
After reading Michelle Obama's memoir last year for the Everyday Reading Book Club, there was no way I was going to miss his version of the story! I'm listening to this one because he reads it himself and I love hearing someone tell their own story (plus, he's an excellent reader).
I Like Me Anyway: Embracing Imperfection, Connection & Christ by Brooke Romney
My friend Brooke Romney published her first book this year and I've been reading it as part of my morning routine (I read one chapter a week, usually). She's such a delightful writer and it's such a well-done book – I've loved every page and I'm going to be sad when I'm finished!
The Home Edit Life: The No-Guilt Guide to Owning What You Want and Organizing Everything by Clea Shearer and Joanna Teplin
This has been a fun (and gorgeous) book to look through in the mornings while I eat breakfast. I don't feel any need to own my own copy, but it's a fun read from the library and has me itching to reorganize every closet in my house. Obviously in rainbow order.
And if you'd like a printable copy of this list that you can take to your library or screenshot on your phone for easy access, just pop in your email address below and it'll come right to your inbox!
What are you reading right now? I'd love to hear!
If you liked this post about what I'm currently reading, you might like these posts too: