Every week, I think "HOW are there so many good book deals?!"
They just keep coming and I'm so so excited about the ones this week – it includes some of my very favorite books and I hope they'll keep you and your family entertained while your libraries are closed!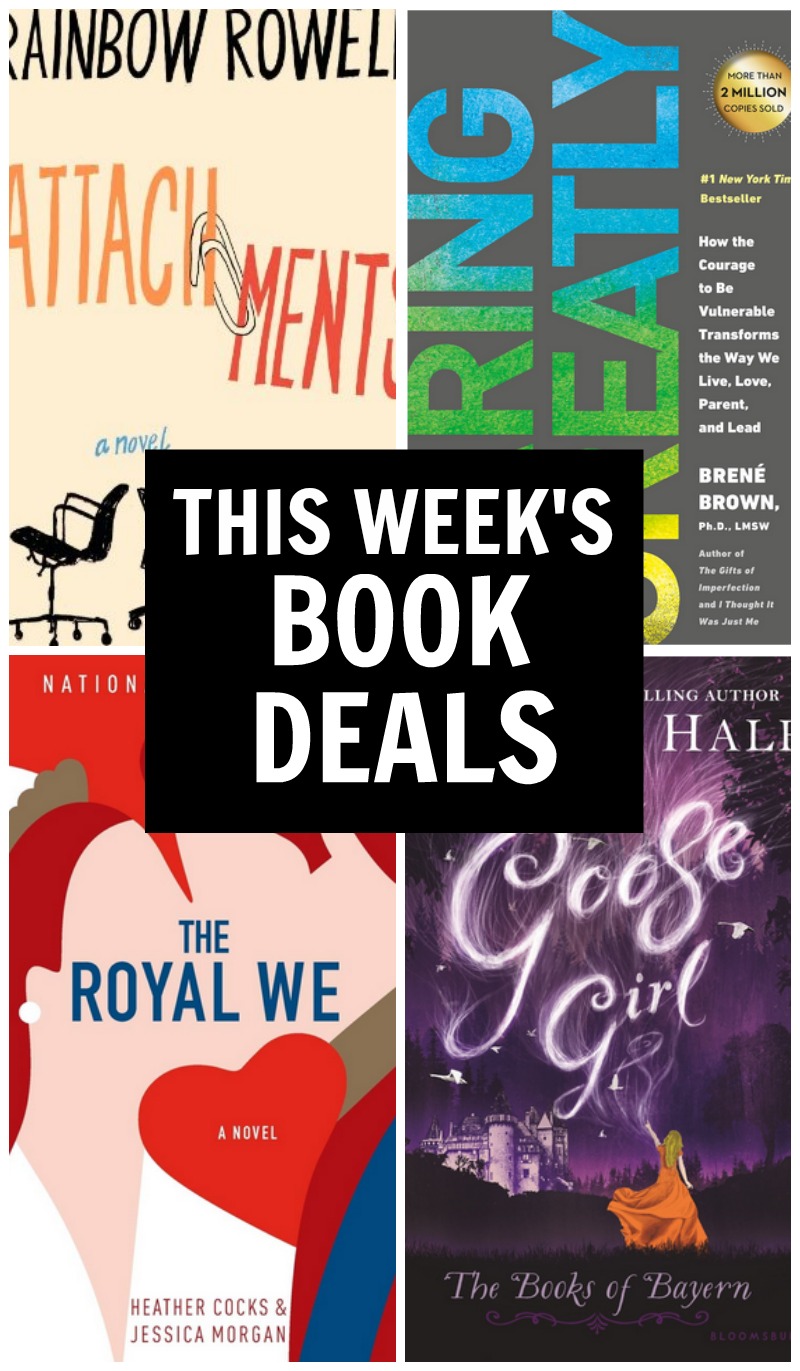 5 Book Deals THIS WEEKEND
The Royal We by Heather Cocks and Jessica Morgan – eBook for $2.99
I don't really follow British royalty at all, and I still loved the heck out of this book that's based a tiny bit on Kate and William, but also totally it's own story. The sequel comes out this summer and I'm ridiculously excited about it. (Full review here)
Attachments by Rainbow Rowell – ebook for $4.99
If you missed this one last month during the Everyday Reading Book Club, now is the time to grab it when it's less than $5. It's the perfect summer read. (Full review here)
Daring Greatly: How the Courage to Be Vulnerable Transforms the Way We Live, Love, Parent, and Lead by Brené Brown – eBook for $1.99
I mean, we all know Brene Brown, but if you haven't gotten around to reading the book that shot her to stardom, now is the time. It's FABULOUS. (Full review here)
The Goose Girl by Shannon Hale – audiobook for $2.99
This is the June book for the Everyday Reading Book Club and a PERFECT pick for the whole family to listen to. It's a full-cast audio performance and our whole family loves Shannon Hale's writing. (Full review here)
The False Prince Written by Jennifer A. Nielsen – audiobook for $3.99
Ella blew through the whole series earlier this year and then insisted Bart listen to them too. Like a good dad he is, he started them and then loved them just as much as she did. Highly recommend!