My girls got out of school yesterday and it really feels like summer is HERE!
Also, we officially moved out of our house so I'm feeling free and easy – time for summer reading!
Here are some of my favorite book deals for this weekend!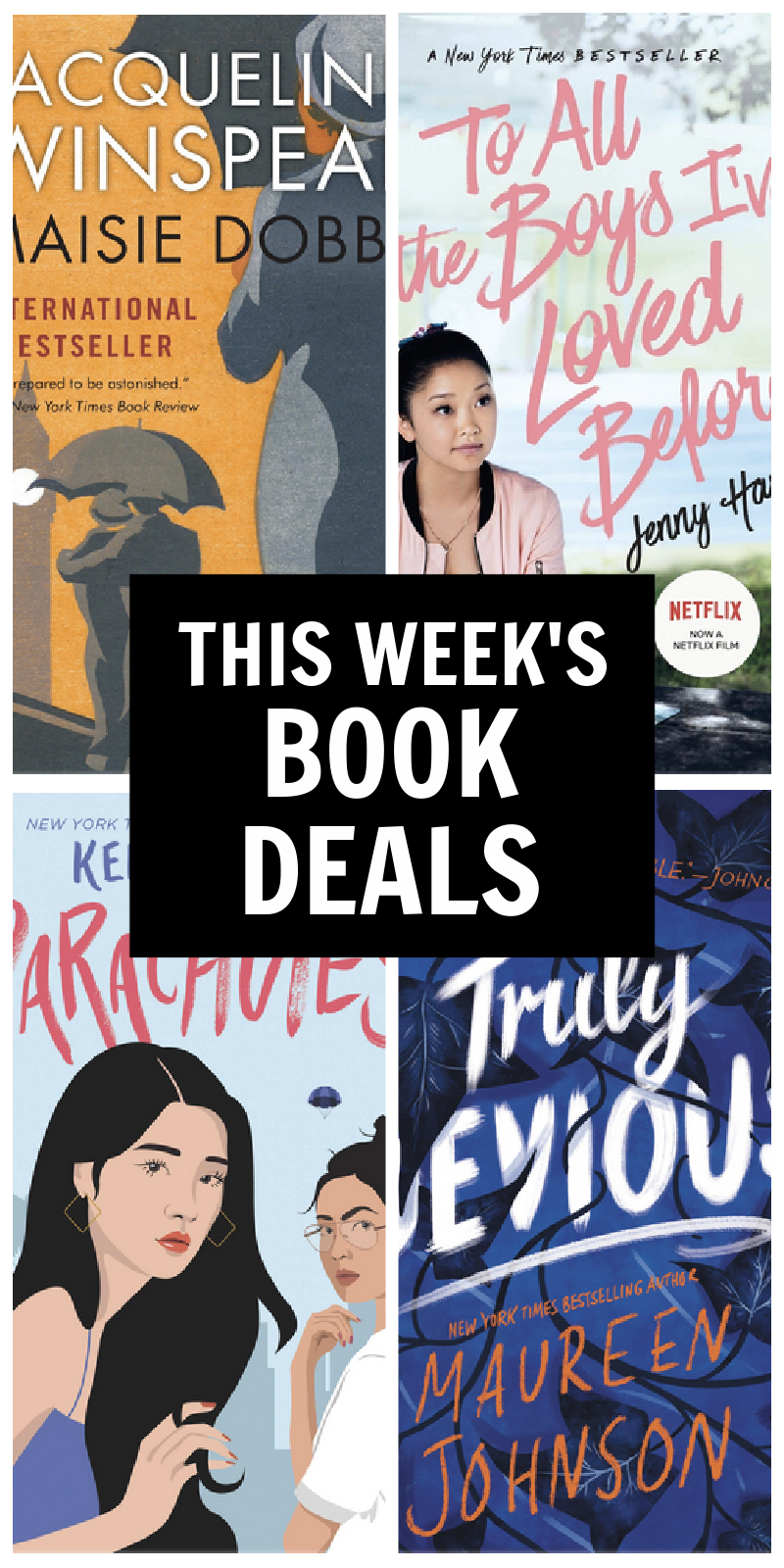 Maisie Dobbs by Jacqueline Winspear – audiobook $2.99
This crazy popular mystery series follows Maisie Dobbs who worked on the French front as a nurse during WWI and is now trying to put her life back together after the war, working as a private investigator. You couldn't ask for a better heroine to cheer on. (Full review here)

Parachutes by Kelly Yang – audiobook $3.99
I read her first book Front Desk and loved it SO MUCH. So of course, when her first YA book released, I snagged a copy immediately. I was drawn in from the first page and I kept sneaking off to read more! It's DEFINITELY YA – there are some heavy topics in this one. 

Truly Devious by Maureen Johnson – audiobook $9.99
If you've been here a while, you know I love a good young adult book and this one features a private school, an unsolved kidnapping, and a teenage true-crime aficionado and new student who is determined to crack the case. Sign me up.

To All the Boys I've Lived Before by Jenny Han – audiobook $9.99
This is one of my most favorite books ever and I love re-reading the whole trilogy any chance I get – especially in the summer. And as you probably already know, Netflix made a full-length movie version of To All the Boys I've Loved Before and it is really well done. So many good things about this one. (Full review here)

The Running Dream by Wendelin Van Draanen- audiobook $4.99

Jessica wakes up in the hospital to find that her leg is gone, amputated just below the knee. This would be awful enough on its own, but Jessica is a huge runner. Now life as she know it is over.  If you are at all a fan of contemporary young adult novels, The Running Dream is one I'd highly recommend. (Full review here)