After nearly two years of doing weekly book deals, I missed the last two weekends, thanks to moving, no internet, and an off-grid camping trip.
But now they're back and there are some GOOOOOOD ones this week.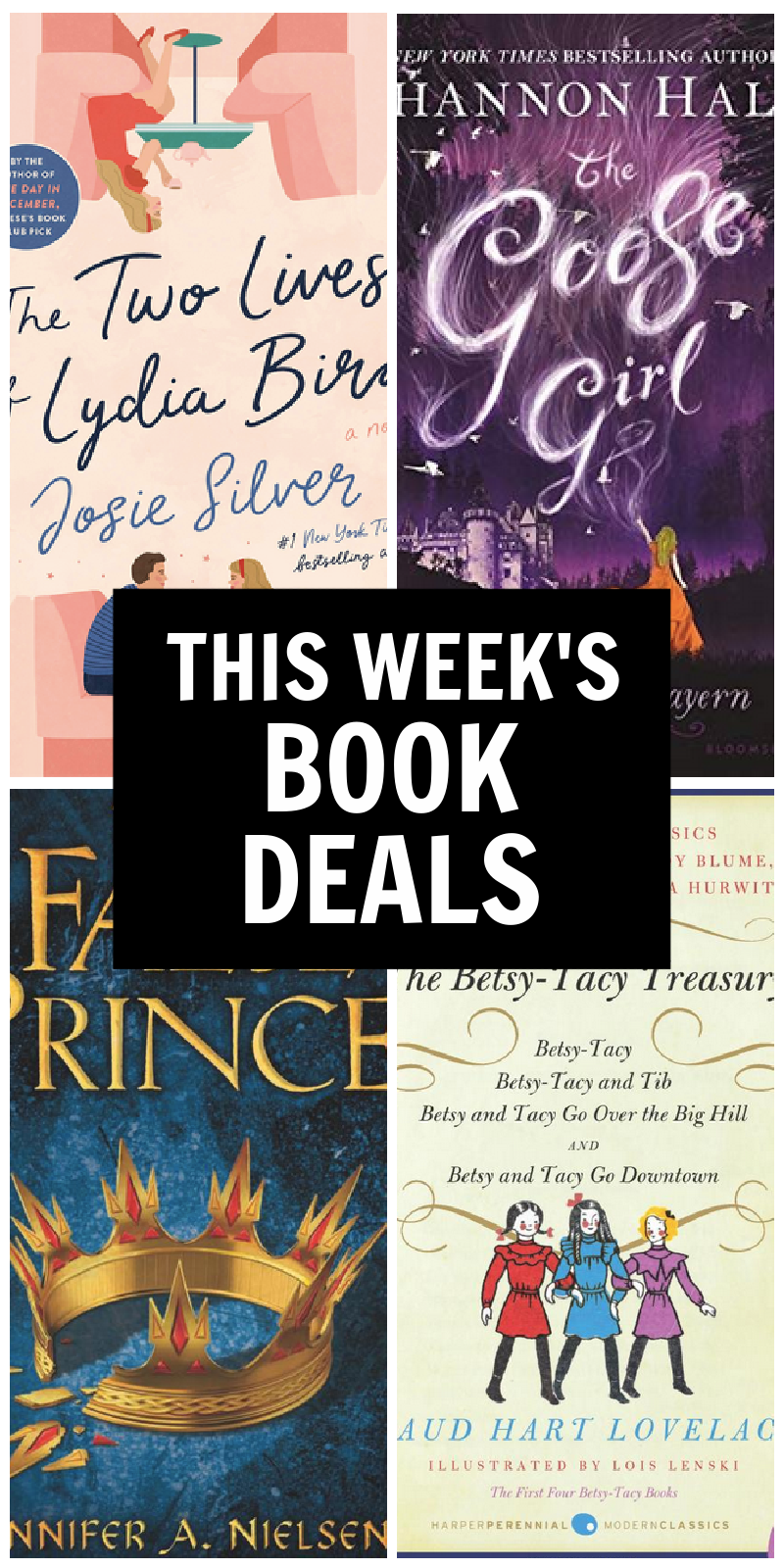 The False Prince by Jennifer A. Neilsen – ebook
Ella blew through the whole series last year and then insisted Bart listen to them too. Like a good dad he is, he started them and then loved them just as much as she did. Highly recommend! 

The Two Lives of Lydia Bird by Josie Silver – ebook
I was NOT a big fan of One Day in December, but when I got a copy of her new book in the mail, I couldn't help myself. And this one, about a woman who loses her fiancé in a car accident and finds that she can visit an alternate life in her dreams where he didn't die, is much better (although a little bit sad). 

Originals: How Non-Conformists Move the World by Amy Grant – ebook
If you're a Malcom Gladwell fan (which I am), this is a book in the same sort of vein and I LOVED it. I especially loved that it ends with practical ideas for implementing these principles into your own life, whether that's as a parent, a business owner, a neighbor, or a student. (Full review here)

Betsy-Tacy Treasury by Maud Heart Lovelace – ebook
I grew up reading these books and I was delighted to see the whole treasury here for under $3! I read the first one aloud to Ella years ago – I think it's time to revisit.
Goose Girl by Shannon Hale – audiobook $2.99
I love this book so much and have been looking forward to reading or listening to it with my girls since before I even HAD children. This deal is a Chirp audiobook deal – if you've never used Chirp before, here's a whole post about how it works. Plus if it's your first Chirp purchase, you can use this link for an additional 20% off their already rock bottom prices. (Full review here)