Friends! The book deals are WILD this weekend – I can't think of a time where I've ever done TEN book deals in one weekend post.
Seriously, it's a gold mine.

10 Book Deals for an April Weekend
Mr. Popper's Penguins by Richard Atwater andFlorence Atwater, illustrated by Robert Lawson – ebook
I'd read this one as a child, but couldn't remember a darn thing about it except that he gets a penguin in the mail. It was so fun to watch this story play out when none of us knew how it was going to turn out.
A Duty to the Dead by Charles Todd – ebook 
If there's one thing I know about this audience it's that you like mysteries and you like historical fiction, so this kick-off to a post-WWI mystery series is going to be a huge win for MANY of you!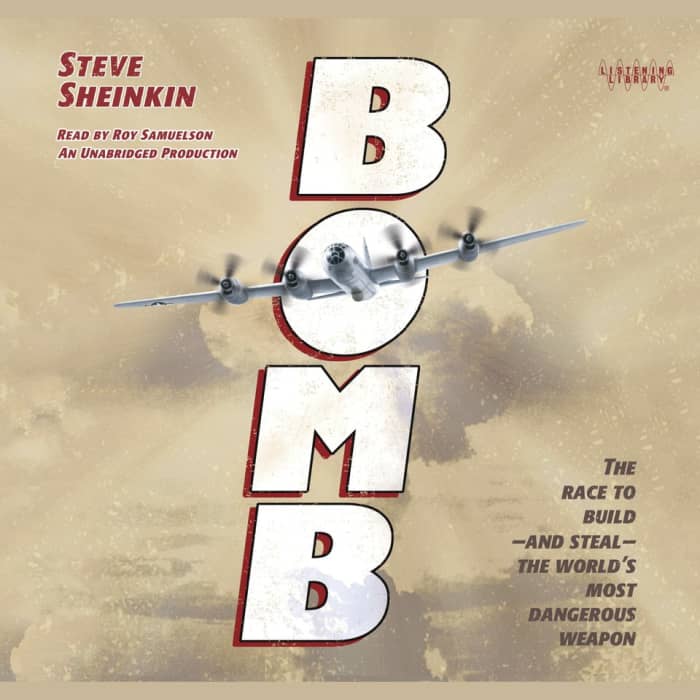 Bomb: The Race to Build–and Steal–the World's Most Dangerous Weapon by Steve Sheinkin – audiobook
This book about the development of the atomic bomb during WWII was so good that I read it by flashlight when the power went out. I read it again when we did it for Everyday Reading Book Club and it was just as good the second time. When I asked for nonfiction books for kids suggestions, this was the MOST recommended title but it's equally amazing for adults.  (Full review here)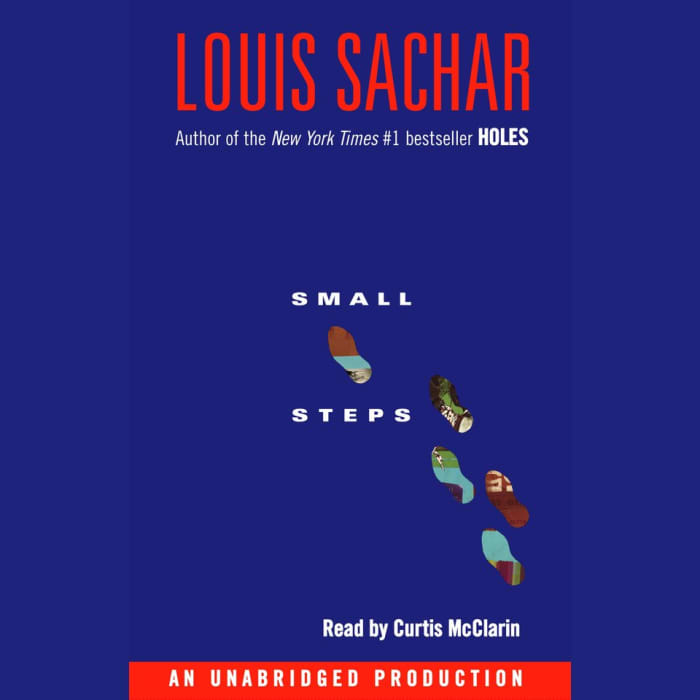 Small Steps By Louis Sachar – audiobook 
This is the sequel to the beloved Newbery wining book Holes. I'll warn you that, like many sequels, it's not AS good as the first one, but it's still worth a read!
Jo Jo Makoons: The Used-to-Be Best Friend by Dawn Quigley – audiobook 
I just picked this one up at the library yesterday and was delighted to see it show up on super sale! It's an early chapter book (about 60 pages long) and perfect for those early ventures into longer stories.
We Should All Be Millionaires: A Woman's Guide to Earning More, Building Wealth, and Gaining Economic Power by Rachel Rodgers – audiobook
You know I can't resist a money book and this one was so good and quite different than a lot of the money books I've read in the past. It got me so fired up! It's ultra-readable and really inspired me as a business owner. It's also full of practical tips, not just high level information and I kind of thing every woman should read it.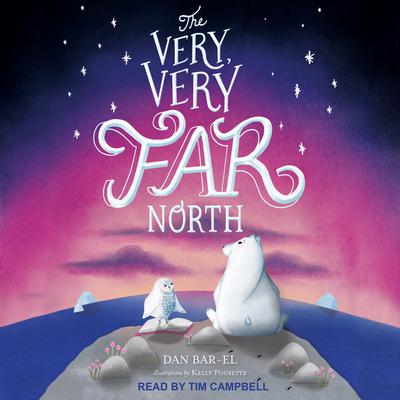 The Very, Very Far North by Dan Bar-el – audiobook 
If you have a child who loves adventures and animals, this book is for you! It's a Libro.fm book deal, so if you're unfamiliar with Libro.fm, check out my whole post here about how it works. Libro.fm titles ALSO work for making your own Yoto cards!
Escape from Mr. Lemoncello's Library by Chris Grabenstein – audiobook
This is one of those middle grade novels that took the world by storm – it has been SO popular and for good reason. Mr. Lemoncello is a world-famous game maker AND he's designed the new city library. And on opening night, there will be a lock-in for kids where they have to solve the puzzles to find the hidden escape route. (You can see why it spent 100 weeks on the NYT Bestseller List). (Full review here)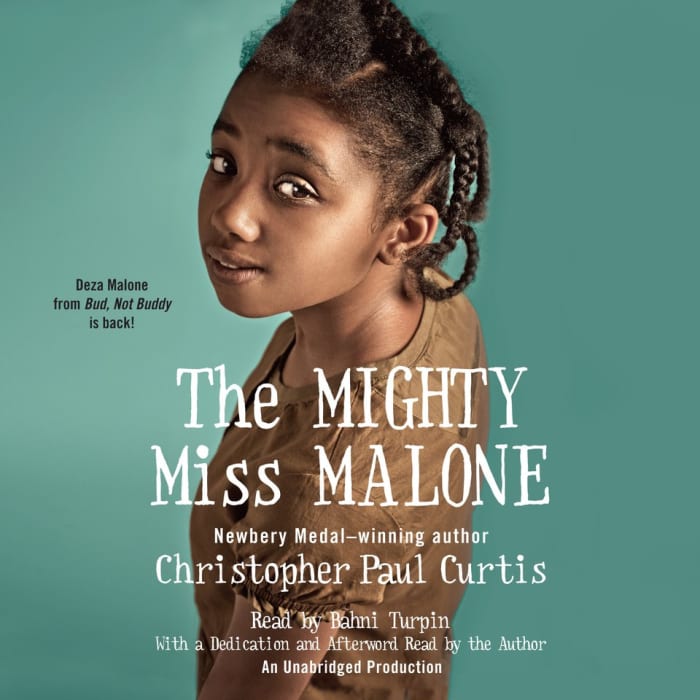 The Mighty Miss Malone by Christopher Paul Curtis – audiobook 
You probably know Christopher Paul Curtis' name from his Newbery winning book Bud, Not Buddy, and this one is equally good about Deza Malone, who is the smartest girl in Gary, Indiana until her family is forced to move from their home due to the Great Depresson.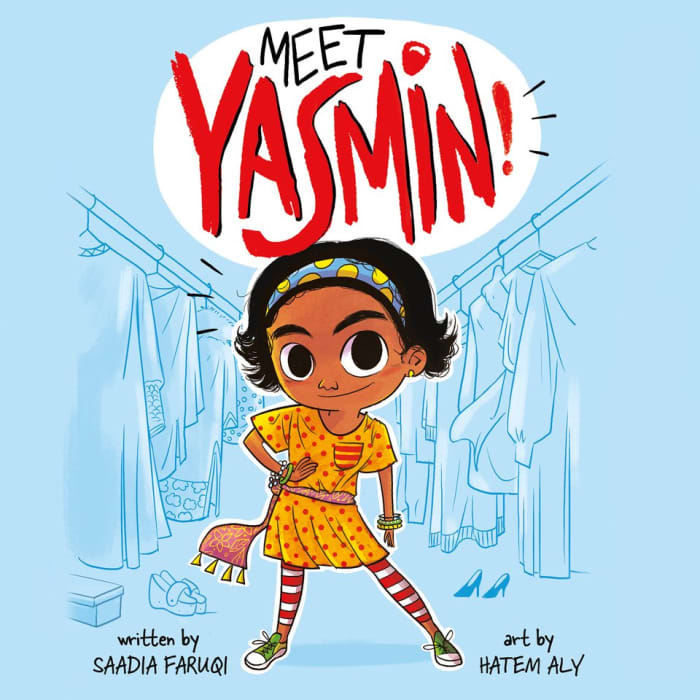 Meet Yasmin! by Saadia Faruqi – audiobook
These books each have four delightful stories about Yasmin, a spunky Pakistani American girl who loves spending time with her family and creating and building (after we read the first one, my girls all wanted to make their own maps of the neighborhood). One extra fun thing about this book is that, after the four chapters, there is a little glossary, plus craft and recipe ideas.