You guys seriously never fail.
And I think the recommendations on Monday's post were the best they've ever been in all the years I've been doing this series (since 2009!). There were so many good suggestions, plus mini descriptions of them that made them all sound so appealing.
I requested at least twenty or thirty titles from my library and now I need to start doing some arm workouts so I'm strong enough to carry my library haul next week.
Anyway! Here's what I've picked for this round: a non-fiction title I'd never heard of, a young adult historical fiction/romance, and a middle grade fantasy that everyone is raving about.
I'd love it if you read along too.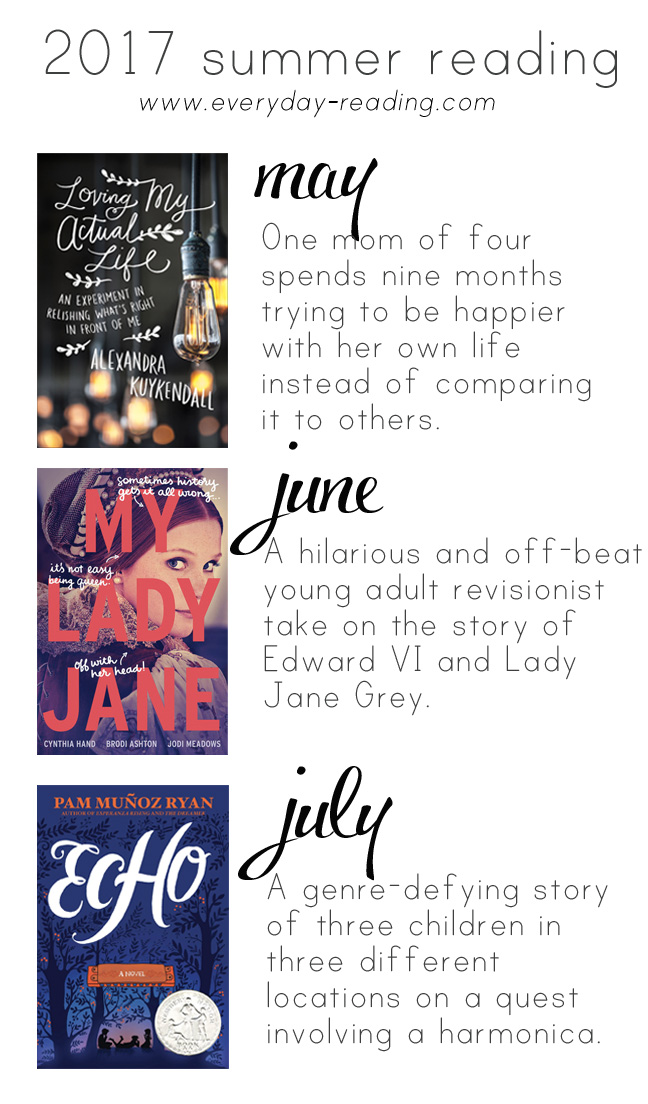 P.S. Some of the suggestions were for books I've already read (and I've reviewed some of them too, if you want to see what I thought!):
And if you'd like a printable copy of this list that you can take to your library or screenshot on your phone for easy access, just pop in your email address below and it'll come right to your inbox!