There is something very convenient about seeing something you love, whether it's on a blog or in a store, and then buying exactly what you saw.
I experienced this last week when I went over to a little makeup session with Lindsay from Painting You Pretty last week and she walked me through all the items that would work best for my skin type, face shape, budget, and preferences, and then I went to Ulta the next day and bought exactly what she recommended. So easy.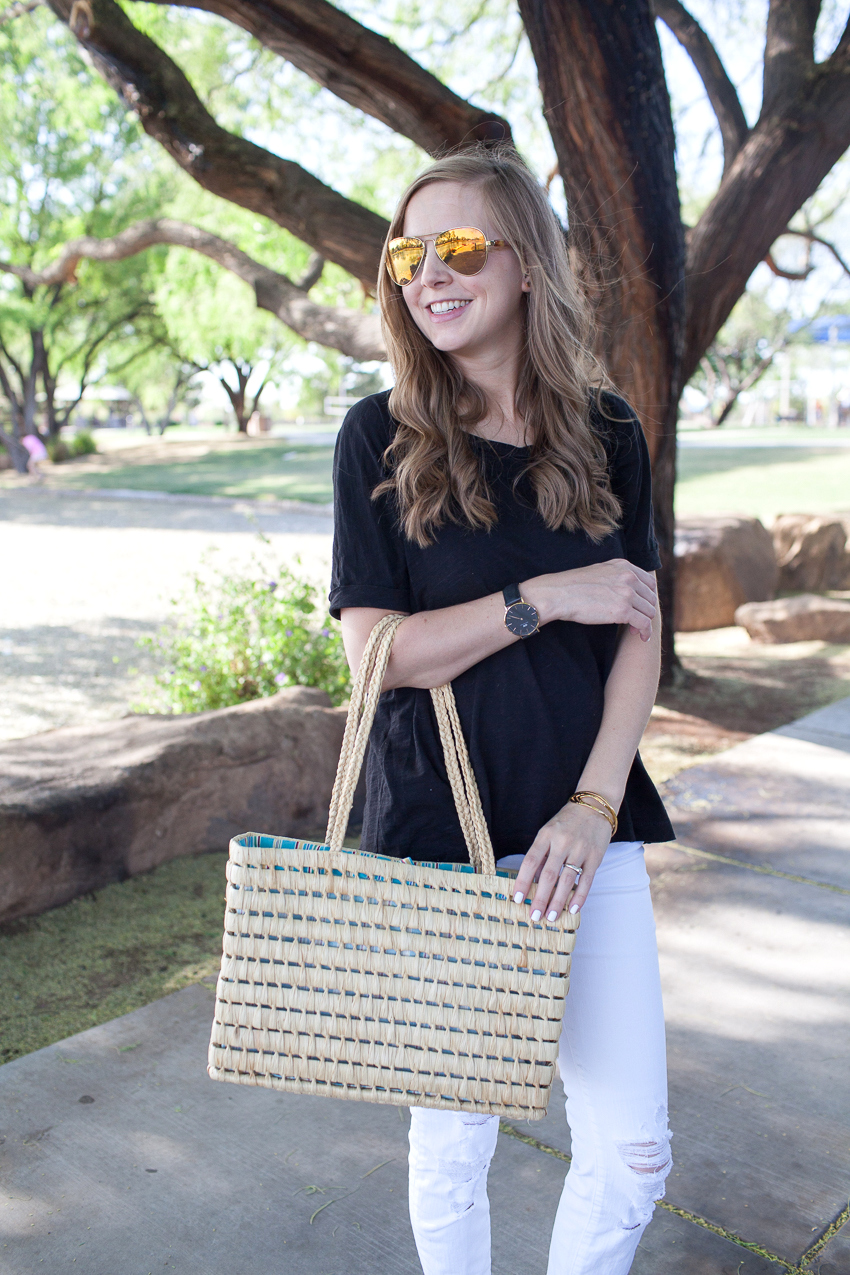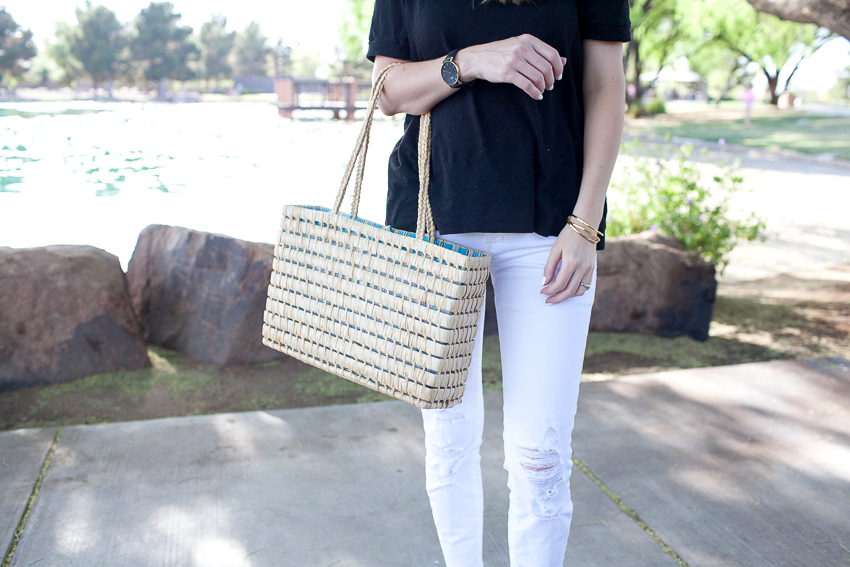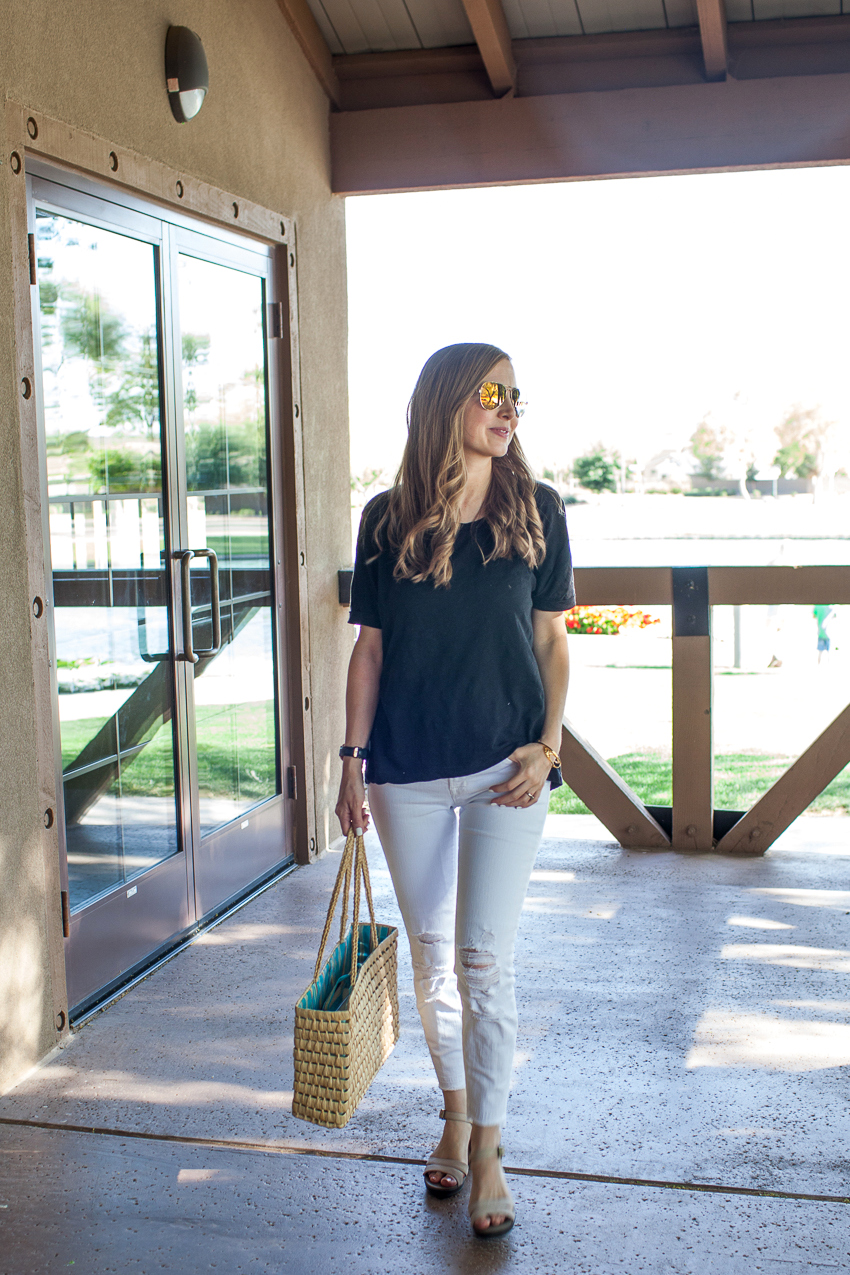 But there is also a little thrill when you have the basic idea of what you want in mind but not a specific brand or item, and you go looking and find EXACTLY the right thing, even if you didn't know it was the right thing until you found it.
That's one of the reasons I love thredUP (this isn't a sponsored post; I just do some 80% or more of my clothes shopping there. They are affiliate links, though, so if you use them you'll get $10 off your first purchase and I'll get $10 of credit to continue to feeding my thredUP addiction).
I kept seeing straw bags popping up all over the place – word on the street (aka fashion blogs) is that they are this summer's "it bag" – and so when I was doing my weekly browse through thredUP, I did a quick search of their bag inventory and then the heavens parted and the angels sang.
Because there was a perfectly-sized straw bag from Ralph Lauren for 60% off. Ten seconds later, that straw bag was in my shopping cart and then it arrived on my front door step a few days later.
I've used it lots over the last month or so, because it gives such a fun summery feel to so many outfits. Plus, the boxy shape means things don't get lost inside of it and because it doesn't seem to be available for sale anywhere else, I haven't seen anyone with an identical bag.
And, most importantly, it holds several hardback books at once. Obviously, I have my priorities.
(This is also what happened with these white jeans – I knew I wanted a pair of white jeans, but I wasn't sure what brand or style I wanted, so I just kept checking the white jean inventory in my size every couple of days until this pair showed up. And then I decided that a pair with a fringe hem and some distressing was exactly what I wanted. I just didn't know it.
And this pair seems to be brand-new because they're still available at full price at both Nordstrom and Shopbop. We've been living happily ever after for the last three months).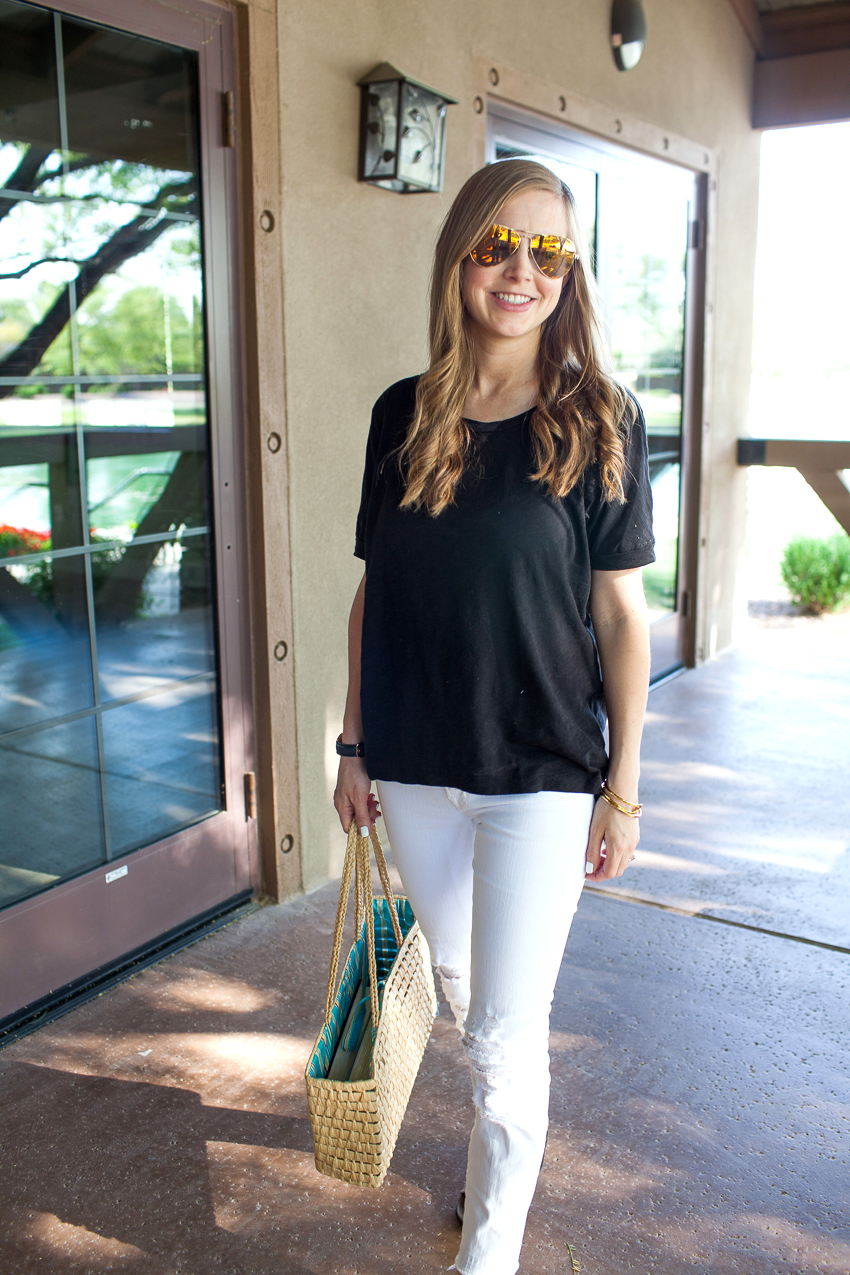 Photos by Grace + Vine Studios