There is no question that this is a crazy time.
It feels like the whole world has turned upside down and I can hardly believe how different life looks from a month ago.
My beloved library is closed (and no curbside pick-up for us!) and when we go for walks around the neighborhood, we skirt widely anyone else we see out.
Our whole family is home all day, every day, and it's just very strange.
But I've also tried really hard to not let this craziness get to me.
I know every circumstance is different, and I'm lucky that my work can all be done from home and that I'm already used to having at least some of my children home all day every day. I've had a couple of days that were . . . less than ideal, but I like to think that I'm handling all of this pretty well.
Here are nine things that have helped keep the craziness a little bit at bay for the last several weeks.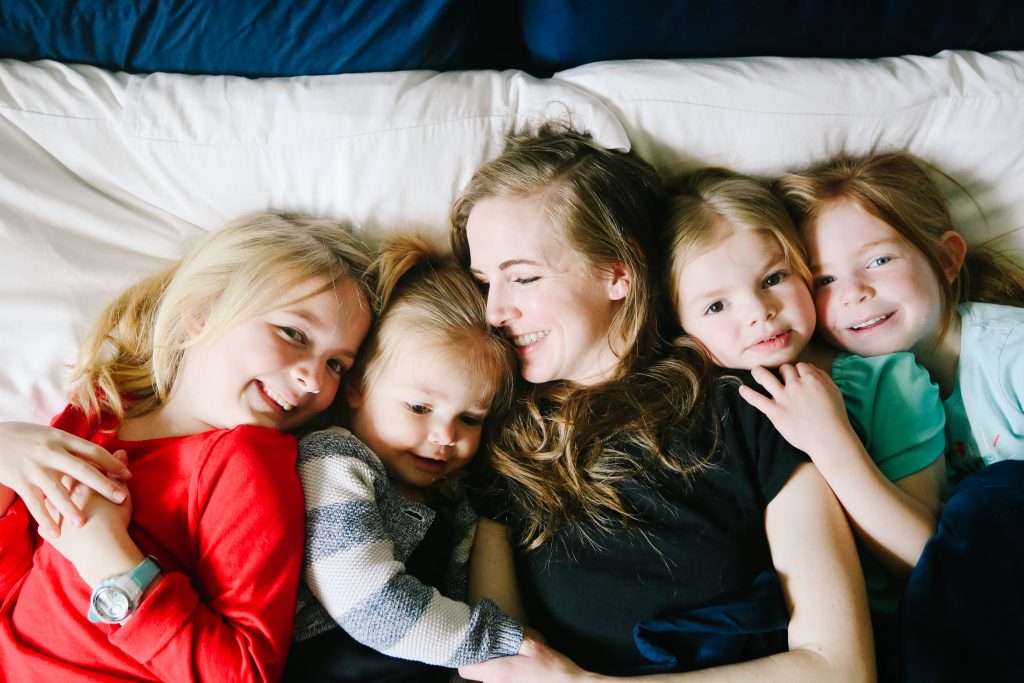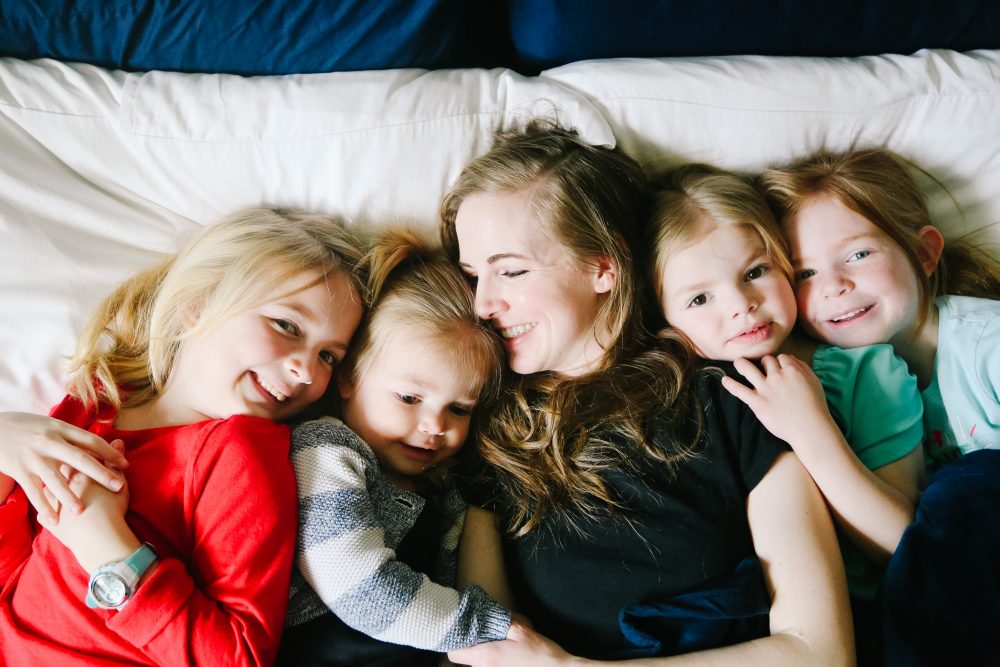 11 Things Saving My Sanity Right Now
Getting enough sleep. If you've been around here for any amount of time, you know that I don't kid around when it comes to sleep. I'm not one of those people getting by on 4 or 5 hours of sleep. I need a solid 7.5 to 8 hours per night to not be a cranky exhausted mess, and right now that feels even more vital to me when I need to stay upbeat and positive for myself and my family day after day. I've been trying really hard to get in bed around nine and read for about an hour to help myself wind down and be able to turn off the lights and go to bed by ten.
Getting up before my kids. In my regular life, we have an amazing babysitter who comes and watches my little girls three mornings a week so I can go to our public library and work. Now, with our self-quarantining, I've lost those hours, so I've been getting up every morning around 6:15 so I can work for about an hour and a half before the day gets underway and I'm not falling (too much) behind in my work. Plus, when everyone is home all the time right now, this little pocket of alone, quiet time feels like the biggest gift.
Getting dressed and fully ready. I know some people are fully embracing the 24/7 pajamalife right now, and I have zero judgement for that choice. But that is 100% not me. Staying in my pajamas and not doing my hair and makeup is horrible for my mental health, so I've continued to get ready just like I did before all of this.
Making my bed. I believe SO MUCH in making my bed. It is such a simple thing, but makes our room feel clean and orderly and sets the tone for a good day. Plus, it takes 2 minutes and there is nothing I like better than climbing into a made bed at the end of the day.
Keeping our routine as similar as I can. Obviously, our schedule has changed a lot with Bart now working from home and my two big girls at home all day instead of going to school, but we've tried to keep many of our family rhythms in place, like dinner at 6ish, Monday laundry, bedtime read-alouds, Friday pizza and movie night, and daily afternoon quiet time. Having SOME things stay normal has helped all of us feel a little more normal when the whole world is going crazy outside our front door.
Exercising. I generally go the gym and attend a HIIT class, but since the gym (and everything else) is closed, I've been running most mornings and doing quick workouts at home on the off days. It feels so good to keep my body moving and helps me sleep better at night too. I signed up for this free set of 14 workouts that you can do at home, which was exactly what I was looking for!
Marco Polo. I have video chats going on with my whole family, my mom, my sisters, and several sets of friends. Seeing those faces on a daily basis and having adult conversations has been such a delight.
Getting outside. On a daily basis I feel grateful that, if this pandemic had to happen, at least it's during the spring when the weather has been pretty good and we can get out in the backyard or on a walk around the neighborhood. We try to go for a walk or bike ride as a family most days, and that's made a huge difference for all of us.
Keeping a list of things I want to do when life is normal again. Our spring break trip that we should have gotten home from yesterday was canceled, of course, and who knows how many months it'll be until we can live normally again, but Bart and I have spent some of this crazy time thinking about our annual trip together in the fall (everything will be normal-ish by fall again, right?). I'm not ready to buy plane tickets yet, but these travel tips have helped me feel ready to take advantage of some of the travel deals when the time is right. I'm also keeping a list of things that will feel really fun again when we can suddenly leave the house again, even just visiting a new playground.
Keeping my eating generally normal. We are FOR SURE eating more treats right now than we normally do – I don't generally make cookies on a Tuesday night, but I'm trying to overall keep my eating pretty normal. I still eat the same thing for breakfast every single morning, I have a small lunch, and then I make family dinner every night. Keeping my sugar consumption somewhere within the range of normal definitely makes me feel better.
Keeping school low-key. It was clear from the first day of the online school set-up that Ani was NOT going to be a fan. There were literally hours and hours of assigned work every day, plus I wasn't wild abut her spending that much time in front of a screen. Bart and I sat down, looked at all the assignments and decided which ones we'd have Ani do and we've just ignored the rest. She does a lot of reading practice, has a daily reading practice call with one of her teachers, and some math practice, and then we do a lot of our own school work each morning, including reading aloud, art history, poetry, and animal studies. It's been really delightful and nice to just feel free to do what we want to do.
What is saving your sanity right now? I'd love to hear!
If you liked this post about sanity savers, you might also like these posts: