If you have reluctant readers, you know that it's very easy for them to feel like they hate books because actually reading is so challenging (and to be fair, if I had to sound out every single word, reading wouldn't be that fun for me either).
One of the things that's really important to me is to make sure that reading and books remain positive even during that learning curve of mastering the mechanics of reading, which can take months or years for many children.
Here are 4 ways to promote positive experiences with books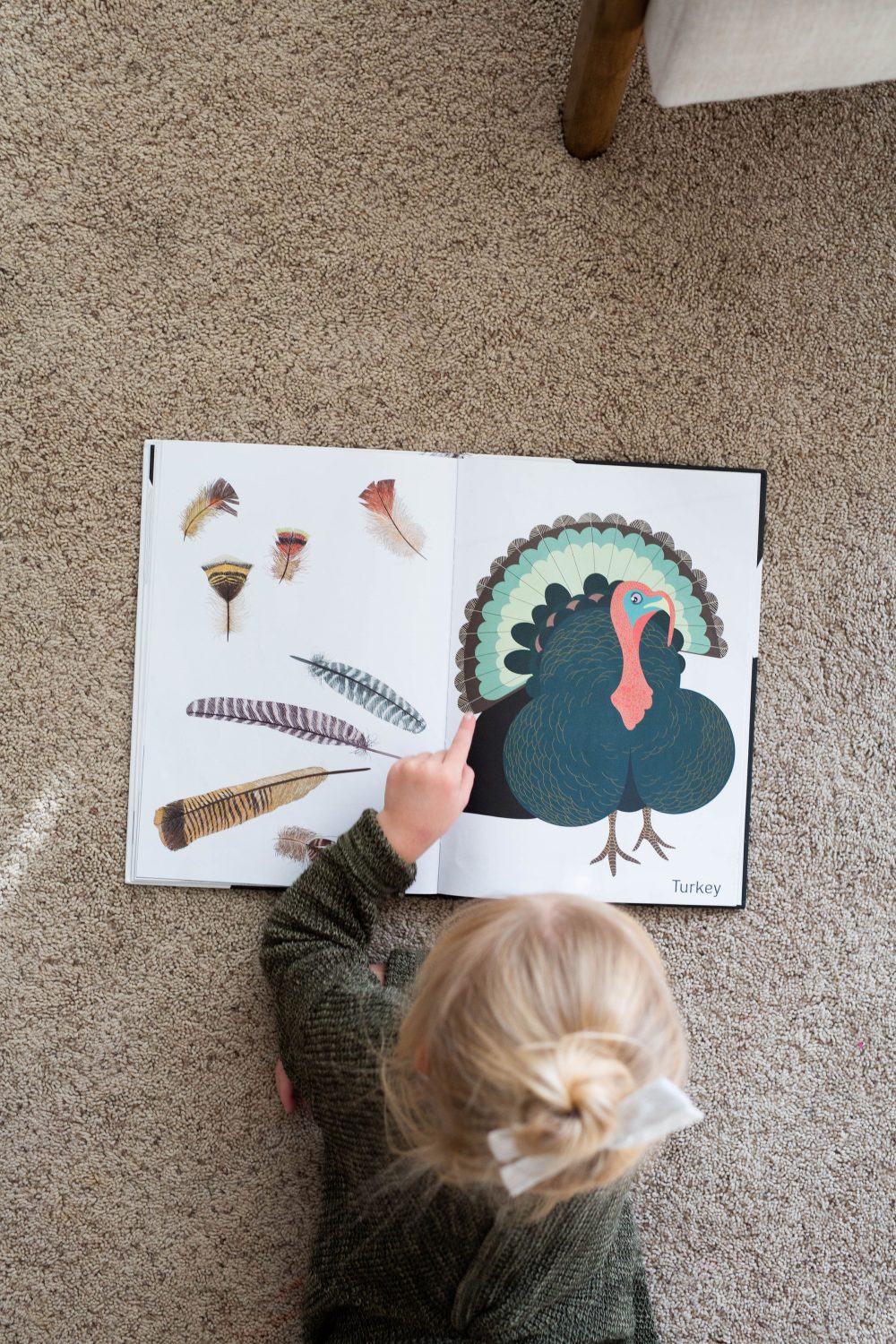 4 ways to help Reluctant Readers have positive experiences with books
I Spy books. Especially for children who are surrounded by other stronger readers, whether at home or school, it can be so discouraging to not be able to read or embarrassing for everyone else to have a book they are engrossed in. An I Spy book is a great way to let reluctant readers lose themselves in a book. I've compiled some of our favorite I Spy books here.
Audiobooks. Audiobooks are such a gift for reluctant readers. They can listen on a much higher level than they can read themselves (and listen to the books their peers might be able to read themselves), they get the benefits of vocabulary and understanding how sentences and stories work, and they can enjoy the fun of a book without being bogged down by physically reading.
Wordless books. I know many parents can't stand wordless books because when you read them aloud, you have to make up the storyline. WAY more work than just reading the text for most of us. But for a child who is struggling with the words, a book that's told entirely in images is a huge blessing! Here is a list of some of my favorite wordless books.
Read Aloud. This is the easiest way to keep positive associations with books. Make sure that, as you're working on learning to read, you also keep reading aloud to them, both picture books and chapter books. The work of reading should be just a part of your home reading life, not take over all the fun and warmth of being read to by a parent. Here's a list of some of my favorite read-aloud books for elementary schoolers (it's one of the most popular posts on my whole site!).
I'd love to hear how you encourage your reluctant readers!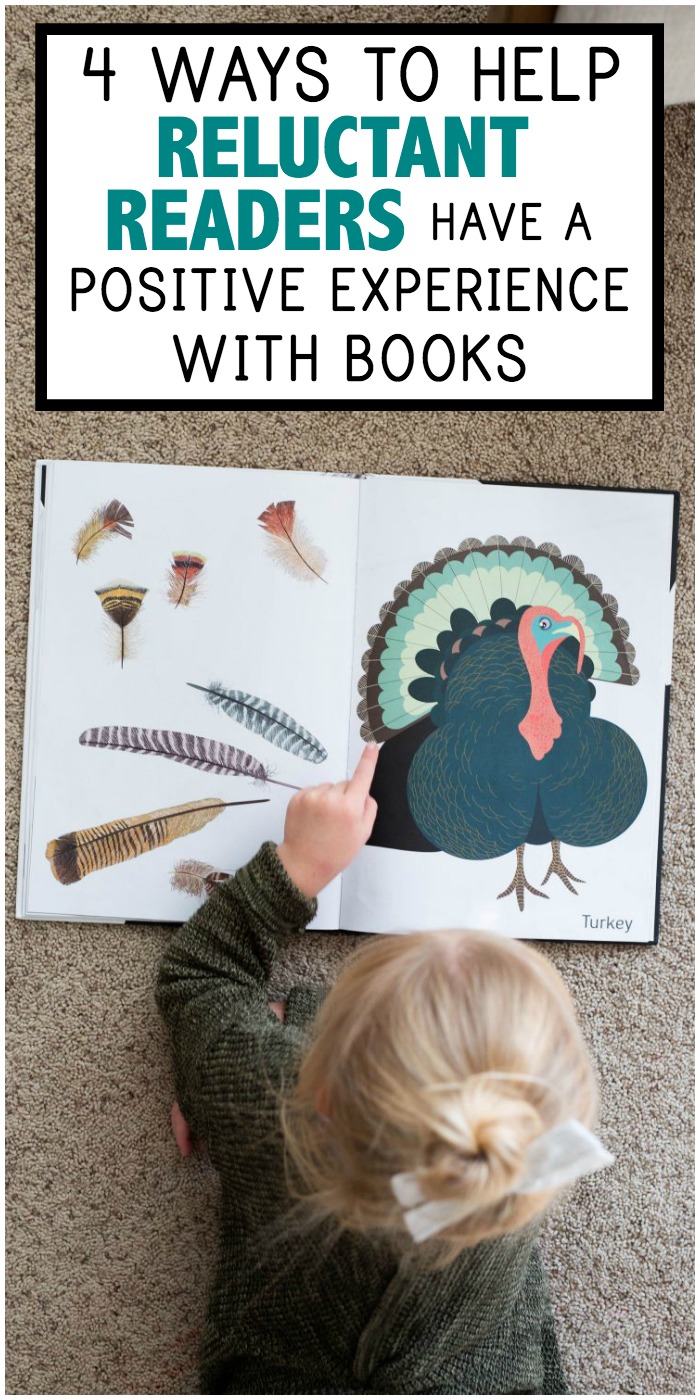 If you found this post about reluctant readers helpful, you might also like these posts: