I bet you know this scenario – you check out a wordless picture book, and then you realize you're narrating it with the skill of an iguana and you think, "HOW DO YOU EVEN READ THIS THING?!"
I remember one of my friends saying, "I hate reading wordless books because it takes so much effort on my part. With a regular picture book I can just read the words and not think about it."
It's true that wordless books take a little more effort. But I'm inclined to think they are worth it.
tips for reading wordless books
Look through it first. I almost never read a picture book before I read it with my girls, but when it's wordless, it really helps me out to have a basic idea where the story is going first so I don't miss critical plot points as we go.
Ask questions. I'm NOT a question asker when I read (we read the whole thing through and then talk about it afterward), but when it's a wordless book, I ask a lot of questions. "What do you think is going to happen next?" "What's she doing here?" "What does he think about that?"
Take Your Time. I'm a super fast reader, but I like that a wordless makes me slow down and pay attention to the details. The illustrations in a good picture book add a whole extra dimension to the story, and I sometimes forget to give them more than a passing glance. I like that I'm forced to look at the illustrations more in this book.
Let your child read it to you. If you have a pre-reader (or a reluctant reader), wordless books are a great way for them to experience books without stress or frustration. And I love seeing what my child notices when she's running the show.
And. . . . to get you started, here are ten of our favorite wordless books: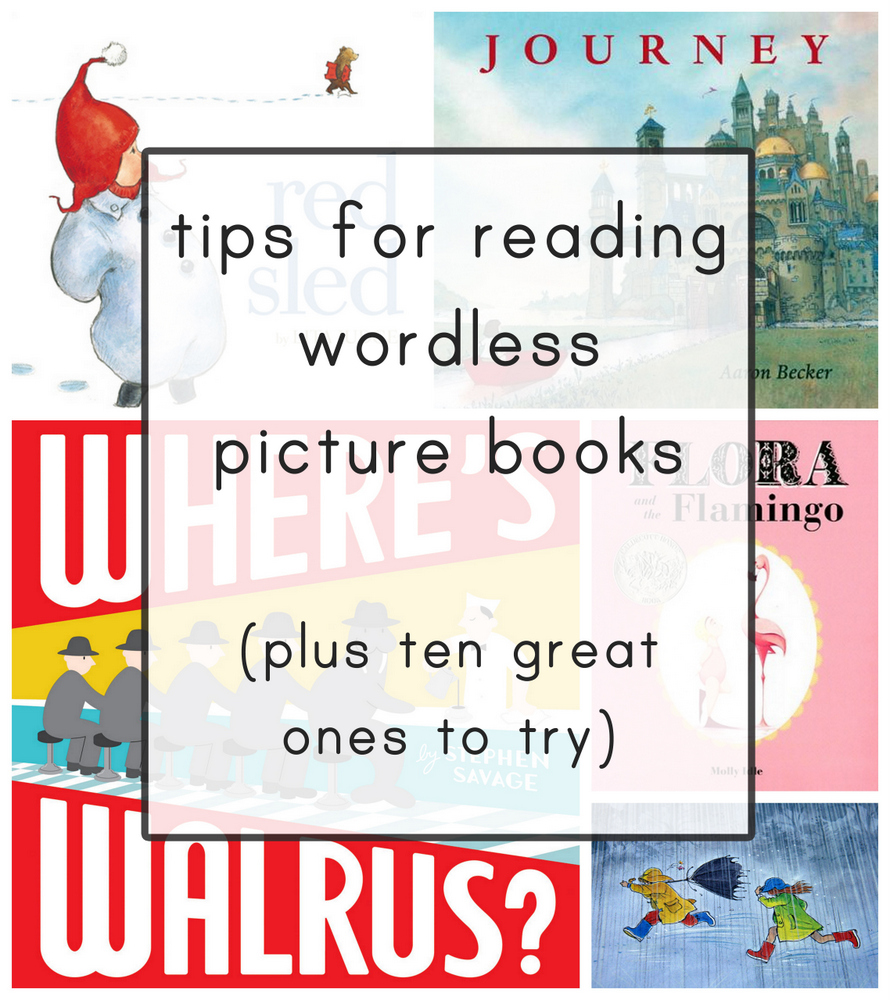 10 fantastic wordless books
P.S. Rainstorm by Barbara Lehman is on my list of wordless books to read. Also, Hank Finds an Egg is a recent find and it's charming.
And if you'd like a printable copy of this list that you can take to your library or screenshot on your phone for easy access, just pop in your email address below and it'll come right to your inbox!
if you liked this post about wordless books, you might like these other posts: