I have a soft spot in my heart for books where a character or object breaks that fourth wall and starts interacting directly with either the story or the audience.
Sometimes, you just want to imagine your book could talk back to you or react to the story, or everything you knew about a familiar story could be tossed on its head.
Here are some of my favorite books that do just that.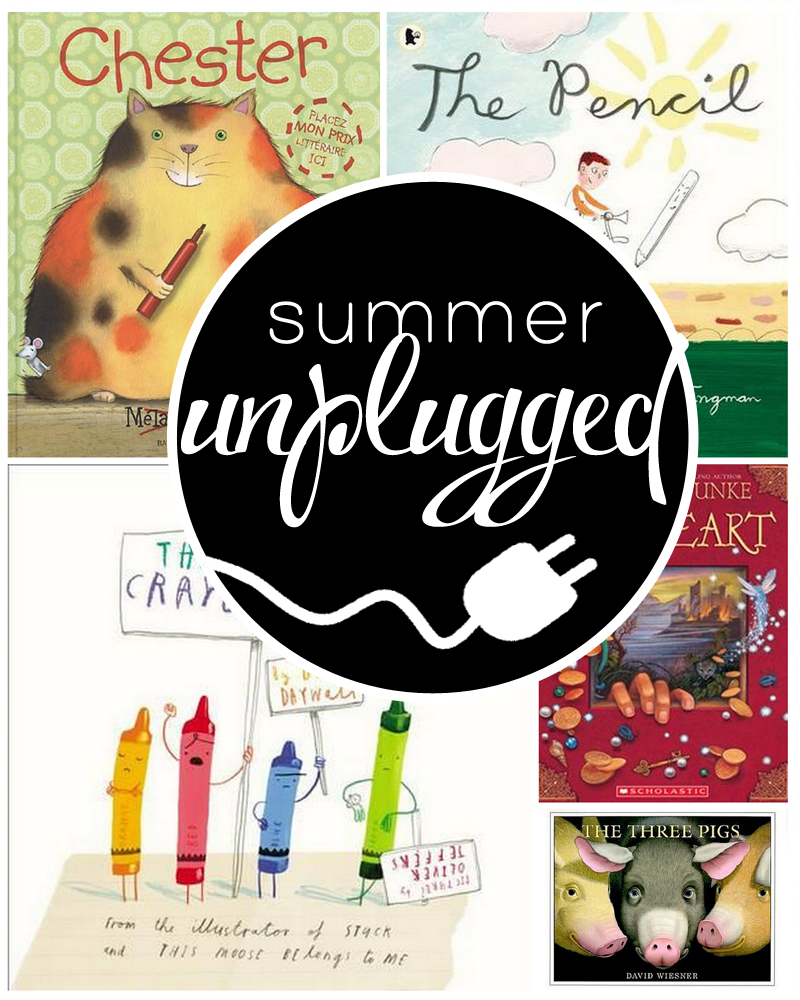 Picture Books
Single Bonus Chapter Book Because I Could Only Think of One
Inkheart by Cornelia Funke. Maggie's father has a special power; he can read characters right out of a book. Which sounds fantastic until he reads out some very bad characters who come to get Maggie and her father.
A Few Crafts, Activities, and Recipes:
Make Pigs in a Blanket to eat while you read The Three Little Pigs
Buy some picture books at the thrift store for cheap, and let your kids rewrite the stories to their liking, a la Chester (or like Battle Bunny, which I think is a super clever concept but I didn't include on this list because I find actually reading it to be kind of burdensome).
Dip pretzels in melted colored candies to make your own edible crayons
Start out with a classic fairy tale and then take turns coming up with twists in the story.
And now a giveaway. Happy times!
Have you heard of Chatbooks? It's a super simple (and inexpensive! $6 for a 60-page book, with free shipping) way to print off your Instagram photos into a beautiful little book. I love, love, love looking through my old Instagram photos, and having them printed is a lot easier than loading the whole stream through your phone.
Chatbooks is giving away 5 sets of 2 books – I wish I could win! Enter below.