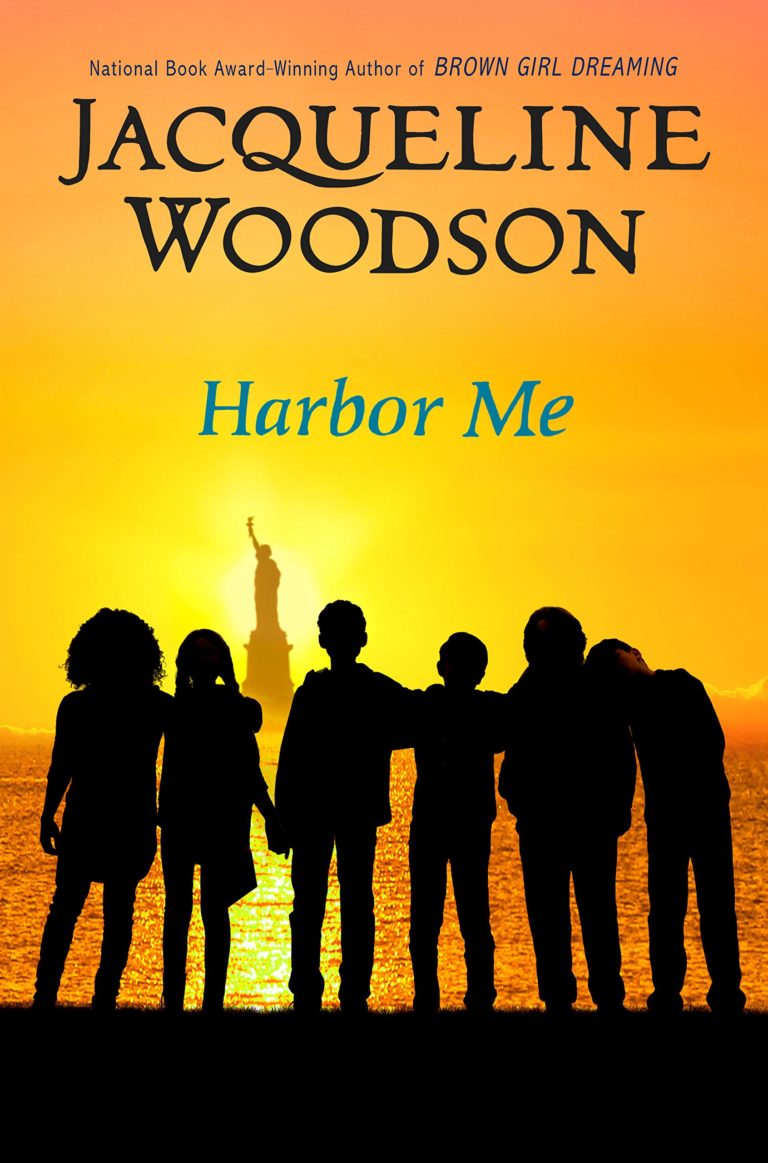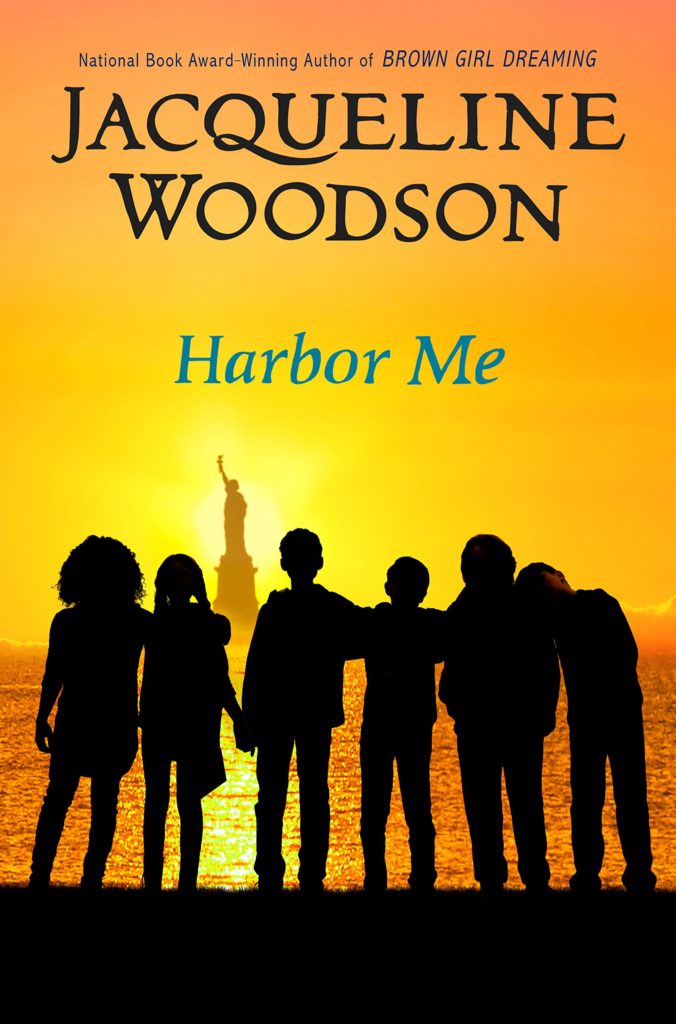 You probably already know who Jacqueline Woodson is.
She's basically a legend in the world of publishing.
Her book, Brown Girl Dreaming, told of her experiences growing up in both the South and the North in the 60s and 70s as a Black girl, all in verse.
It won the National Book Award for Children's Literature and she was named the National Ambassador for Young People's Literature for 2018-2019.
She's written a ton of books from picture books (her most recent is The Day You Begin, which you've probably seen all over the place) to middle grade novels to young adult and adult fiction.
Harbor Me By Jacqueline Woodson
Harbor Me is a middle grade novel about six fifth and sixth graders.
They've been put into an experimental class (all six of them have unnamed learning differences) with a fantastic teacher who, a few weeks into the year, tells them that every Friday afternoon, they'll go to the old art room and have the last hour or so of the day to talk among themselves. No agenda, no teachers listening in. Just space to be themselves and talk about what's going on in their lives.
And all six of them have things going on in their lives.
Haley, who narrates the story, lives with her uncle because her father is in prison. But she's not ready to tell the group about it. Instead, Esteban takes the lead, sharing his fears about his father who seems to have been deported.
These are 10 and 11 year olds, and Woodson does a great job making them definitely feel like real kids of that age, but they're also dealing with truly difficult issues, from racial profiling to bullies to deceased or missing parents.
You know from the beginning that Haley's dad is in prison, but you don't know for quite a long time why and watching that story slowly unfold is really gratifying as a reader.
There are so many things in this book that really work amazingly well, from Haley's inner dialogue and memories to the poems that Esteban's father sends and that Esteban shares with the group.
Unlike Brown Girl Dreaming, Harbor Me isn't written in verse, but the writing is so fantastic that it has the same lyrical quality to it. Plus the addition of Esteban's father's poems give you a little peek at her poetry writing which is extra special.
I blazed through Harbor Me in one night (it's less than 200 pages long) and I just loved every second of it.
It's not one of those books that ties everything up in a neat bow, but it has a wonderful arc as you watch these kids develop a strong friendship and learn to deal better with some of the difficult realities of life and be sensitive to the hardships others are going through.
And now I can't wait to read her newest middle grade book, Before the Ever After, that comes out this fall.
If you liked Harbor Me, you might also like these books: