Anyone else finding themselves dreaming of some cold weather?
The heat in Las Vegas has actually not been as crazy as I expected, but still, I'm anxiously looking forward to tights and sweaters and jackets in London this fall.
In the meantime, we'll just be reading snow books for kids over here and pretending we've ever lived somewhere we can build snowmen.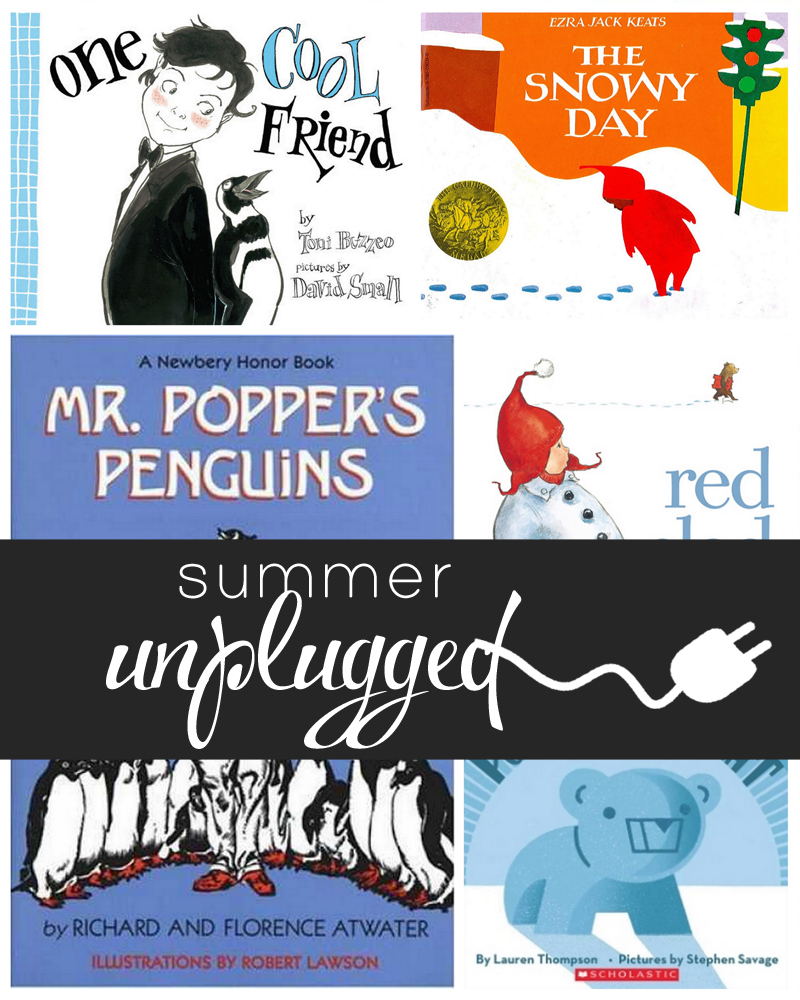 snow books for kids
Picture Books
Chapter Books
The Long Winter by Laura Ingalls Wilder. The ultimate winter book, in my opinion. Maybe you can twist some hay while you read.
Mr. Popper's Penguins by Richard Atwater and Florence Atwater. Mr. Popper has always dreamed of seeing the Poles, so he is delighted when Admiral Drake sends him a penguin of his very own.
Winterling by Sarah Prineas. First in a trilogy, this book follows Fer who feels she doesn't belong in her world. When she gains passage to a new world, she discovers she may be the only person who can save both worlds from eternal winter.
A Few Crafts, Activities, and Recipes:
Indoor ice skating with Magnetic Ice Skaters
Pass the Ice – like hot potato but with an ice cube!
Build an igloo with sugar cubes
Drink some melty snowman cocoa
And if you'd like a printable copy of this list that you can take to your library or screenshot on your phone for easy access, just pop in your email address below and it'll come right to your inbox!
if you liked this post about snow books for kids, you might like these other posts: