It's not hard to love March – the worst of winter is behind you, spring break is just around the corner and things are starting to grow again. I love seeing the mountains slowly turn from brown to green!
Also, Pi Day.
Here are four of my current favorite things: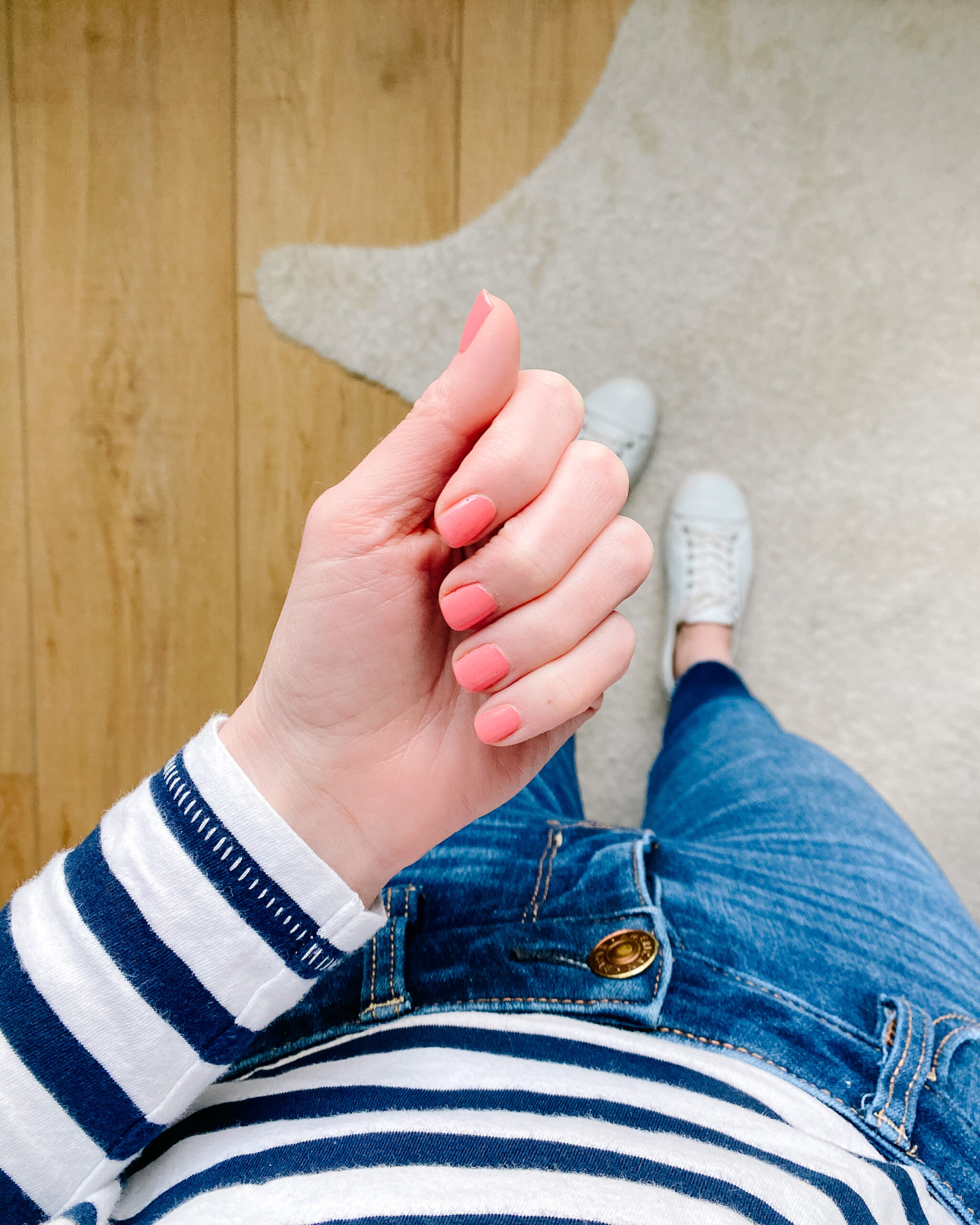 Four March FAVORITES
SENITA MEN'S JOGGERS
You already know my love for Senita and their women's Weekend joggers are one of my all-time favorite clothing items, so when they came out with a men's jogger in November, I snatched up a pair for Bart for Christmas and he LOVED them. They sold out in about five seconds and I've been watching like a hawk for them to come back in stock so I could snatch up a second pair of them. He wears a medium in them (his normal size) and they're just phenomenal. Use the code JANSSEN for 15% off.
OLIVE & JUNE DRY DROPS 
Since I ordered my first Olive & June products back in September (I have a whole review of them here), I've been painting my nails pretty much every week and I'm fully invested! They have lots of great products (I gushed about the nail polish remover pot in my 2021 Favorite Products post) but I am a SUPER fan of the Dry Drops. I don't know what the magic is, but a drop on each nail after you put on your top coat and you can just go back to your normal life without worrying for hours about them smudging. I just ordered a new bottle because I won't paint my nails without them now. Use the code OJJANSSENB20 for 20% off.
VANILLA PROTEIN POWDER
I'm not at all excited about most protein powder (Bart has tried pretty much every version and I think they're basically all gross) but Clean Simple Eats makes the most amazing ones I've ever tried. Both of our favorite is the Mint Chocolate Cookie but on a whim, I tried the Vanilla Protein Powder and I have been BLOWN away. It makes legit everything taste like a milkshake. Our favorite this spring has been a mango banana smoothie – I put in a frozen banana, a half cup or so of frozen mango chunks, a scoop of Vanilla Protein Powder and then add enough milk that it'll blend up and . . .boom. So good. Use the code JANSSEN for 10% off.
STANCE TAB SOCKS
I'm a superfan of Stance's no-show socks (so much so that I wrote an ENTIRE BLOG POST about socks), but I'd never tried any of their other socks. At the new year, I got a pack of their tab socks for running and working out and I haven't touched any of my other athletic socks since they arrived. They're so well-made, thick but not hot, and they are marked as left and right socks so you don't stretch them out and they fit perfectly on your foot without getting bunchy on the toe side, plus a tab at the back so they don't slip in or around your shoe. They're amazing – I'm a massive fan.
What are you loving right now? I'd love to hear!
IF YOU LIKED THESE March FAVORITES, YOU MIGHT ALSO LIKE THESE POSTS TOO!