I finally got a pair of wireless headphones and I don't know why I waited so long! If you'd like to try these out too, you can use the code JANSSEN for 15% off!
Sometimes, I'm just late to the party.
Wireless earbuds was one of those instances.
As AirPods got more and more popular, I just didn't feel any need to buy any.
I had plenty of free pairs of wired earbuds from my phone upgrades over the year, and forking out over $100 for a pair without wires seemed unnecessary.
I mean, sure if I didn't have a pocket in my outfit, it was a pain to listen to audiobooks and I can't count how many times I caught the cord on my kitchen cabinet pulls or a doorknob, yanking the earbuds out of my ears or my phone or both.
But still . . . it was fine.
And then I got a pair of Raycon earbuds to try out for a sponsored post and I was sold.
I suddenly felt like the person who was trying to defend bringing buckets of water from a well while everyone else was using indoor plumbing.
This was so much better.
Who knew?
(Everyone. That's who knew).
Here's why I love the Raycon Everyday Earbuds.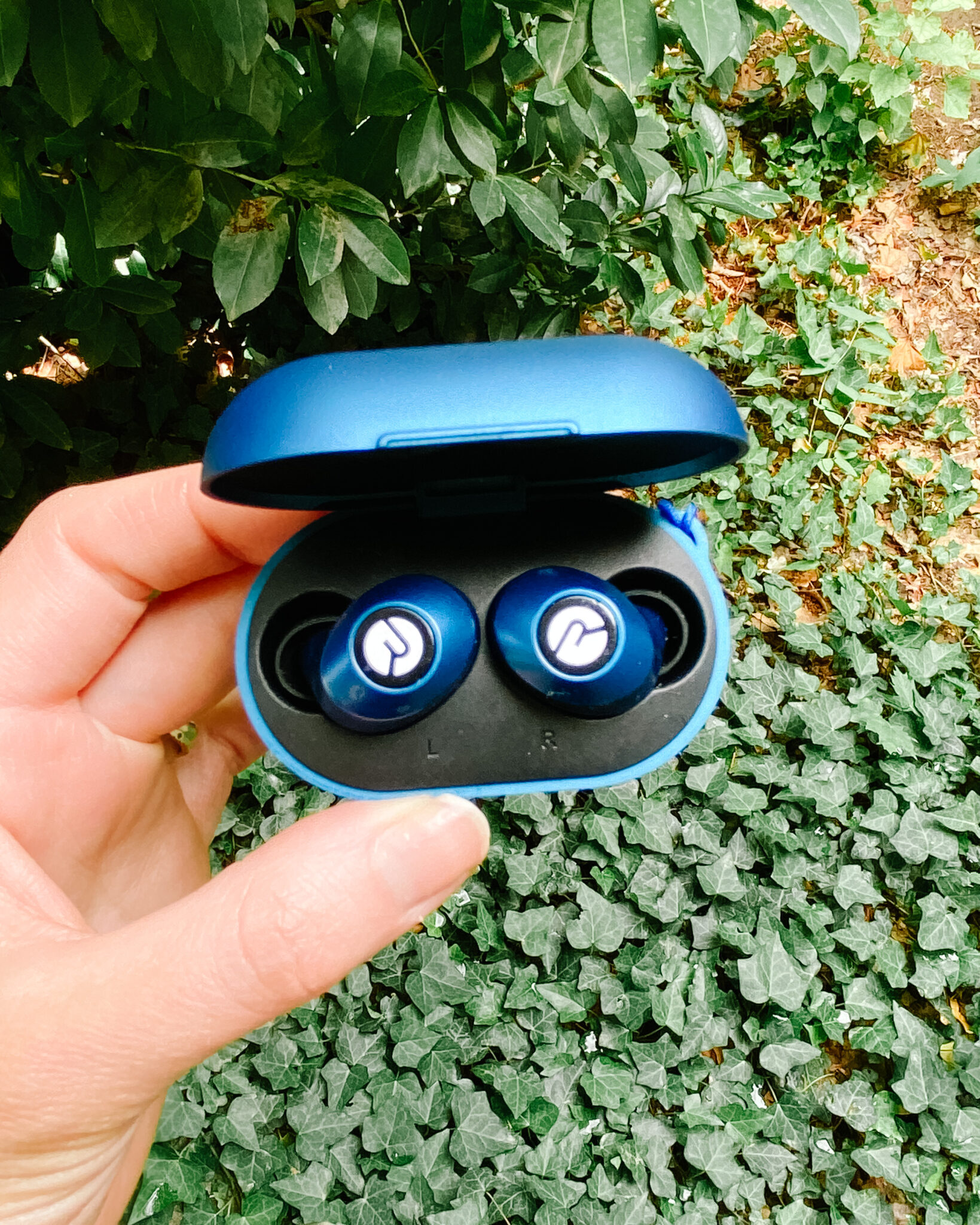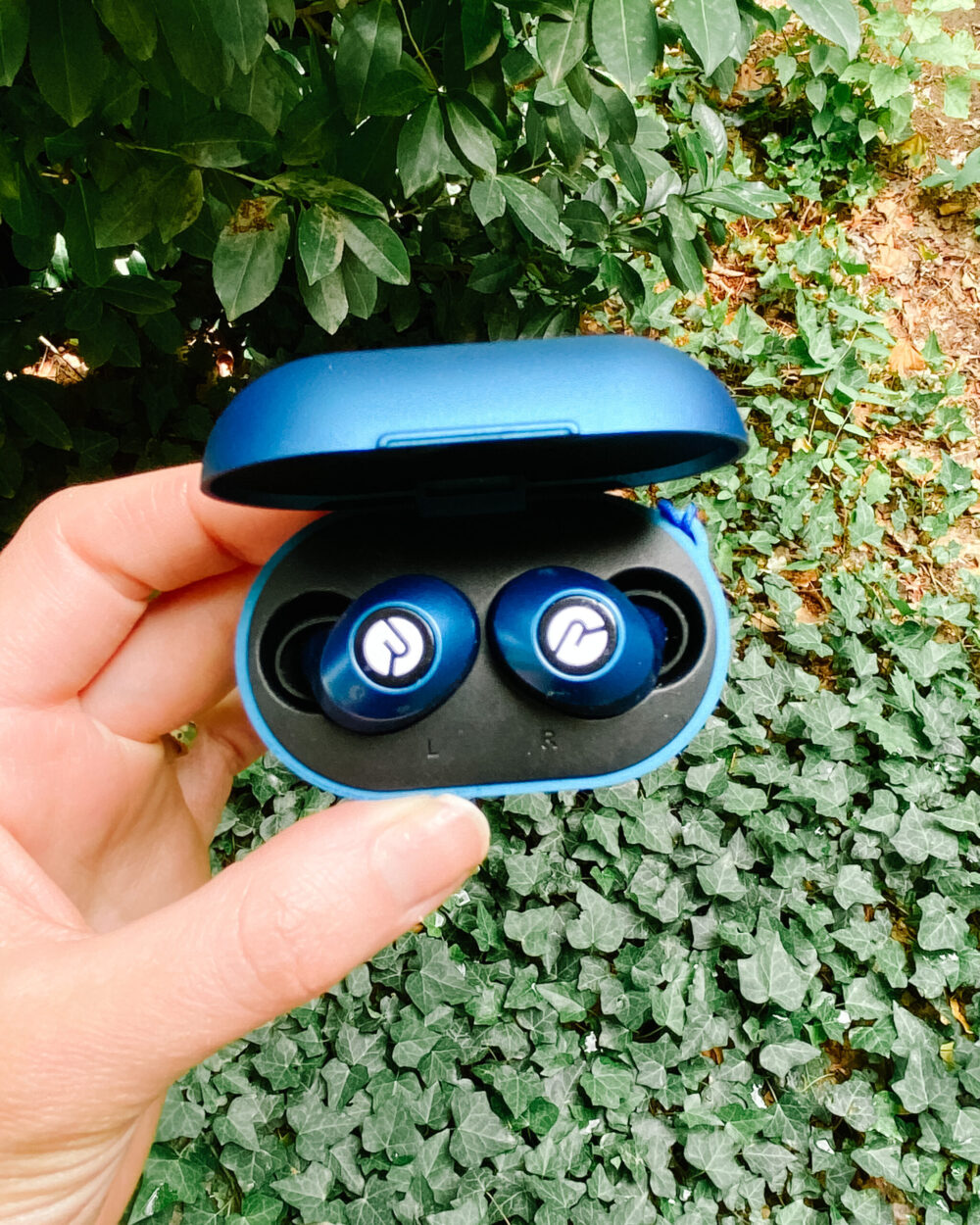 Why I think Raycon makes the Best Wireless Earbuds
They stay in! This was my number one concern about wireless earbuds. I was convinced they would fall out when I was running or while I was cooking (earbud pizza anyone?) but this has never once happened to me. They come with a variety of earpieces so you can find a perfect fit, but the standard ones were such a good fit for me that I didn't even try any of the alternatives. They just STAY.
They don't hurt. Most earbuds hurt my ears within an hour of wearing them, but I've worn these for hours at a time and have no issues at all. No tenderness, no soreness, no nothing. I don't know how this is possible, but I'll take it.
They're more affordable than other performance earbuds. The regular price on Raycon earbuds is $79.99 and with the code JANSSEN, it takes them down to $68. I mean, it's still not the free price of my wired headphones, but it's SO much better than AirPods.
They have a 45 day guarantee. If you order them and hate them or they hurt your ears or whatever, you can send them back for a full refund. I love a company that stands behind their product!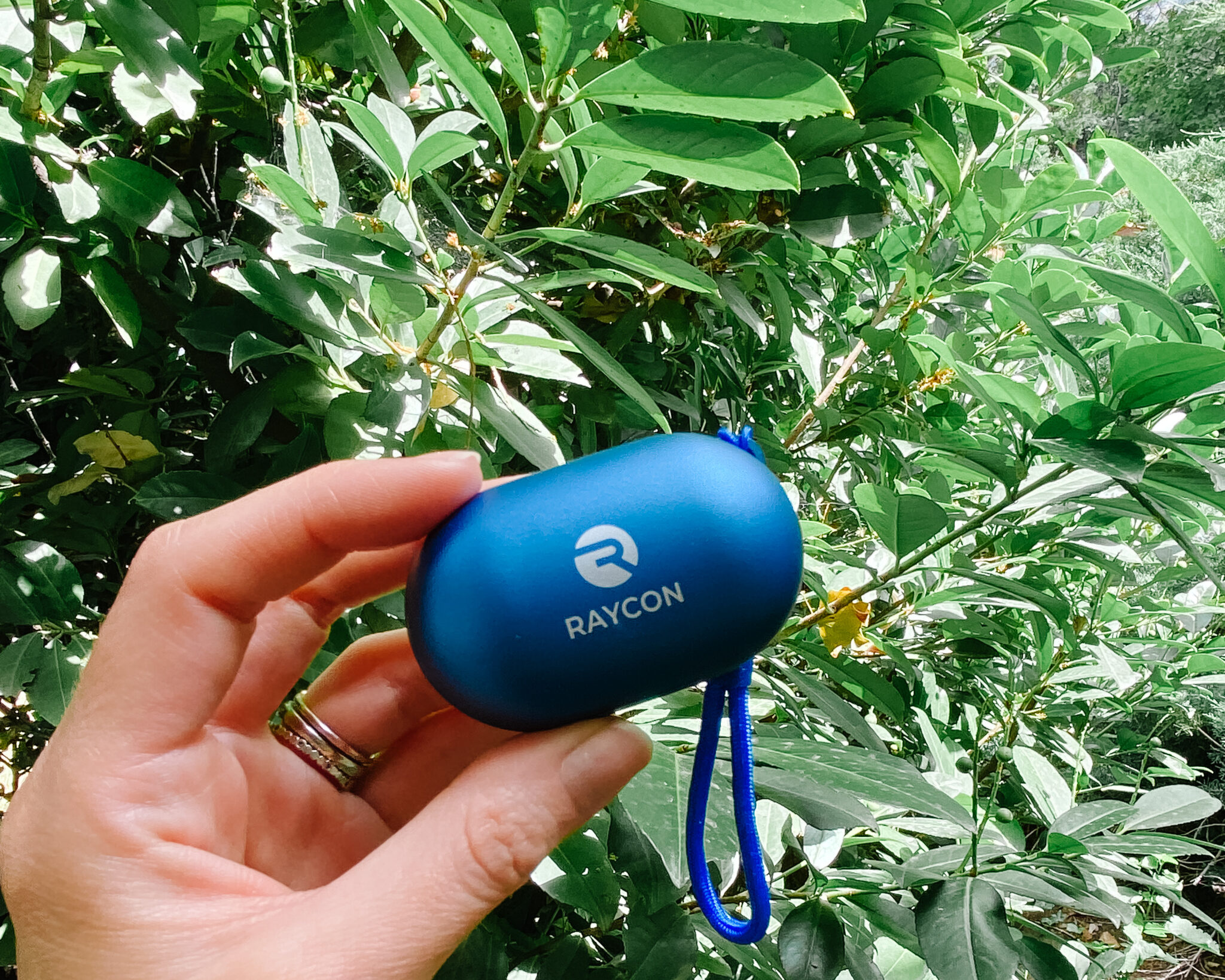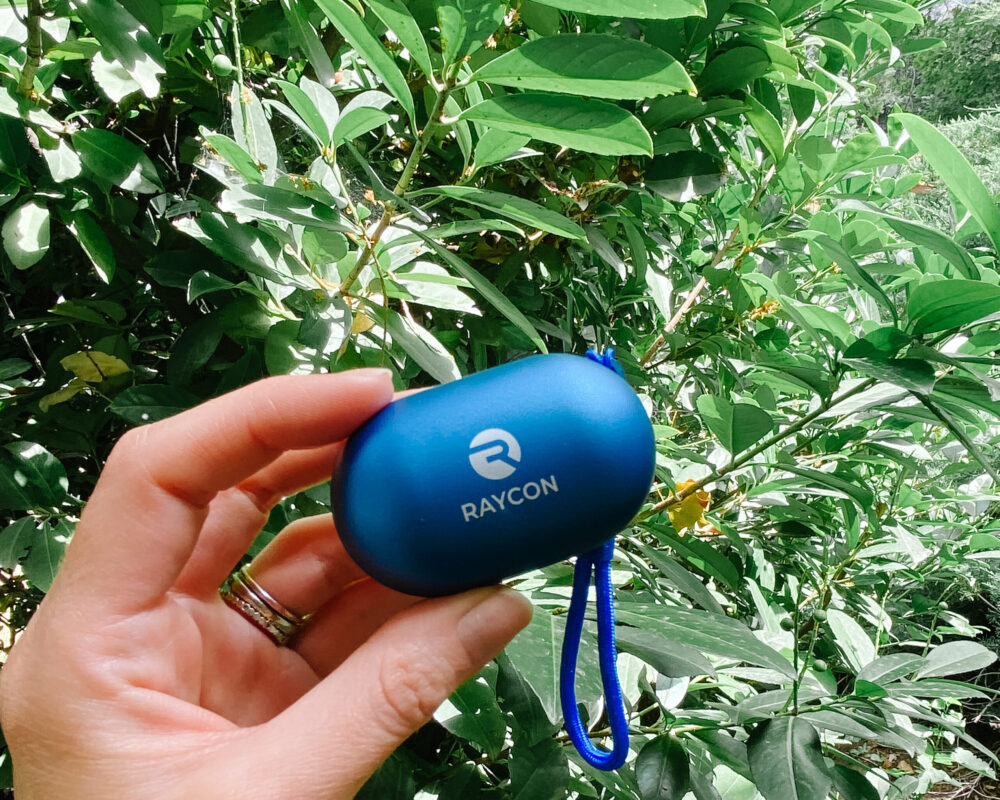 They also come in several different colors (I have blue, but they also have red, black, white, and rose gold) and hold a charge for 6 hours (the charging case holding up to 32 hours of battery).
I'm such a super fan and now can't IMAGINE going back to wired earbuds.
In fact, a few weeks ago, one of my girls hid them under the couch and I couldn't find them for a day and I was so bummed about having to go for a run the next morning without them. I was so relieved when they returned them, but if they hadn't showed up, I would have 100% ordered a replacement pair immediately.
Do you have wireless earbuds? I'd love to hear which ones you have and if you love them!
If you liked this post about the best wireless earbuds, you might like these posts too: