Have you heard about Kiziks? These step-in/step-out shoes live up to the hype! Use my code JANSSEN
One thing to know about me is that I believe with all my heart and soul is that shoes make or break an outfit.
I don't have an enormous number of shoes but the pairs of shoes in my closet has earned its place there by being a GREAT shoe.
The newest addition to my shoe wardrobe is a pair of Kizik shoes and they live UP to the hype.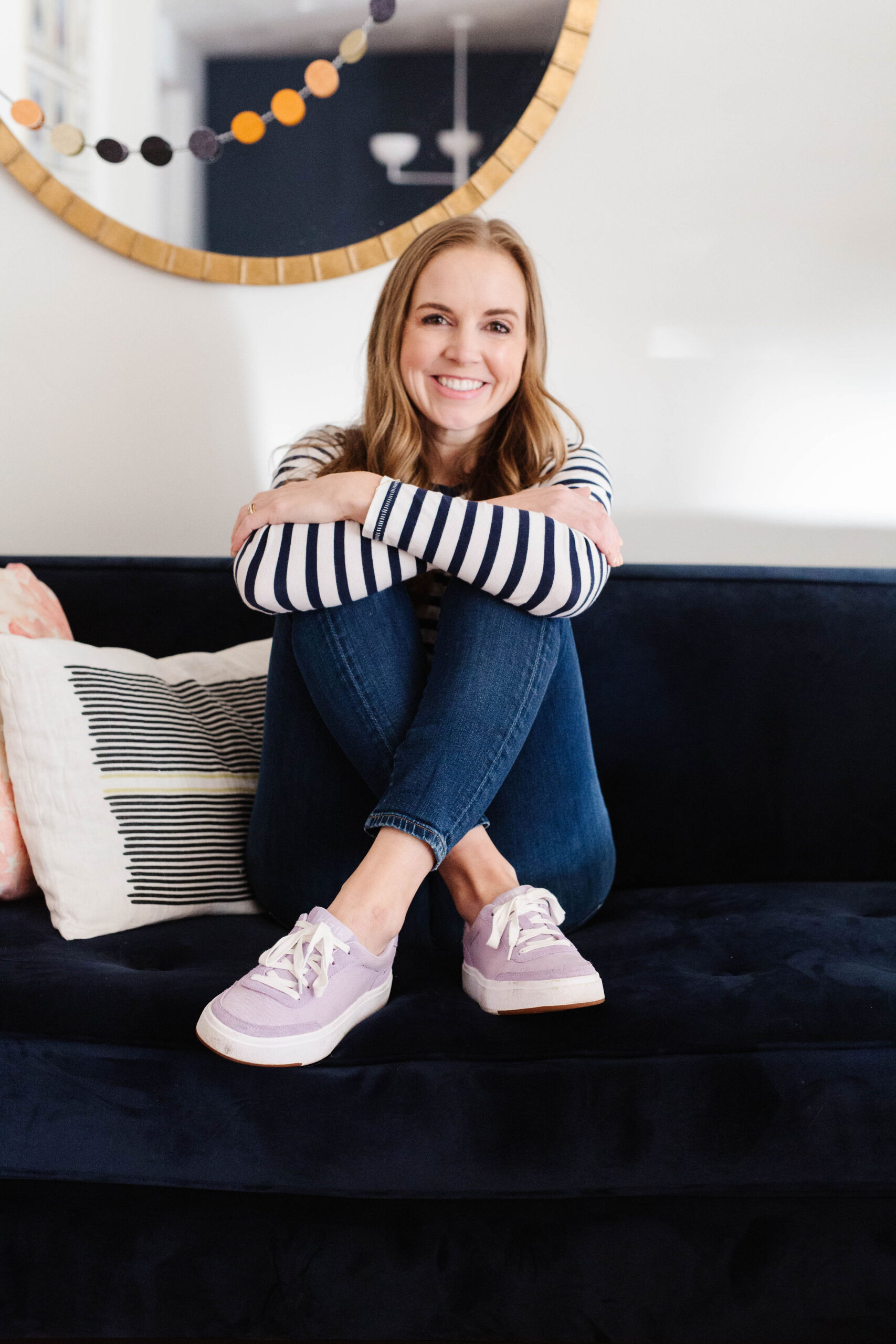 They're a fairly new brand and their differentiating factor is that they're a hands-free shoe – you can just step in or out of them and the back doesn't crush and the tongue doesn't squish up into the toe and you aren't wiggling around trying to get the whole thing on or off.
I was TOTALLY dubious that they'd actually work (I'm one of those people who ties and unties my shoe every time because I like a well-fitting shoe and I don't want to ruin my shoes), but I tried them on at a display over the summer and it blew my mind that they actually did work.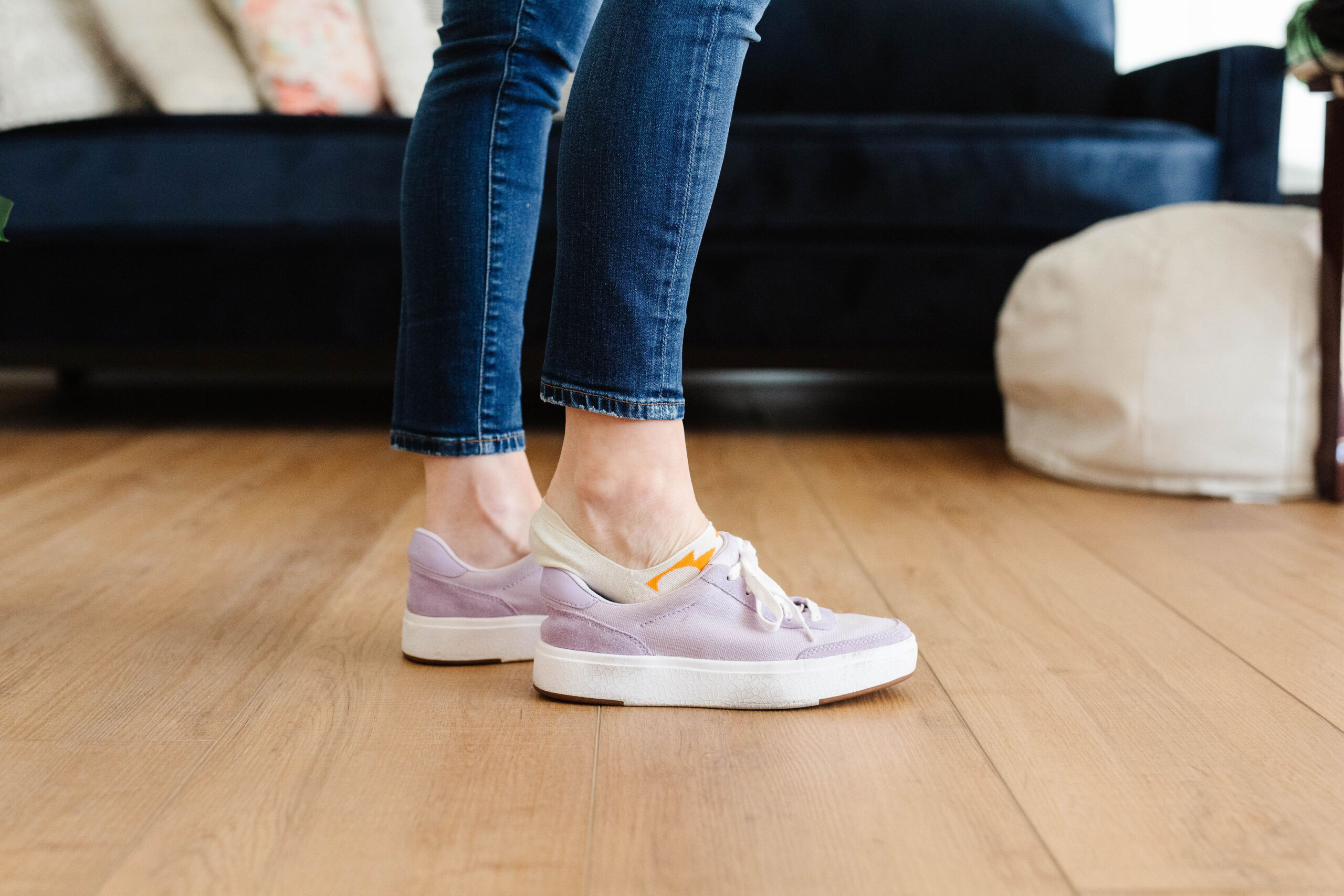 I ordered the Prague style in Lavender and I've loved them all summer and fall.
The baseline for any pair of shoes is if they're actually comfortable. It doesn't matter how cute or easy to get on and off they are if they hurt my feet.
And the Kizik shoes were comfortable straight out of the box. I put them on and then went to run several hours of errands and I kept waiting for them to start feeling uncomfortable or rub somewhere and. . . they never did.
Since then, I've worn them on multi-mile walks and had zero issues with them. They truly are such great shoes.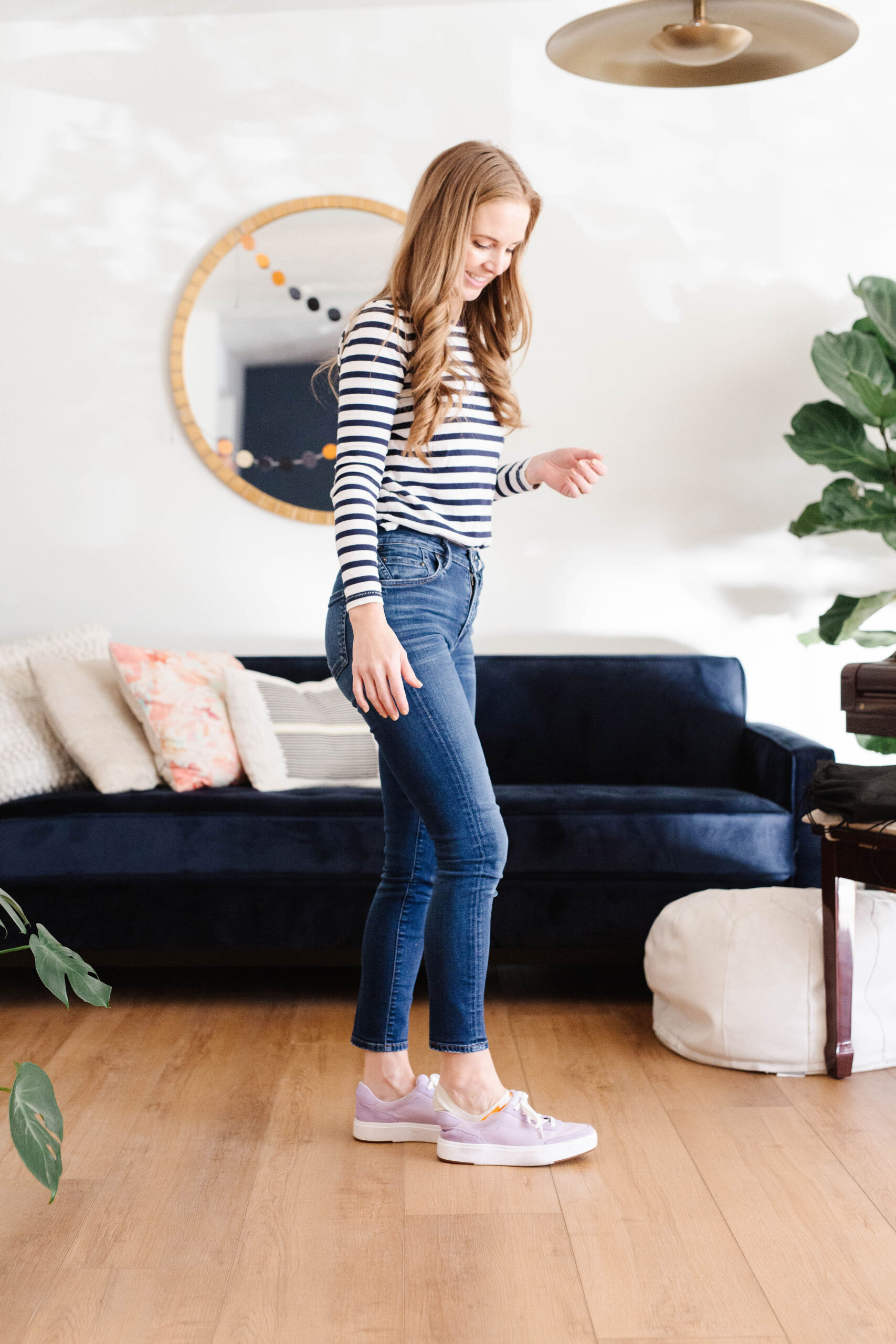 Plus, most of my wardrobe is very neutral so picking a fun color like lavender has made them a fun addition to nearly any outfit.
I'm fully bought in – they deserve their spot in my closet!
(In fact, I ordered a pair for each of the girls for Christmas gifts!).
The #1 question I've gotten every time I talk about Kizik shoes is how they compare to my beloved Eccos (which I also wrote an entire gushy post about earlier this year).
For me, it feels a little like choosing a favorite child – I love them both and they're both a little different.
I think the Eccos might be slightly more comfortable, but the Eccos sometimes start to feel a little tight on the top of my foot if I'm sitting down, whereas the Kiziks don't do that for me.
The Kiziks are a little less expensive ($129, plus you can use my affiliate code JANSSEN for 10% off), while the Eccos are $160 and rarely go on sale in the white color.
The Kiziks are also so convenient because they're a hands-free shoe and so I can pop them on and off without tying or untying them or having to bend over. When you're holding a baby, carrying a stack of books or trying to find your keys or phone, it is wildly convenient to just step into them.
And frankly, I think the Kiziks are a little better looking than the Eccos.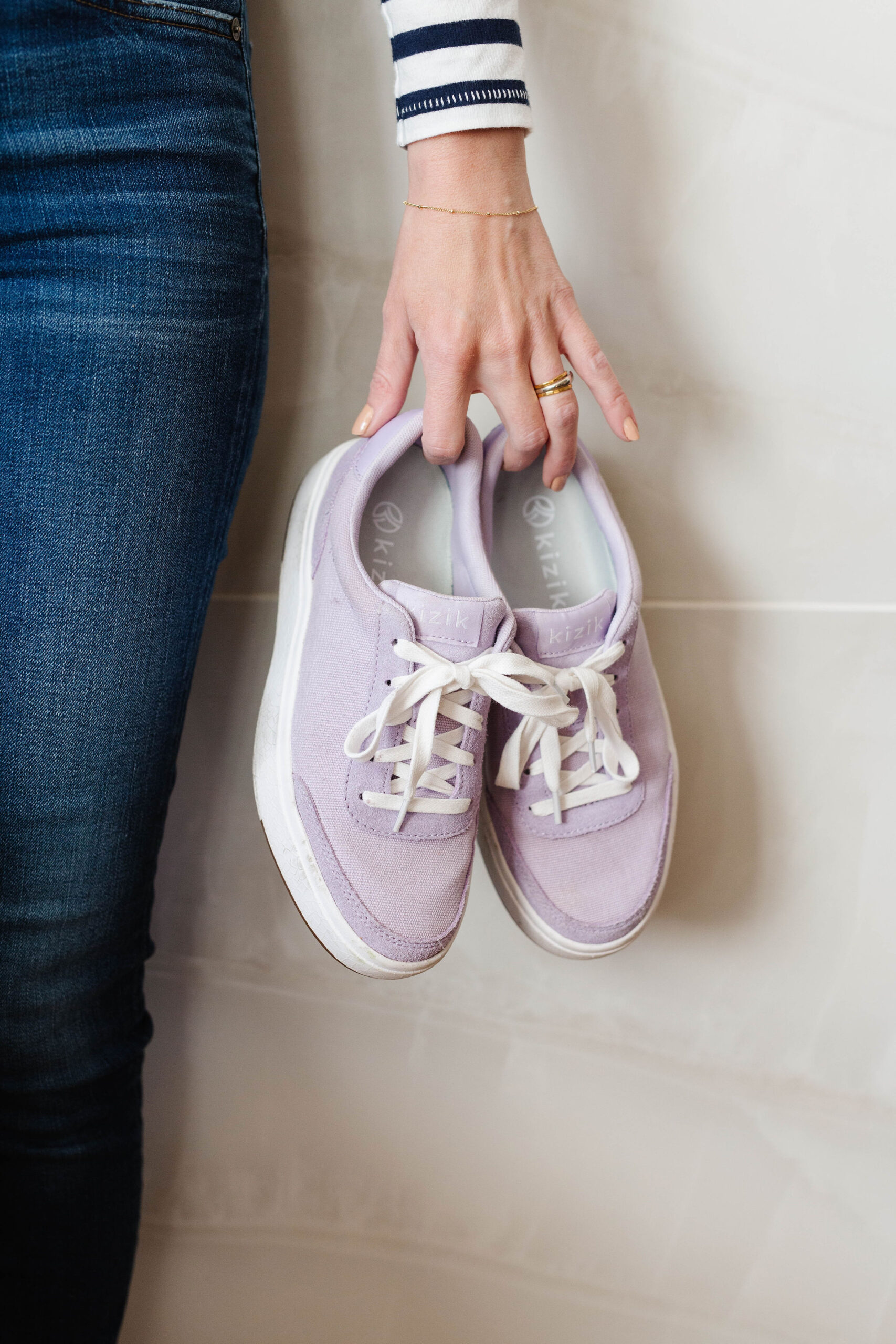 I wear both of them all the time and love them both, but it's possible that if I HAD to pick one, I'd probably choose the Kiziks (but, truly, I don't want to pick. I love them both!).
Have you tried Kizik shoes? I'd love to hear what you think of them!
if you liked this kizik shoes review, you might also like these other posts:
Photos by Heather Mildenstein