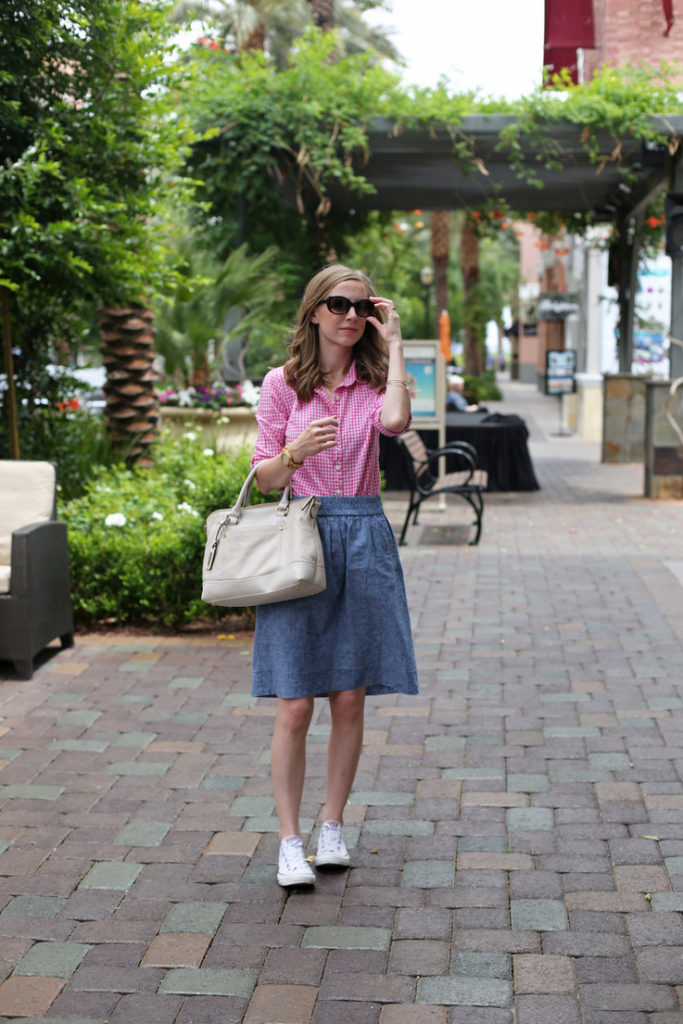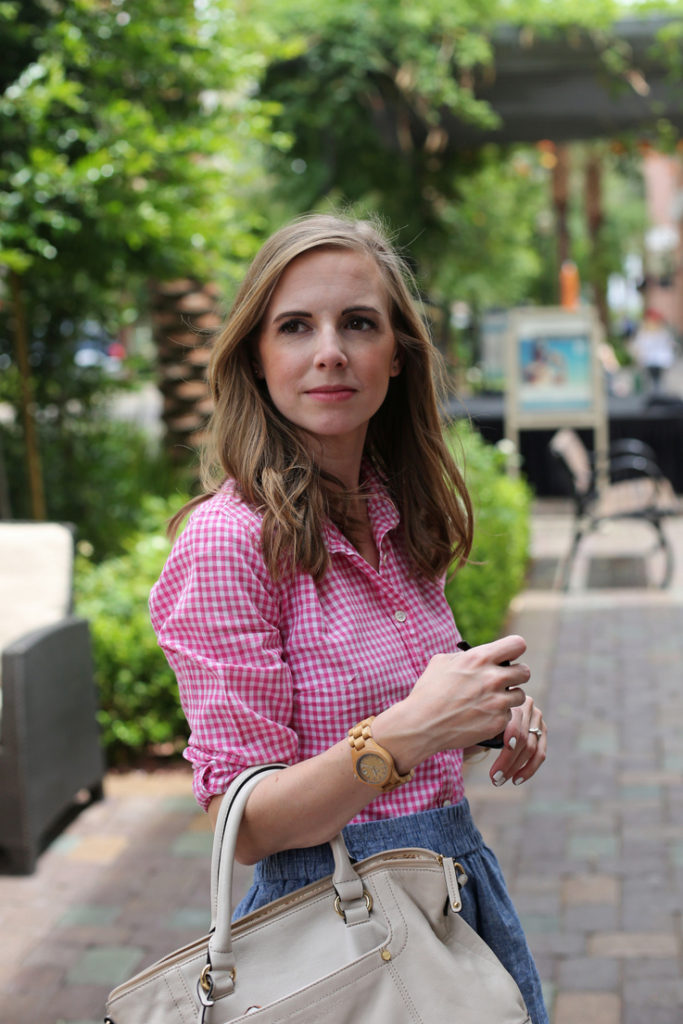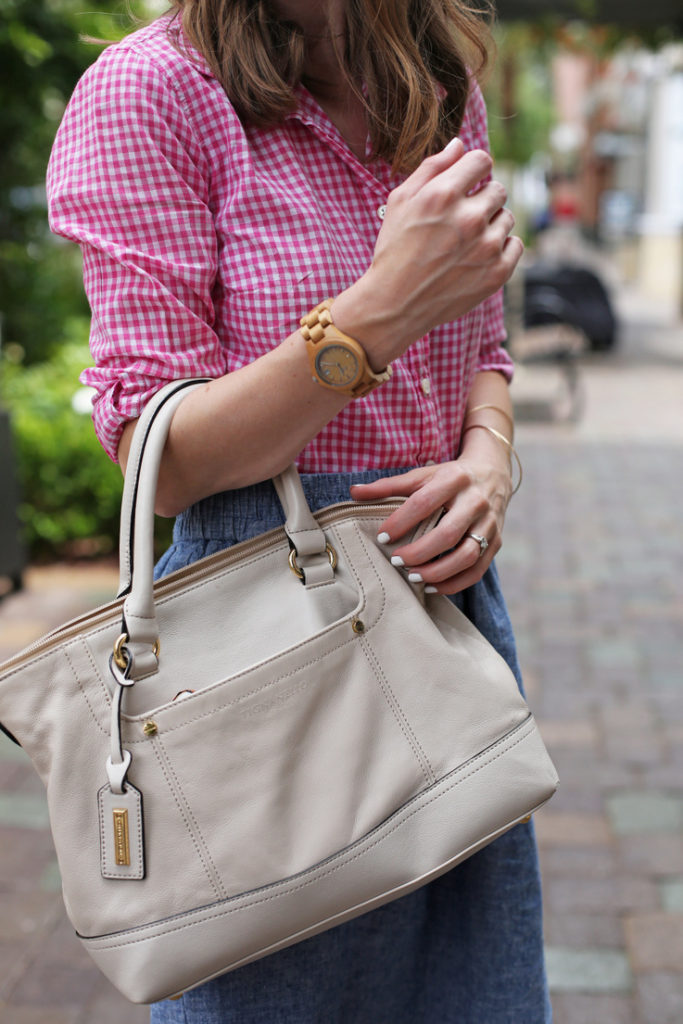 One summer, when I was probably 10 or 11, my mom went on a major sewing kick and made us a TON of skorts.
I particularly remember a matching set she made for all of us (plus our cousins) that were navy blue with a large red and white star pattern.
We were basically the height of fashion.
Doing this post, where we all wore the same skirt, reminded me of that summer, although this time we went a little more sophisticated with this fun chambray skirt that looks good on everyone.
Although maybe we can convince my mom to make us three matching pairs of skorts for next month's edition of Raiding My Sister's Closet . . . I mean, if overalls made a comeback, why not skorts?