After a couple of weeks off of book deals for the holidays, it feels good to be back!
I'm especially happy to see that the January book for Everyday Reading Book Club is on sale for less than $2!

Beginning of January Book Deals
Happier Hour by Cassie Holmes – ebook
This is the January book for the 2023 Everyday Reading Book Club, and if you haven't snagged it yet, now is the time! I read this one just a few months ago and couldn't stop talking about it. This one has so many good practical tips for making your life happier, no matter what your current life looks like. 

The Star That Always Stays by Anna Rose Johnson – ebook
I'm planning on reading this to my girls this year and I was so happy to see it on super sale! It follows Norvia who loves her Ojibwe heritage but when her family moves to the city in 1914, her mother wants her to pretend she's not Native, including to her new stepfather and stepbrother. And as if that isn't enough, a world on the verge of world war gives her plenty of other things to worry about.
The School for Whatnots by Margaret Peterson Haddix – ebook
I've enjoyed pretty much every Margaret Peterson Haddix book I've read (she has written approximately a million) and both of my older girls have read quite a few of her books, but I don't think either of them have read this one, which is a stand alone. This might just be on my read aloud list for my girls for the new year.

No Visible Bruises by Rachel Louise Snyder – ebook
This has been on my TBR (to be read) list for a few years now. This gripping narrative nonfiction tackles the subject of domestic abuse from all angles. I've seen this recommended so many times and I have a feeling it will be extremely eye opening, if a tough read.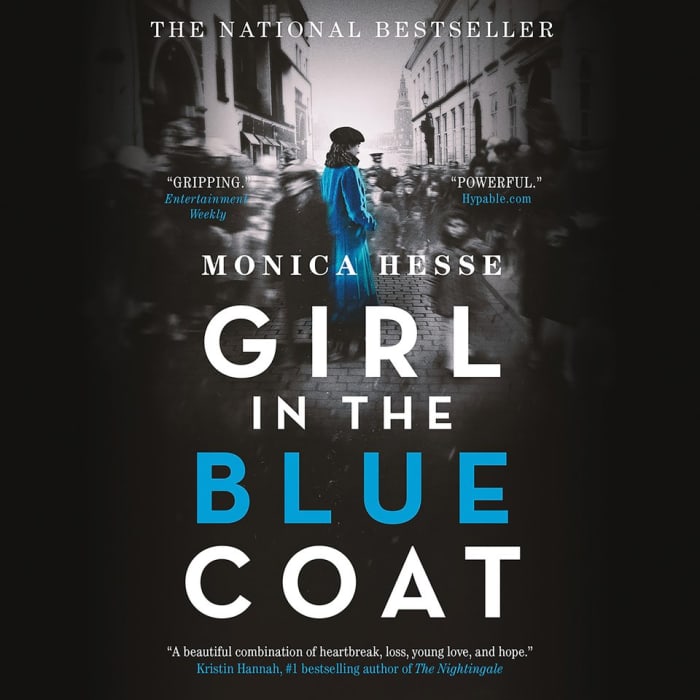 Girl in the Blue Coat by Monica Hesse – audiobook
A WWII book, but this one is a YA novel and SO GOOD. It takes place in Amsterdam and it was phenomenal. It was just such an exhilarating read from the first page to the last. Quick, intense, and well-written, I need more books like this in my life (Full review here).

Nothing to See Here by Kevin Wilson – audiobook
I've been meaning to read this for AGES so I was delighted to see it show up on super sale. If you haven't grabbed a copy, now is the time! 

The Enchanted Hour by Meghan Cox Gurdon – audiobook
This feels like a more academic version of The Read-Aloud Family, with so much research behind why it matters so much to read to your children. I am IN LOVE with this book and can't stop recommending it.