These past few months have not been the most reading-heavy of my life.
Between the launch of London Littles, school, a baby, and just the regular day-to-day of laundry, carpool, gymnastics, and meals, it feels harder to squeeze in much reading time right now.
Thank goodness for audiobooks, basically.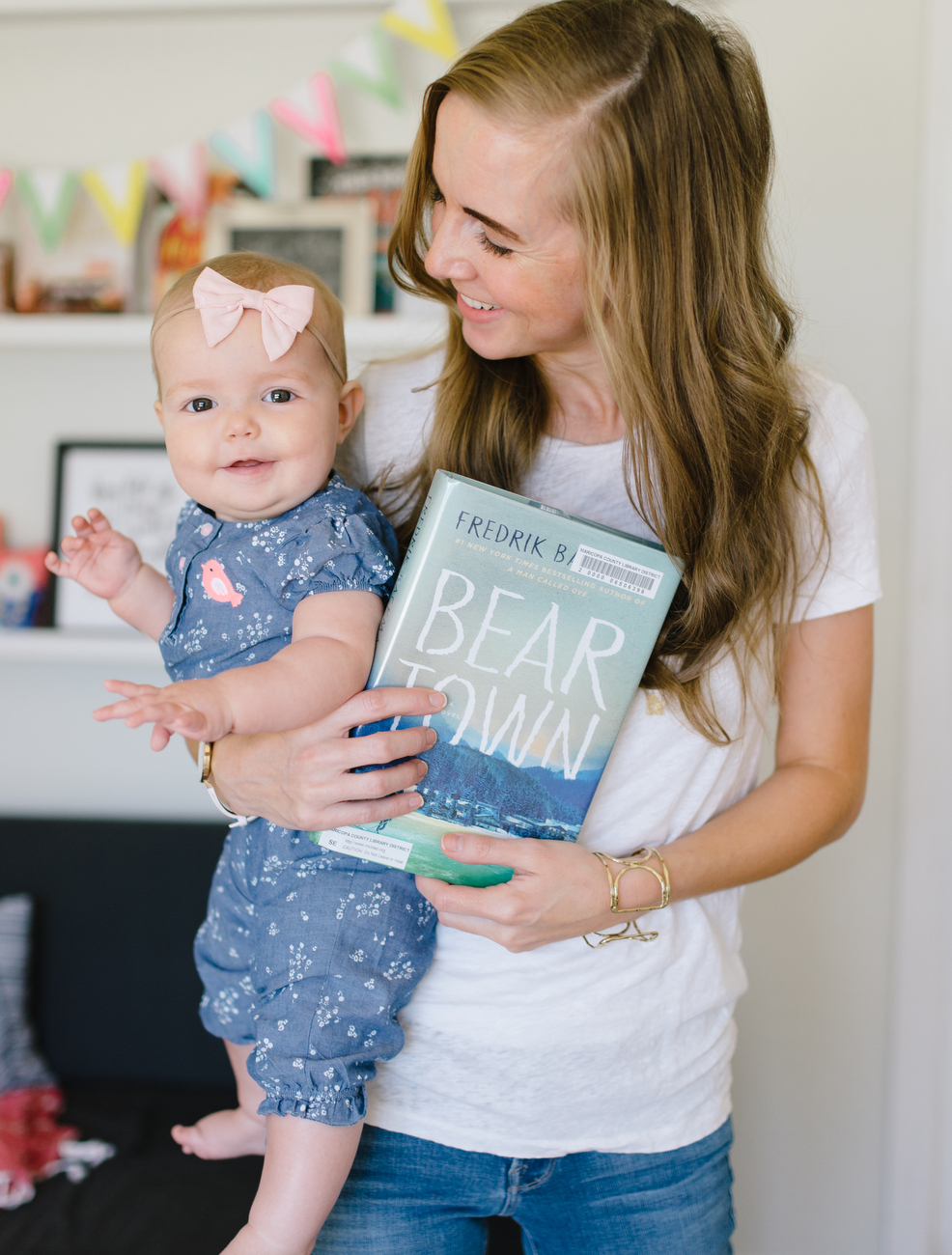 Here's what I'm in the middle of at the moment:
Half Magic by Edgar Eager. Ella and I just finished up Redwall (which took us about six months – we kept reading other books in between) and this is our new bedtime read. I actually read it to her when she was in kindergarten, but she asked me to read it to her again, and it's one of my all-time favorites, so I happily agreed. Plus, this time Ani is pretty interested this time around too.
Genuine Fraud by E. Lockhart. I'm slowly making my way through this as I nurse the baby and it's pretty fun. I've heard mixed reviews, and I did NOT like We Were Liars and I LOVED The Disreputable History of Frankie Landau-Banks, so I'm curious to see how I like this one.
Before We Were Yours by Lisa Wingate. I'm listening to this one, but through Libby (Overdrive's new app) and somehow it's glitching and keeps skipping to the next chapter, which is making me fairly insane. I just need to get a paper version and finish it up. But it's pretty gripping (it kind of reminds me of Orphan Train, which I loved).
Uncommon Type: Some Stories by Tom Hanks. I looked at the hold lines for the library's audiobook (I knew I wanted to listen to this one because Tom Hanks narrates it) and it was a six month wait. So I used my Audible credit this month to get it instantly. I'm only on the second story, but it's quite entertaining so far.
Reading People: How Seeing the World Through the Lens of Personality Changes Everything by Anne Bogel. I've had a copy of this since it came out and I flew through the first couple of chapters and then it got lost in my stack of books on my desk and I just found it again and am anxious to finish it up!
And. . . . I will be reading Beartown again when it comes back up on my library holds. I read the first chapter and then it was due back and the hold lines? Insane.
And if you'd like a printable copy of this list that you can take to your library or screenshot on your phone for easy access, just pop in your email address below and it'll come right to your inbox!
What are you reading right now?