Every time Kindle readers go on sale, my messages fill up with people asking about the differences between a Kindle and a Kindle Paperwhite.
Consider this your roadmap to all the differences between the Kindle and Kindle Paperwhite so you make the best decision for you.
The good news is that you can't go wrong with either – they're both excellent ereaders and you'll most likely be delighted with whichever one you choose. It's really a question of budget (the Kindle Paperwhite is generally about $40 more expensive than the basic Kindle) and what features matter to you.
I personally have a basic Kindle and it's been terrific. I've been super happy with it and have no desire to upgrade when the basic Kindle does the job so well, but plenty of people SWEAR by their Paperwhite and can't imagine downgrading to a basic Kindle.
Another thing to know is that the basic Kindle and the kids basic Kindle are the same device (literally, there is no hardware difference whatsoever – the only difference is how Amazon packages them. The kids Kindle comes with a case and a 2 year warranty and a year of Amazon Kids+. You can buy either one and use it as a kids Kindle or an adult Kindle, depending on how you sign in). The same goes for the Kids Paperwhite Kindle and the adult Paperwhite Kindle – identical products. So based on the current pricing, you can decide whether you'd rather choose an adult version or a kids version because you'll end up with the same product either way.
One last thing to note – the features of the Kindle and the Kindle Paperwhite have changed over the years as new generations come out. So some people will say "Oh, a Paperwhite is so much better because it has a built-in light" but actually now EVERY Kindle model has a built-in light. Similarly, you used to have to upgrade to a Paperwhite in order to have dark mode on your Kindle (which is where the screen is dark and the text is white), but now it's standard on all Kindles. So don't necessarily take the word of someone who has a five year old Paperwhite and swears you have to go Paperwhite to have those features.
With all that said, here are the major differences between the Basic Kindle vs Kindle Paperwhite: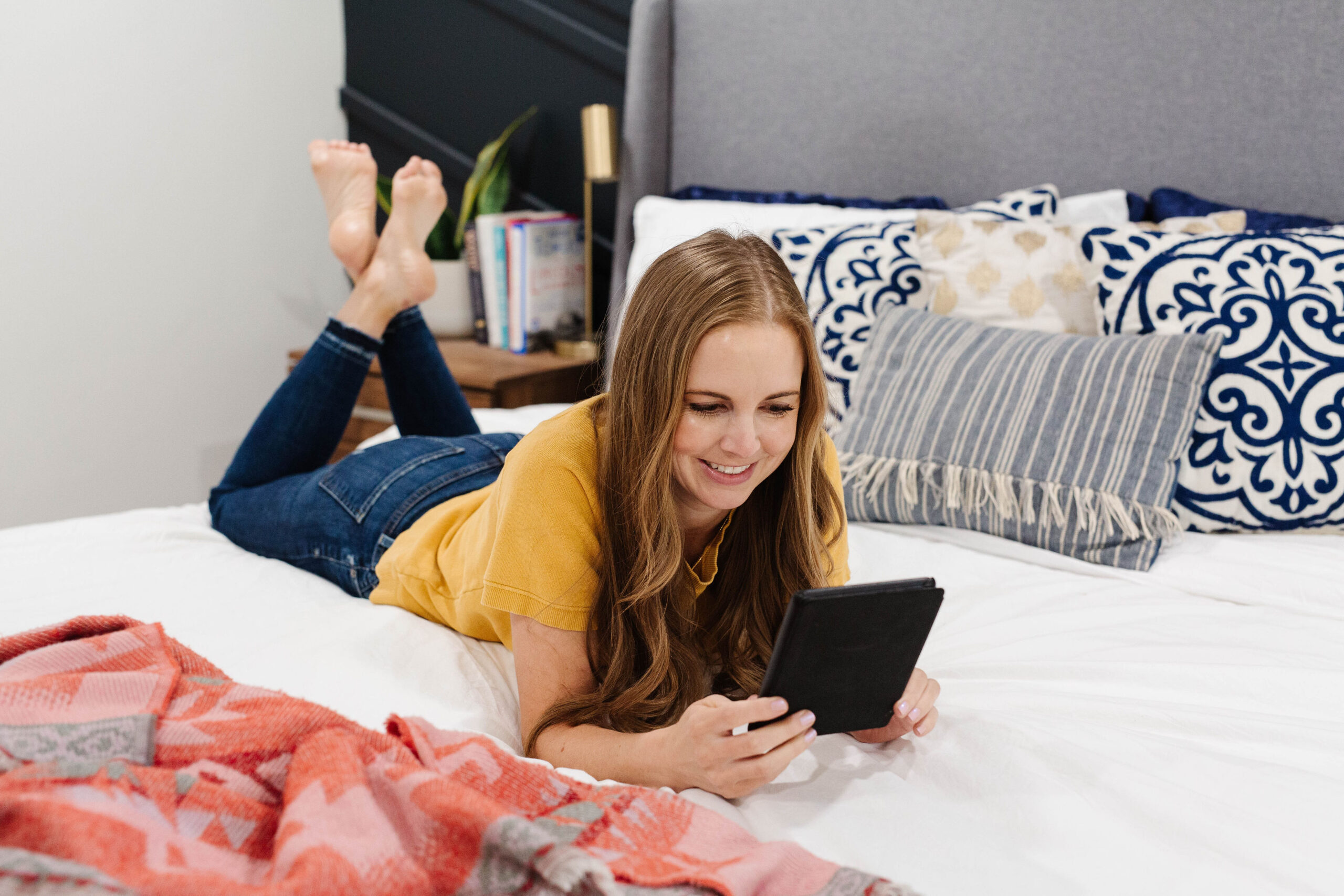 Everything you should know about a Basic Kindle vs Kindle Paperwhite
And if it's helpful for you to see the things that are the same on the Kindle vs the Kindle Paperwhite:
Both Kindles have glare-free screens. Reading on a Kindle is not at all like reading on a phone where you have an LCD screen with mega glare in the sunlight. On any Kindle reader, you can read outdoors in full sunshine with zero issues.
Both Kindles have built-in lights. This didn't use to be the case – my first basic Kindle did NOT have a built-in light and it was a huge upgrade when they added that functionality to every Kindle.
Both Kindles can play Audible audiobooks. In both cases, you'll need bluetooth headphones and ONLY Audible audiobooks will work on a Kindle reader (no Libby, Hoopla, Libro.FM, etc audiobooks).
Both Kindles have a 300 dpi resolution. In previous generations, the basic Kindle's display was not as a good (about half as good) but now they're consistent across the board, including up through the high-end Oasis reader.
Any other questions about the differences (or similarities) between a basic Kindle vs Kindle Paperwhite? Let me know in the comments and I'm happy to help!
if you liked this post about kindle vs kindle paperwhite, you might also like these other posts: