It is absolutely WILD to me that Ella is an 8th grader now – I remember when people with a child over the age of ONE felt old to me and now we are so far past that stage it's almost laughable.
The good news is that Ella is such a delight and just keeps getting more fun and I love seeing the books that she really loves and that spark her interest.
Here are five books she's loved recently!

8th grade books Ella Loved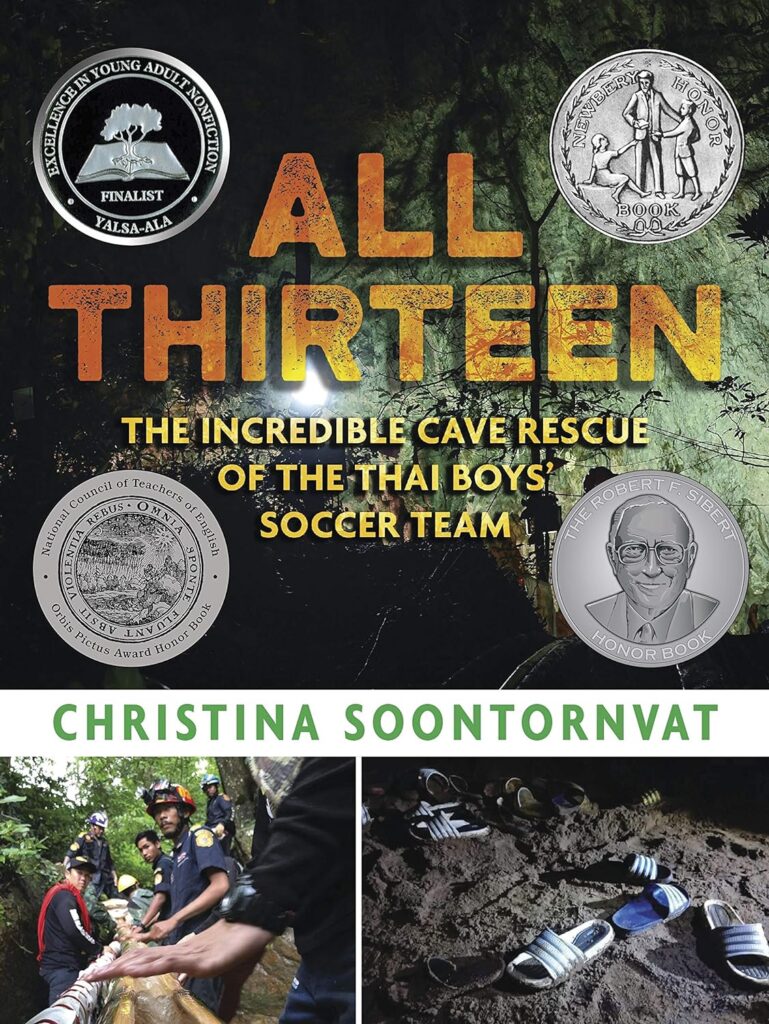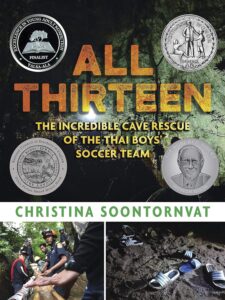 All Thirteen: The Incredible Cave Rescue of the Thai Boys' Soccer Team by Christina SoontornvatI
I picked it up when it won the Newbery Honor and then was BLOWN AWAY by it. I had only the vaguest recollections of the news stories around the boys' soccer team in Thailand that got stuck in a cave during the rainy season, but I knew basically nothing beyond that. This book made the whole thing come vividly to life for me and even though I knew the ending, I was on the edge of my seat the whole time. And seeing the efforts made to get them out makes it even more incredible that they actually succeeded. (Full review here)

What Ella has to say: My mom read this book a while ago and had told me a little about it, but I wanted to read it myself. I finally got it on my Kindle and read it in about two days. It's super interesting and definitely quite suspenseful and I loved it. This is such a good book, absolutely one of my very favorite non-fictions.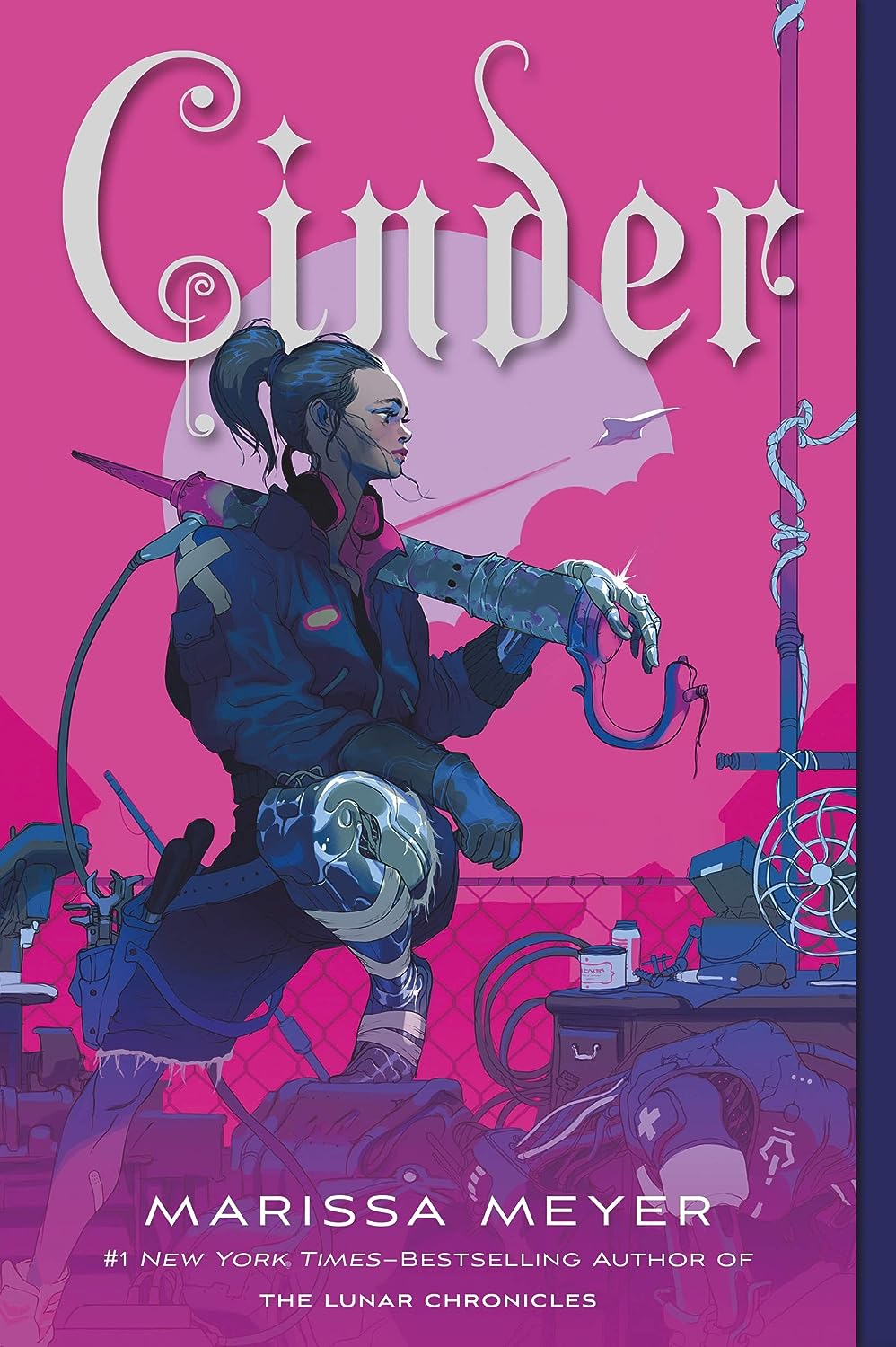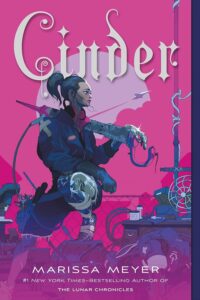 Cinder by Marissa Meyer
This was the August book for Everyday Reading Book Club this year and it was so delightful. YA fantasy novels aren't my normal cup of tea, but I loved it and I knew Ella would really love this fractured fairy tale version of Cinderella. 
What Ella has to say: I read this when my mom was doing it for her book club a few months ago. I love a good fractured fairy tale, and this did not disappoint. I have since read the other three Lunar Chronicles as well and they are amazing. Note: I would definitely say these are young adults and probably not for younger readers.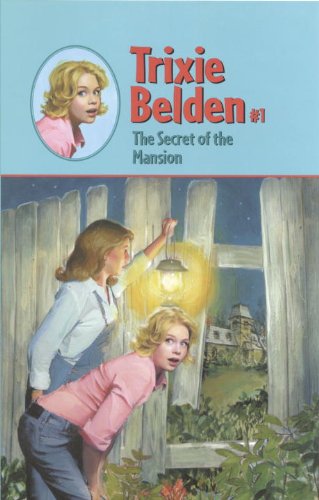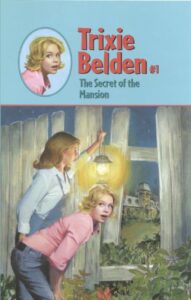 Trixie Belden by Julie Campbell
This is an old classic mystery book series – think Nancy Drew. Trixie is a young teen, who with the help of her new friend solve mysteries that have even baffled authorities. The series has 8 books and are just so fun!
What Ella has to say: I read Trixie Belden a long time ago and I realized I never put it on my Ella Enjoyed. These are along the lines of Nancy Drew or the Hardy Boys, (teenage detective solving mysteries in their home town.) I have read the whole series a bunch of times because it's just so good!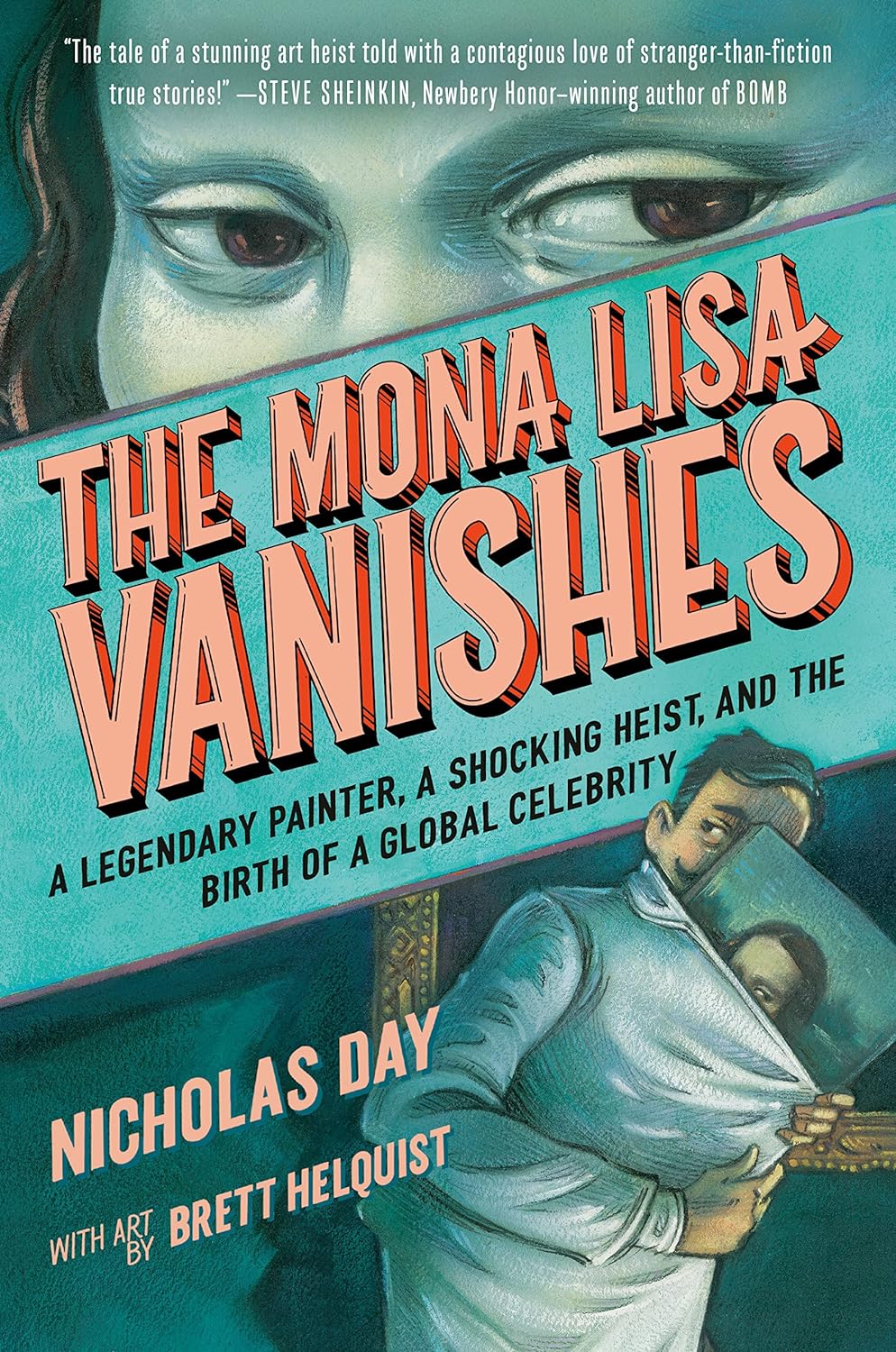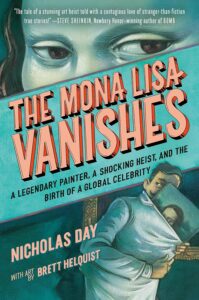 The Mona Lisa Vanishes by Nicholas Day
This was such a fun book to listen to before our family trip to Paris and really made the Louvre more fun (not only does it talk about the theft of the Mona Lisa but also about the painting of it, Leonardo da Vinci, and other famous artists).

What Ella has to say: We started listening to this in the car, and I enjoyed it so much that I went ahead and listened to the rest on my own. I love a good mystery and non-fiction mystery is sometimes even better. It was super cool to learn about the Mona Lisa before we went to Paris and saw it, and I found the whole story super interesting.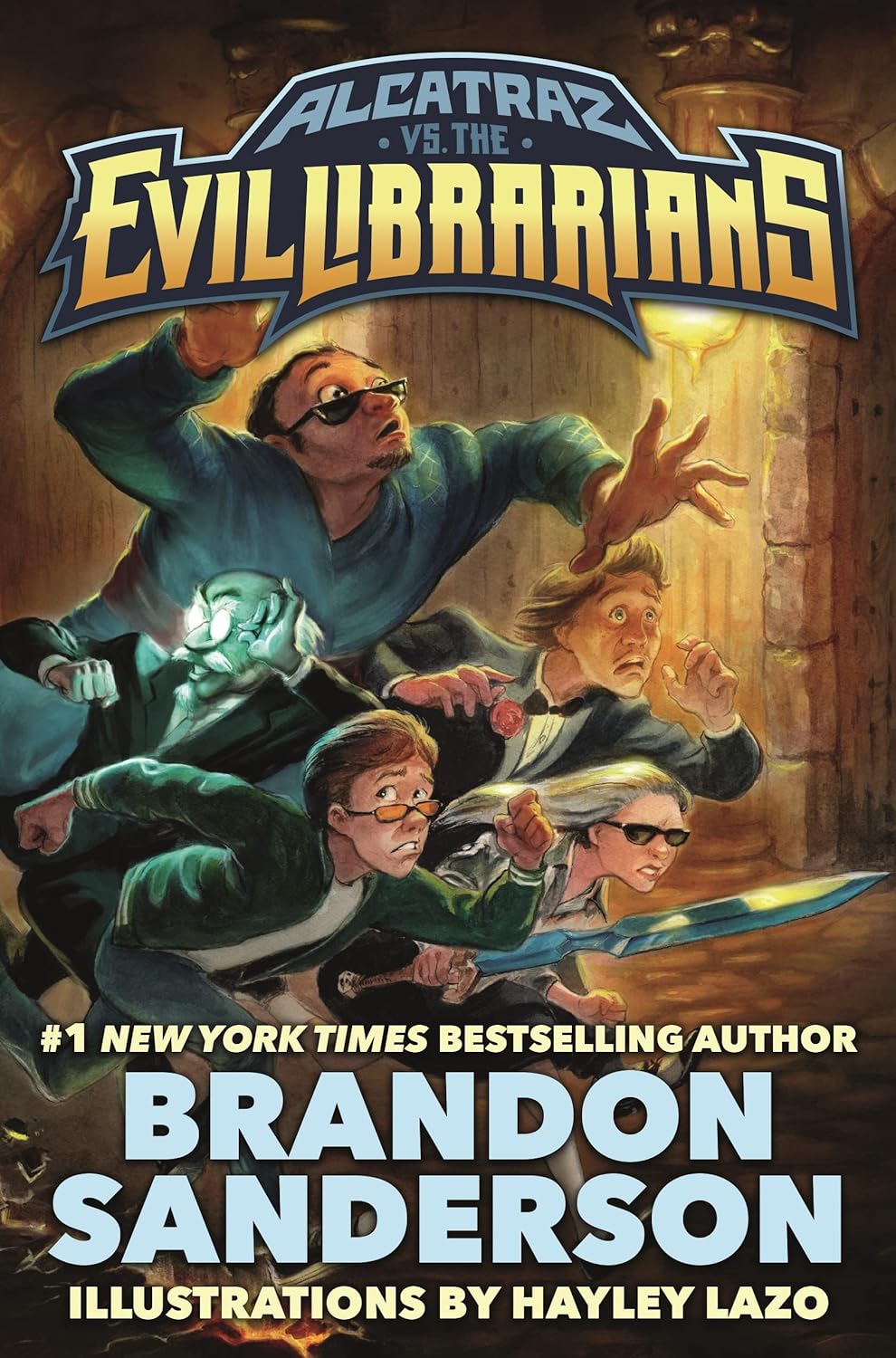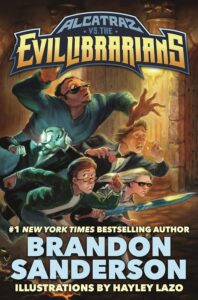 Alcatraz Vs. The Evil Librarians by Brandon Sanderson
Brandon Sanderson is one of Bart's favorite authors and even though I'm not a huge fantasy reader, I knew it wouldn't be long before Ella jumped on this series about a foster child who is helping save the world from evil librarians. 
What Ella has to say: This is one of those books I've been meaning to read forever. I finally got around to it, and it was SO good. The only other Brandon Sanderson books I've read are the Reckoners series, and this was just as fun! This book is super funny and it keeps you on your toes, I would definitely recommend.
And if you'd like a printable copy of this 8th grade book list that you can take to your library or screenshot on your phone for easy access, just pop in your email address below and it'll come right to your inbox!
if you liked this post about 8th grade books, you might also like these other posts: