I've mentioned on Instagram that this summer, Ella started a little business called Dough at Your Doorstep.
I've gotten a lot of questions about how it all works, so I'm sharing all the details about her frozen cookie dough business here. If you have a little entrepreneur in your house, it might be a fun project for them too!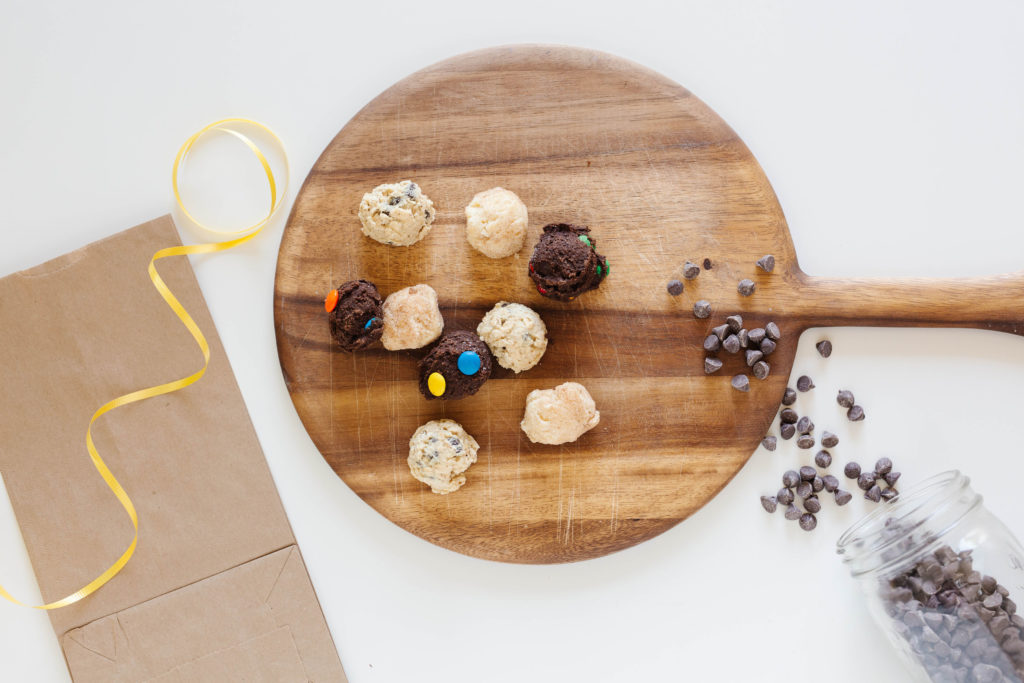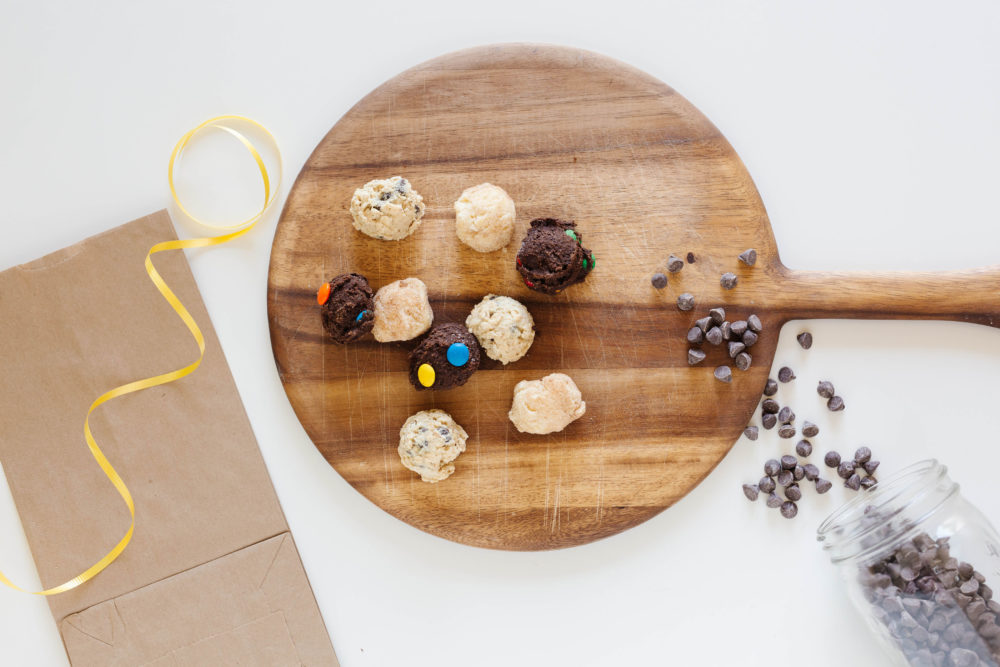 All About Ella's Frozen Cookie Dough Business
Last summer, she and the other girls did a little cookie stand on the street corner, which was a surprisingly big money maker, and this year she was looking for something she could do on her own.
She came up with the name Dough at Your Doorstep, worked with Bart to design a digital flyer and Google Form to collect orders and then sent an email out to every person she could think of.
Here's what the email said:
One of my favorite things is to make a batch of cookies. Even better is to have frozen cookie dough ready for emergencies.

2020 has been a crazy year and I'd like to sweeten it a bit by making sure you, your family, and your friends are always prepared for cookie dough emergencies!

Dough At Your Doorstep does just what it sounds like – it's a delivery service for frozen cookie dough balls, ready to be placed in your oven whenever the need arises.

The attached flyer has a menu of offerings, and when you're ready to order, just click on this link: Cookie Dough Sign Up and before you know it, I'll be at your doorstep with a humble offering of happiness.

Looking forward to sweetening your days and nights!
Did I die a little over that email? Yes, I certainly did (Bart helped her write it).
Here's what the attached flier looks like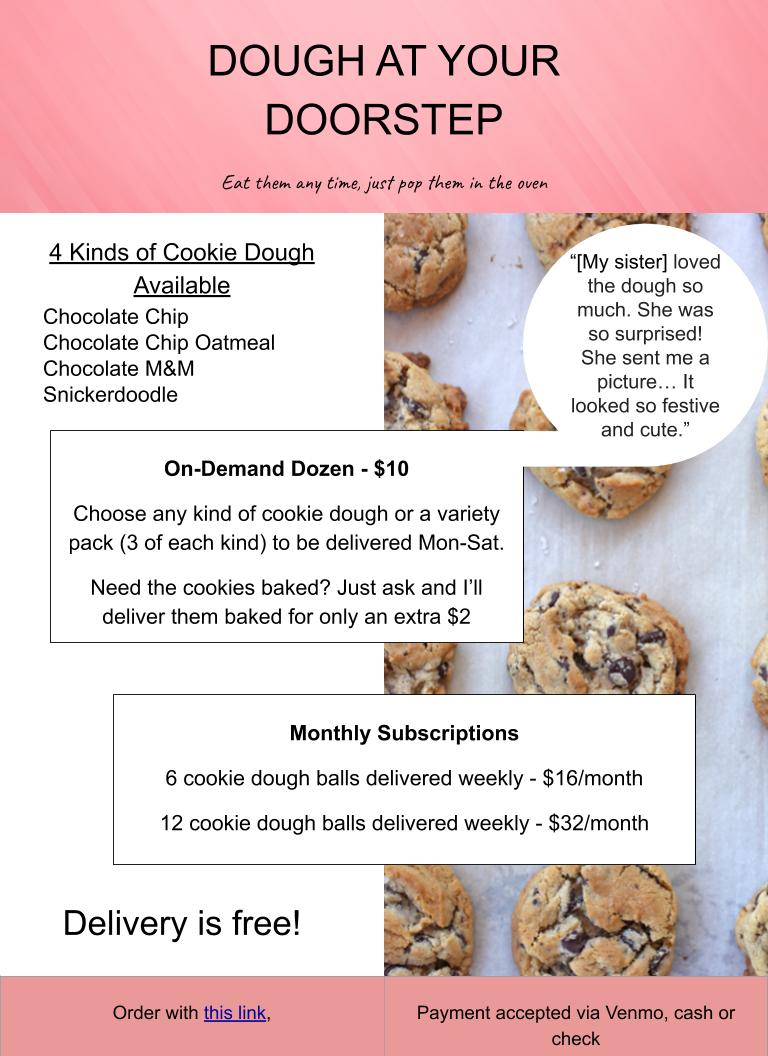 She currently offers four kinds of cookies:
She offers an on-demand dozen for $10 or weekly deliveries of either a half dozen balls of frozen cookie dough ($16 a month) or a dozen balls of frozen cookie dough ($32 per month).
And she has big plans to offer one seasonal flavor each month through the end of the year.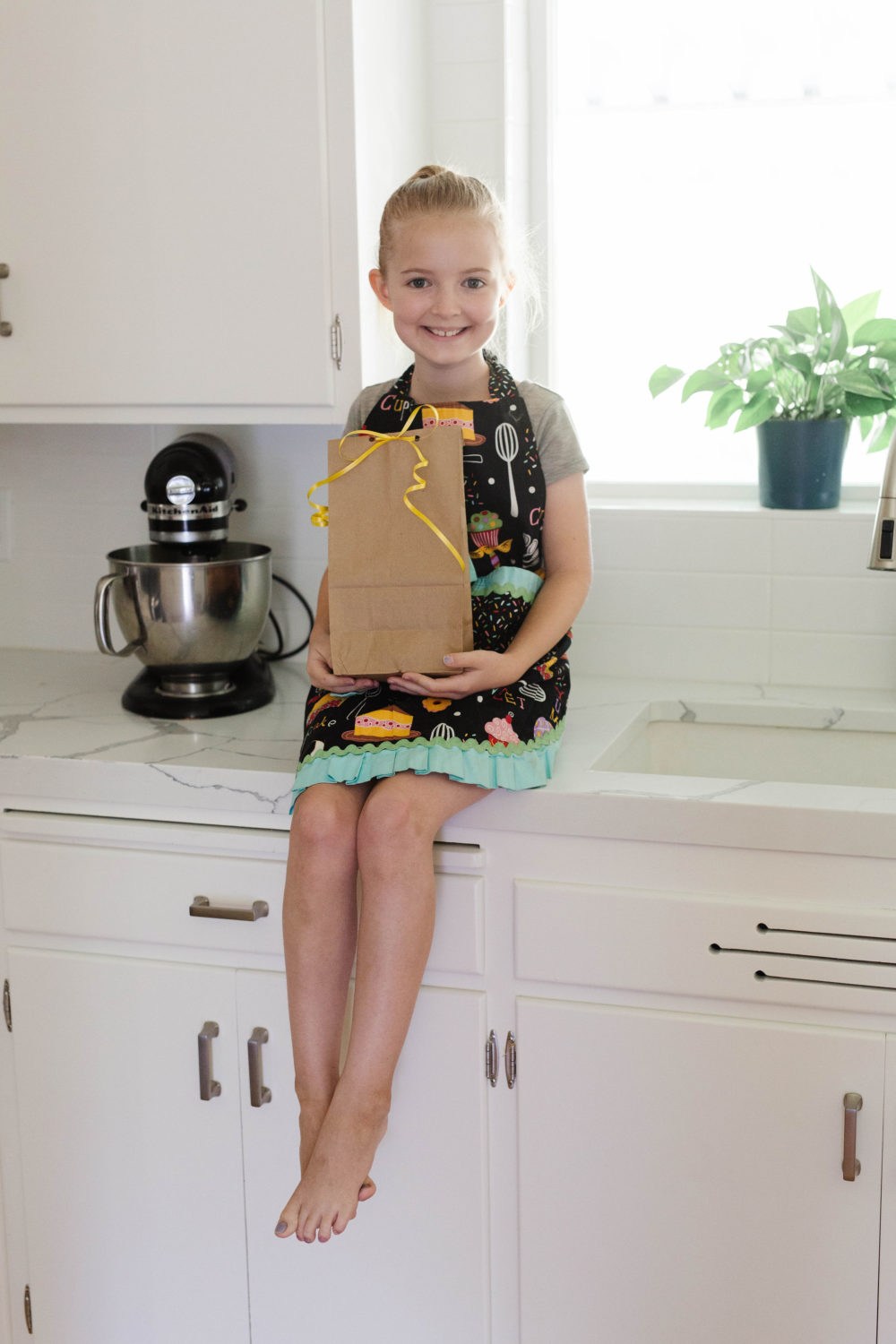 Her very favorites have been orders placed from out-of-towners to be delivered on birthdays to friends and family living in the Provo area.
She's hopeful that as the universities here open up, she'll get more orders to deliver to college students living away from home. It's such a fun surprise to show up at your door.
Ella paid for all her ingredients up front and I set aside a cupboard in our kitchen for her to store all of them. About once a week she makes new batches of cookie dough, scoops them into balls and flash freezes them.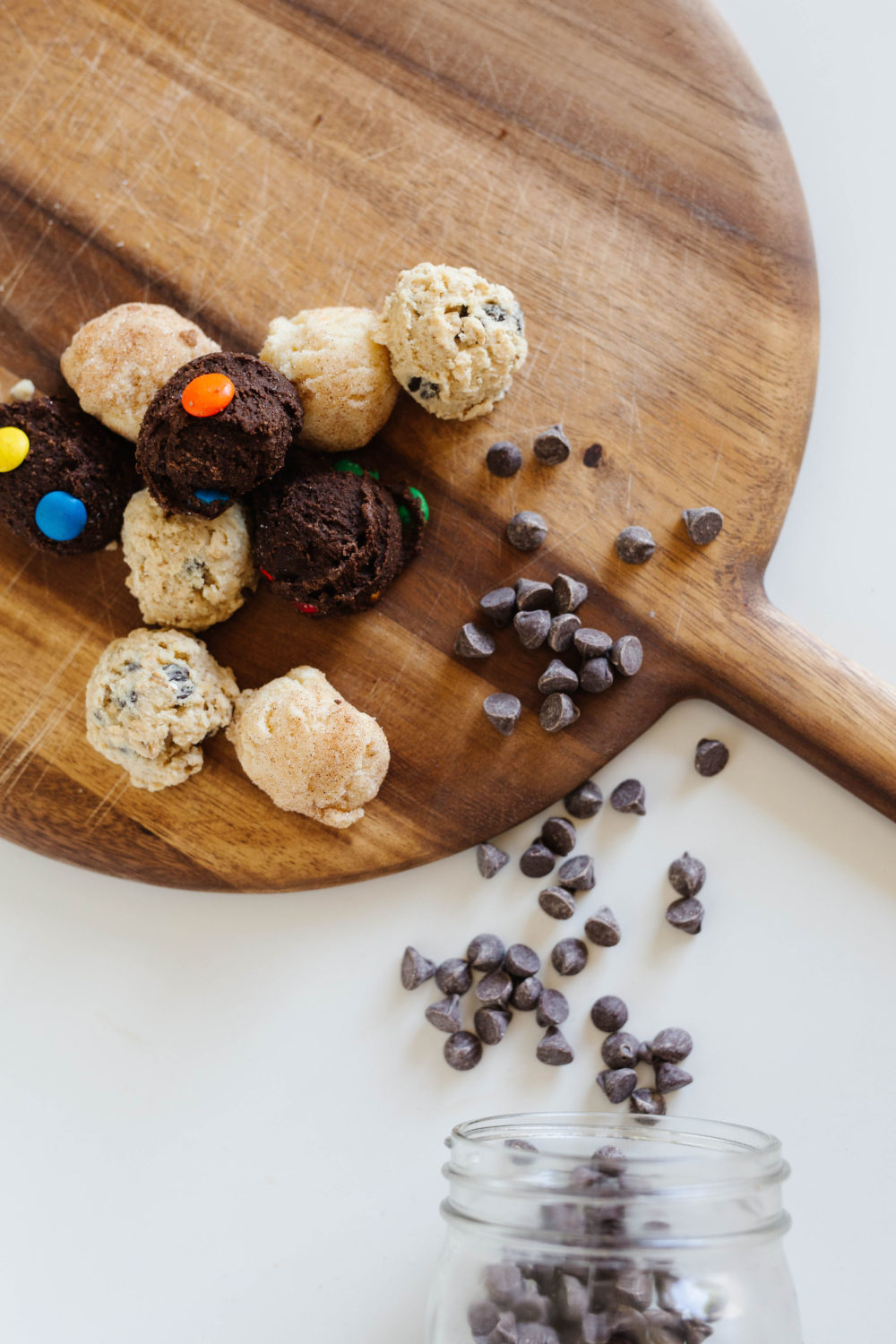 We have a chest freezer in our basement and she stores bags of all the different kinds of frozen cookie dough in there.
When an order comes through or when it's delivery day for her subscription, she packs the frozen cookie dough balls into a ziplock bag, puts it in a brown lunch sack and ties it with a ribbon with the baking directions written at the bottom edge of the bag.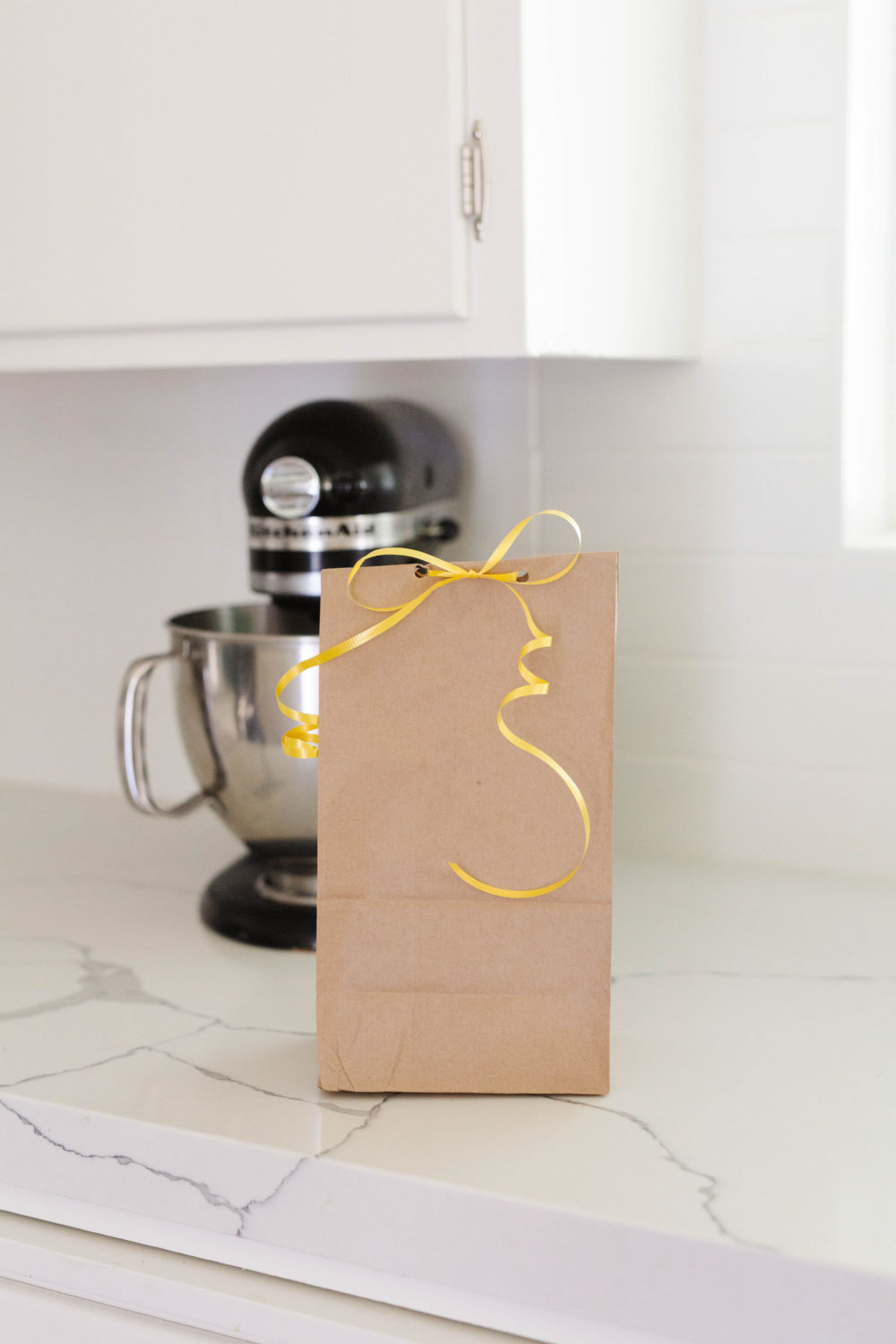 Is frozen cookie dough the most lucrative business of all time? No, but it's been a very fun project for her this summer and I've loved watching her develop so many skills, from figuring out pricing to marketing to the responsibility of fulfilling weekly subscription orders.
(By the way, I've gotten a bunch of messages asking what she's saving up for and the answer is nothing. She is by nature not a spender at all (she definitely inherited this from me) and she has saved basically every dime she's ever made).
Any other question about Dough at Your Doorstep? Happy to answer!
If you liked this post about Ella's frozen cookie dough business, you might like these posts too:
Photos by Heather Mildenstein