I LOVE fall.
I mean, summer reading is glorious, but it can't touch the coziness of fall.
And right now, I'm enjoying so many great books!
Here's what I'm currently reading: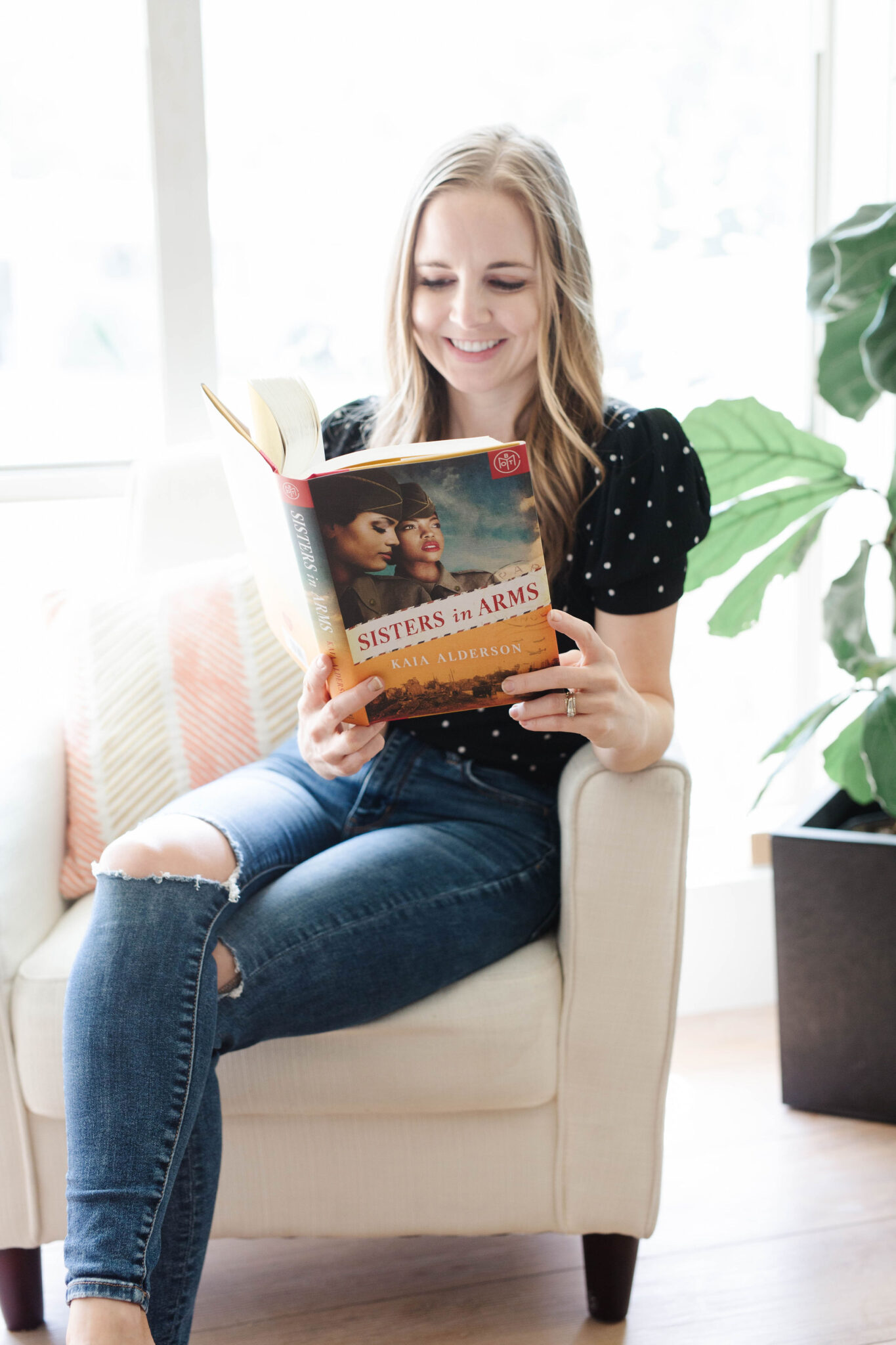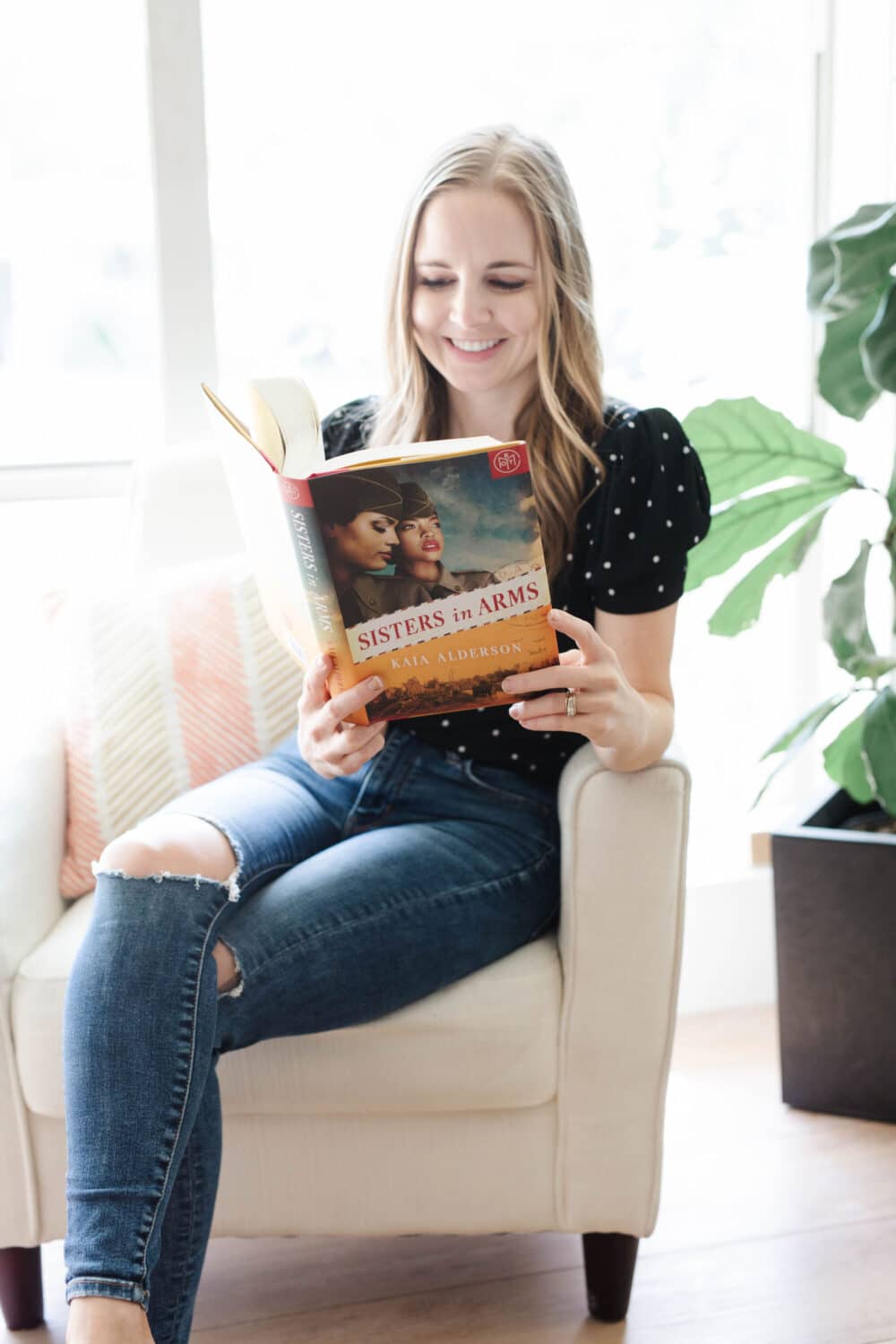 5 Books I'm Currently Reading
Sisters in Arms by Kaia Alderson
This is my current bedside table book – I picked it as my Book of the Month Club book this summer and am finally getting around to it and I'm VERY into it so far. It's based on the true story of the 6888th Postal Battalion which was the only all-Black, female U.S. battalion to be deployed overseas during World War II.
The Day the World Came to Town: 9/11 in Gander, Newfoundland by Jim DeFede
I have meant to read this for several years and the 20 year anniversary of 9/11 seemed like the perfect time to pick up this non-fiction title (it's the book that inspired the musical Come From Away). I'm listening to it on Scribd and the narrator reminds me SO MUCH of Tom Hanks.
The 7 1/2 Deaths of Evelyn Hardcastle by Stuart Turton
This is the October book for the Everyday Reading Book Club, so I'm getting a little jump on it. I've been waiting for this mystery about Aiden Bishop who wakes up in the body of a different guest at Blackheath Manor and must identify who killed Eveyn Hardcastle all year!
It Ain't So Awful, Falafel by Firoozeh Dumas
One of the Everyday Reading Book Club books this year was by Firoozeh Dumas (a memoir called Funny in Farsi) but I'd never read her middle grade novel. We just started this historical fiction novel about an Iranian girl growing up in California in the 1970s during the hostage crisis as a family read aloud and I'm so excited.
Finding Junie Kim by Ellen Oh
This is one of the five titles we're reading for my children's literature book club this month (I never get to all of them, but I'm doing my best) and this one was on Scribd, so I've been listening when I run. It's about Junie Kim, who interviews her grandparents for a school history project and finds out about their experiences during the Korean War. What she learns from them helps her face the growing racism at her school.
What are you reading right now? I'd love to hear!
IF YOU LIKED THIS POST ABOUT WHAT I'M READING, YOU MIGHT LIKE THESE POSTS TOO:
Photo by Danielle Rowe Photography