One fun thing about the holidays for me is adding new traditions.
And Christmas Bells have become one of them for our family.
Several years ago, my mom bought a set of handbells and started bringing them up to Utah with them when they came for Christmas.
My girls were instantly obsessed and they make sure to remind my parents to bring them every year when they come for the holidays.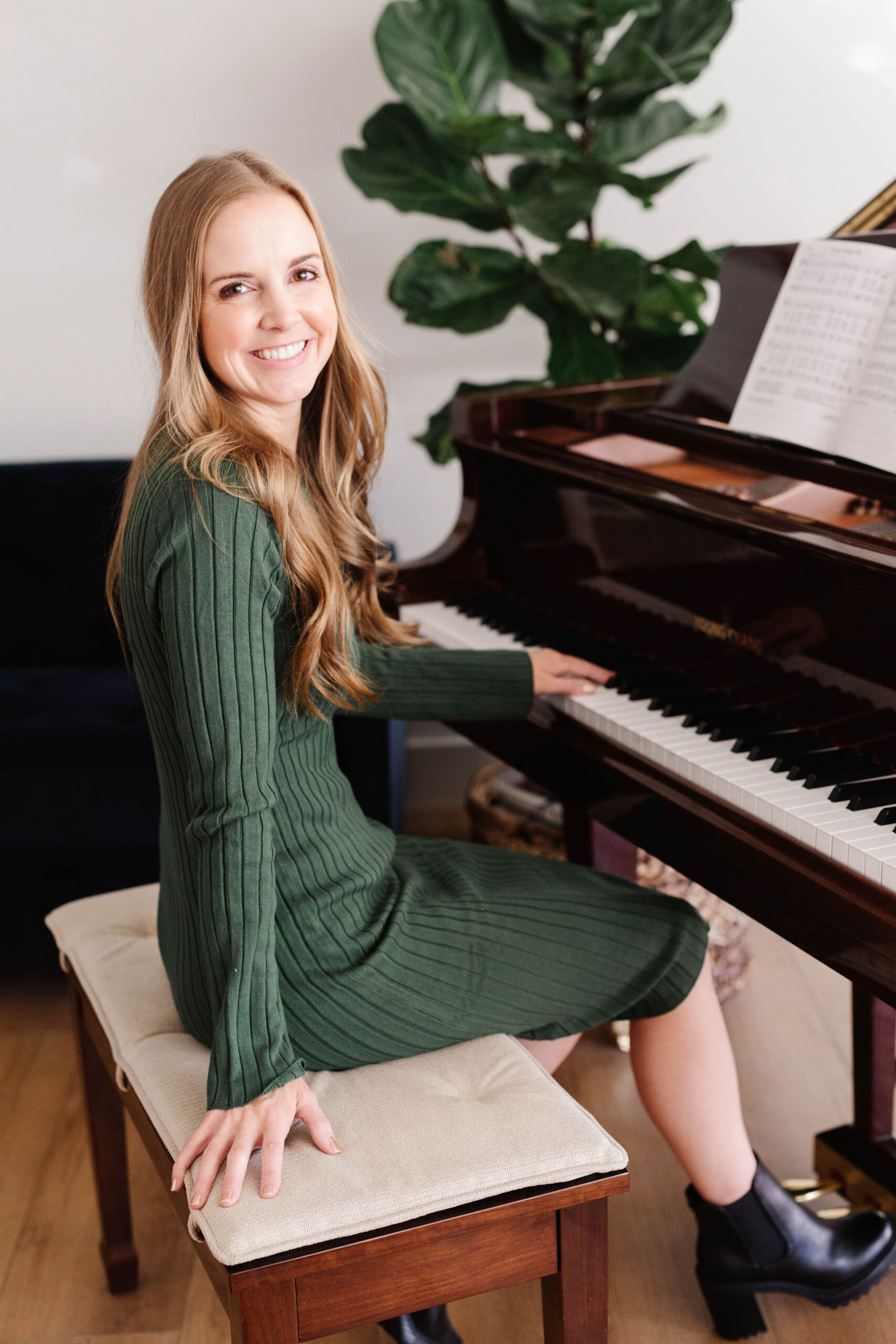 In fact, when I asked the girls over dinner a few weeks ago what their two favorite things about Christmas were and Star named the Christmas Bells right after our Christmas Eve Shepherds Meal (which is EVERYONE'S favorite Christmas tradition).
This year, we bought a set of Merry Bells (we tried them at a Christmas market last year) and they have a terrific DVD or digital play-along video with 30 different Christmas songs that have chords – definitely a step up from single note playing! – and come down the screen like Guitar Hero and you play your bell when it hits the line. You can use the code JANSSEN for 10% off them!
We play the videos on our big television in the basement and everyone sits around on the floor and couches and plays their notes at the right time (the bells colors match up with the colors on the screen).
We usually do each song a few times with the Christmas bells because we get better every time and it's just a simple, delightful end to Christmas Eve.
The best part is that it's fun for the adults AND the children – Tally was able to do it pretty well at a little younger than five years old.
Here's a little clip of us playing the Christmas Bells in 2021 on Christmas Eve with my parents and my brother in town.
Are we ready to take this show on the road? No.
But wow, is there something magical about Christmas bells and working together to create music.
If you're looking for a new Christmas tradition that the whole family can participate in, this has been a huge win for our family.
if you liked this post about our christmas bells tradition, you might also like these other posts: