. . . .is for people to have their email addresses linked in their profile so I can respond to comments.
I hope Santa is reading this.
Landen brought it to my attention that my old set of instructions were now out-of-date, thanks to Blogger's revamp of their dashboard.
If you don't have your email linked, when I get your comment via email and go to
respond, it looks like this. I'm guessing your email is not
"noreply-comment@blogger.com."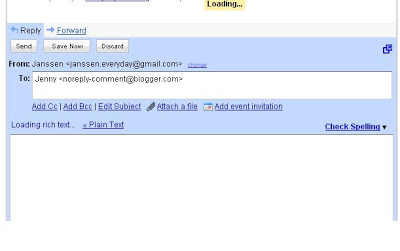 And because I care so deeply, here's how to do it. It is incredibly
easy (we're talking two minutes, tops) and then I will be able to
respond when you ask things like, "What book should I read?" (Answer: Okay for Now).
Also, even if you DON'T have a Blogger blog, many of you still have Blogger profiles so that you can comment, so it'd be very very lovely if you could do this to your profile too.
Anyway, without further ado:
Go to Blogger.com, sign in, and ta-da, there is your dashboard.
There is probably a really cute picture of you in the top right corner with a little arrow next to it. Click it, please.

Choose "Blogger Profile."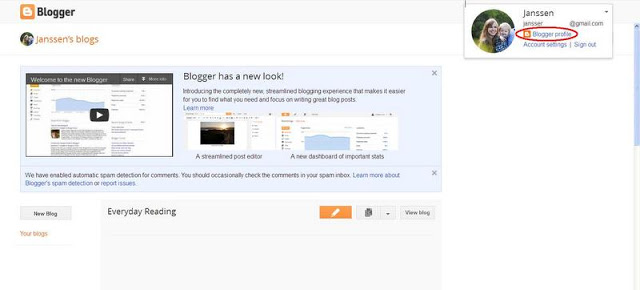 Hey! Here's your profile! Click that little "Edit Profile" button in the top right corner.

Two things to do on this page.
First, check the box that says "Show my email address."


And then, if
you scroll down a bit more, you'll see a box labeled "email address."
Enter the email address you'd like people to respond to in that box.
Please.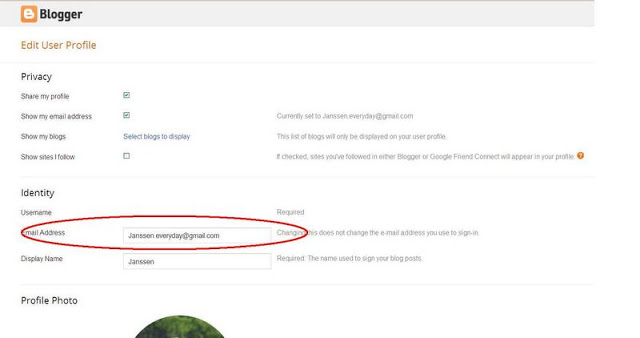 Then, scroll to the very bottom of that page and click the "SAVE PROFILE" button.

That's it! So easy!
And now you can check me off your Christmas list (or. . . write me on your Christmas list and THEN check it off). Don't you feel full of holiday cheer?