While we were swimming daily at my parents' house last week, I realized my girls' swimsuits were just THRASHED (they were all old and several of them are double or triple hand-me-downs as one does with four girls).
I love Carter's swimsuits and when I hopped online to order some new ones, I realized that MUCH of their swimwear is 60-70% off. I guess it pays to not buy new swimsuits until halfway through the summer.
I've always been really impressed with Carter's swimsuits (they've worn better than swimsuits I've bought for 3x the cost) and they always have lots of darling choices. I bought this rainbow suit from Carter's more than two years ago and Star wore it almost daily, whether we were swimming or not, and it's only just starting to really be worn down.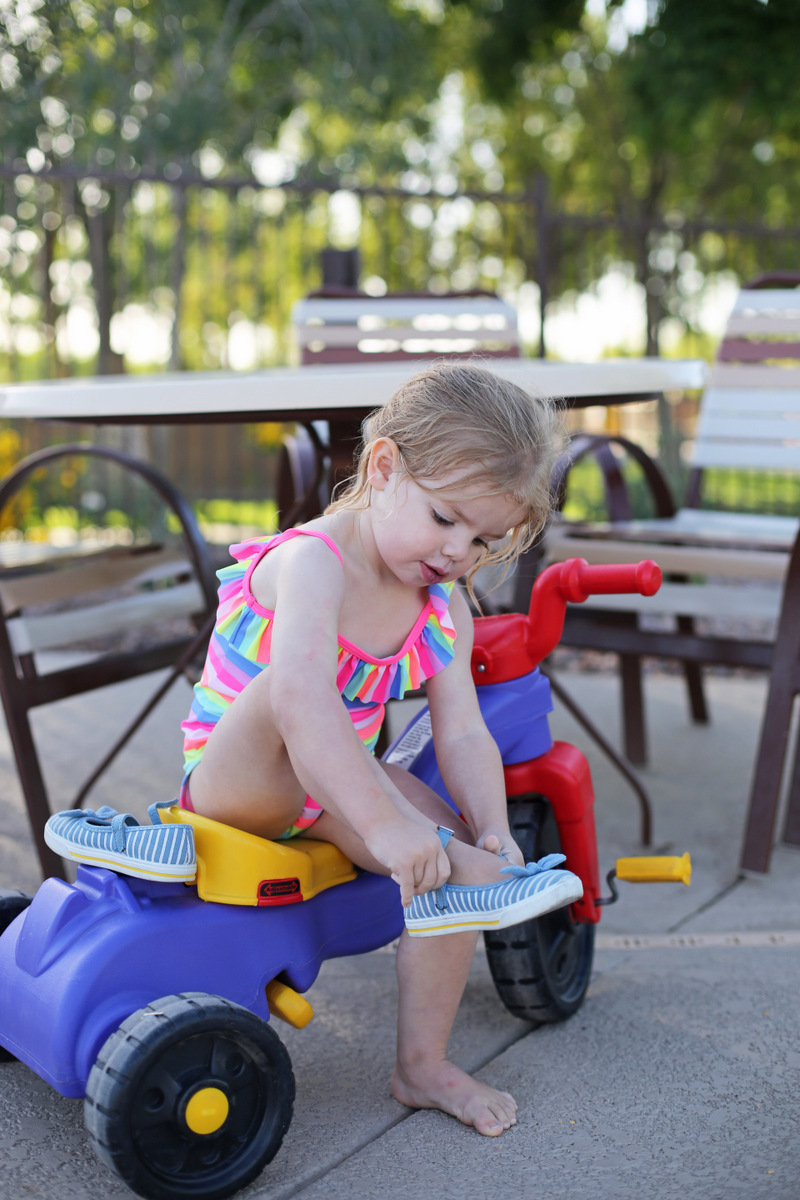 Here are some great options below including the ones I ordered for my girls!
(Plus, if you've never used Rakuten, you can sign up for a free account here and then shop at Carter's (or most online stores!) and you'll get $10 back in cash, plus 1% of your order total).
My favorite Carter's swimsuits (for 60-70% off!)

If you liked this post about Carter's Swimsuits, you might like these post too: