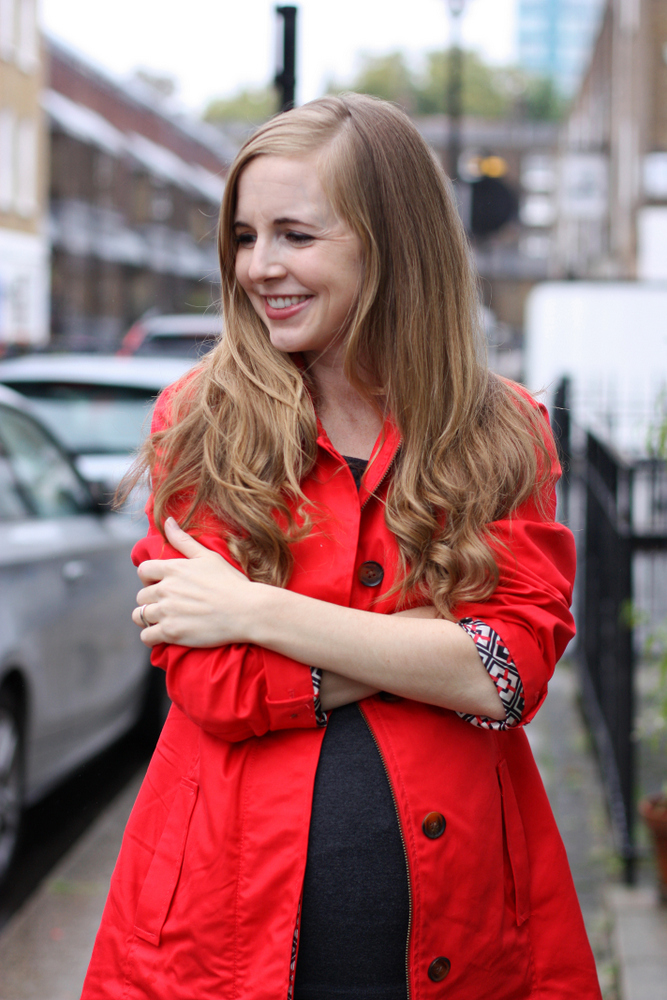 I've owned a couple of raincoats in my lifetime and none of them have been awesome. In fact, all of them found a new home at Goodwill after a year or two of sitting unworn in my coat closet.
Happily, I've never lived anywhere that actually required the wearing of a raincoat on a regular basis, so it didn't much matter.
Until London, of course.
This Banana Republic raincoat showed up from Twice, an online second-hand store, a couple of weeks ago, and I've worn it approximately ten trillion times since then.
Related, I think the rainy season in London has begun. Time to get some rain boots.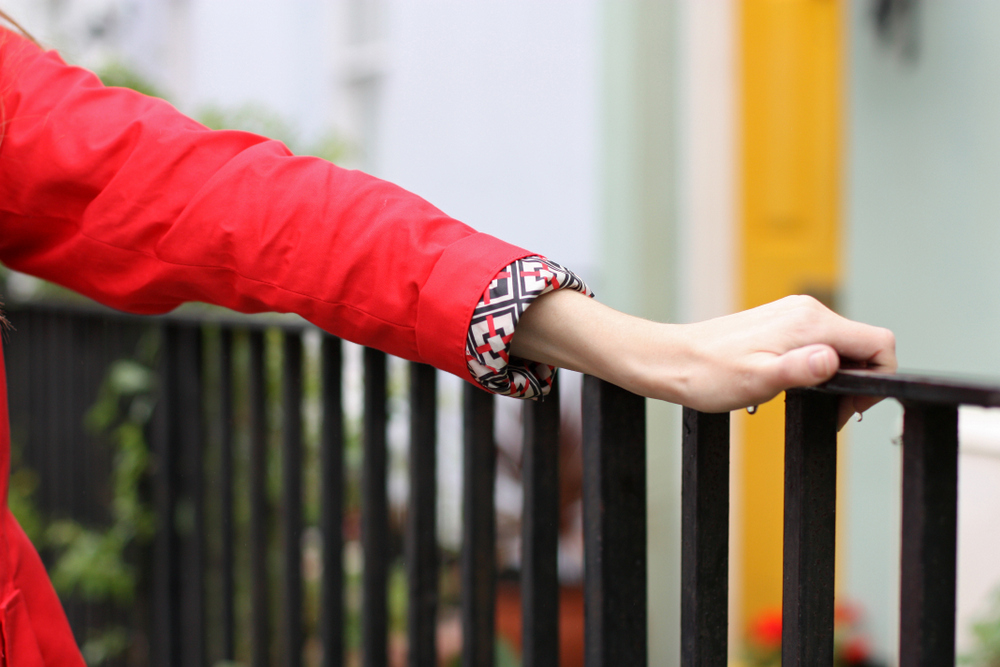 When I snapped a photo of this coat on Instagram recently, a couple of people asked about how happy I was with Twice, and the answer is, "RIDICULOUSLY."
I'm wary of second-hand clothing shopping, but I forgot when my order showed up that these things weren't brand-new.
Every item had Twice tags on, looked and smelled like new, and was packaged as if it were coming from a first-hand (is that even a word?) store. I got two jersey knit items and neither of them had any pilling at all. Seriously, everything was perfect.
You can also, apparently, easily make returns if you don't like something, as long as you live in the US.
And I'm anxiously awaiting the addition of shoes to their store. Because, clearly, what I need in life is more shoes.
Also! This isn't a sponsored post, but they did send me a code for 50% off your first order to share. As if their regular prices of 50-90% off the retail prices weren't low enough.
This rain coat was originally $70 from Banana Republic, and it was listed on Twice for $29.99 and then I had the discount code. And I didn't even have to dig through a bunch of smelly racks at the thrift store. I much prefer thrift-store shopping from the comfort of my own home.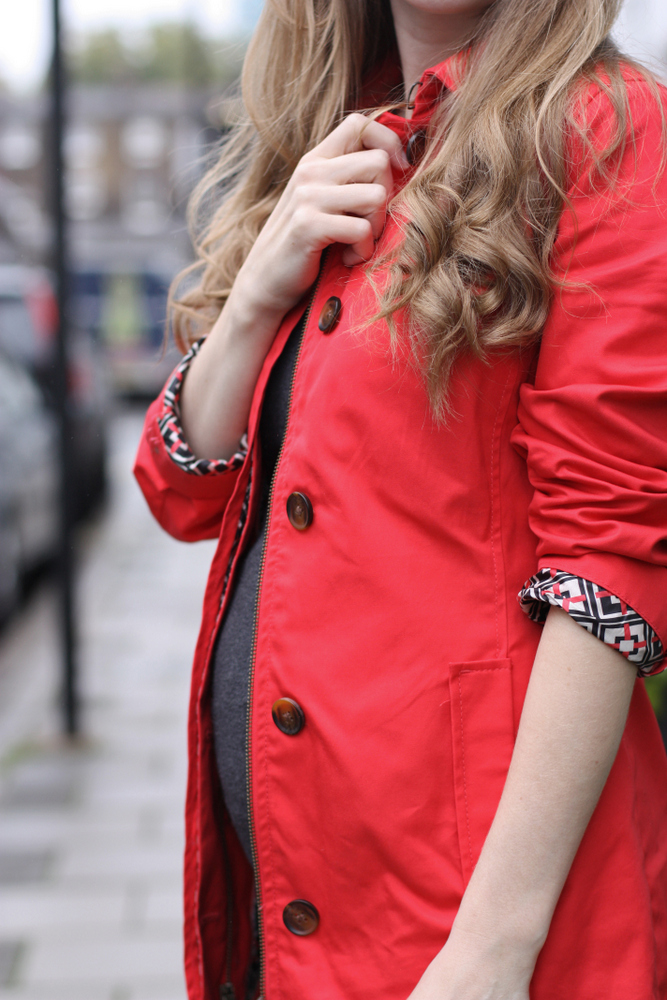 if you liked this post about the best red raincoat, you might also like these other posts: