My children are completely obsessed with shoes.
I remember that Bart, Ella and I stopped in a shoe store on my birthday when Ella was just over a year old, and she immediately sat down, pulled off her shoes, and stuck her feet into the air indicating that I should put some new ones on her (I still remember how cute she looked in a little pair of navy boat shoes).
And the other girls are exactly like her – we stopped at a Rack Room Shoes last year after we went out to lunch, and Bart was like this crazed shoe salesman, taking off and putting on new shoes one after another for them, because they wanted to try on dozens of pairs each.
Almost every morning, one of the last parts of my morning routine is putting back all my shoes that the girls have tried on, marched around the bathroom in, and then haphazardly put back on the shelf (they don't discriminate against Bart's shoes either – we both die laughing when Star tries tromping around the room in his dress shoes).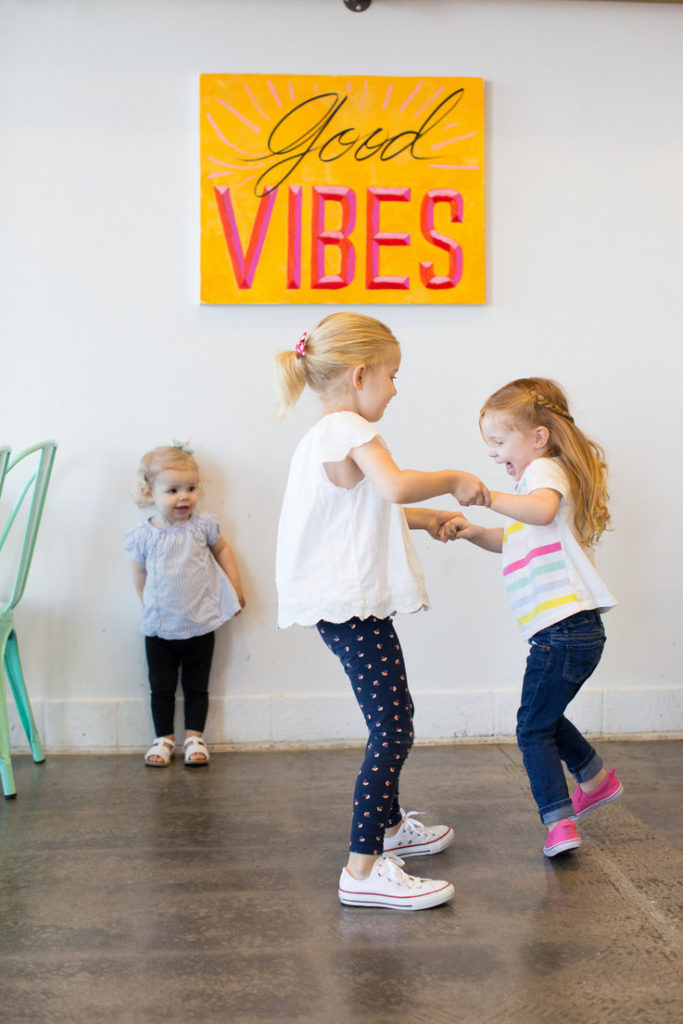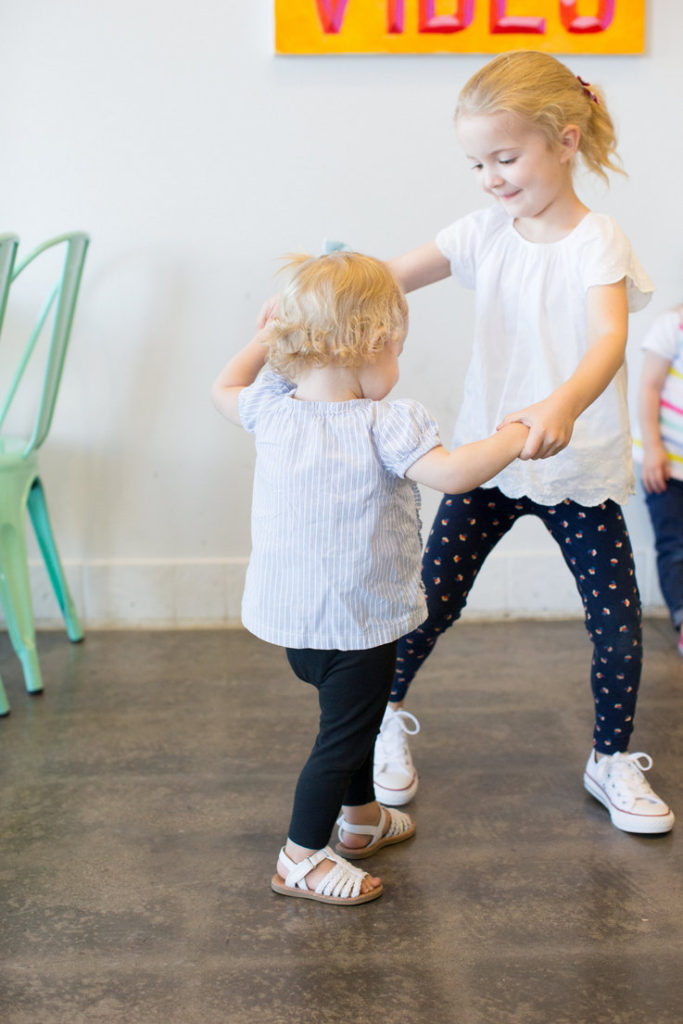 We're in a stage right now where all the girls are growing through shoes super quickly (Ella had exactly one pair of shoes that fit her, and I finally just put away six pairs of Star's shoes that I couldn't squeeze her little feet into anymore), so it made it super easy to pick up new pairs for everyone at Rack Room Shoes (a pair for me included because those girls definitely come by their love of shoes naturally).
I picked up a little pair of white sandals for Star that are easy to dress up or down, a new pair of slip-on sneakers for Ani (she scuffs the toes off almost every pair of closed-toe shoes she owns, so I've been delighted to see this pair hold up better than anything she's owned in the last year), and a pair of classic white Converse low-tops for Ella, who was totally tickled that we now have matching shoes.
And since I've loved every pair of Vans I own (ahem, two whole pairs), I figured it was time to add a subtle patterned pair into the mix. I love this color because it works during the summer, but also into fall too. And the leather detail on the back is just the icing on top.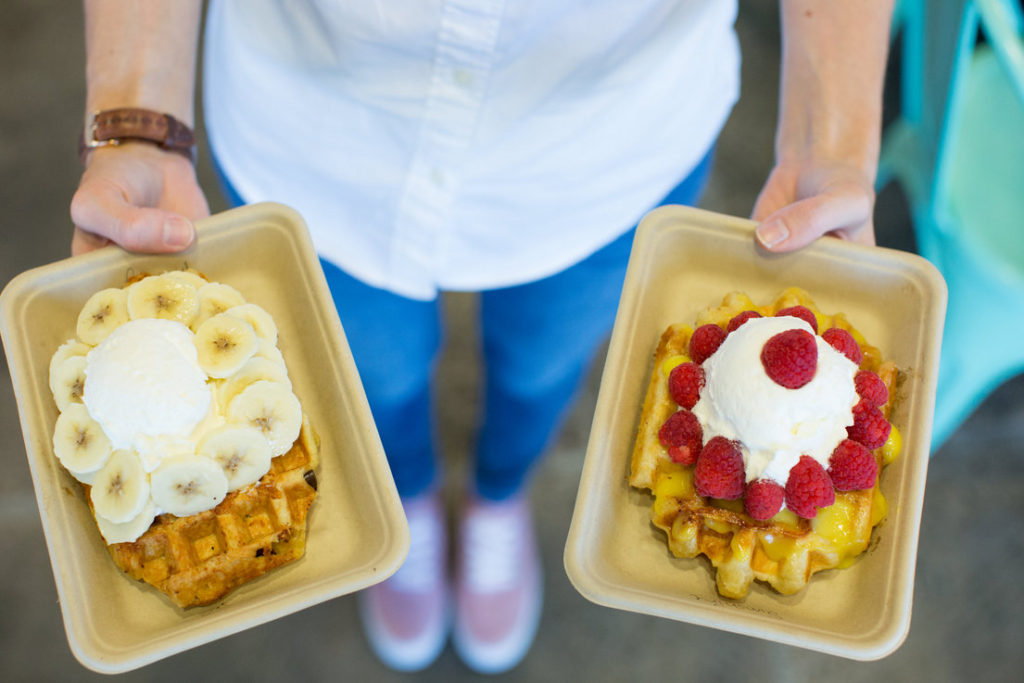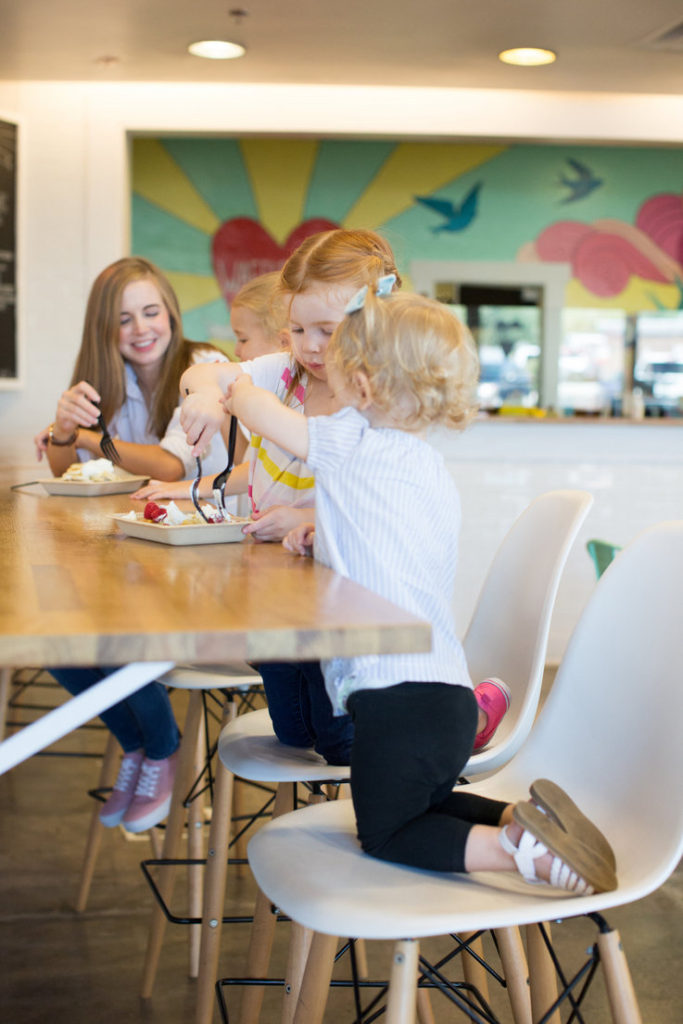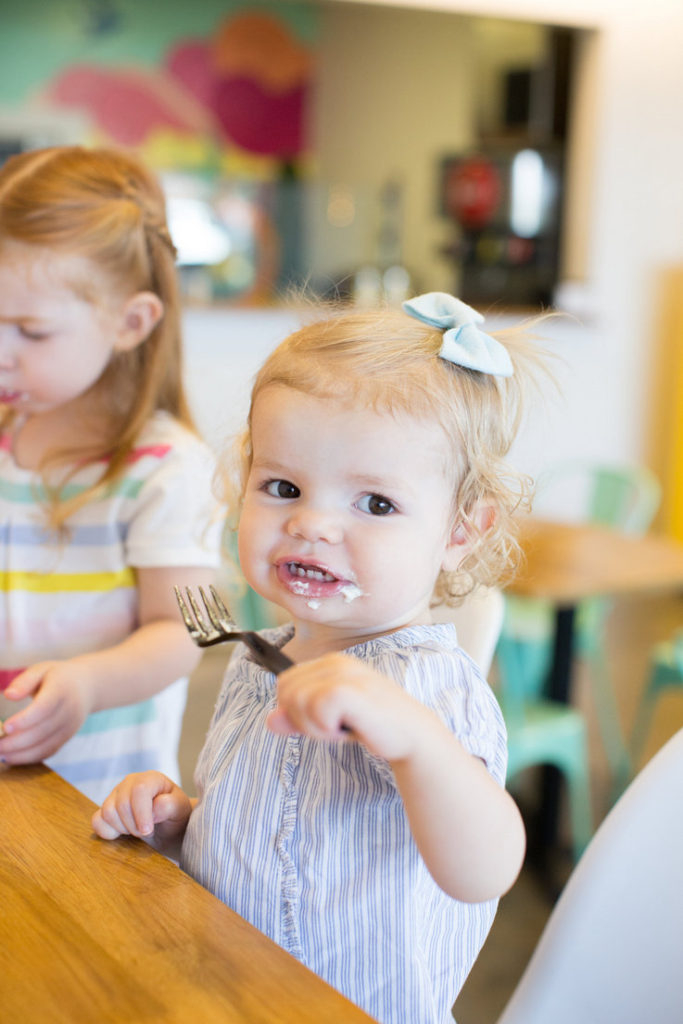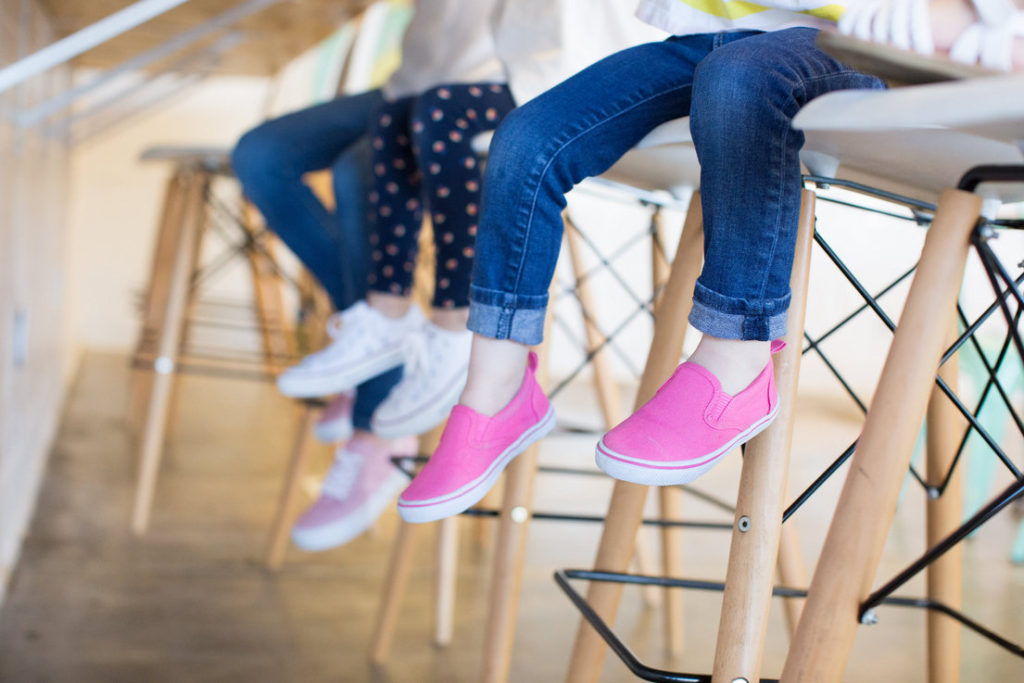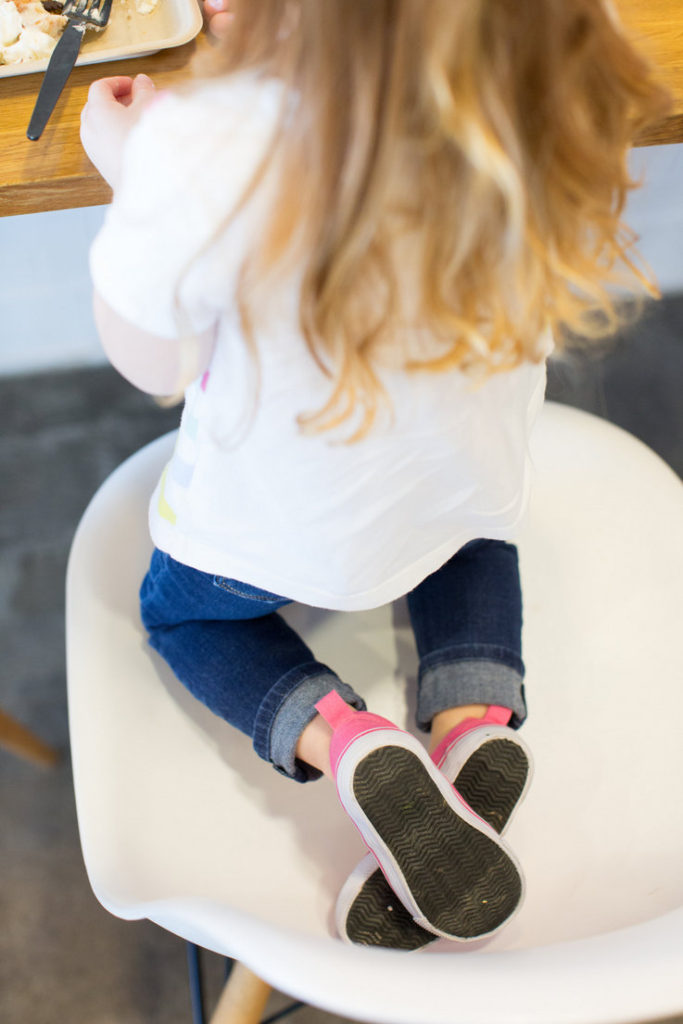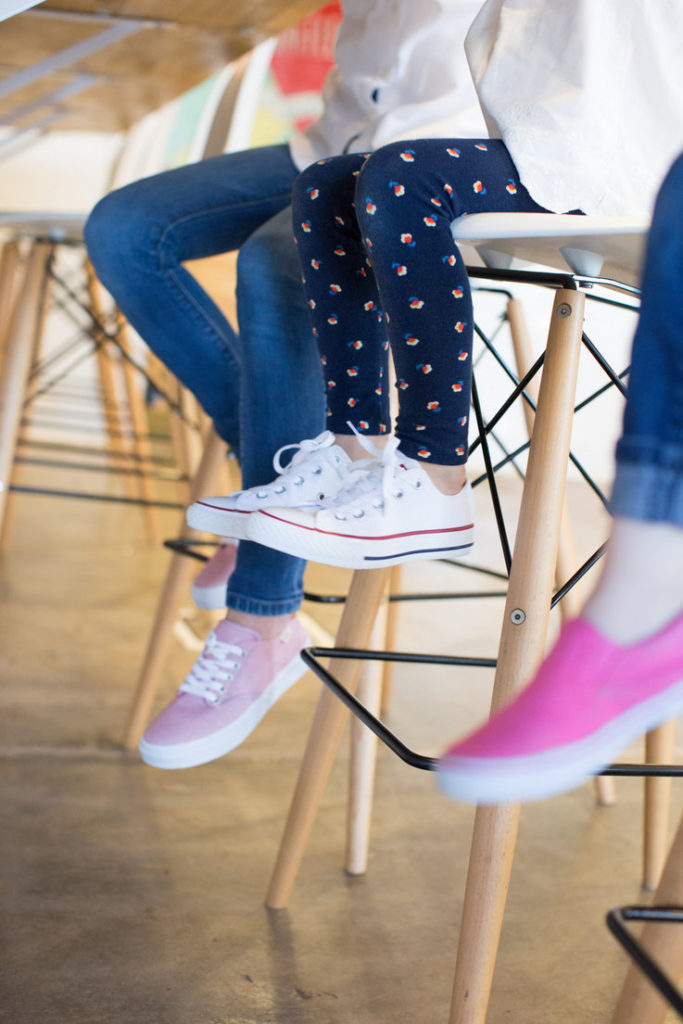 I think Rack Room Shoes has one of the best varieties of shoes for all ages, and I love their annual Shoes That Fit campaign that provides new shoes to at-risk children starting school. You can donate in-store or online and 100% of the donations go to your local area, with Rack Room Shoes matching 100% of the donations up to $300,000.
So many children go back to school with shoes that don't fit or can't even go to school because they have no shoes (I was just listening to a podcast episode over the weekend about a great student who got called in because his teacher was concerned he wasn't playing with the other kids at recess. Turns out his only pair of shoes were more than three sizes too big, so he couldn't run or play any active games. Someone in the community bought him a pair of shoes that fit, and immediately his social problems disappeared).
Last year, Rack Room Shoes donated more than $1 million in their fundraiser, which translates into thousands and thousands of children who can go back to school in shoes that fit.
You can check out the program, plus all their great shoes, here.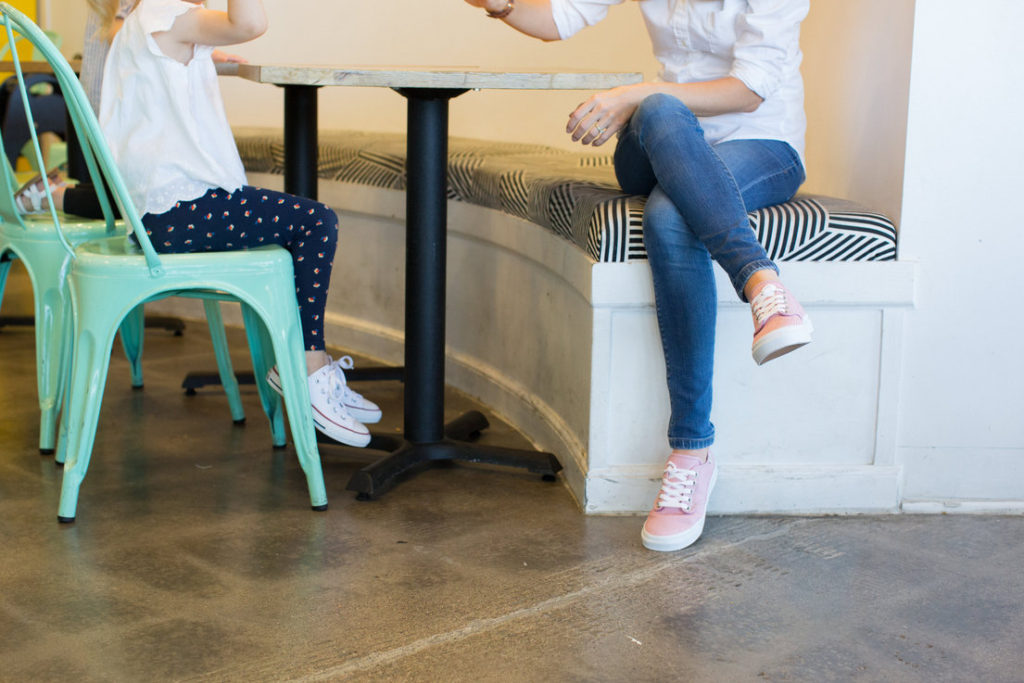 MY OUTFIT : Shirt // Jeans // Watch // Shoes
ELLA'S OUTFIT: Top // Leggings // Shoes
ANI'S OUTFIT: Top // Jeans // Similar Shoes