Every Sunday for the past couple of years, I've opened up an Instagram question box for questions – big or small on any topic – and then the following Sunday I answer as many of them as I can during quiet time.
This week, one of the questions was "What's your family Sunday routine? What do you do it make it special?"
I LOVE this question because there are few things I love more than a good routine.
Here's are the main components of our Sundays: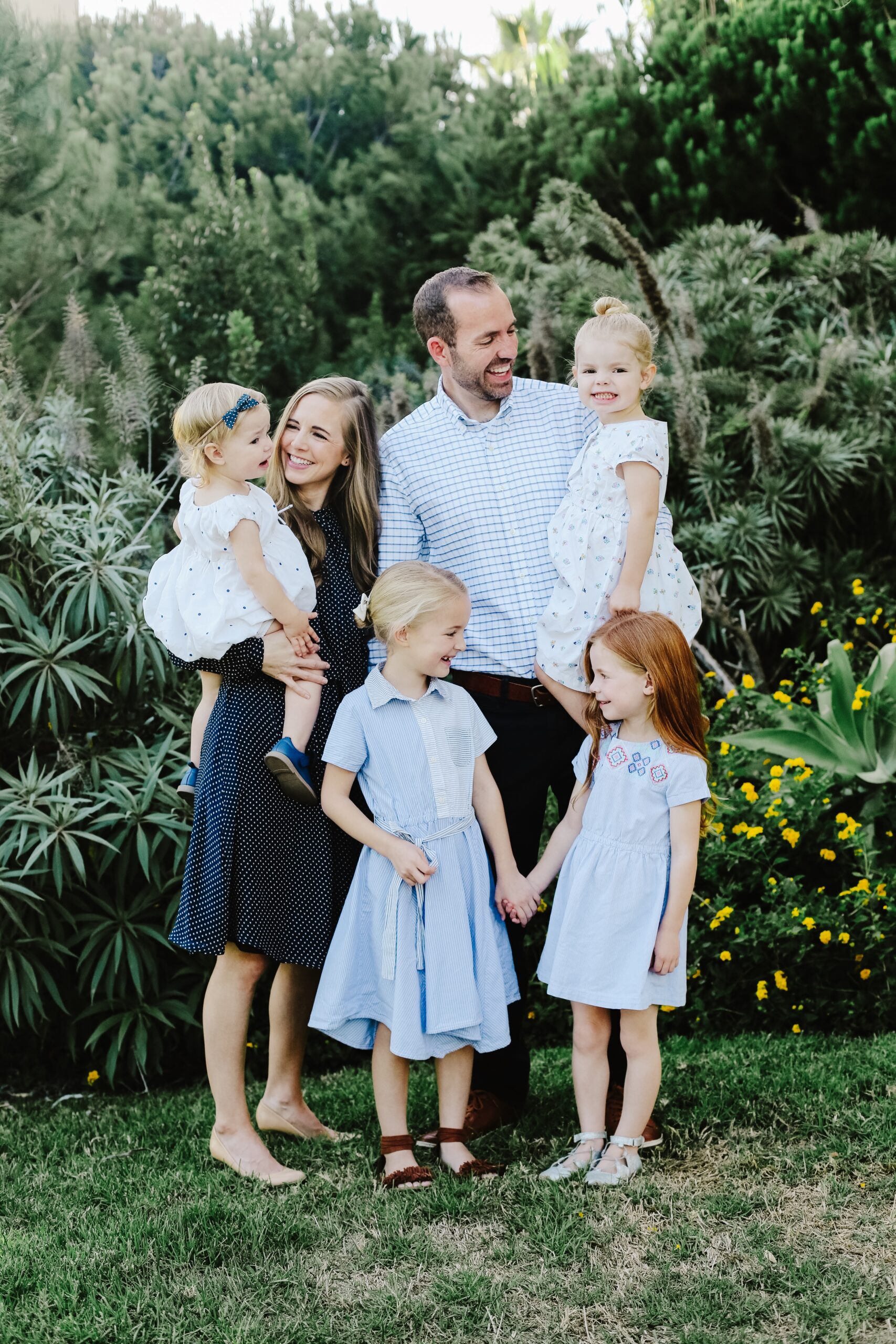 What to do on a sunday
Sleep in. Bart and I generally get up fairly early Monday through Friday, so we take every advantage of sleeping in on Saturday and Sunday. After nearly a decade of babies and children waking us up at the crack of dawn, it's pretty magical that everyone sleeps in most weekend mornings now (usually everyone is awake by around 8 or 8:30).
Breakfast. We don't generally do a fancy breakfast on Sundays, although occasionally (like this past weekend for Valentine's Day, I'll make something special). It's pretty much just cereal or oatmeal or yogurt and everyone gets their own breakfast.
Attend church. We got to church in the late morning for a couple of hours (one fun thing is that we go to the same congregation now as Bart's parents, so we usually sit with them, which I love).
Lunch. After church, we all have lunch together. It's usually a combination of leftovers, nachos or quesadillas, sandwiches, or scrambled eggs – everyone basically decides what they want, it's a team effort to get everything prepped and then we all eat at the same time. I usually use this time to make the menu for the week and put in my grocery order for Monday morning delivery – it's handy because every is around to suggest what we need from the store or make recommendations for dinner and Ella can choose her recipe to make for dinner that week. This is one of my domino habits for sure – if I do this, it sets my whole week up for success. If I skip it, I regret it all week long because I feel like I'm so off my game.
Quiet time. After lunch, we have our standard quiet time. The girls play together in their rooms or read or work on projects, while I answer those aforementioned Instagram Sunday questions.
Monthly Meetings. If it's the first Sunday of the month, we have our monthly meetings with each our girls right after quiet time (we might end quiet time a bit early to accommodate this, depending on what we have going for the rest of the day).
Family Home Evening. After quiet time, we all gather together in the living room for Family Home Evening. We rotate being in charge of conducting, picking the songs, saying the prayers, teaching the lesson, and picking the activity. It's usually about 30 minutes long and our lessons focus on things we want to talk about as a family – we've had lessons practicing behavior before a trip, setting goals for the new year, apologizing, how we use our voices, acting out scripture stories, and many many more. It's low key and a fun time to be together.
Sunday dinner. About five years ago, I got tired of Sunday dinner being our most slapdash meal of the week and decided it would be our NICEST meal of the week. We get out the goblets (they're from IKEA so if one of them breaks, it's no tragedy), use cloth napkins, always have a bottle of sparkling cider, and have a few more dishes than normal. We often have friends or family over for Sunday dinner and that makes it extra fun.
Read Aloud. After dinner, everyone gets ready for bed and I read aloud to the girls – I almost never read aloud to them on Friday or Saturday nights because we go out or have movie night, so it's nice to kick off a new week with an on-time bedtime and that nice end to the day.
Planning for the week ahead. I like to spend a little time on Sunday night getting things ready for the week ahead. Bart and I might spend 15-20 minutes together going over the calendar for the week or two ahead, making plans for date night, figuring out logistics of kid and family activities, and anything else we need to coordinate on.
Go to bed early! You know I'm obsessed with sleep and getting a good night's sleep is the best way to start the new week right. I try to get in bed by about 9:30 or 10:00 and read until about 10:30 to help wind down so I can fall quickly asleep.
What does Sunday look like at your house? Best parts of it? Things you'd like to change? I'd love to hear!
If you liked this post about what to do on a Sunday, you might like these posts too: