There's nothing quite like an experience gift!
You get the anticipation of the experience, the experience itself, and then the happy memories of that experience that last forever! That's a lot of bang for your buck!
A few weeks ago, I asked on Instagram for suggestions for experience gifts and you all CAME THROUGH!
There were so many terrific ideas for experience gifts for kids, adults, or anyone at all!
If you're looking to gift someone a memorable experience this year, I hope you'll find this list of experience gift ideas helpful!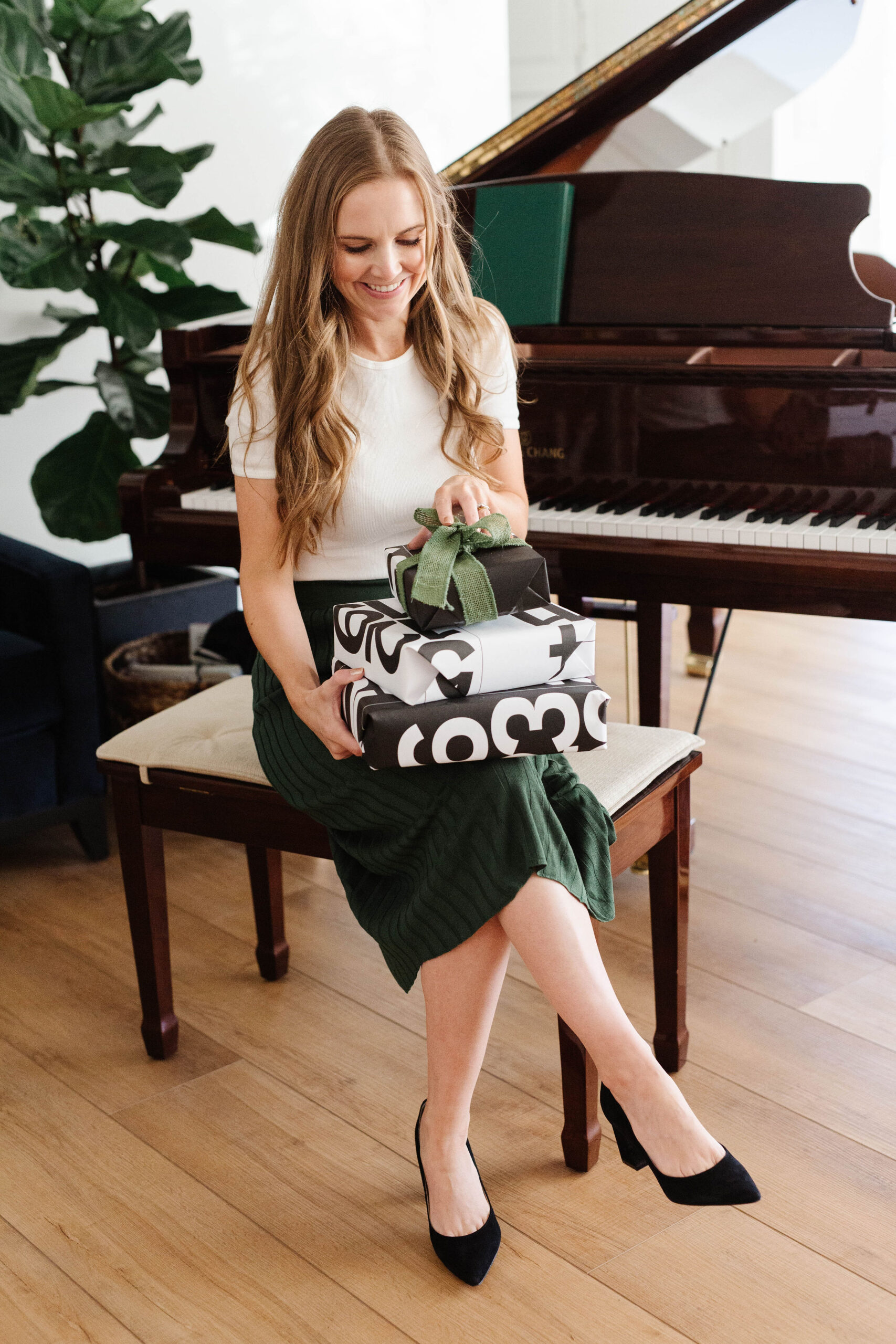 experience gifts for kids
Annual Passes to Children's Museum, Wildlife Park, Zoo, Aquarium, Water Park or Amusement Park
This is a gift that keeps giving all year long. If you have any of these places nearby, it's a perfect way to get out of the house and not feel like you have to "get your money's worth" because you can come back any time.
Adventure Gym Outing
There is nothing more active and exhilarating as an outing to a rock climbing gym, a Ninja Warrior course, or a trampoline park.
Bowling
Bowling is one of our favorite easy family activities. It's inexpensive and we go all the time!
Skating Rink
Make it an entire day of fun at either an ice skating rink or a roller skating rink, whichever you have in your area.
Gift Cards to a Fast Food Restaurant (you don't normally visit) –
We don't eat a lot of fast food, so this would be a special treat for my girls.
Horseback Riding Lessons
My girls have been horseback riding a few times and I know they would absolutely love to go again.
Music Lessons
This is a no-brainer gift for the musical child or a chance for them to try something new. You might even get a little concert out of it to celebrate their accomplishments.
Tickets to a performance
A few years ago, my parents gave us tickets to Disney on Ice for Christmas and it was the MOST fun family outing. Whether it's Harlem Globetrotters, Disney on Ice, or a Monster Truck show, there is nothing better than a live show!
Arcade date
My girls would think they'd died and gone to heaven. This is the kind of thing we'd rarely spend money on but it'd be so fun as a gift!
Art Lessons
There are so many types of lessons out there to fit the interest of any creative child. Think classes for cupcake decorating, sewing, tie dye, hair braiding, painting (my girls loved this watercolor class), calligraphy, etc.
Date Night with Parents
I think there is something special about one-on-one time with a single child. It's a great way to build your relationship and I bet they will secretly think it is the greatest gift too.
Build-a-Bear
I don't know many children who can walk by a Build-a-Bear on a trip to the mall and not ooh and ahh, and beg and plead. This would make their wildest dreams come true.
A "Yes Day"
If you are not familiar with this concept, there is a Netflix movie called Yes Day where a mom and dad who always say "no" to their kids, decide to give their three children a "yes" day. 24 hours of "yes" to their children's' wildest requests, with some ground rules, of course. What child would not LOVE the thought of this idea!

Mini Golf
There isn't a more whimsical game than mini golf. You will for sure score a hole-in-one for gifting a round or two of mini golf.
Trip to a Candy Store
To say they would be like a kid in a candy store would be a cliché, but really, they will be like a kid in a candy store.
Limo Ride
I don't know what it is about limos, but they instantly exude cool to any child. Add in a drive to a fun spot and you've got yourself an unforgettable gift.
Laser Tag
My big girls are OBSESSED with laser tag, so being able to play at an upcoming date would be a dream come true.
Go-Karting
If they have a need for speed, you can't go wrong with gifting go-kart racing. They will not want to stop racing around every twist and turn.
Bedroom Makeover Coupon
Talk about another gift that keeps on giving! Help make their room shine and match their personality by letting them help design it.
Get Out Pass
If there is a Get Out Pass in your area, this would be a fantastic way to explore your own state and try out some new activities. I highly recommend, we have used ours a ton and love it! (You can use code EVERYDAYREADING for 45% off)
New board game
This gift is a little tricky because technically it is a physical gift, but I would say it creates an experience. I count it because you already know we love love love games around here.
Experience Gifts for adults
Food Tour
A food tour is a lot like a pub crawl but for restaurants where you can try out the best dishes from each restaurants. There are companies that organize this, but you could also give gift cards to several closely located restaurants.
Class at the Local College
You are never too old to learn something new. Whether you are in your 20s or 90s this is a gift that keeps on giving. Bonus if you live close enough to do it together (my mom and I took a cake decorating class together years ago and it was such a delight!).
Streaming network subscription
This is such a great, useful gift. To make it extra personal, write down a few of your favorite movies or shows in the card to get them started!
Subscription to Storyworth
The basic concept behind StoryWorth is the recipient gets a personal question every week. They can email a response to the question and then their story is sent back to you. A year later, the whole series of stories is printed in a gorgeous book that you can easily add photos to if you'd like or customize in various ways. You can use this link for $10 off.
Subscription to Pandora/Spotify
I was so dubious about a music subscription and then it turns out we use it ALL the time and it's super fun for kitchen dance parties or errands or . . .basically any time. Make a special playlist to get them started!
Private Yoga Class
Gift the perfect present for the yogi in your life, or inspire a new yogi to get started.
Kayak Tour
We love renting kayaks and taking them out on the reservoir. There is no better way to get to know a body of water than in a kayak.
Massage
Is there anything more indulgent than a massage? Encourage a little self-care and stress reduction with a gift certificate to a local spa.
Subscriptions to Letters from Afar
I hadn't heard of this company before but it's such a fun idea. Every month the recipient receives a letter in the mail with field notes, illustrations, maps following a world traveler. This would be a fantastic gift for someone who loves travel, and it's quite affordable.
Indoor Skydiving
If real skydiving is a little daunting, indoor skydiving gives the sensation of flying in vertical wind tunnels. Perfect for the thrill seeker.
Shooting Range / Axe Throwing
How exhilarating is taking aim at a target and hitting it? This would make such a fun outing for anyone!
Wine / Liquor Tasting
Let them taste their way through some local beverages. Bonus, usually wineries and distilleries are absolutely gorgeous.
experience Gifts for anyone
Cooking Class
This is an amazing gift for someone who loves to cook. Help them learn a new skill and get busy in the kitchen. Plus, there's always a guarantee of food afterward!
Dinner at a Restaurant
Whether it's to an old favorite or for a new fun option, this is a gift that will for sure get used.
Tickets to plays or concerts
You can't beat live theater / music and having tickets for a great production or a favorite artist is a really fun thing to look forward to.
Ski Passes
If you have a skier on your hands, this is the IDEAL gift that will keep them going all ski season. Even if they are still learning, like me.
Candle / Soap Making
Give the perfect gift of custom fragrance in the form of a candle or soap. Let them take charge by smelling and mixing up their own personal scent.
Spa Day
I don't know who wouldn't refuse a little relaxation and time to wind down. What a great gift for anyone on your list!
Tickets to a sporting event
Whether it's a professional team or a college team, it's so fun to go cheer on a sports team! (My pick would be basketball, Bart's would be football. My girls don't care as long as we get some concessions).
Medieval Show
Have you seen these dinner show events filled with a medieval feast and a jousting tournament? Talk about a unique gift!
Movie theater tickets
I love a movie at home on the couch as much as anyone, but you just can't beat the fun of going to an actual movie theater!
Short Weekend Trip / Day Trip to City NearbyT
here is nothing like getting away from the hustle and bustle of everyday life. Adding in a gift certificate to a restaurant and an activity wouldn't hurt.
Immersive Art Experience
I have seen events like the Van Gogh Experience or special light installment shows locally and it would be such a unique outing.
Ropes Course
If you know someone with an appetite for adventure, the sky is the limit with the exhilarating obstacles at a ropes course.
Top Golf
Even if you aren't a golfer, this is such a fun activity to get out and get active.
Escape Room
This is such a different and unique activity. If you aren't familiar with an escape room, the basic idea is that a group of you, usually between 4 and 8 people, are locked in a room and you have sixty minutes to solve a bunch of clues and puzzles in order to escape the room – the door usually has a key or a code that you have to find in order to get out.
Water Activity Rental
We are huge wake surfers over here, but hydro bikes and paddle boarding are also extremely fun. This is a great gift to look forward to an upcoming summer.
Camping
Whether it's a coupon for an upcoming camping trip or even a National Parks Pass. This is the perfect gift for anyone who loves to explore the outdoors.
Cat or Dog Café
I have been seeing these pop up more and more. If you know someone who is an animal lover, they will love these little cafes where they can pet and interact with cats/dogs. This is the perfect, or should I say purrfect, gift for them.
Pottery Experience
A pottery spinning class or an outing for pottery painting can bring out anyone's secret creative talent.
Any other favorite experience gift ideas? I'd love to hear!
if you liked this post about experience gift ideas, you might also like these other ideas: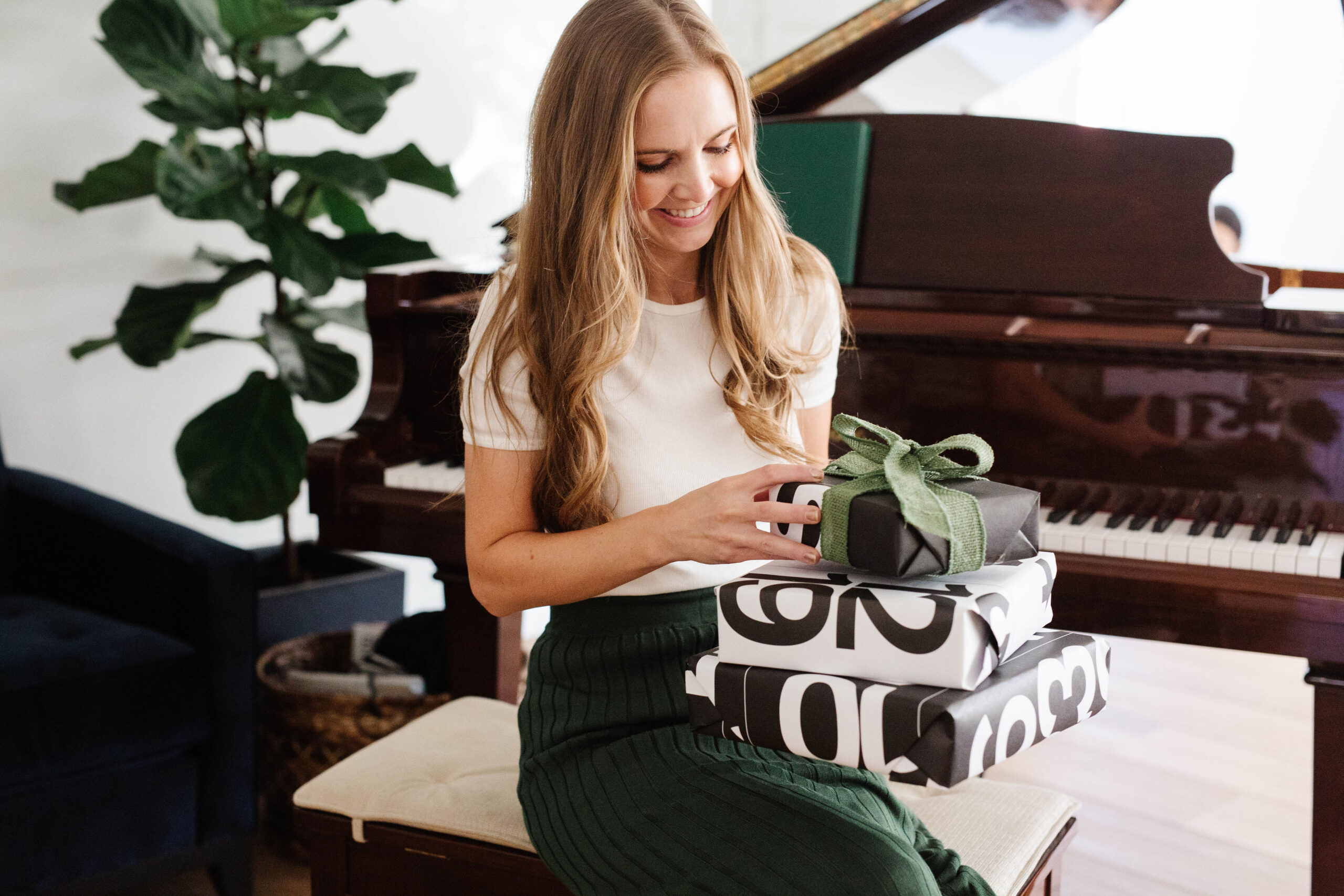 Photos by Heather Mildenstein