School finished up for us over the weekend and we're into full-blown summer over here – we kicked it off with a week at my parents' house in Las Vegas along with my sister Merrick and her boys so the cousins can all swim their faces off.
Before school got out, we sat down as a family on a Sunday afternoon and talked through our summer schedule.
We started with a daily schedule, then moved to a weekly schedule, and then finally wrote down all our summer plans on some calendar sheets and taped them to the side of the fridge so everyone can see what to expect.
Here's what our general summer schedule looks like, although I'm sure it'll adjust as the summer wears on!
(Also, my goal with a summer schedule is to make sure we have plans when there is nothing else going on. If the girls are playing with friends or riding bikes in the neighborhood or Bart's mom invites us over to make strawberry jam, I prioritize all of those above sticking to a strict schedule. The schedule is to serve me, not the other way around! And, of course, as the summer wears on, bedtime gets later and later. And I kind of love that. . . what's summer for if not lazy summer evenings?!).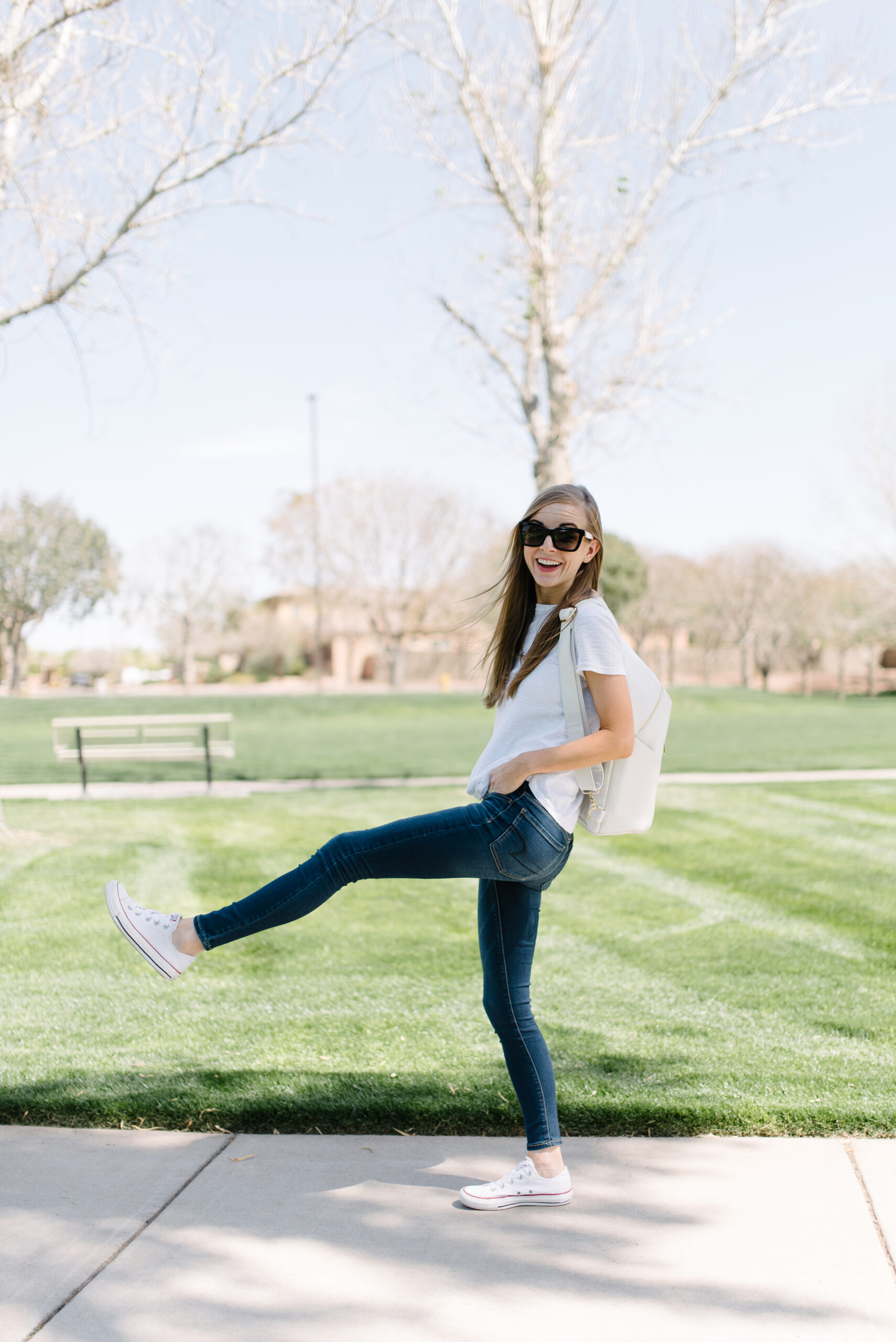 Our 2022 Summer Schedule
6:30 a.m. I get up and get ready to work out. I either do a strength training class in our home gym or go for a run in the neighborhood or if it's one of the days that the middle girls have swim team, I take them and then either run or attend a class while they practice.
8:00 a.m.  Get showered, dressed and fully ready for the day. I make my breakfast and help the girls get ready. The girls are responsible for doing the following things before they can play games, go out to play with friends, etc:
Get Dressed
Make Their Bed
Rooms Clean
Brush Their Teeth
Eat Breakfast
Dishes Away
9:00 a.m. Our nanny comes every morning so that I can work for several hours. During this time, the three younger girls do Savvy Reading, they all have tumbling classes which she takes them to, and they might go to the park or on another outing.
12:00 p.m. Lunch and cleanup.
1:00 p.m. Let the fun begin! We might stay at home and play games or they might have friends over. Or we might head out to try use our Get Out Passes or go to the water park.
We also have a loose schedule of activities for each weekday afternoon:
5:00 p.m. Quiet time for the girls while I make dinner.
6:00 p.m. Family dinner and scripture reading. Everyone helps clear the table and Bart does the dishes. The girls all get in their pjs and brush their teeth.
7:30 p.m.  I read aloud for 20-30 minutes.
8:15 p.m. The girls can listen to audiobooks, read, or color until 9:30 before lights out.
8:30 p.m. I'll read or watch a show with Bart or work on a puzzle.
10:30 p.m. Lights out! Time for bed.
What about your summer? I'd love to hear what your schedule looks like!
if you liked this summer schedule post, you might also like these other posts: