This post has been sponsored by Ocean Spray® All thoughts and opinions are my own.
Breakfast is my dad's favorite meal.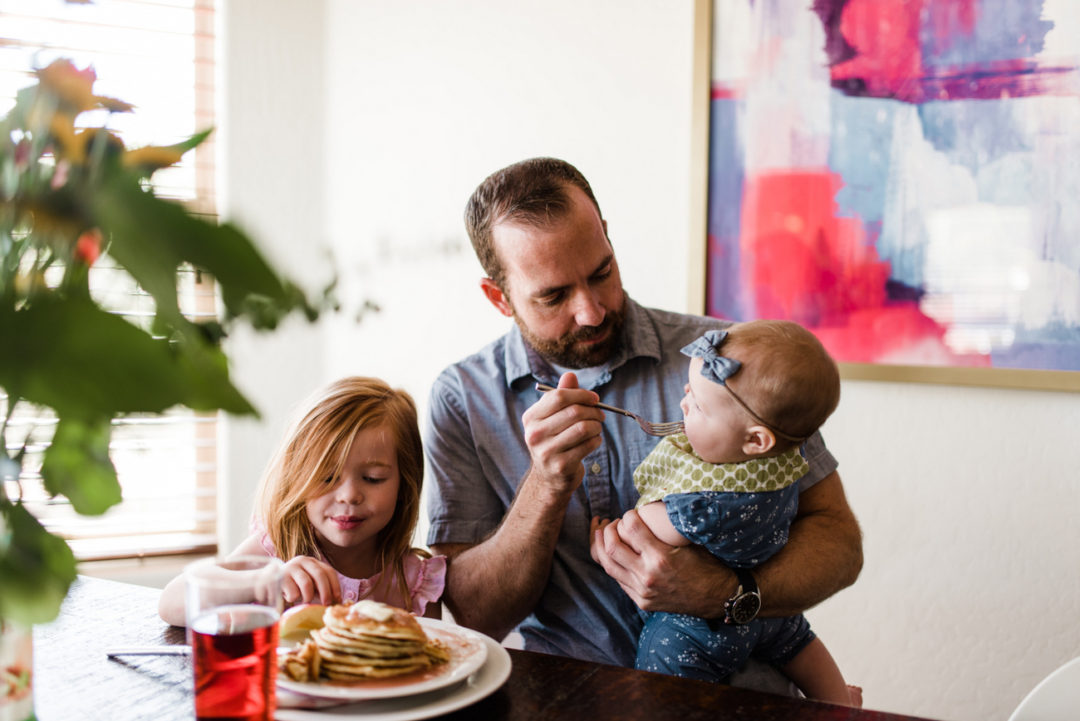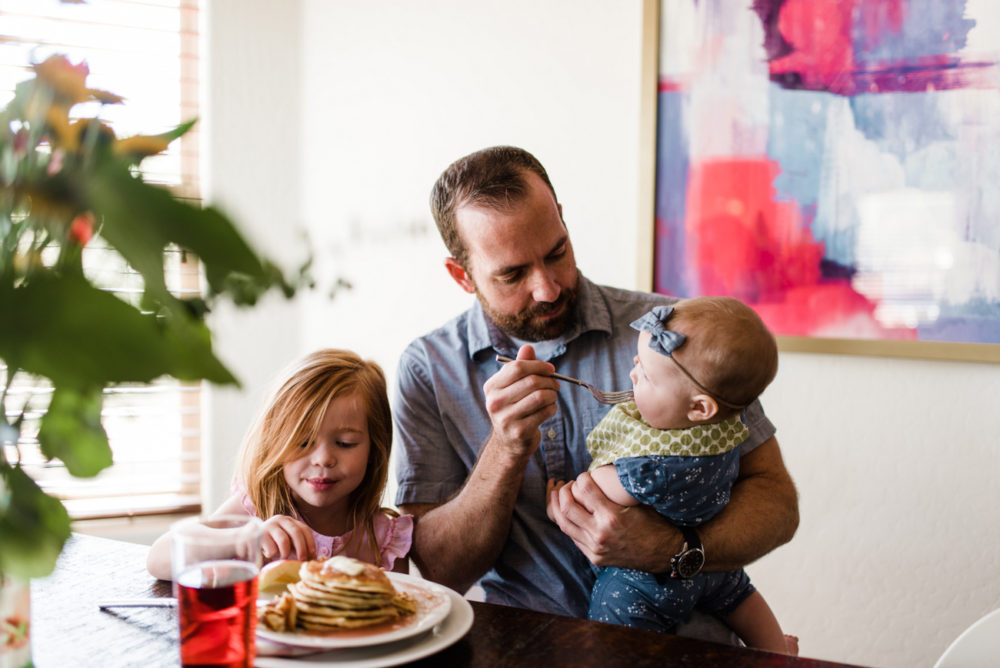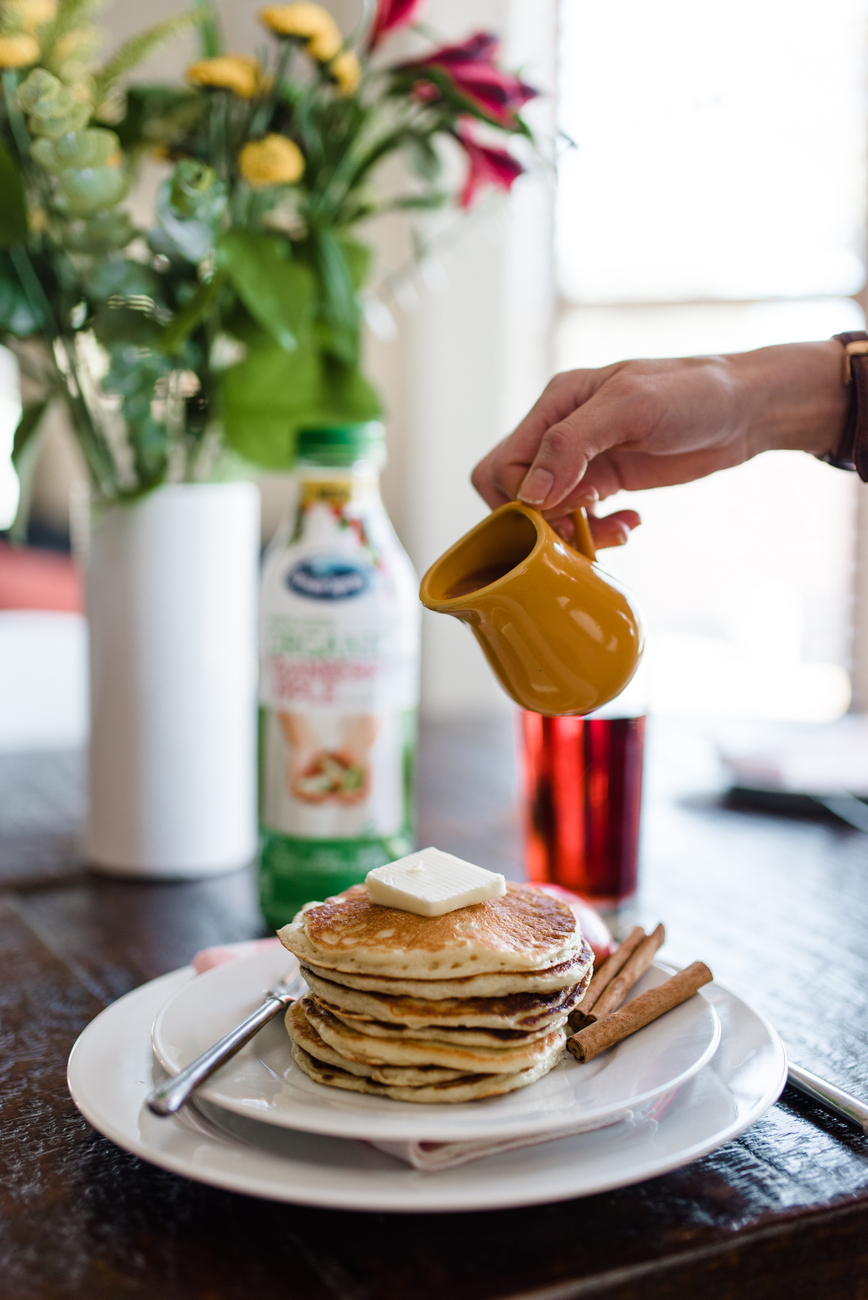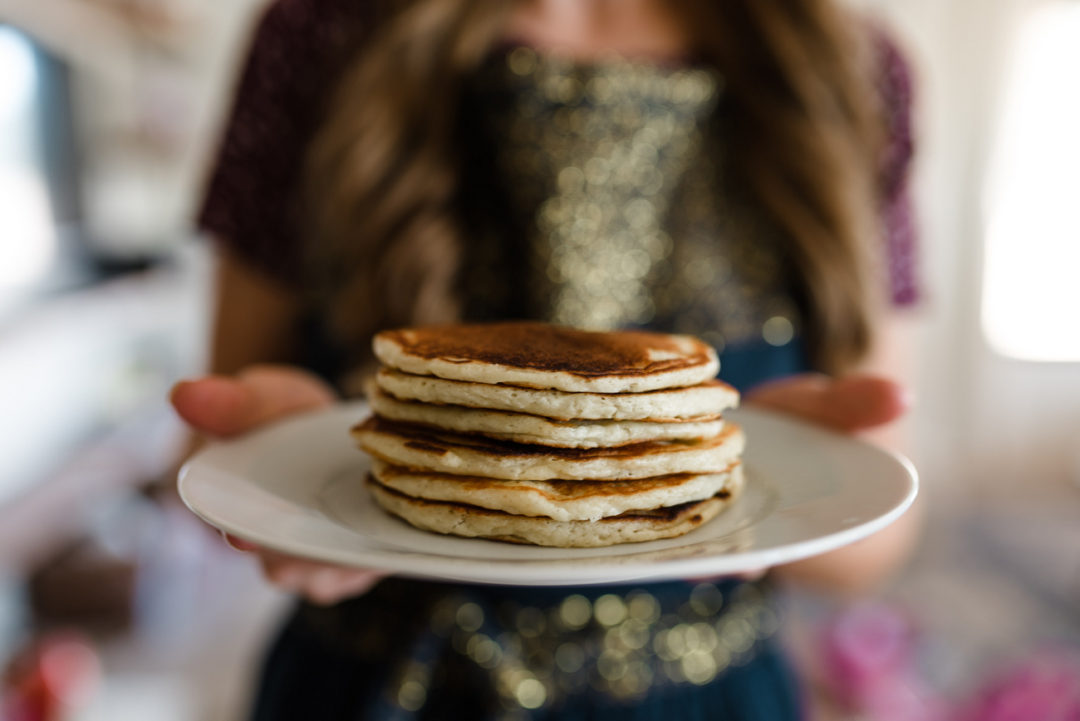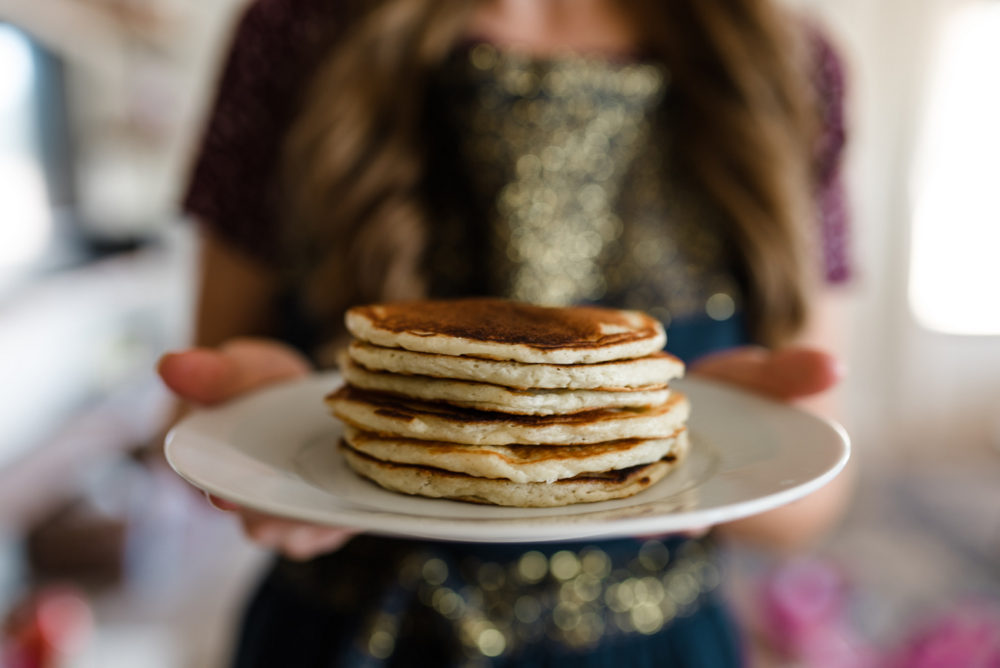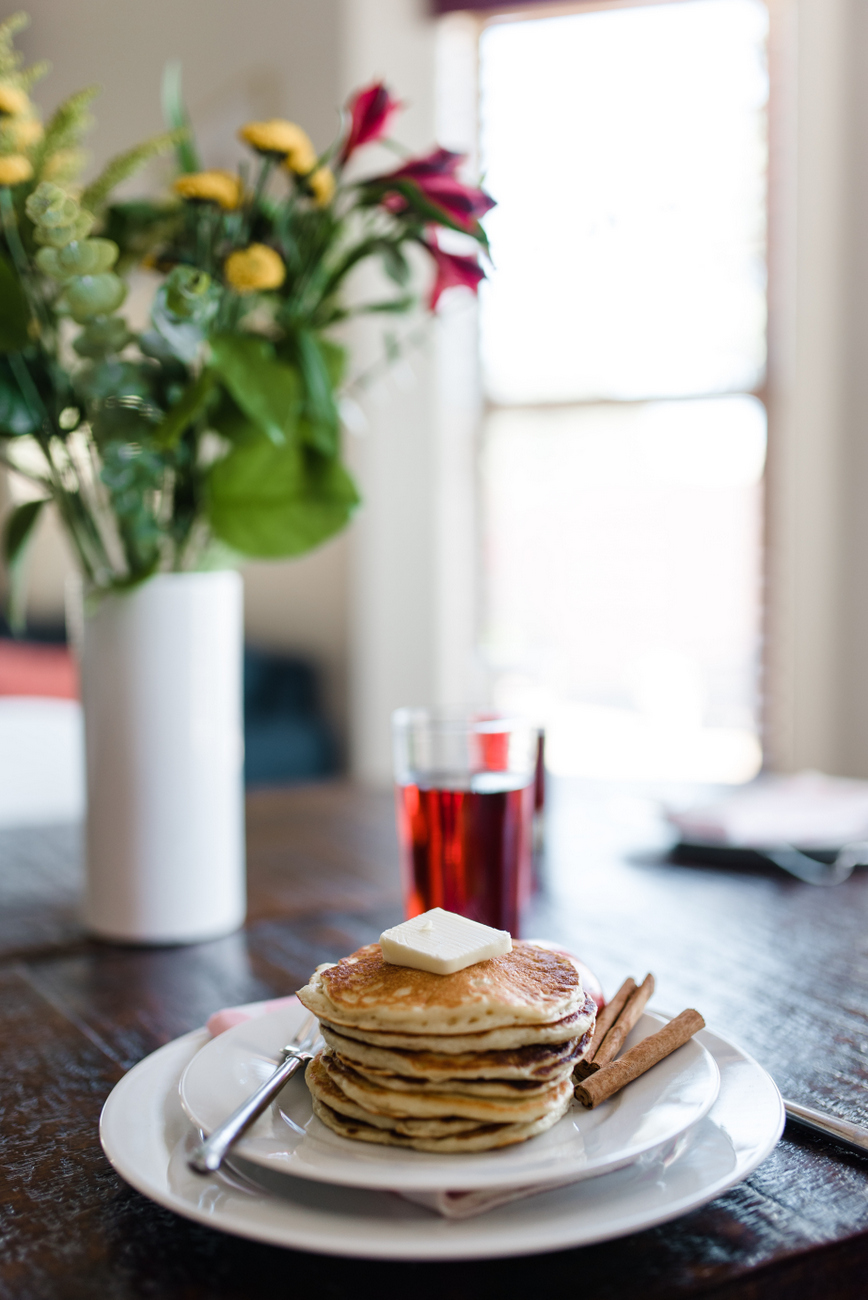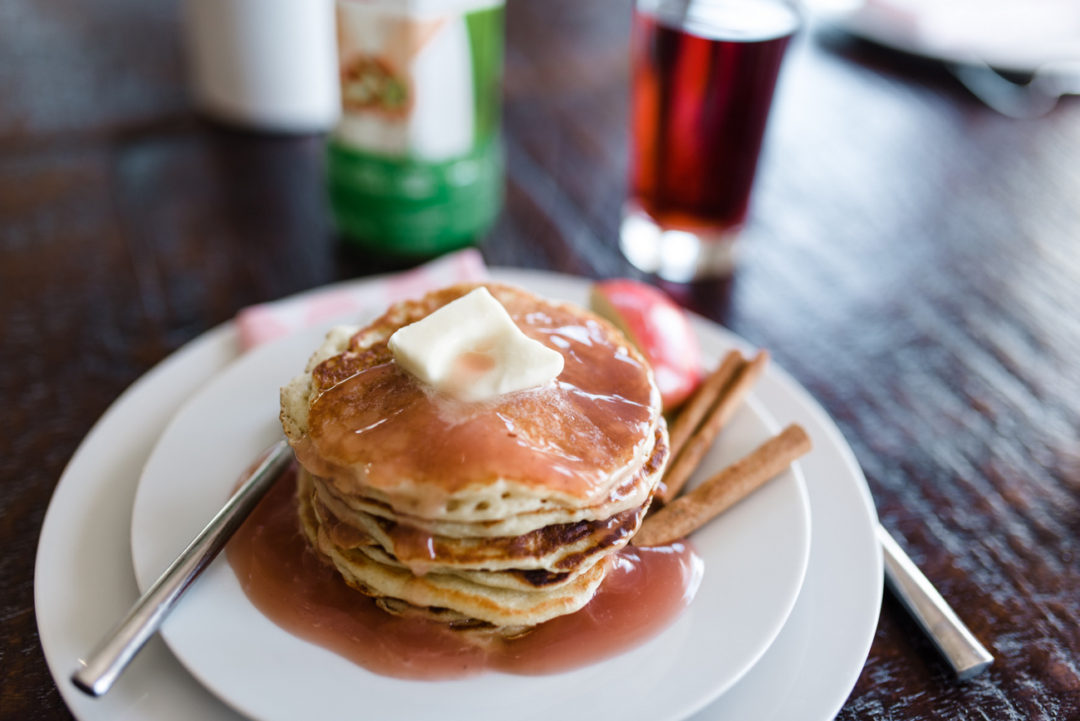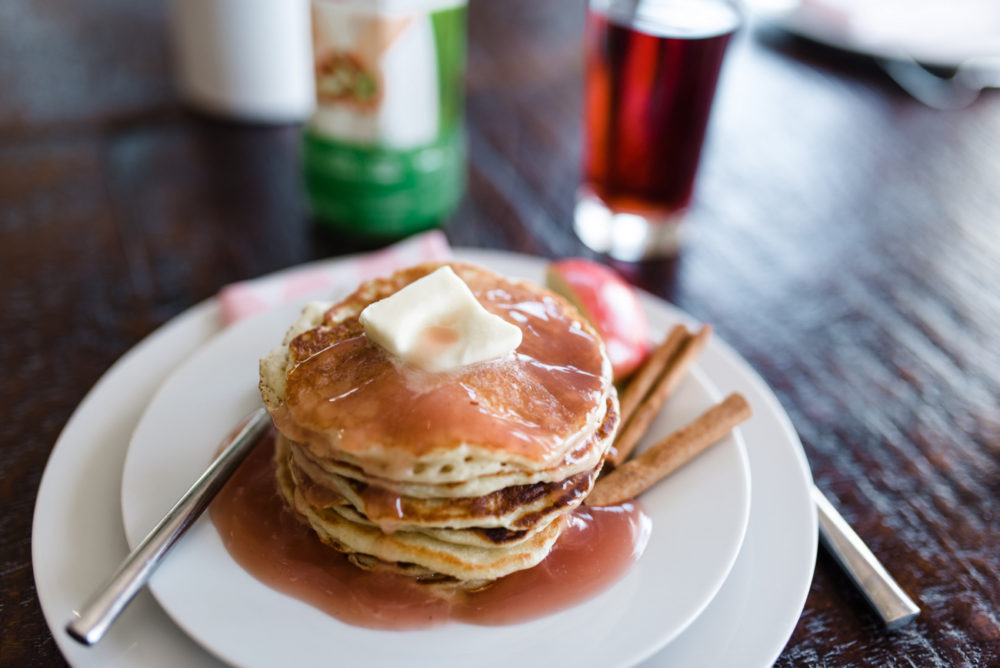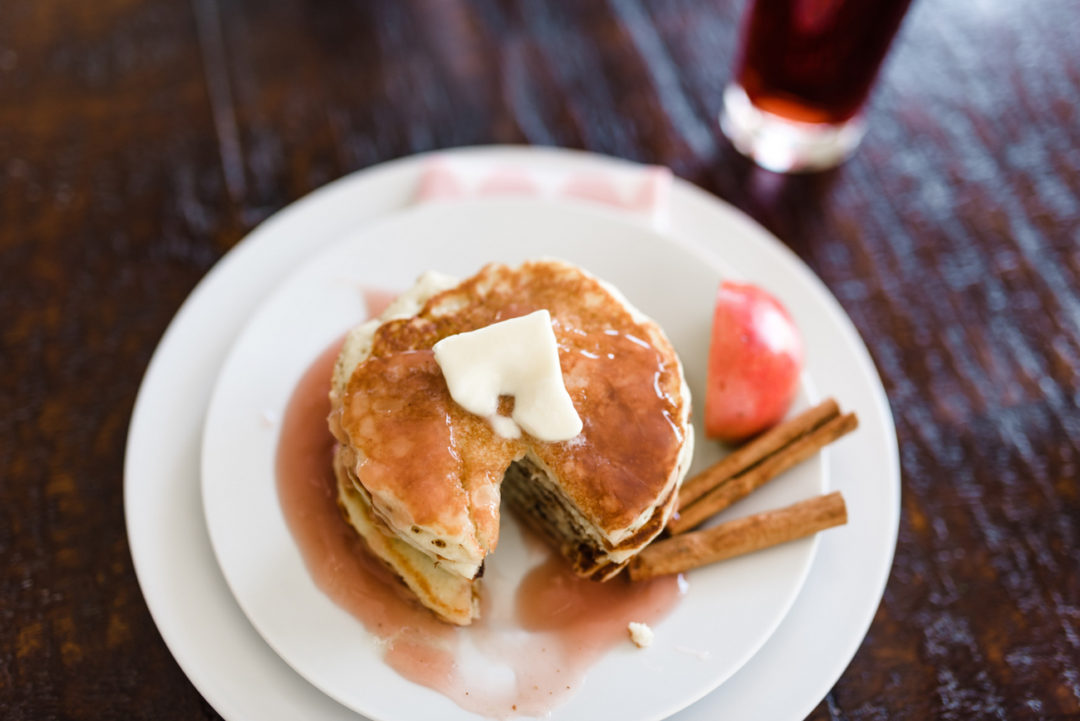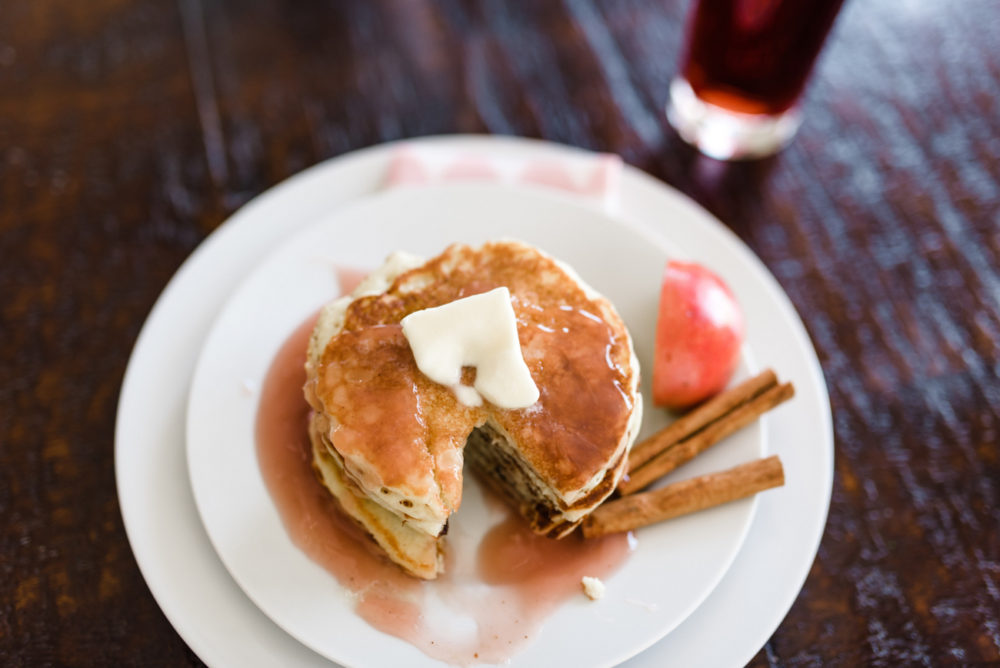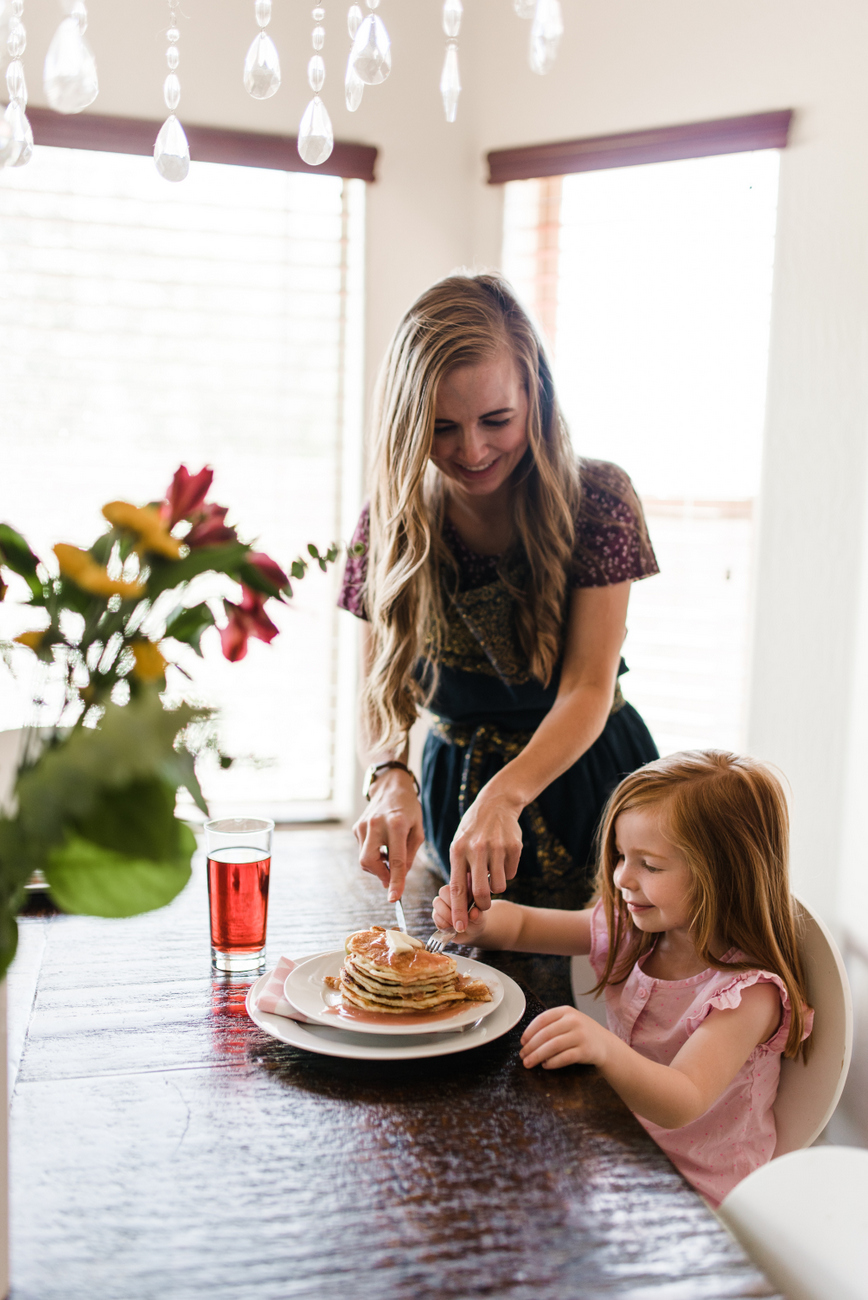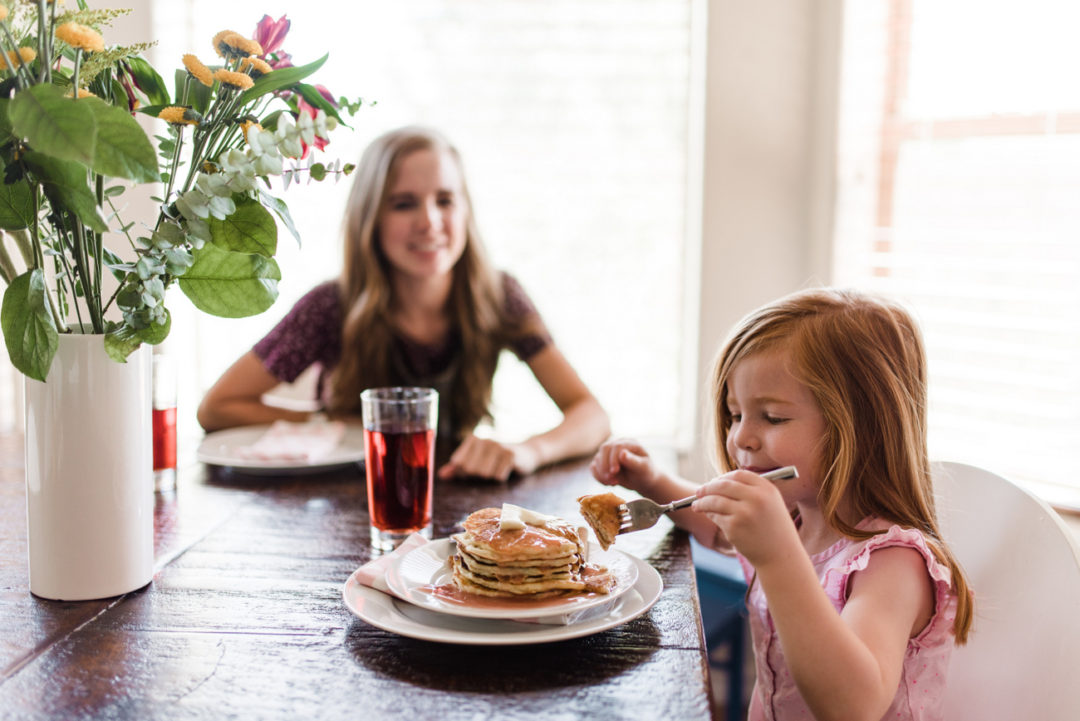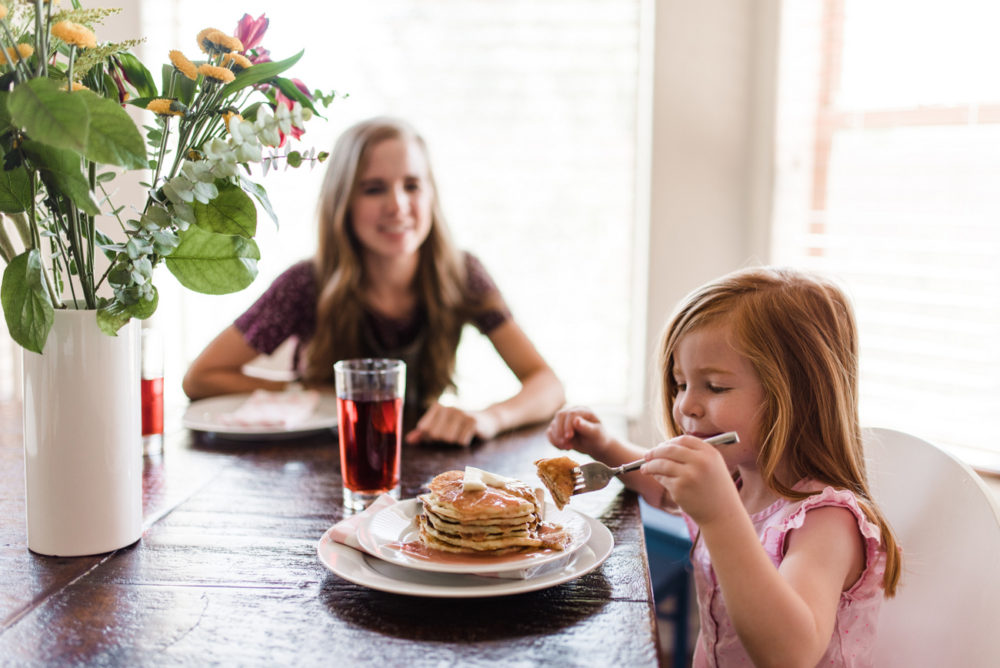 When I was growing up, I'd say 75% of the times we went out to eat were for breakfast (or, if that wasn't possible, to a place that served breakfast all day).
And the meals at home I remember most are breakfast.
We'd have waffles (made in our special heart-shaped waffle maker) or pancakes or French toast, usually with a side of sausage or pancakes and a fruit smoothie or orange juice.
And ALWAYS a syrup.
My dad is somewhat particular about syrup.
If it's maple syrup, it must be hot. I didn't even know people ate maple syrup at room temperature or straight from the fridge until I was probably eight or nine.
But more often than maple syrup, my mom would make a homemade sauce or syrup.
Strawberry sauce was the go-to, and if we had whipped cream to go on top? The best.
Once I got married and started cooking more on my own, I began experimenting with other syrups and sauces.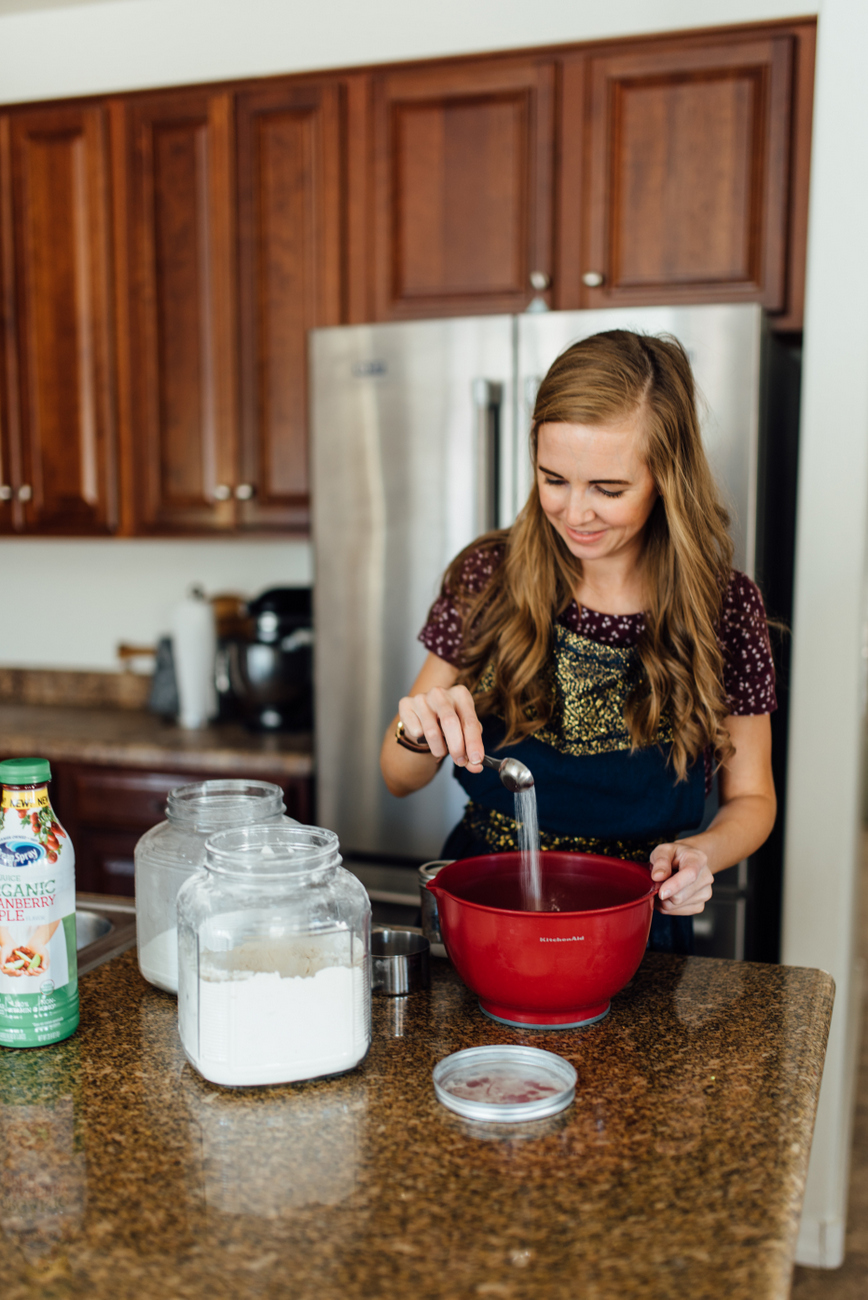 We LOVE pancakes around here and I make killer pancakes (this is the recipe I use), but the most important part is always what syrup will go on top.
Although we have some go-to syrups, I also love making seasonal syrups, with fresh berries in the summer or an apple cider version in the fall.
My favorite shortcut is using a really good juice to make syrup because then I'm not dependent on my fruit being perfectly ripe at the exact moment.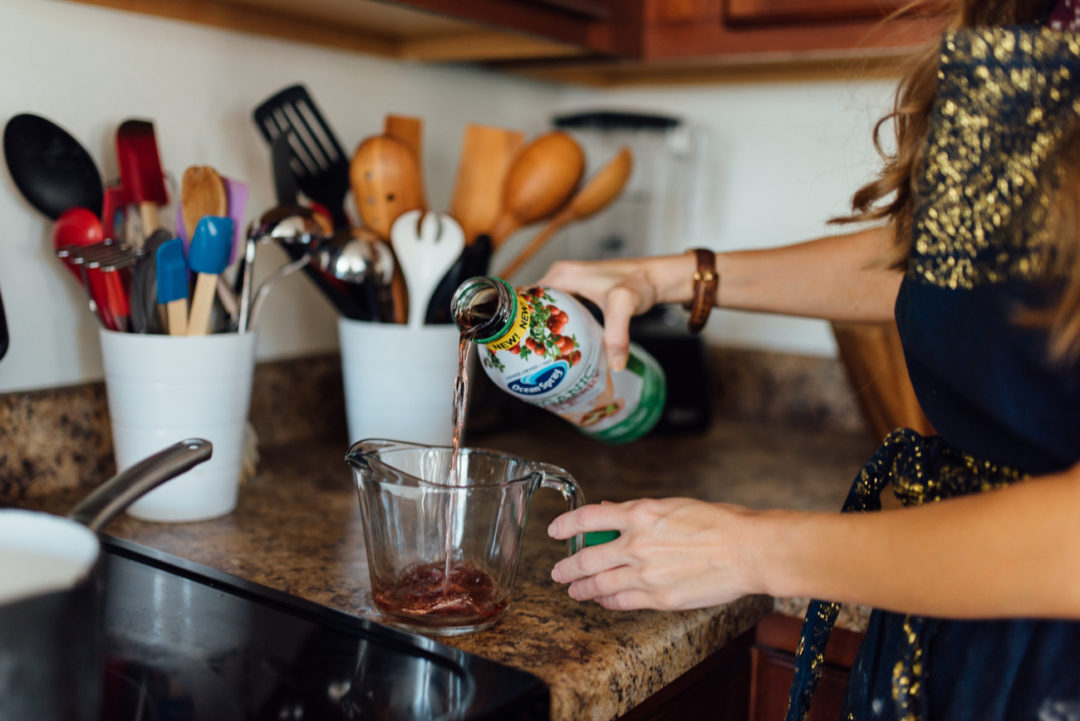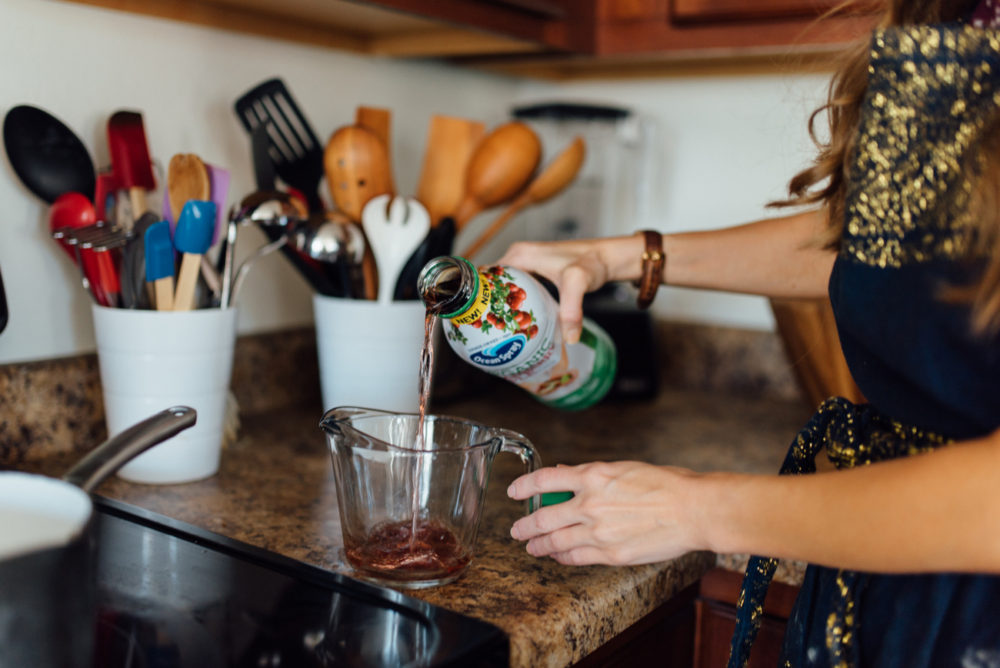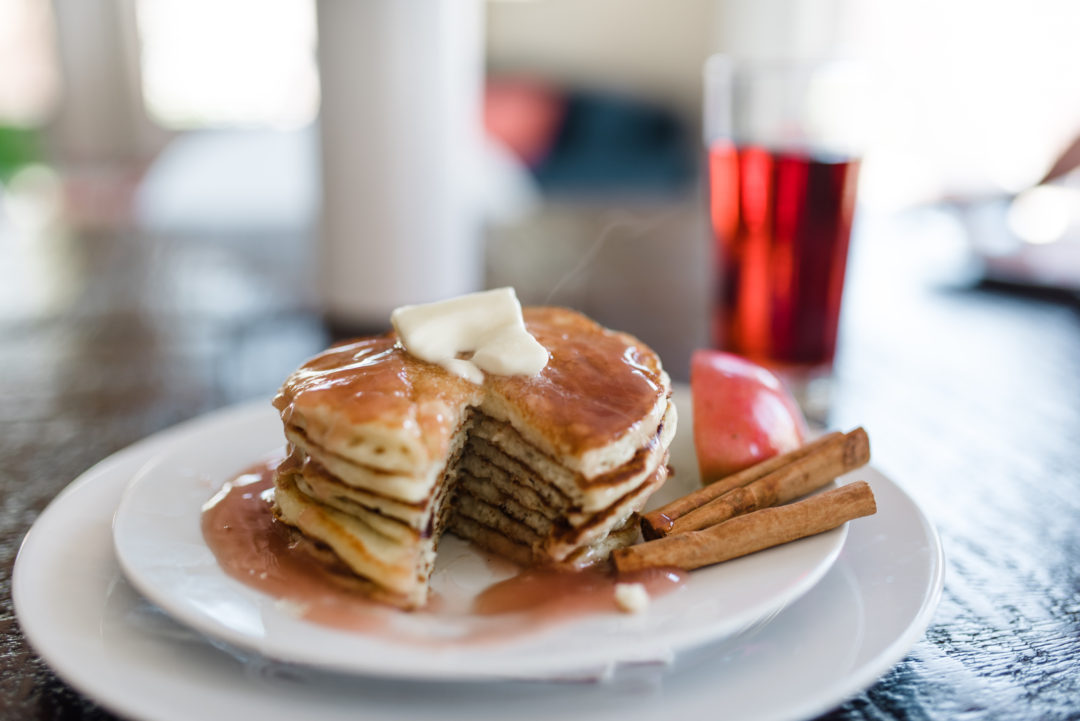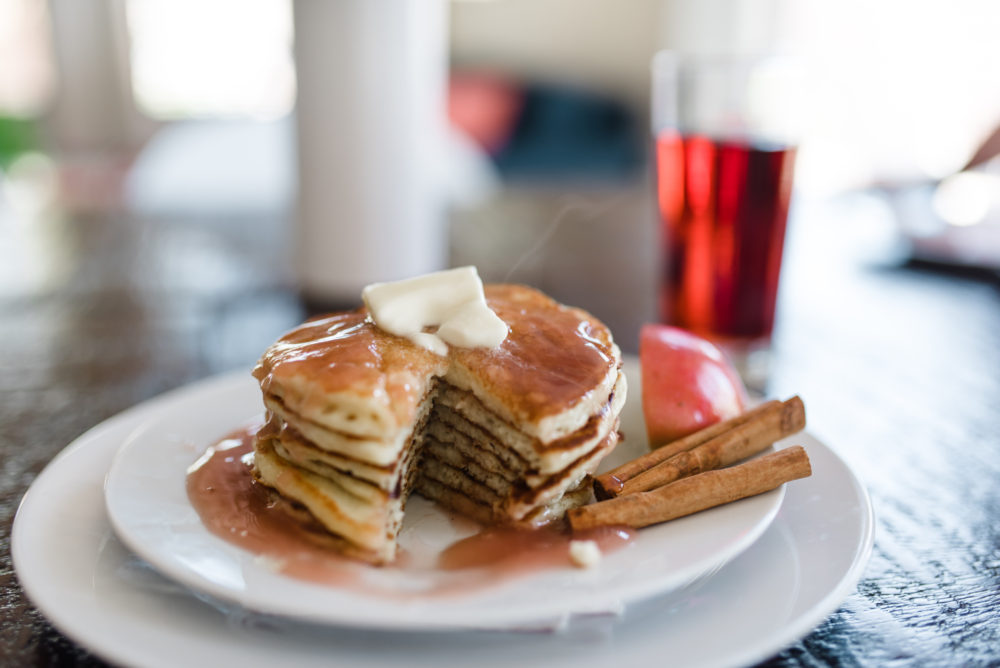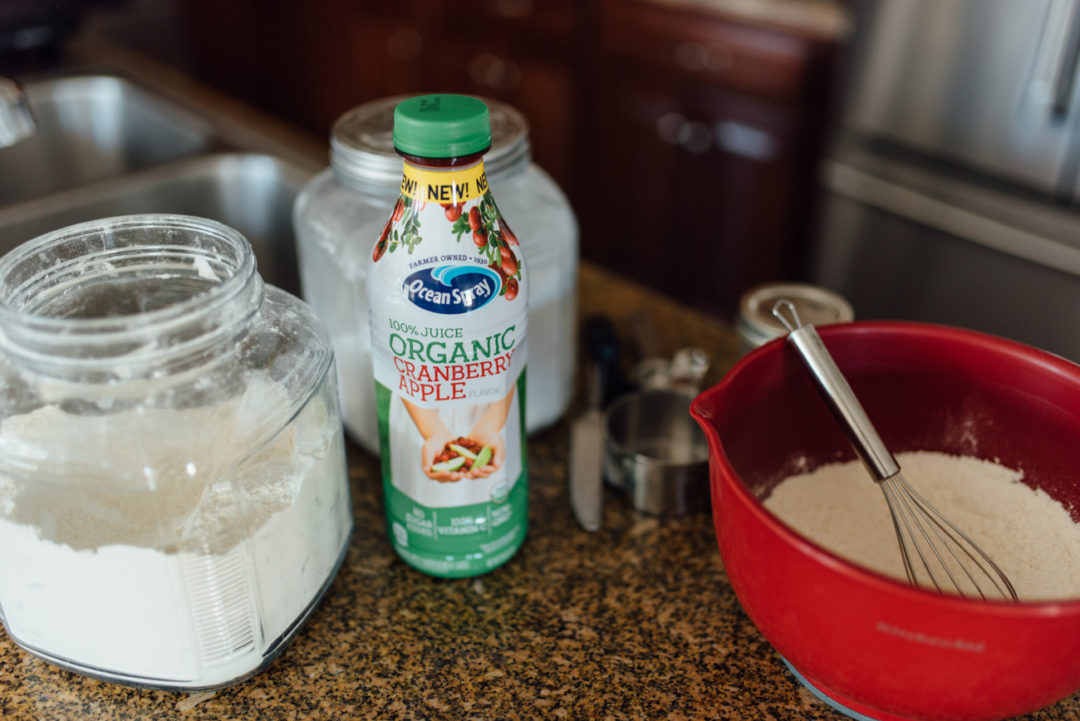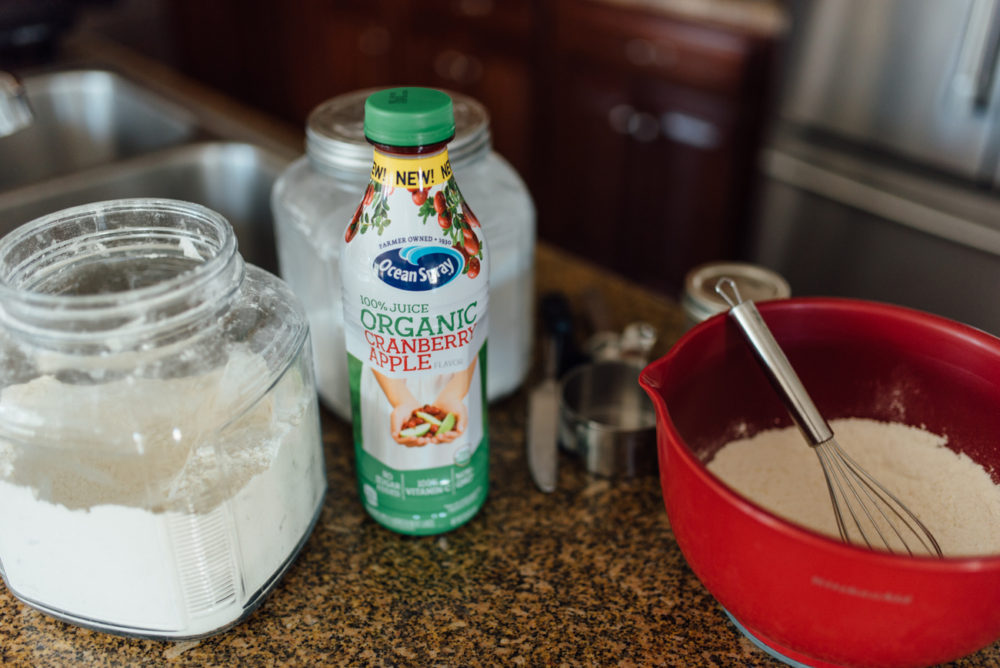 A recent favorite was this delicious spiced cranberry apple syrup.
I picked up some of the new Ocean Spray® 100% Juice Organic Cranberry Apple at Fry's and while my pancakes were cooking, I whipped this syrup up.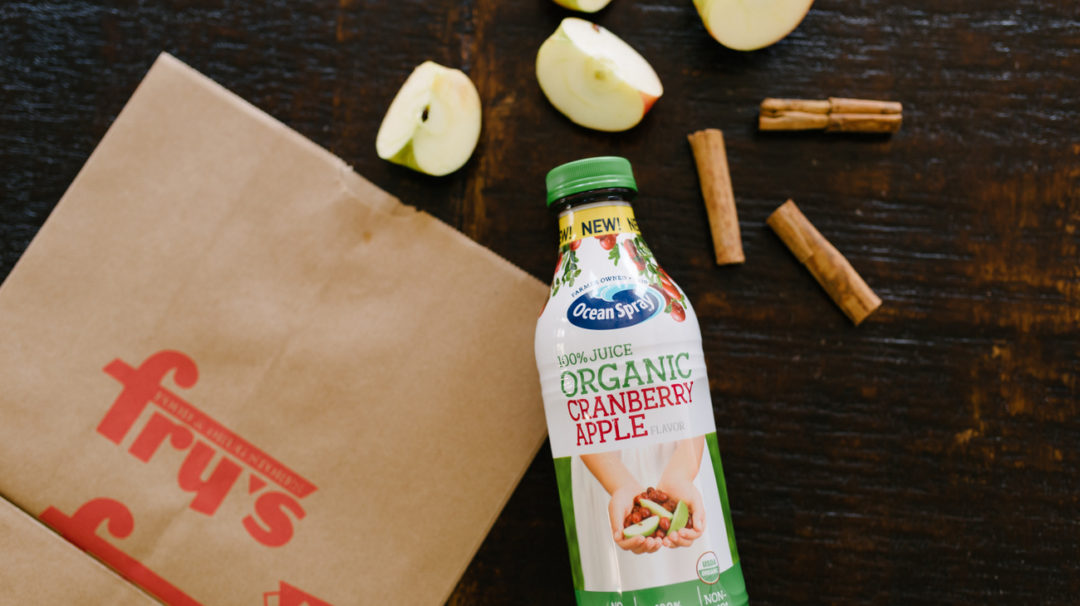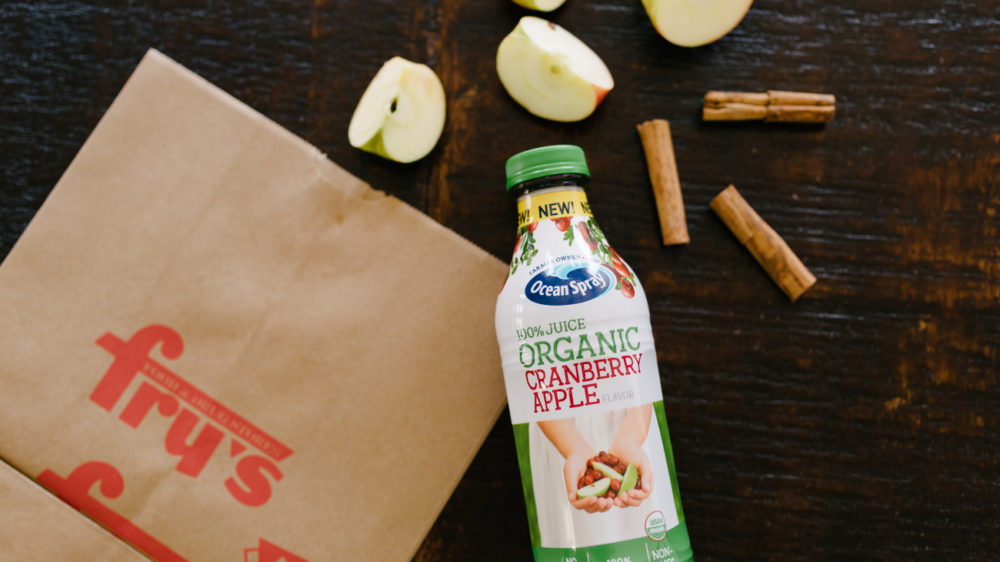 This recipe has a total of six ingredients, so it's really quick and, bonus, it tastes AMAZING.
Also, while some of the syrups I've made definitely veer into the super-sugary territory, I loved that this one had no added sugar (the Ocean Spray® 100% Juice Organic Cranberry Apple has no added sugar or artificial colors/flavors/preservatives added).
This recipe is not overly sweet – just the perfect complement to our pancakes without feeling like you're eating dessert for breakfast.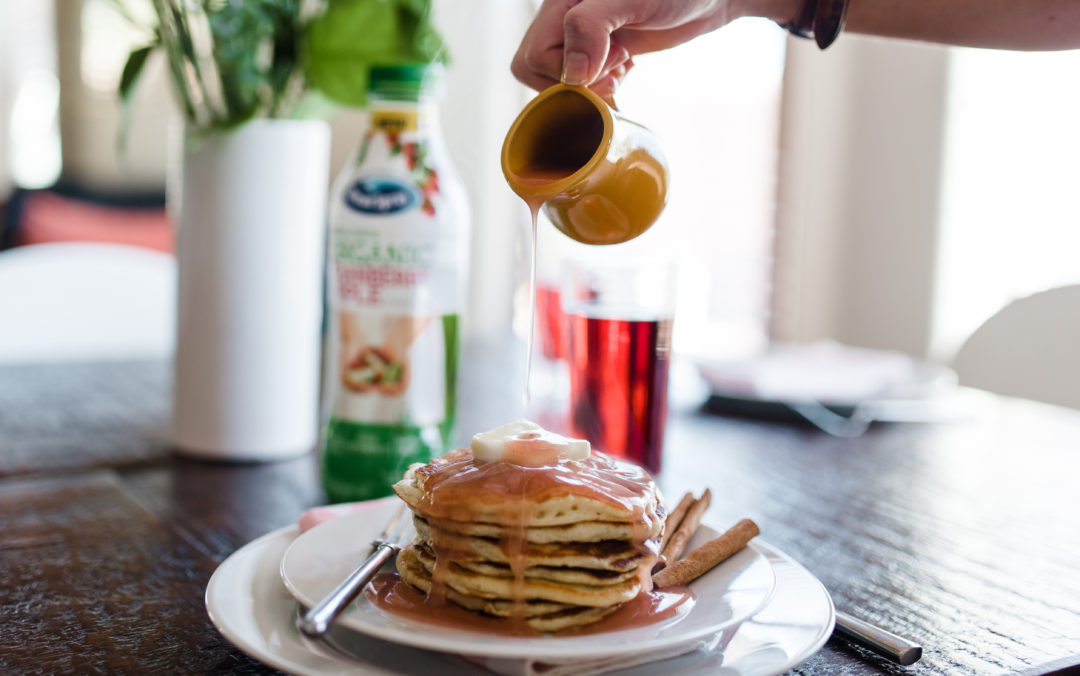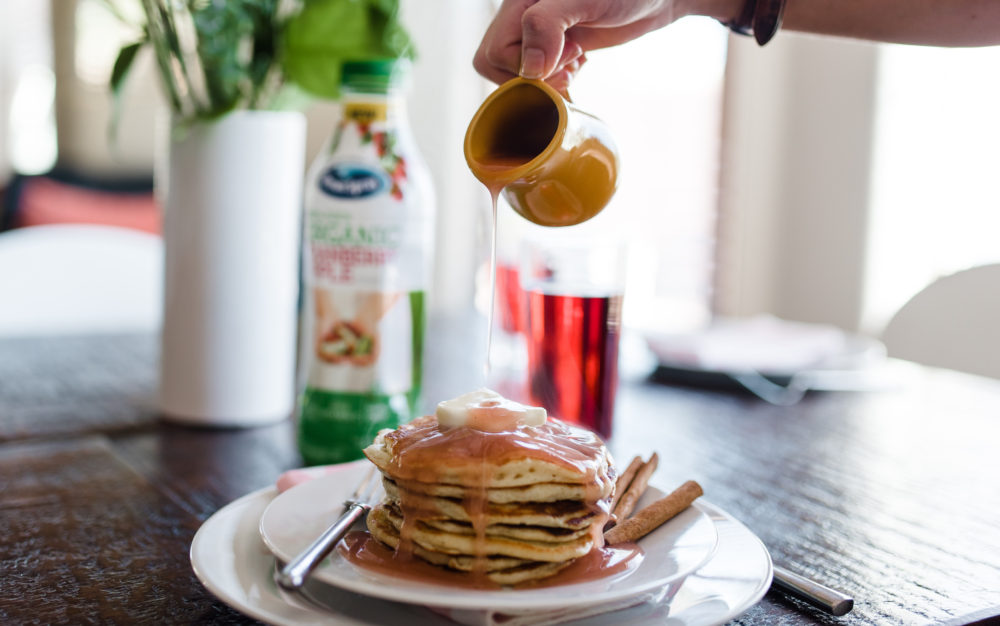 I'm certainly not opposed to the occasional dessert for breakfast, but especially during the holidays, I like to keep the sugar down where I can.
The other thing I loved is how fantastic my whole house smelled for hours after I made this. Basically all of fall wrapped up in an easy syrup.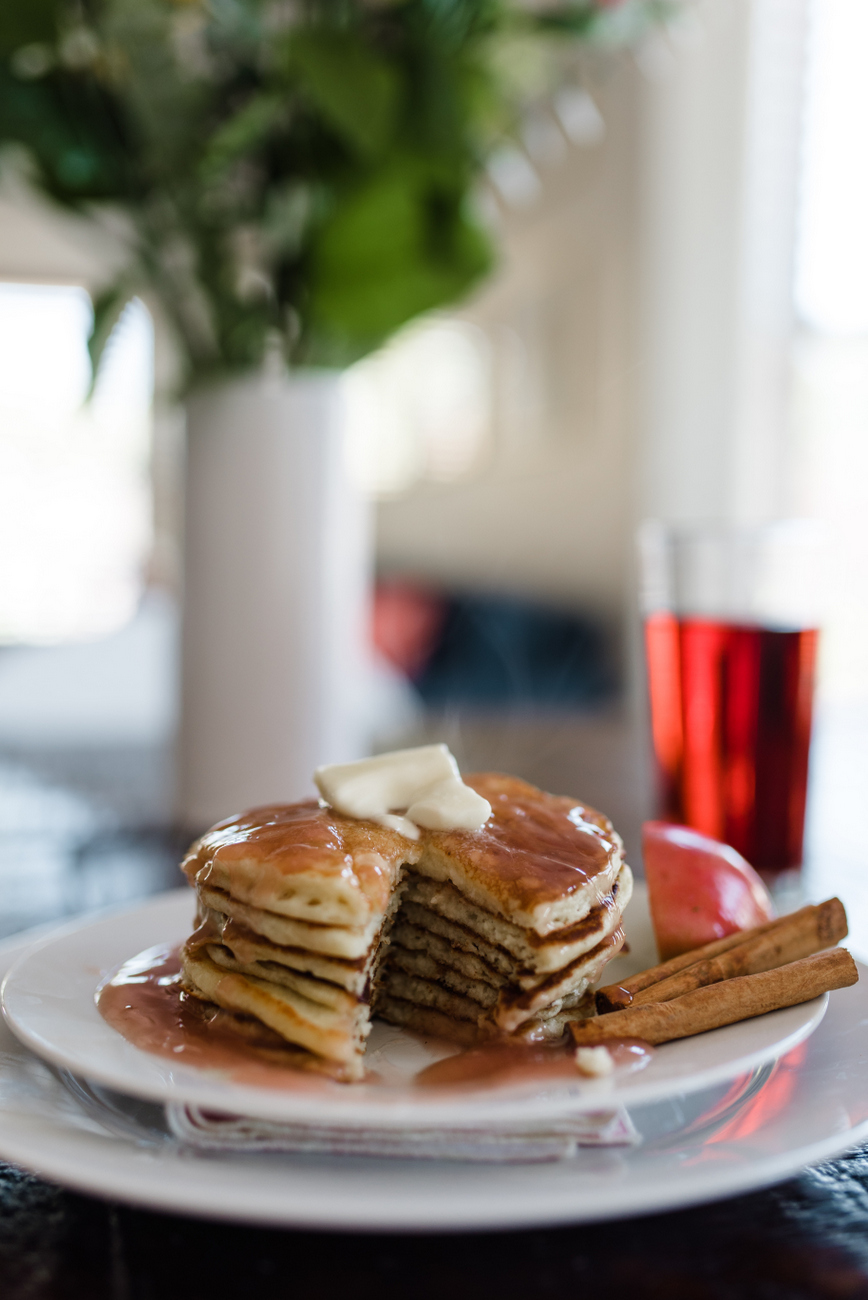 Next time you're at a Kroger store or a Kroger banner store, you can pick up an Ocean Spray® Organic 100% Juice in the juice aisle (next up for our family is a Cranberry Blueberry syrup!). If you're interested in all 3 flavors offered in the new organic juices, head over to Ocean Spray's website here!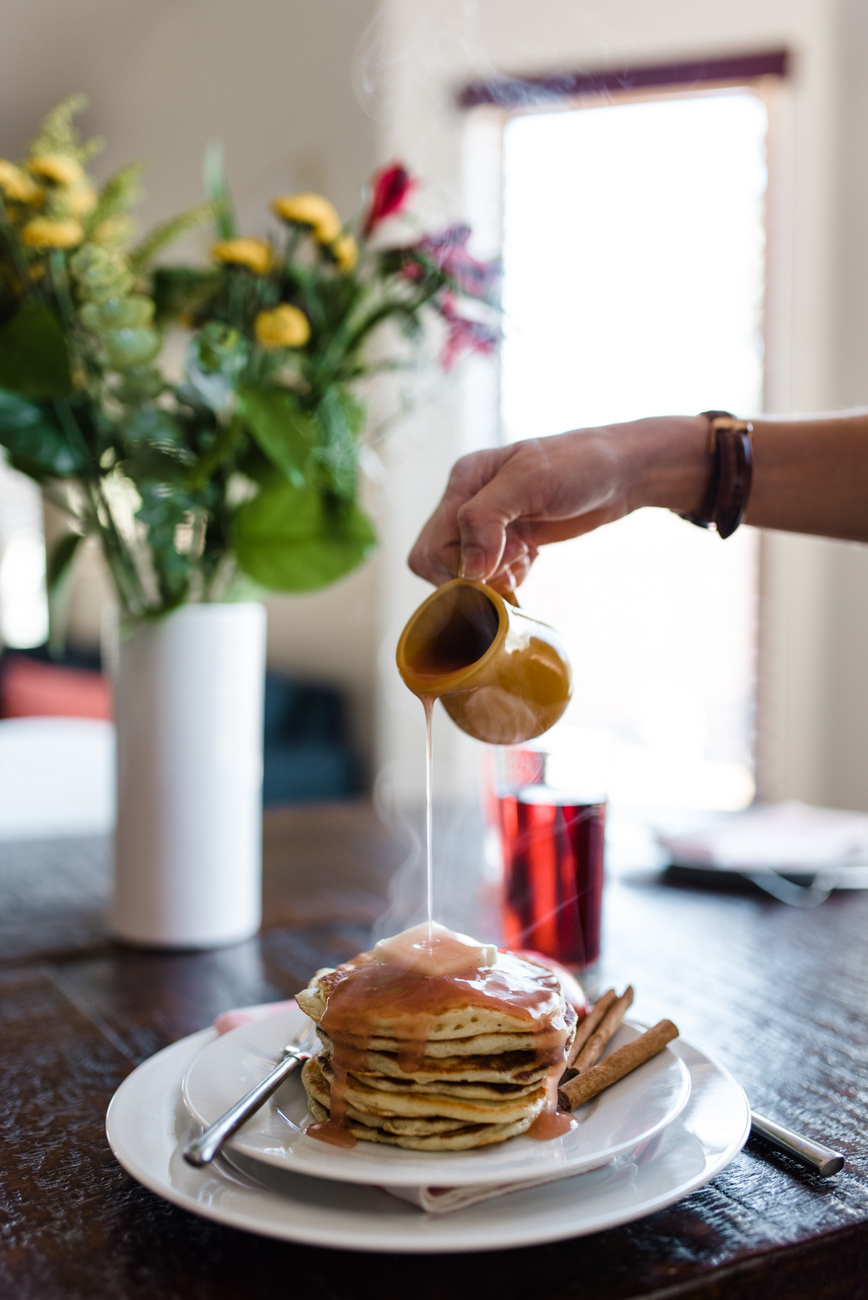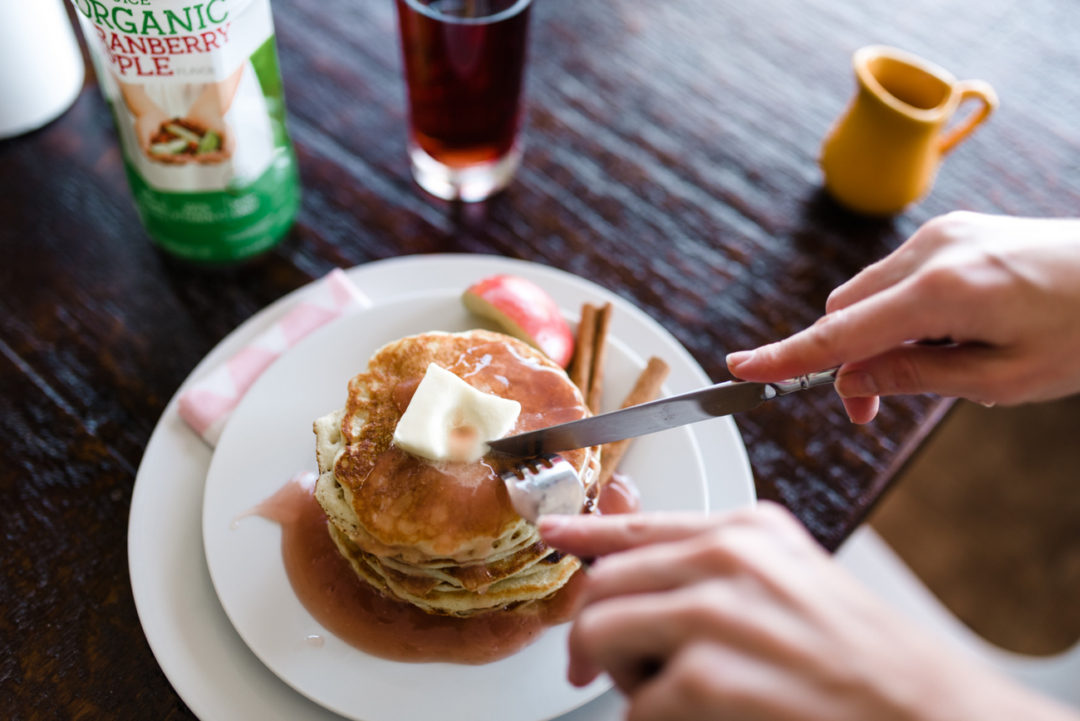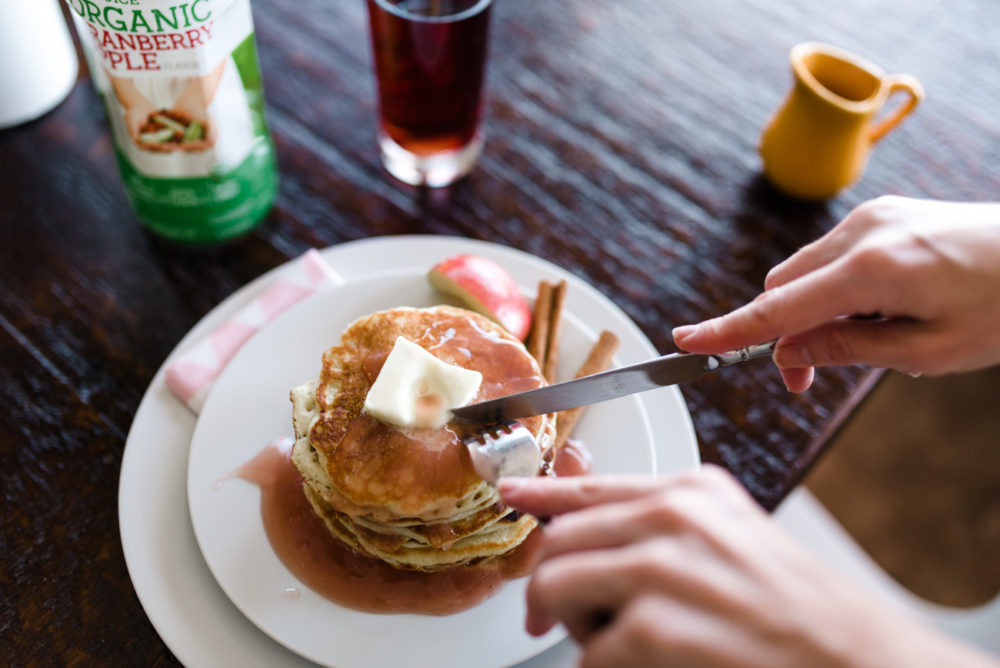 spiced cranberry apple syrup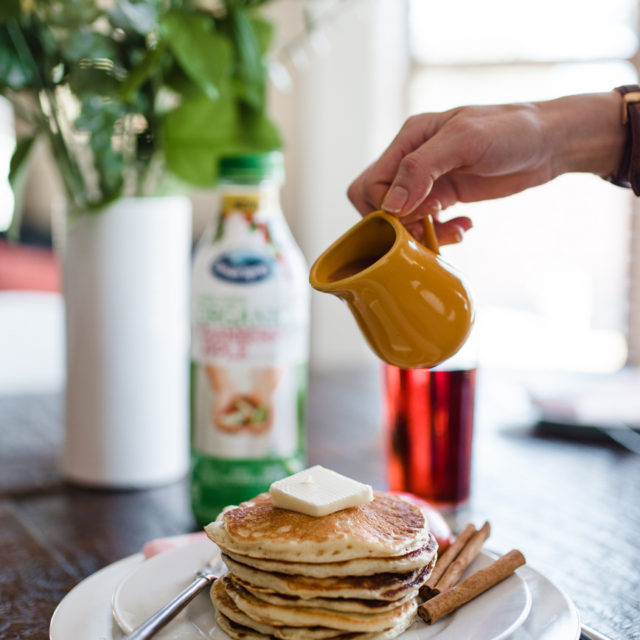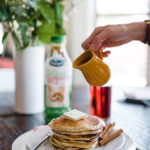 Spiced Cranberry Apple Syrup
A super simple spiced cranberry syrup recipe that's perfect for the fall and winter and delicious on pancakes, waffles, and french toast!
Ingredients
2

cups

Ocean Spray® 100% Juice Organic Cranberry Apple

3

cinnamon sticks

(or 1 teaspoon ground cinnamon)

1/8

teaspoon

ground nutmeg

1/8

teaspoon

ground cloves

2

Tablespoons

corn starch

2

Tablespoons

cold water or Ocean Spray® 100% Juice Organic Cranberry Apple 
Instructions
In a small saucepan, stir together the Ocean Spray® 100% Juice Organic Cranberry Apple, the cinnamon sticks (or ground cinnamon), the nutmeg and cloves and let simmer for 5 minutes.

In small bowl, whisk together the cornstarch and cold water or juice.

Carefully remove the cinnamon sticks from the saucepan and pour the cornstarch mixture into the syrup, whisking constantly. Let it come to a gentle boil, stirring frequently, until thickened.

Serve hot over pancakes or waffles.
if you liked this cranberry syrup recipe, you might also like these other posts: