Introducing The Pampers Pure Collection, The newest addition to an already amazing product line. This post is sponsored by Pampers, one of my very favorite brands in the world.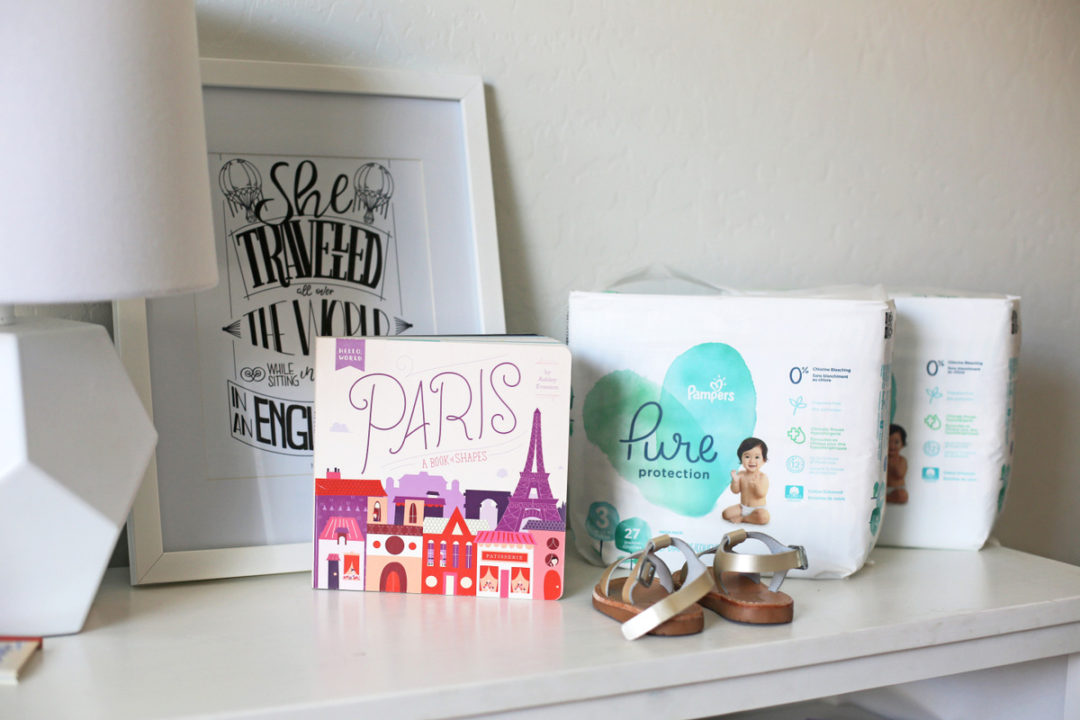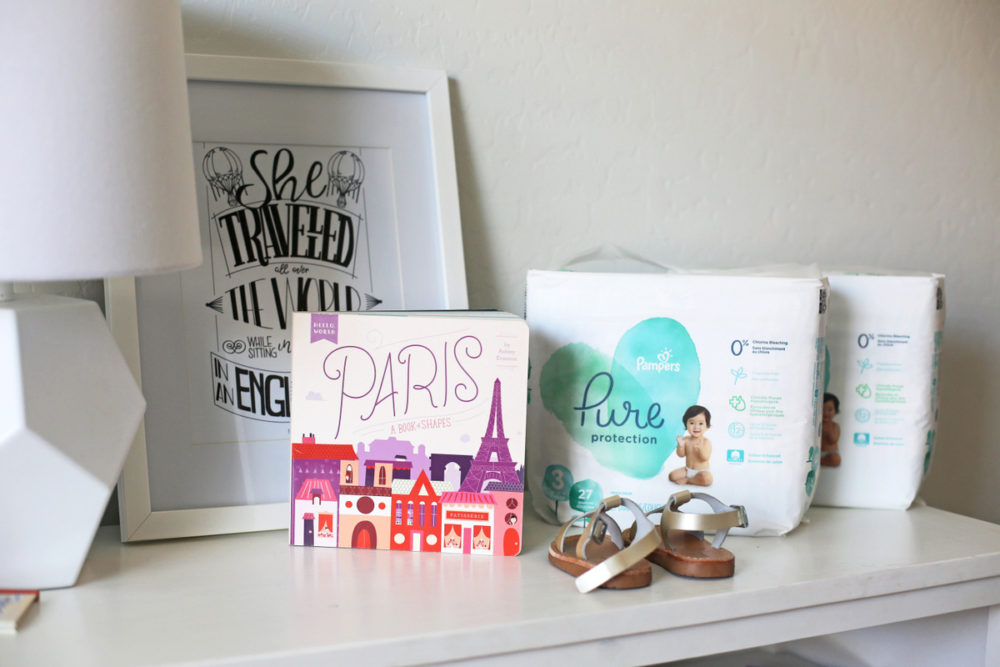 Over the last year, I've discovered how much I LOVE seeing people who are really, really good at what they do.
I worked with a graphic designer last year for London Littles, and watching her work her magic from start to finish was unbelievably fun for me.
I went to a workshop a few weeks ago and the instructor was so knowledgeable about the topic and so good at sharing that expertise, that just soaking it all in felt like a treat.
One of my friends is a makeup artist and watching her apply makeup really IS like art.
I feel that way about Pampers, too.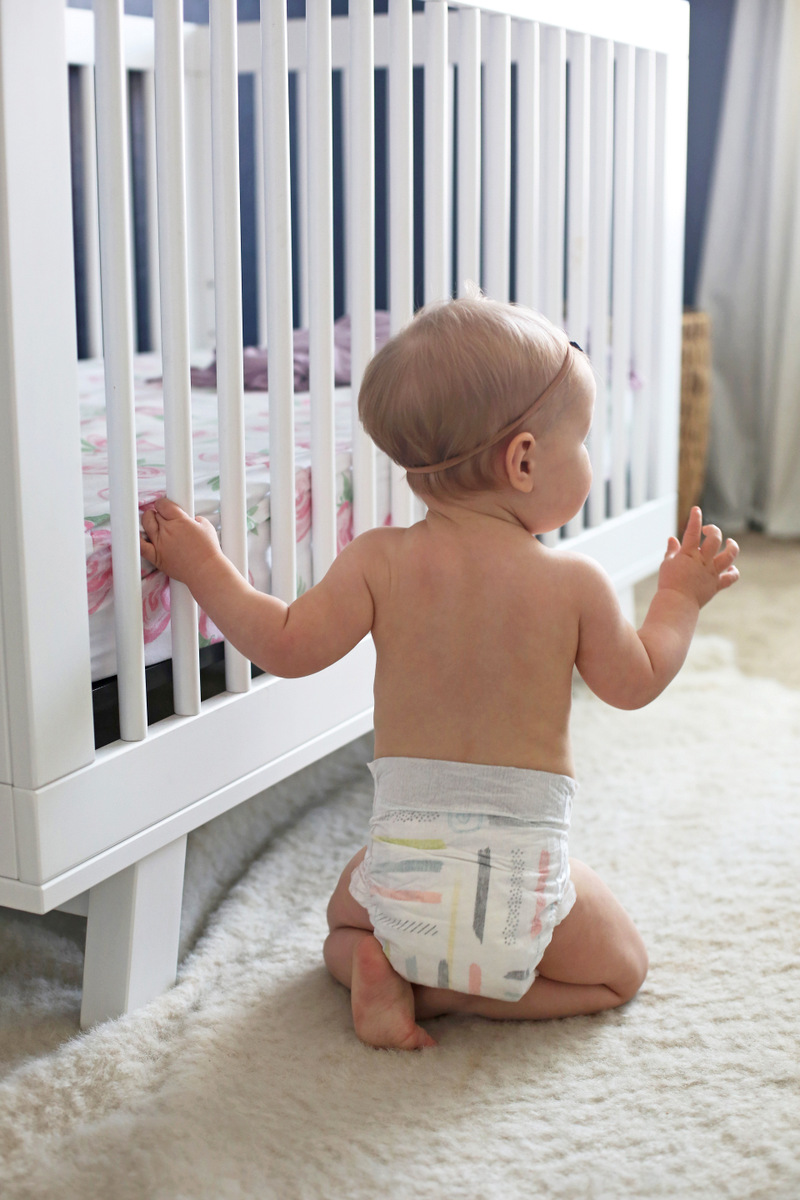 Over the past four years, since I started working with them, I've loved meeting various members of their team and seeing how dedicated they are to making amazing diapers and wipes.
I remember the first time we toured the Pampers headquarters in Cincinnati and one of the main guys in the lab showed us how they make a Pampers diaper and he told us, "Pampers diapers really have all the bells and whistles."
And I thought to myself, "What does that even mean? How does a diaper have bells and whistles?"
Now, four years later, I know EXACTLY what he means.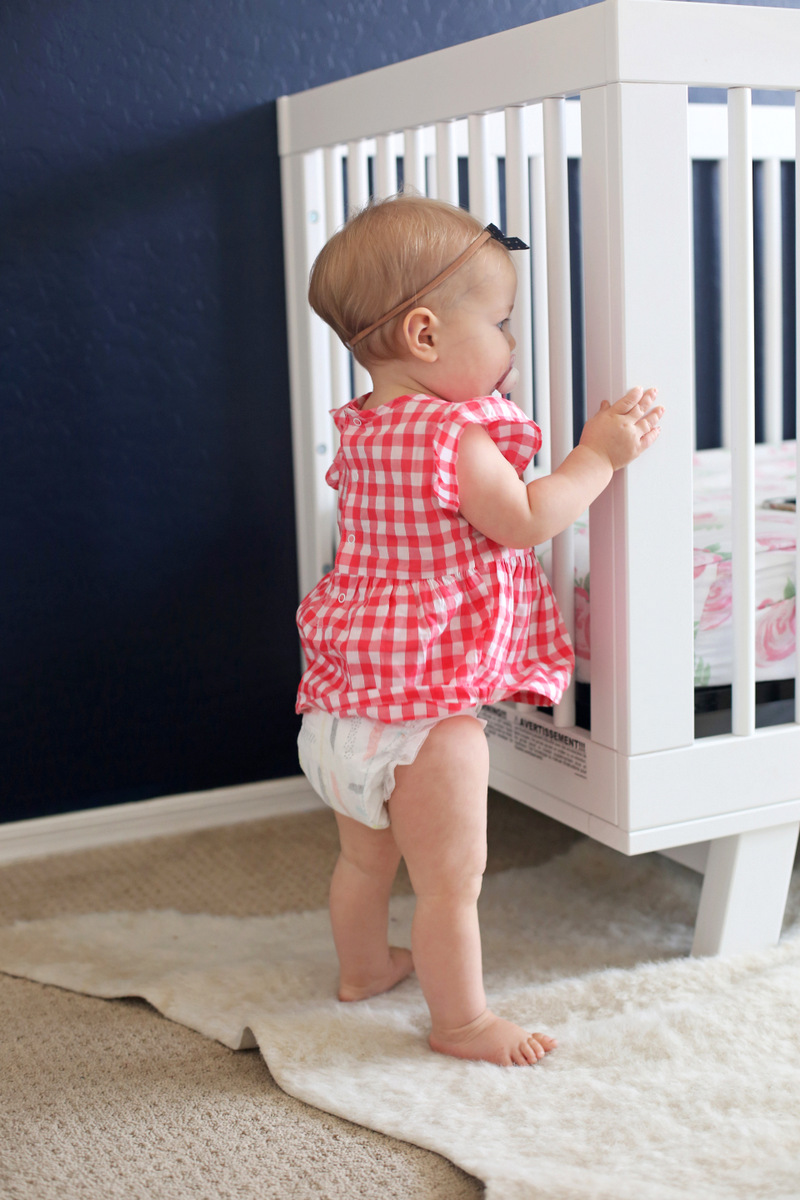 Not only are Pampers diapers just the absolutely best diaper in terms of leak protection, they also have the best tabs and the best fit, plus the three channels that distribute liquid more evenly and the wetness indicator line.
They are just really good at making diapers.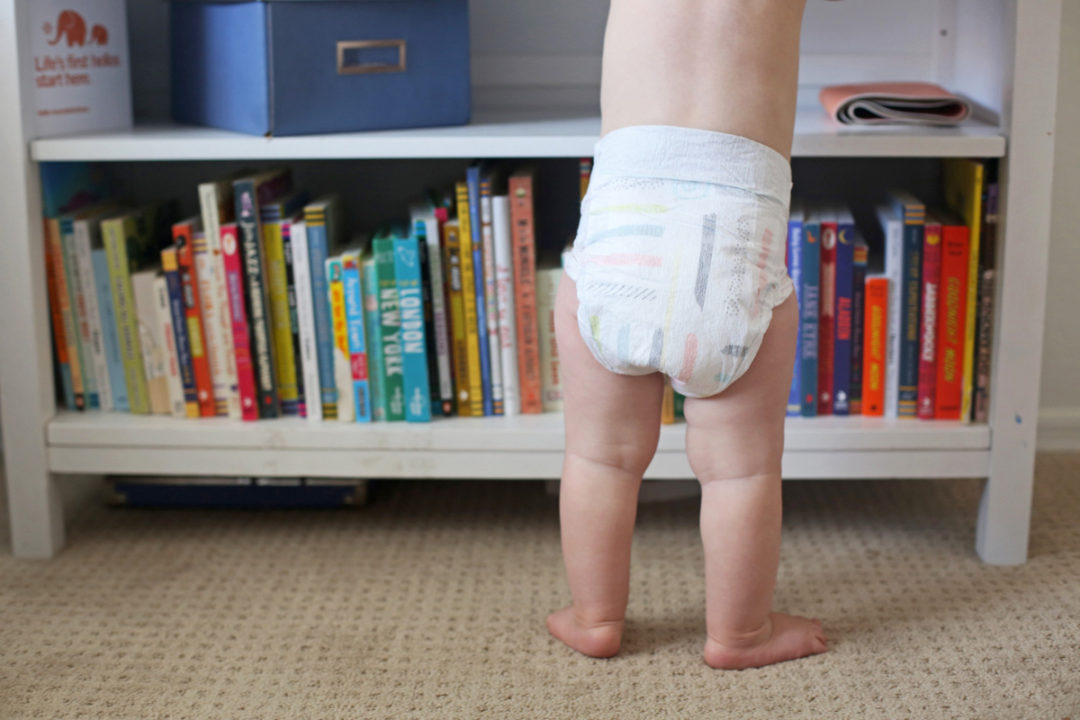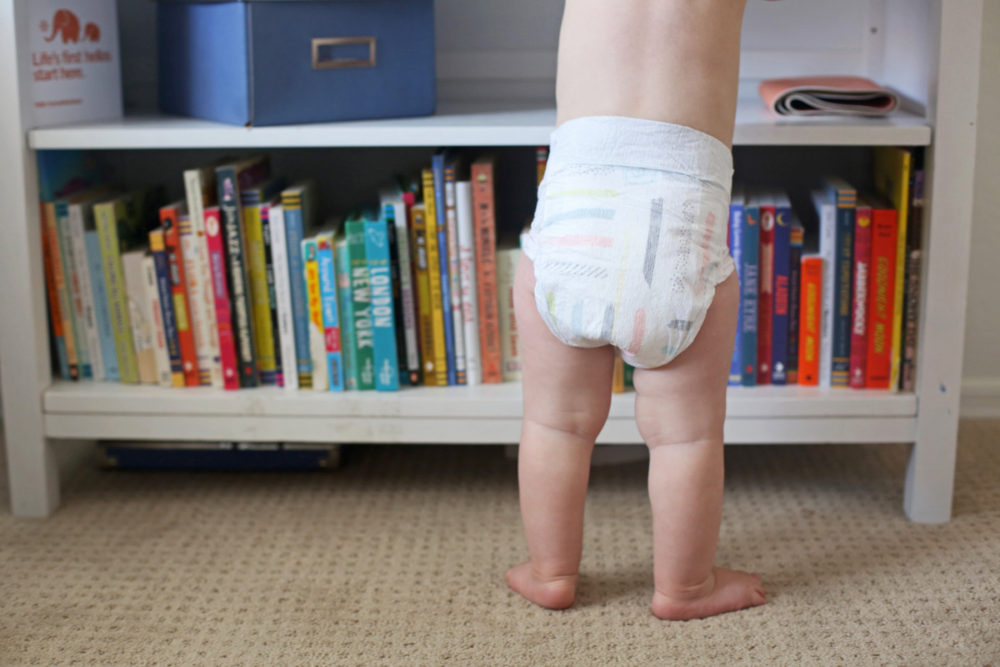 And last week they proved this again.
They've just announced a new line called the Pampers Pure Collection, which includes diapers and wipes, made with plant-based fibers and other thoughtfully selected materials, and has all the performance Pampers known for, including the three channels, the wetness indicator, and a superior fit.
Pampers Pure Protection diapers are fragrance-free, paraben-free and have no lotion included so they're gentle for our baby's delicate skin, and don't use chlorine bleaching or have any natural rubber latex. Plus, they have the wetness indicator, which I love.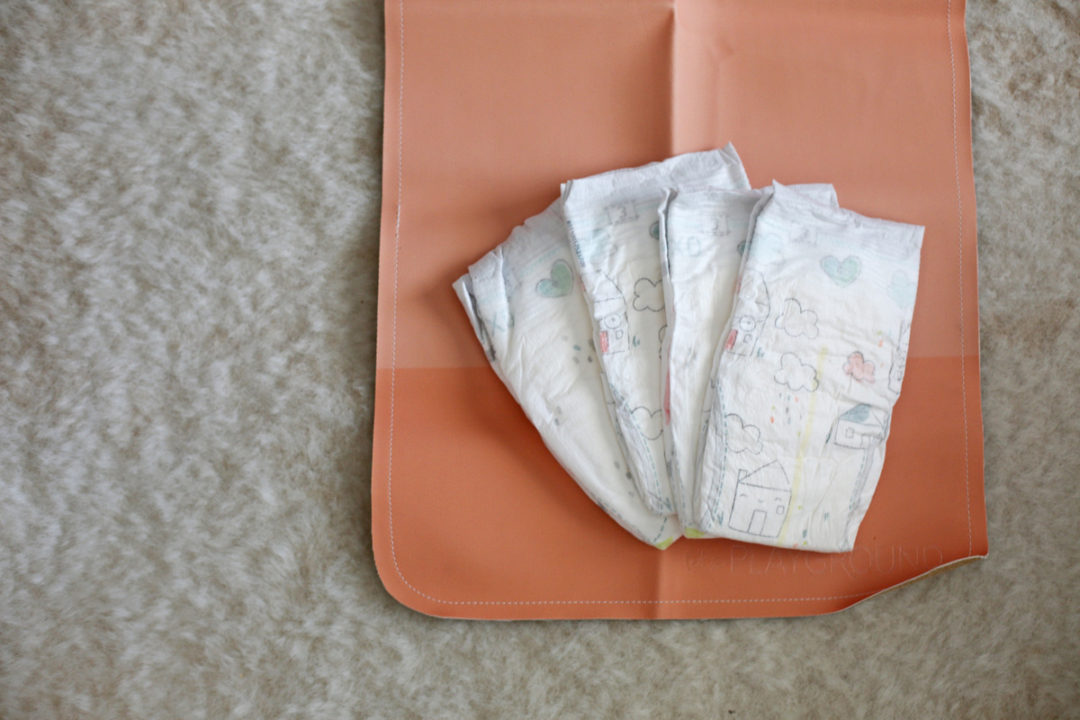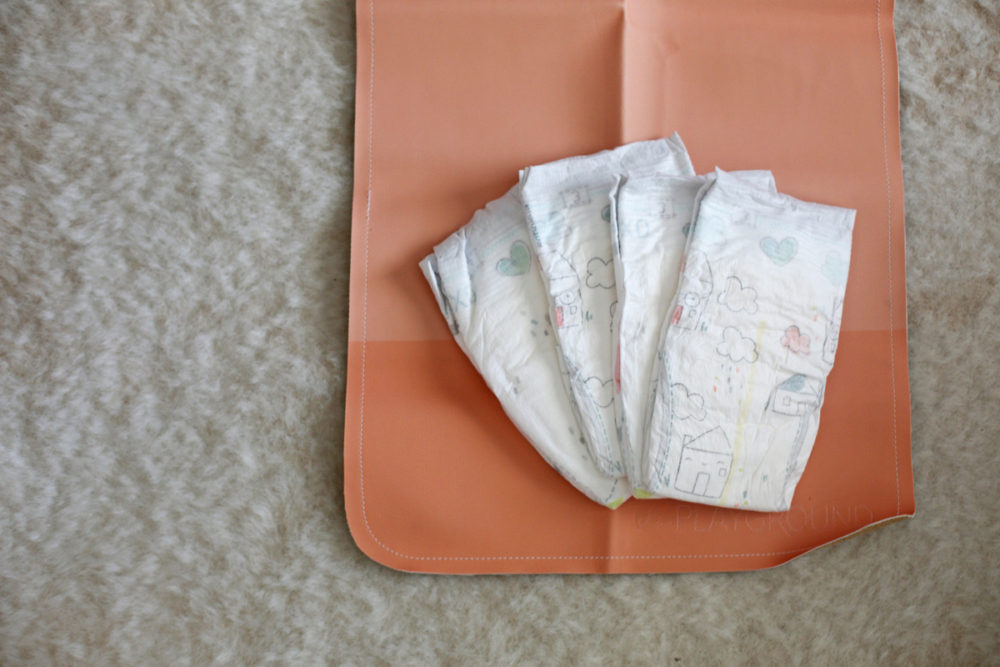 Also, they're really cute. When I put my first package of Pampers Pure Protection in my diaper basket, I kind of couldn't get over how darling they looked – I loved the subtle, modern designs and fun color scheme.
Did I mention they also have wipes?! New Pampers Aqua Pure feature carefully-selected ingredients, including 99% pure water and a touch of premium cotton . These wipes are specifically designed to help maintain the pH of baby's delicate skin and are safe for use on newborn bottoms, hands and faces.
All of Pampers product lines, from Swaddlers to Cruisers, Sensitive to Baby Dry and now Pampers Pure Protection, are fantastic diapers, and I love that Pampers is committed to giving parents choice by creating diapers for whatever your needs and priorities are for diapering your child.
As Bart and I were looking at the packaging on the Pampers Pure Protection diapers and reading up about this new line, Bart said, "Pampers REALLY knows their stuff."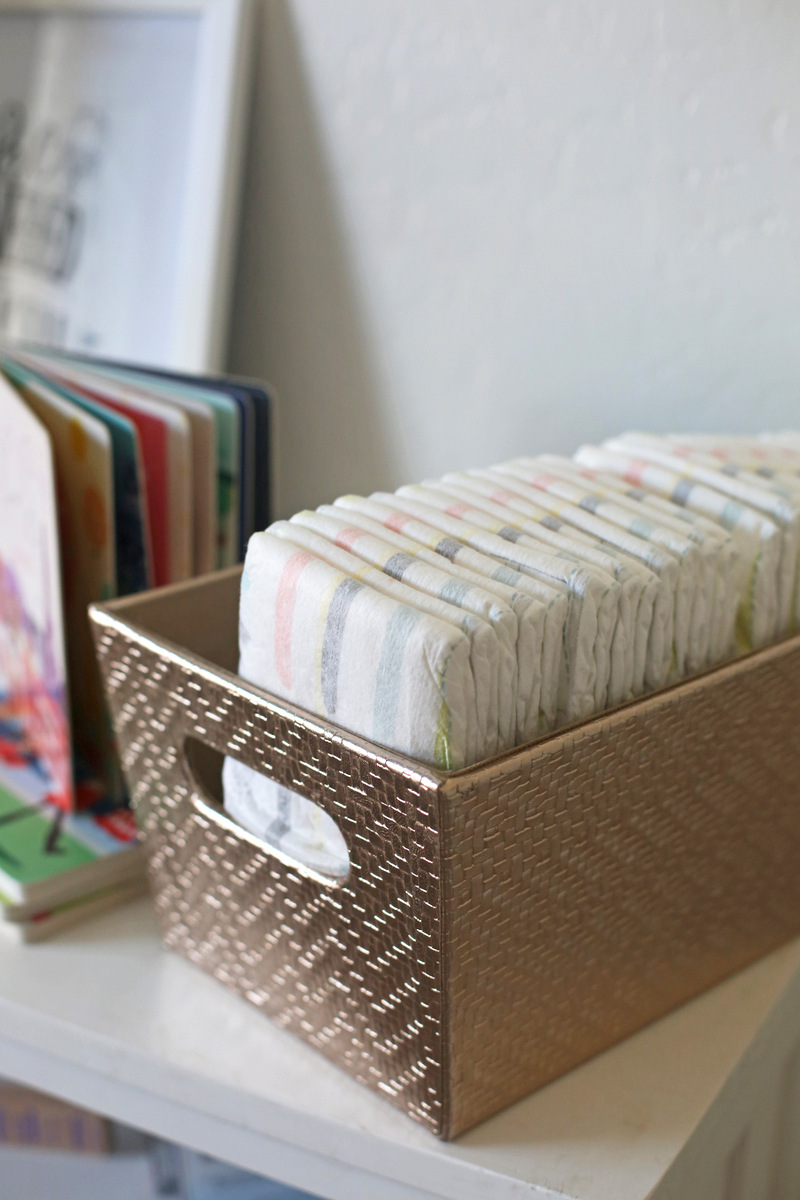 And I just laughed, because I'd been thinking exactly the same thing.
There are lots of things I don't want to worry about on a daily basis and diapers is one of them.
I love that Pampers does their job so well so that I can spend my time doing the things I'm really good at.
Which is mainly maxing out my library cards.