We start spring break this weekend and I'm looking forward to a low-key relaxing week (the girls and I are headed down to Las Vegas next week for a few days with my parents and my sister).
There are some fun book deals going on this weekend, so if you need something new to read or listen to, snatch one or two of these up!

No Jokes About These April Fools' Book Deals
Code Name Verity by Elizabeth Wein – ebook
I just shared a post about my favorite historical fiction books and this one set during WWII definitely graced the list. It is so different from any kind of WWII book I've read AND it's filled with so many twists and turns. I hope you'll give it a read. (Full review here)
A Quiet Life in the Country by T E Kinsey – ebook
There are six books in this series and all of them have nearly 3,000 five star reviews. It follows Lady Emily Hardcastle – an eccentric widow who moves to the English countryside in 1908 with her maid who is, naturally, a martial arts expert. But when a dead body appears in the woods, all hopes for a quiet life disappear.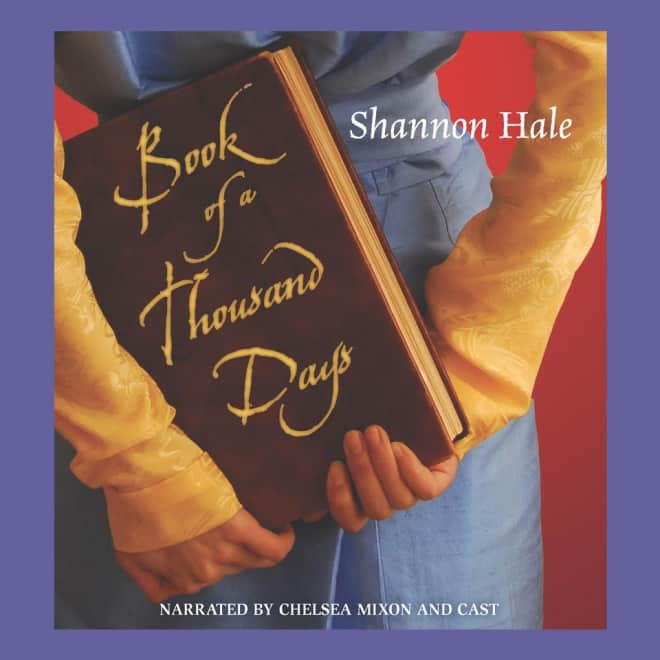 Book of a Thousand Days by Shannon Hale – audiobook
I will not apologize that I have stated multiple times that I think Shannon Hale is the BEST! When Lady Saren and her maid find themselves trapped in a tower after she refuses to marry the man her father has chosen for her, will they be able to escape? (Full review here) This is a Chirp audiobook deal – If you're new to Chirp, here's all the details on how it works.
The Secrets of Happy Families by Bruce Feiler – audiobook
This is one of my favorite parenting books, and it was part of the 2020 Everyday Reading Book Club! This is such a great book about making the most your time together. (Full review here)

Universe of Two by Stephen P. Kiernan – ebook
When a Harvard mathematician designs and builds the detonator of the atomic bomb during WWII, he becomes absolutely devastated by the immense guilt that takes hold after the bombings in Hiroshima and Nagasaki. All he can think of is escaping and starting a fresh new life with his wife, and spending it making amends. This historical fiction novel is based on the life of the actual mathematician Charles B. Fisk.