You know what I've been surprised by?
How hard it is to make friends as an adult.
I'm naturally much more on the introverted side, so I do not feel like making tons of friends easily is one of my strong points.
But the older I get, the more I feel the desire for strong friendships in my life.
I was never someone who had a lot of friends – I feel like I knew a lot of people and was friendly with them, but I've always had a small number of close friends (and for most of my growing up, almost every one of my close friends was a boy).
Then I went to college and ended up becoming close friends with my roommate and the two girls next door and it was one of my first experiences having multiple close female friends.
After that, I had a small number of friends I really really liked in each place we lived.
Texas was particularly great the second time we lived there, thanks to being in an apartment complex with more than a dozen other young couples with one or two small children around the same ages as mine and we'd go for walks together in the morning or have impromptu play dates.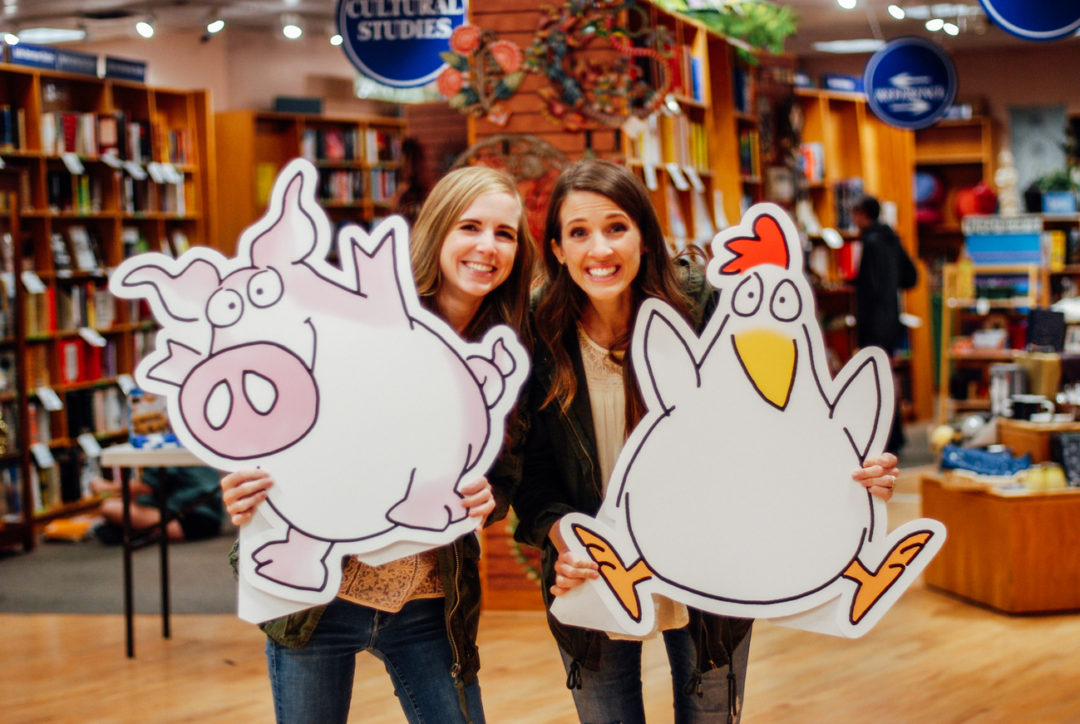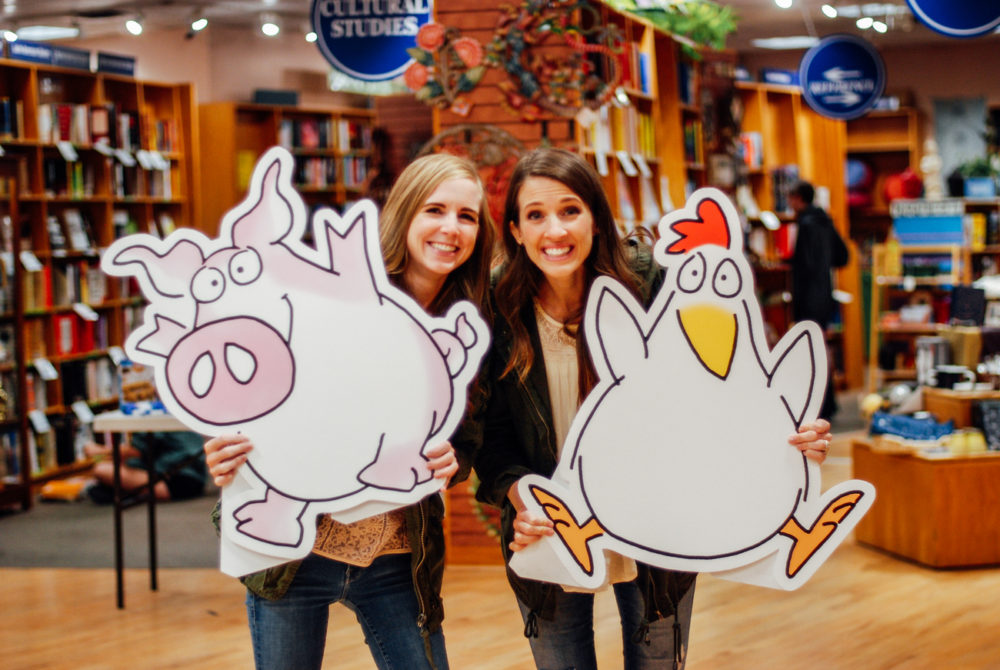 I also belonged to the best book club on earth where, every month, I felt like I was surrounded by kindred spirits.
I felt like, more than I ever had, that I really had dear friends (and moving away was pretty heartbreaking for me).
And North Carolina was as easy a move as you could possibly have, since Duke is completely set up to bring people together and make them feel welcome – there were welcome parties, family events, weekly dinners, and lots of other smart, interesting families.
All of which made moving to Arizona something of a shock.
It wasn't like North Carolina, where everyone was new and looking for friends. In fact, a huge proportion of the people I've met in Arizona are originally from here and so they have family and old friends and aren't really looking for a bunch of new friends (which doesn't offend me – most people only have so much time available to spend socially, and if they are already maxed out, they just don't have room for a lot of new friends).
I also noticed how different my own situation was. When we lived in Texas and North Carolina, I had no children in school, so I had basically all day every day free to get together for park play dates, library story time, or picnics. I was working around a single nap for Ani and other than that, I could come and go as I pleased.
But that wasn't the case when we moved here.
Ella was now in school and between drop-off and pick-up and a napping baby, I couldn't believe how much that tied up my daily schedule.
When we took her out of school and homeschooled, that actually made it WORSE because my whole morning was dedicated to homeschooling, so I was even less free.
It was a pretty lonely time for me.
My friend Jessica came to visit with her two little girls about five months after we moved here, and having a friend to talk to felt like the best thing in the world. I literally followed her around the house for two days talking non-stop.
I slowly started to realize that if I was going to make friends, it was up to me to make that happen.
I'd been invited to join a book club and I really really liked the women there (they were the first people that made me feel like I could enjoy living in Arizona). I'll admit that reading through the Great Works of the Western World would not be my first choice, but I love the discussions and I really love getting together twice a month with women I admire and enjoy.
Shortly after I moved here, a friend of a friend reached out to me and asked if I wanted to get together and although that's the kind of thing that makes me SO uncomfortable (making small talk with a stranger for two hours? Kill me now). But then she was the most delightful person on the planet despite the fact that she'd agreed to drive all the way to my neighborhood splash pad so I wouldn't have to drive more than four minutes and then my key didn't actually WORK for the splash pad, so we were just standing around with antsy kids in 117 degree weather. And then my children ate all her snacks.
Let me tell you, you don't let a new friend like that get away.
She's turned out to be one of those miraculous friends who is always like "hey, there's a new park. How about we meet there on Tuesday afternoon?" And then all I have to do is show up. Sometimes I even bring my own snacks.
I forced myself to go to blogging events around the Phoenix area even though I wanted to just turn around and go home instead of meet new people. And I tell myself that all I have to do is pretend to be extroverted for two hours. And then I can go home and read a book in my pajamas.
And, what do you know? After going to a few of them, I know people and it's not so horrifying to enter a room full of people.
Last year, I decided to start hosting birthday lunches for a small group of my friends. And having these four fun, smart ladies over several times a year is really great.
This year, I decided I wanted to start up another small lunch group and I agonized over the initial email – what should I say, how should I say it? Would they think I was lame?
Then I thought, "How would I feel if I got invited to a lunch group like this? I'd be THRILLED. If they think it's lame, they probably aren't going to be the kind of person I'm going to connect with."
And every single person sent me the nicest response saying they'd love to, and what could they bring, and when everyone left yesterday, they said, "This was so fun. Let's do it every month."
I just had to get the ball rolling.
One of my dearest friends in Texas was someone I met at library story time because I went every week and never talked to a soul and I thought, "Just talk to the person next to you." And we ended up having lots in common and getting together every week for a standard low-key Tuesday afternoon play date while our husbands worked long hours and she was so low-key and easy to talk to, even though it took me several weeks to really warm up.
In London, I met another woman with a little girl about the same age as my girls at story time and we decided we'd go to the park every week after story time, and it was such a lifesaver to have another woman to chat with each week (and talk about some of the funny and odd things about being Americans in London).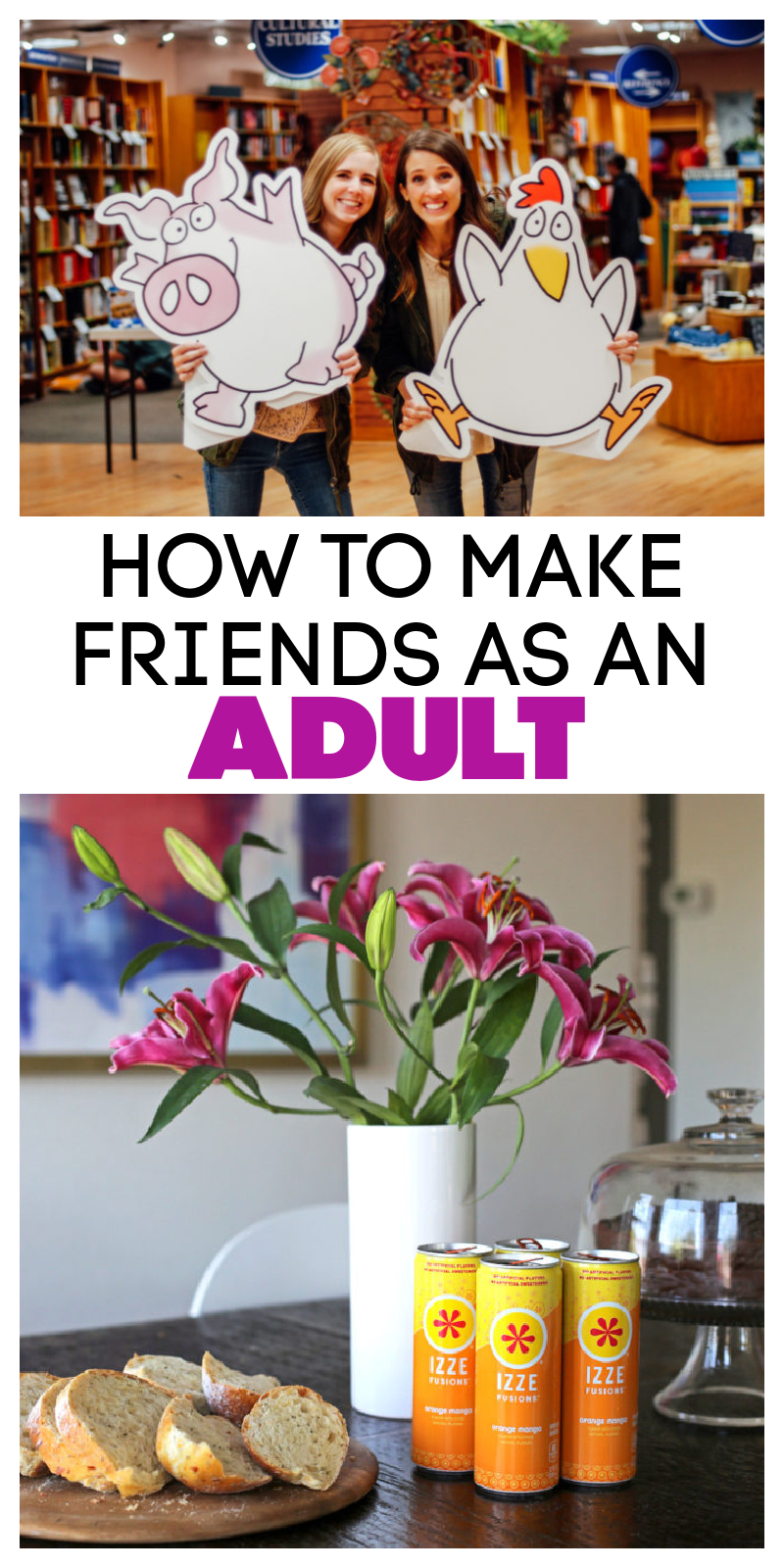 After North Carolina, I think I'd just expected it to be that easy again.
And when it wasn't, it took me a while to stop waiting for other people to make it happen.
I also had to accept that this stage of life, with kids in school, gymnastics, work, travel, and lots of responsibilities, means it's not going to look like my college social life or my new-mom-with-one-child social life.
But the great thing about this stage has been that I get to choose what kinds of social activities I want.
Do I want a lunch group at my house where my baby can take a nap while we eat? Other families over for Sunday dinner so the grown-ups can chat while the children play in the basement? A book club with women who are serious readers (way more serious than I am!)? I can make those happen.
I just have to be willing to make the first move (which is not even remotely my default).
I also go to blog conferences a few times a year with some of my blogger friends that live in different parts of the country. I Marco Polo with various friends that I don't see super frequently. I have a little blogger group that has a Google Hangout every month or so. The MBA wives have a big email chain that we try not to let die so we keep up to date with each other. If I'm traveling, I try to squeeze in a visit with friends in the area, like when I went to Texas for the Hog Wild! event.
Every time we've moved, I've heard from so many people who are struggling to make new friends in a new location, so if you have advice or suggestions, I'd love it if you shared it.
if you liked this post on how to make friends as an adult, you might also like these other posts: