I'm so delighted to share Part 3 of this library series with you!
If you're catching up now, Part 1 is all about dealing with noisy children, the lure of the computers, and germs.
Part 2 was about helping your children find good books and avoiding the TV characters books that are painful to read.
This part is about actually fitting in a visit, whether you're a working parent, you have tons of after-school activities, or you don't go often enough to avoid a trillion dollars worth of fines.
As before, I've roped these fine ladies into helping answer your questions and they've come through with fantastic answers.
Anne Bogel of Modern Mrs Darcy and the What Should I Read Next? podcast
Carole Gates of Kids Books Worth Reading (she's also my mom)
Michelle of The Book Report
Ralphie Jacobs of Simply on Purpose
Claire Nelson of A Little Book Habit
Amy Johnson of Sunlit Pages
Carter Higgins of Design of the Picture Book  (she's also a school librarian and children's author)
Jane Tanner of Bookroo
Eileen of Picture This Book
Charnaie Gordon of Here Wee Read
Sarah Mackenzie of The Read-Aloud Revival podcast
Michelle Sterling of Avery and Augustine
I can't wait to share their advice with you!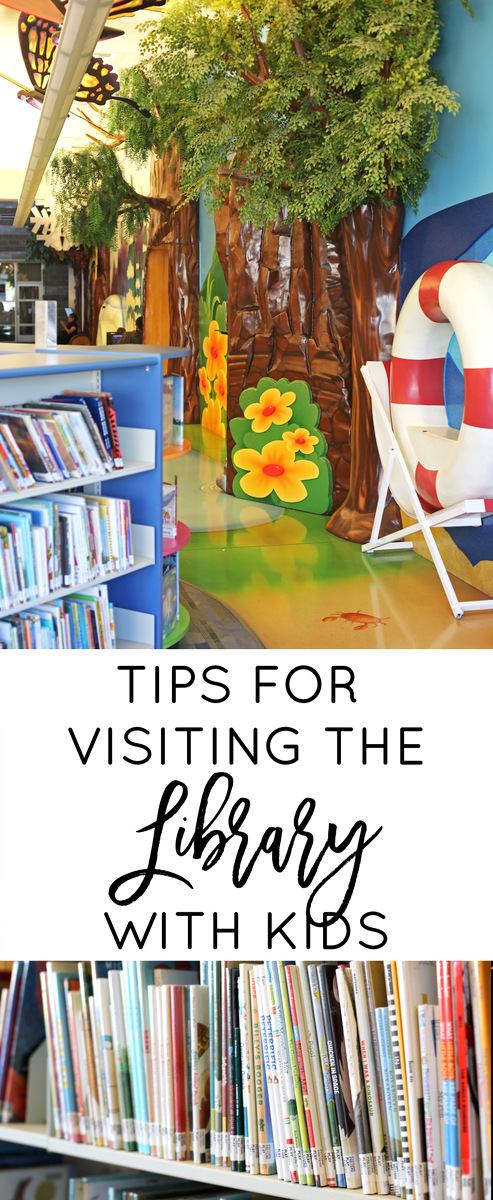 All of the kid related activities are during the day, making it impossible for working moms to attend!
As a full-time working mom of two kids, I faced this same problem.  What worked for me is leaving comments in the suggestion box of my local libraries.  In addition, I spoke with the children's librarians and asked them to consider having some of the same high-quality activities after working hours and on weekends in order to accommodate working parents.  It took a few months, but it worked!  I also make it a point to check other local libraries in my area that are within a reasonable driving distance to see what "working parent friendly" activities they have so I'm not limited to just one library –

Charnaie from Here Wee Read

I know this is more about library specific activities. However, check your local bookstores too. They often have fun activities, along with author and illustrator visits. And many of these events happen in the evening or on Saturday – 

Michelle of The Book Report
How do I fit library visits in when I'm already so busy with our weekly schedule?
Reserve your books online! It's a huge time saver and sanity saver. You can simply walk in and pick up your pile of already pulled books and walk out. It can be a quick stop like picking up dry cleaning. It doesn't have to be a big ordeal every time you go – 

Michelle of The Book Report

I agree with Michelle regarding reserving your books online beforehand.  It's a total game changer! –

Charnaie of Here Wee Read
We schedule a library visit in once a week like any other club or class that my kids could be attending. We might miss once in a while but when we know that Monday straight after school is library day we are more likely to go (especially as my daughter is definitely going to remind me if I forget!) – Claire of A Little Book Habit

We never had a particular day of the week or month to visit the library.  When we had a spare ½ hour before a lesson or after school, the library was our

treat.  It was easy to drop the books that were due in the drive-up return without going inside until the next spontaneous visit.  This way the library wasn't another chore – Carole of Kids Books Worth Reading
Talk to your kids' school librarian! I love when families check out books from my library–it helps the kids know that the library belongs to all of us, and it is definitely one less errand for you, assuming you are on and off campus all week. I'd bet most of your school librarians would be more than happy to check out a pile of things for the whole family – Carter of Design of the Picture Book
I hate losing books, paying late fees or remembering to return books!
We have a separate space just for library books so they don't get mixed up with our own collection. Our library also sends an email reminder whenever the books are due so that really helps! – Eileen of Picture This Book
We have a basket in our home that is reserved for storing borrowed library books.  Our library also sends email reminders a few days before they are due to be returned to the library.  Also, to avoid paying late fees I always reserve our books under the kids' library cards instead of mine.  This way if we happen to be late we avoid any fees because at our library kids are exempt from incurring charges on their cards – Charnaie of Here Wee Read
Make a "library books bin" or basket for your house and put it in a central space. Have your kids establish the habit of putting a library book back in that special bin right after they're done reading it. You can teach them a simple sing-songy rhyme or chant to help them remember until they're able to do it on their own most of the time. For me, when something is due, I'll make a note on my Calendar app on my phone, with an alarm that sets off the night before, as a reminder — Michelle of Avery and Augustine
We do similar to the comments above and keep our library books separate.  Another tip that helped me, when I got a few late fees, was to sit back and realize why I was getting those late fees.  I found that, I would delay a trip to the library because I wanted to have enough time to take the kids in and get new books.  Admitting the problem out loud, made me realize that sometimes, I needed to make two trips to the library. And I found it was easy to just drop books in the drop box and be on my way (when they were due) and come back on a more convenient day to get new books – Michelle of The Book Report
Come up with a simple system.  And if you make a weekly trip to the library a part of your family culture, the amount you pay in fines will pale in comparison the mass amounts of free resources forever at your fingertips – Ralphie of Simply on Purpose
Check to see if your library has Library Elf or some kind of automatic renewal service that you can sign up for. This has saved me. Between my card and my kids' cards, I have a lot of books to keep track of, but the renewal system will automatically renew everything as it comes due unless it has been requested by someone else or we've already maxed out our renewals. If something can't be renewed, I get an email telling me which item is due. It has made managing a large number of checkouts much less overwhelming for me, and if something does happen to go missing, I usually have plenty of advance notice so I have time to track it down! – Amy of Sunlit Pages
Print out the list of books you've checked out and keep it on your fridge or bulletin board.  Writing the due date on your calendar helps too.  I've had more than my share of library fines over the years, but with today's technology and email reminders from the library, it's a lot easier to keep on top of this – Carole of Kids Books Worth Reading
If you want more library help, you can see Part 1 here and Part 2 here!