This year I set my reading goal at 200 books which I'm already pretty sure I'm not going to hit.
Still, it's fun to be pushing myself to read a little more than normal and add more quick reads to the mix to help me reach that goal.
Here are some of the books I'm in the middle of right now.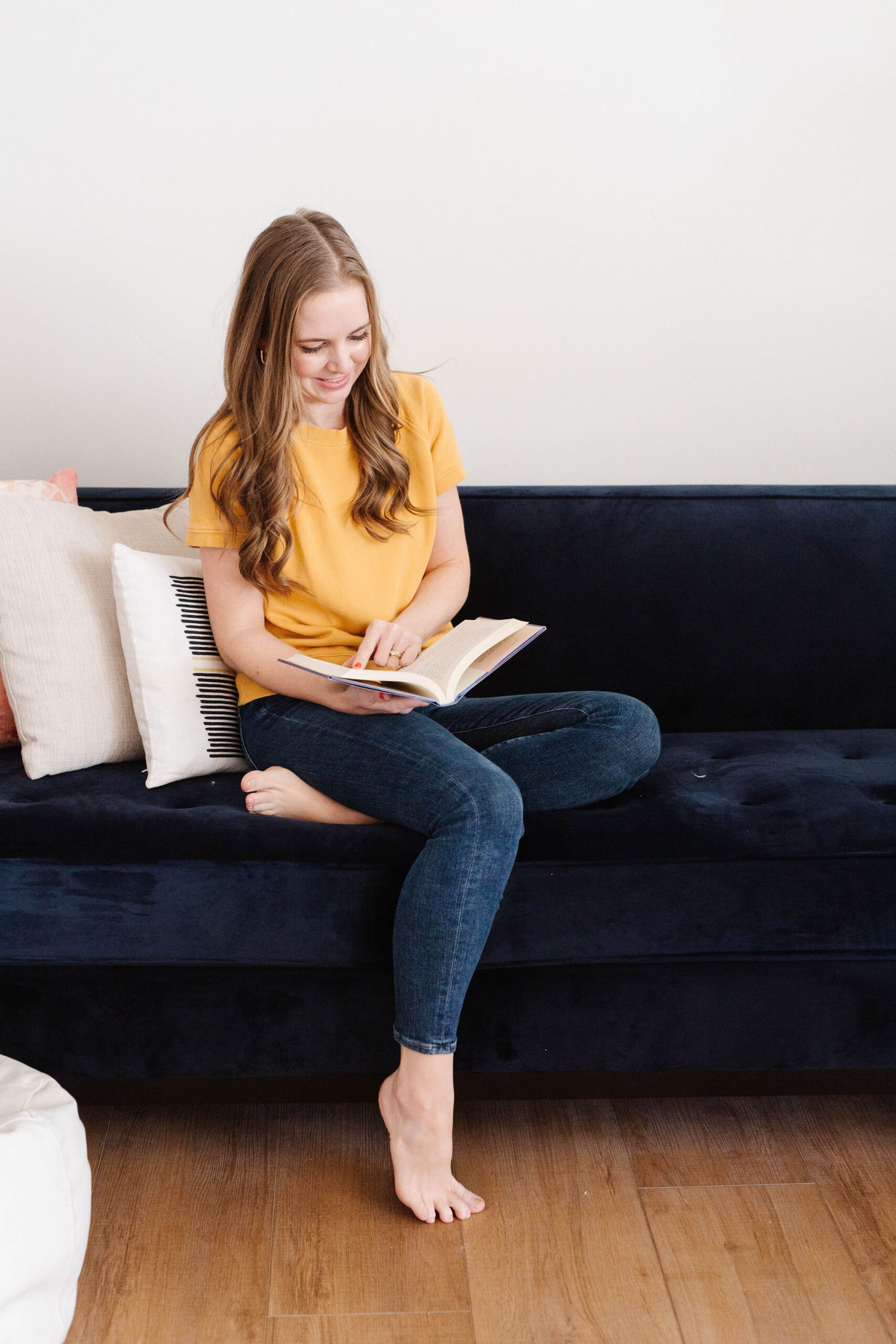 5 Books I'm Reading Right Now
The Accomplice by Lisa Lutz
I've been reading some new thrillers/mysteries in preparation for the annual Summer Reading Guide and I'm listening to this one right now about a man and a woman who have been close friends (but never romantically involved) since college and the shocking death of one of their friends. Now his wife is found murdered and all sorts of secrets are going to start coming out.
Honest June by Tina Wells
This is the book I'm listening to with the girls in the car (so we're going pretty slowly since we don't spend that much time all together in the car) and they're all loving it. The premise is that June struggles to be honest – mostly in the name of protecting other people's feelings and making her parents happy – until a fairy godmother appears and gives June the gift/curse of honesty.
Finlay Donovan Knocks 'Em Dead by Elle Cosimano
I read (and loved!) the first book Finlay Donovan is Killing It, about a struggling single mom who is mistaken for a hit woman and offered an enormous sum of money to take out a bad husband. I grabbed the sequel the moment I could! So far it's a fun read, although maybe not QUITE as good as the first one.
Birdie's Billions by Edith Cohn
We're just finishing up this read aloud about a girl who finds half a million dollars hidden in an abandoned house and we've all been VERY into it. It has opened up so many great conversations about poverty, honesty, friendship, and how much adult life costs. (It was on my list of books to read aloud to my girls this year and it's definitely been a hit).
Stuntboy, in the Meantime by Jason Reynolds
Like last year, one of my goals is to read more graphic novels. In this one Portico Reeves is a secret superhero and is special power is that he keeps people safe (usually at his own expense). But no one except his best friend knows about his super identity.  The other secret he's keeping? That his parents are fighting all the time.
What are you reading right now? I'd love to hear!
IF YOU LIKED THIS POST ABOUT WHAT I'M READING, YOU MIGHT LIKE THESE POSTS TOO: