February is a fun month at our house. Between two birthdays, Valentine's Day and a day off of school (plus a short month!), it's one of my favorites.
Also, once you get through February, it really feels like the worst of winter is behind you.
Here are some things I've been loving this month!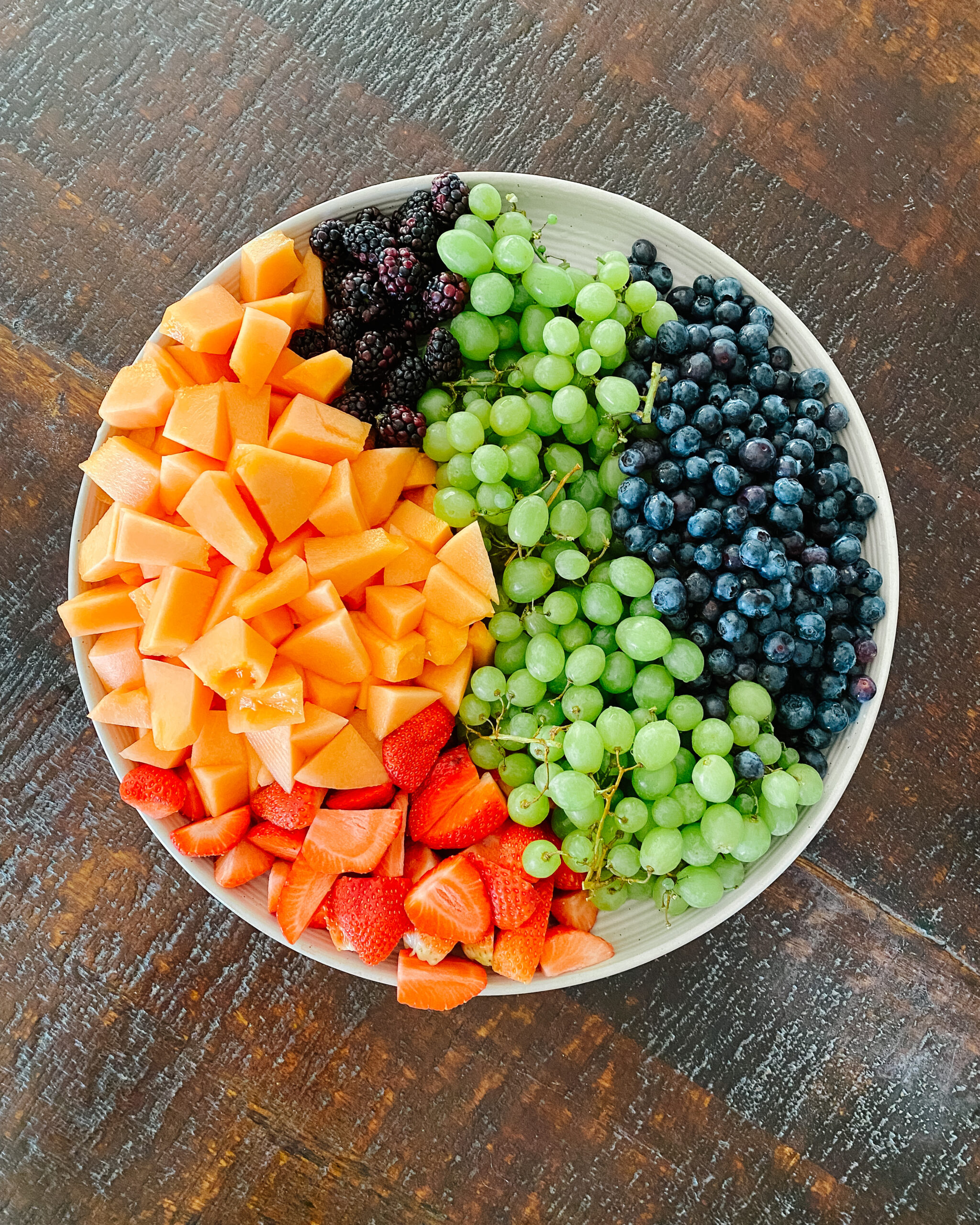 Four FEbruary FAVORITES
MINKY COUTURE BLANKET
The girls each got one for Christmas and I was THRILLED to get one too (theirs are adult size and mine is a monster size). Bart has had one for the past year and I think he got tired of all of us stealing it. It's seriously THE best blanket. I sleep with it almost every night and it's almost like a weighted blanket that makes me sleep extra well. And when I'm reading to the girls on the couch, it's just the best. I think their Urban ones are the best and you can use the code BRADSHAW45 for 45% off.
STUDIO MCGEE STONEWARE PLATTER
Bart gave me two of these for Christmas and I LOVE them. They look way more expensive than they are and they're the perfect size for something a little bit bigger. I used it for a fruit plate at my mother-in-law's birthday dinner a few weeks ago, and when we hosted our New Year's Eve fondue party, I piled one full of marshmallows, doughnut holes, brownie bits and pretzels – it makes literally everything look great. I'm especially looking forward to using them outdoors this summer!
LAIRD CACAO SUPERFOOD CREAMER
I was a little dubious about a non-dairy creamer, but this stuff is MAGICAL. I put a big scoop of it in whenever I have this mushroom hot chocolate (I know it sounds weird, but it's seriously delicious) and I've started using it whenever I make this chocolate peanut butter smoothie for my girls for an after-school snack in place of hot cocoa mix and it's fantastic. Use the code READING for 10% off.
SPACE HEATER
Our bedroom is the coldest room in the house during the winter (as you might guess, this also means it's the warmest in the summer. . . ) and Bart ordered a space heater for us when the temperature started dropping. It's my favorite thing to get ready for bed, turn it on and feel the room start to warm up. We keep it running for a few hours while we watch a show or read in bed and then turn it off right before we go to sleep and its made winter so much more pleasant. (Bart has a second one in his office because he HATES being cold).
What are you loving right now? I'd love to hear!
IF YOU LIKED THESE FEBRUARY FAVORITES, YOU MIGHT ALSO LIKE THESE POSTS TOO!