Part Four! This has been such a fun series for me and I hope it's been helpful for your families as you navigate the library.
If you missed the previous posts, you can find Part I, Part II, and Part III here, with suggestions for dealing with the computers at the library, helping your children pick good books, managing hold, fines, and lines, and teaching your children to behave at the library.
Of course, all the good advice for these excellent questions has come from these smart book-loving ladies:
Anne Bogel of Modern Mrs Darcy and the What Should I Read Next? podcast
Carole Gates of Kids Books Worth Reading (she's also my mom)
Michelle of The Book Report
Ralphie Jacobs of Simply on Purpose
Claire Nelson of A Little Book Habit
Amy Johnson of Sunlit Pages
Carter Higgins of Design of the Picture Book  (she's also a school librarian and children's author)
Jane Tanner of Bookroo
Eileen of Picture This Book
Charnaie Gordon of Here Wee Read
Sarah Mackenzie of The Read-Aloud Revival podcast
Michelle Sterling of Avery and Augustine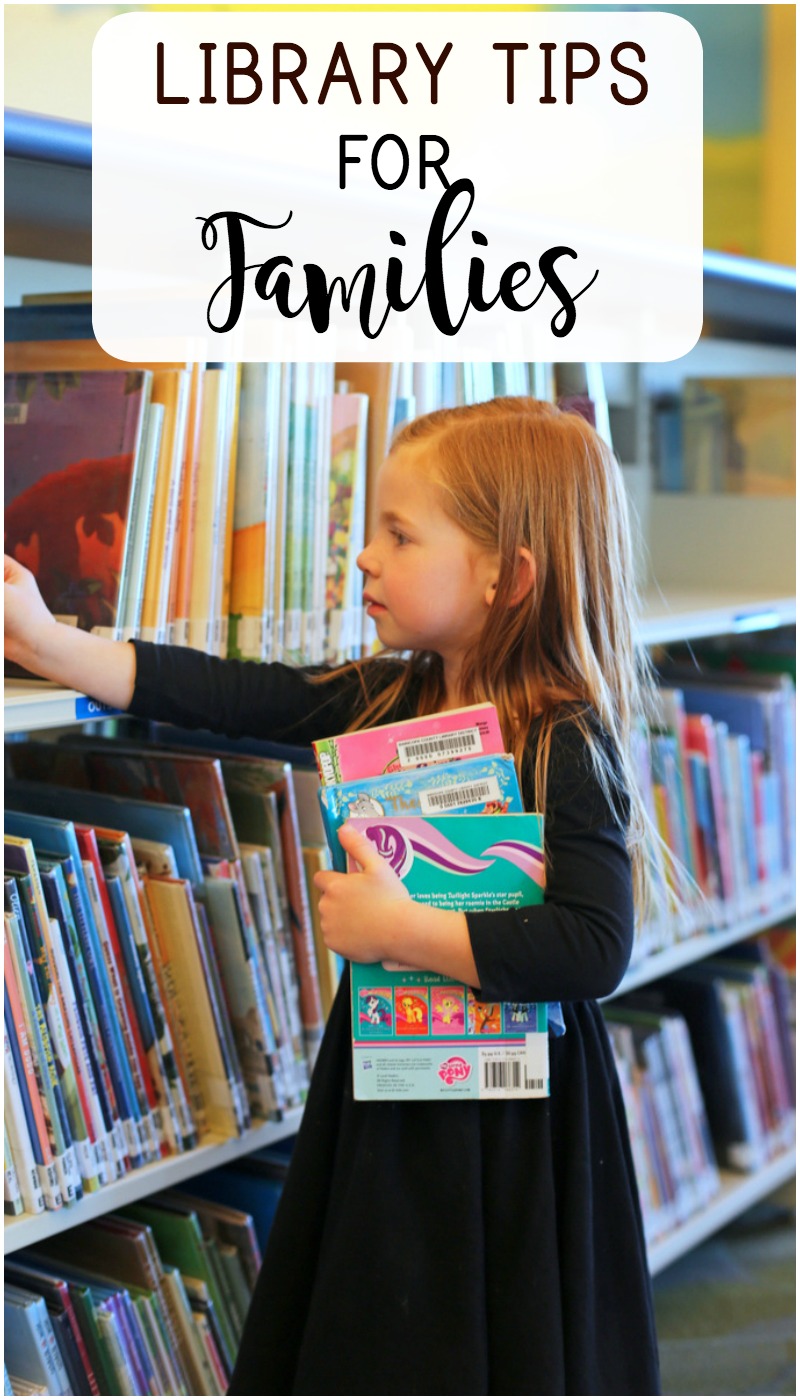 The hold lines for both physical and digital best-sellers are SO FREAKING LONG.

In my library system, if you wait until a bestseller is published, I'll be waiting many months to read that book. If you request a book before publication date, the wait will be much shorter. I'll admit this is easier said than done, sadly – Anne of Modern Mrs Darcy
If you KNOW you're going to want a book before it's released, be the first one to request that your library purchase it! They'll usually put you first in line on the hold list, even if they were already planning on buying the book – Sarah Mackenzie of The Read-Aloud Revival
My husband and I are in love with the app Hoopla–we've used Overdrive in the past (and still do!), but Hoopla seems to have a different queuing system and we're able to get some books MUCH faster. The only catch is you can only check out 5 books per month, so use it strategically! – Jane of Bookroo
How do I find good books?!

We check out too many books (especially longer books or grown-up books) and can't finish them before they're due back.
If there are other library questions, leave them in the comments and I'll try to answer them!