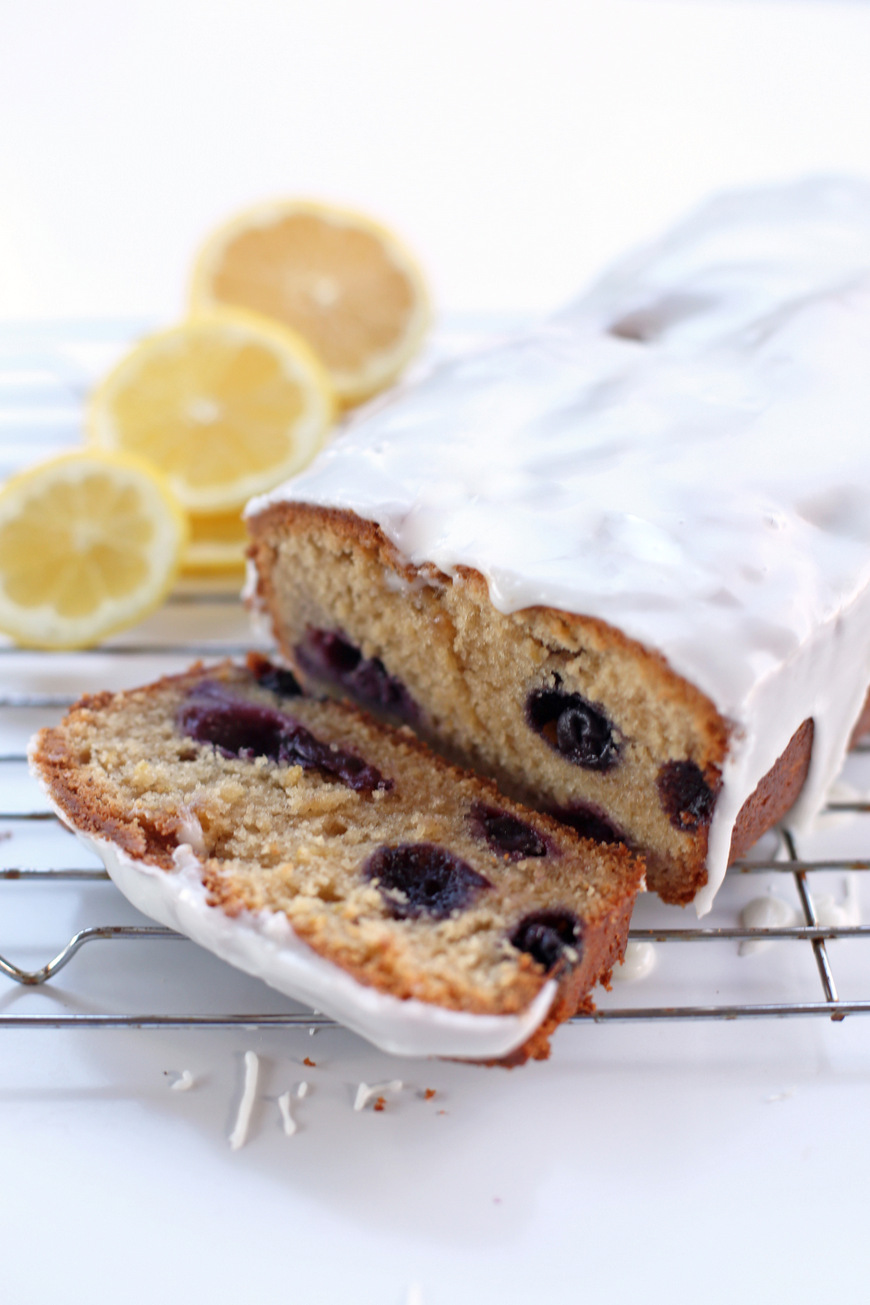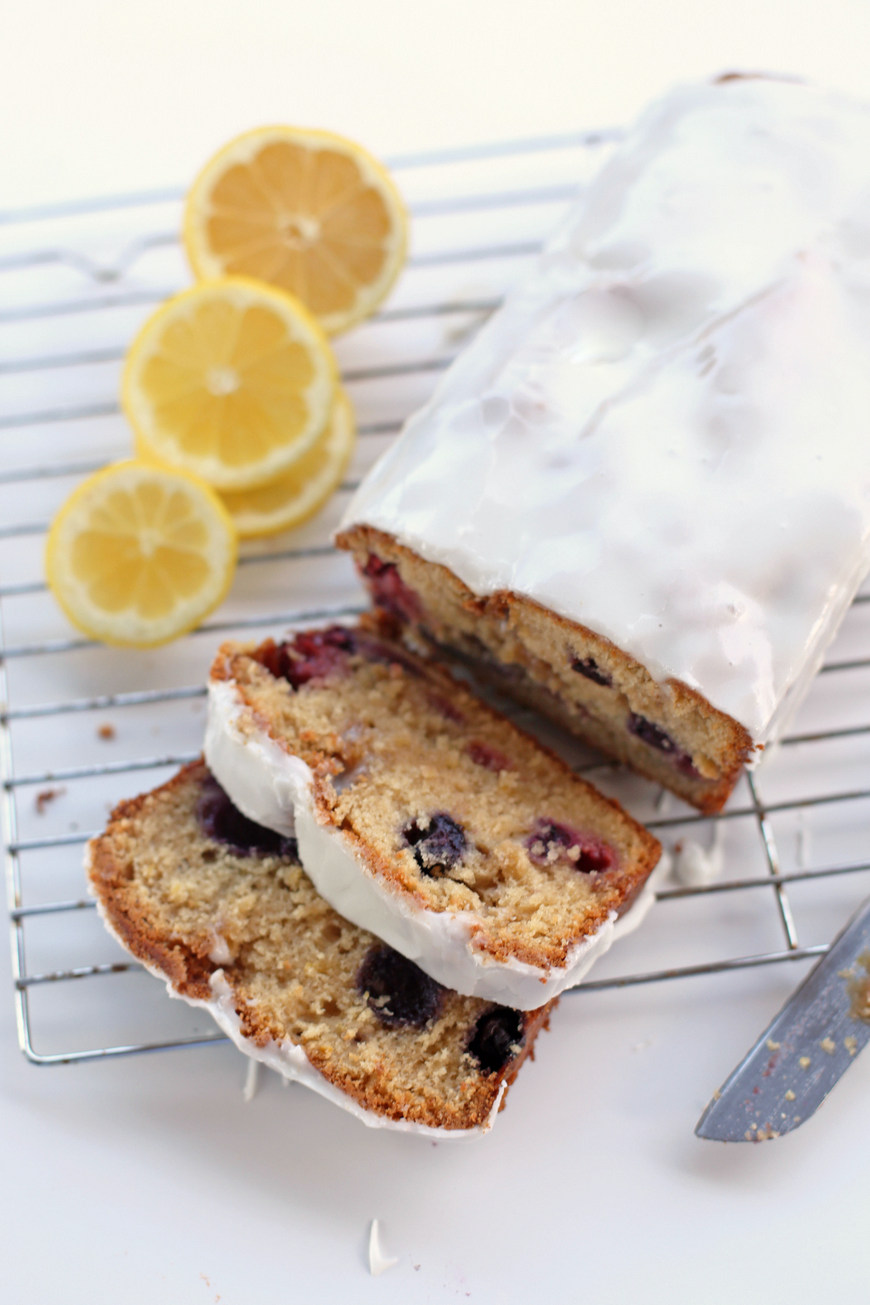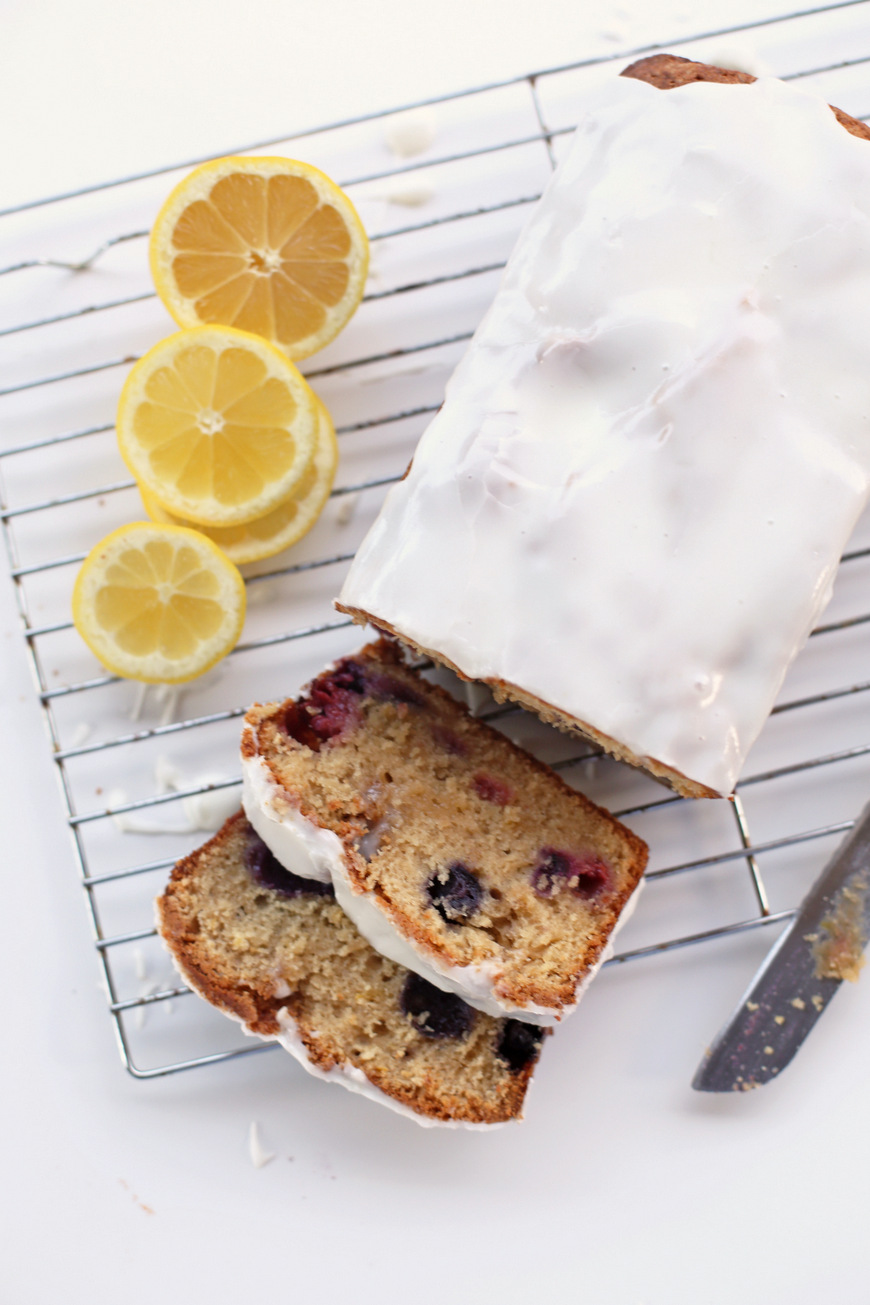 This lemon berry cake is our traditional Easter dessert. It's so delicious, with the sugars almost caramelizing in the cake, and filled with raspberries, blueberries, and lemon flavor. I love this cake so much.
Unfortunately, the other part of the Easter dessert tradition is that it NEVER EVER comes out of the bundt pan.
I've made this cake at least 8 or 9 times over the last decade and I've never once gotten it to come cleanly out of the bundt pan. I've tried spraying the pan lightly; I've tried spraying the heck out of the pan. I've tried buttering and flouring the pan.
Nothing.
I'm always patching up the broken pieces and hoping the glaze will cover it up.
When I made this lemon berry cake this year for Easter, I borrowed my neighbor's very nice Pampered Chef ceramic bundt pan, hoping that would make a difference.
You might have guessed it did not.
In fact, it might have been my worst disaster ever.
When I was patching it up, Bart said, "You're amazingly calm about the fact that your cake is in six large chunks on the cooling rack."
And he was right. I was expecting it to do just that, so it wasn't a surprise.
Also, I was thinking the whole time how glad I was that I didn't have to present it to the judges on the Great British Baking Show at the end and have them tell me, in their gorgeous British accents, that it didn't look very good (but I had a good bake, at least).
Anyway, I finally decided that it might be wise to make this cake in a loaf pan instead of a bundt cake because then I could use my secret weapon: parchment paper.
And halving the recipe also meant it might be possible to actually finish the cake. The bundt cake was just so enormous that even though we had 6 guests for Easter dinner, we didn't even finish half of it.
So basically changing it to a loaf cake was a major improvement in all ways. The only downside is breaking the tradition of weeping softly into a disaster of a cake on Easter afternoon.
But I think I'll survive.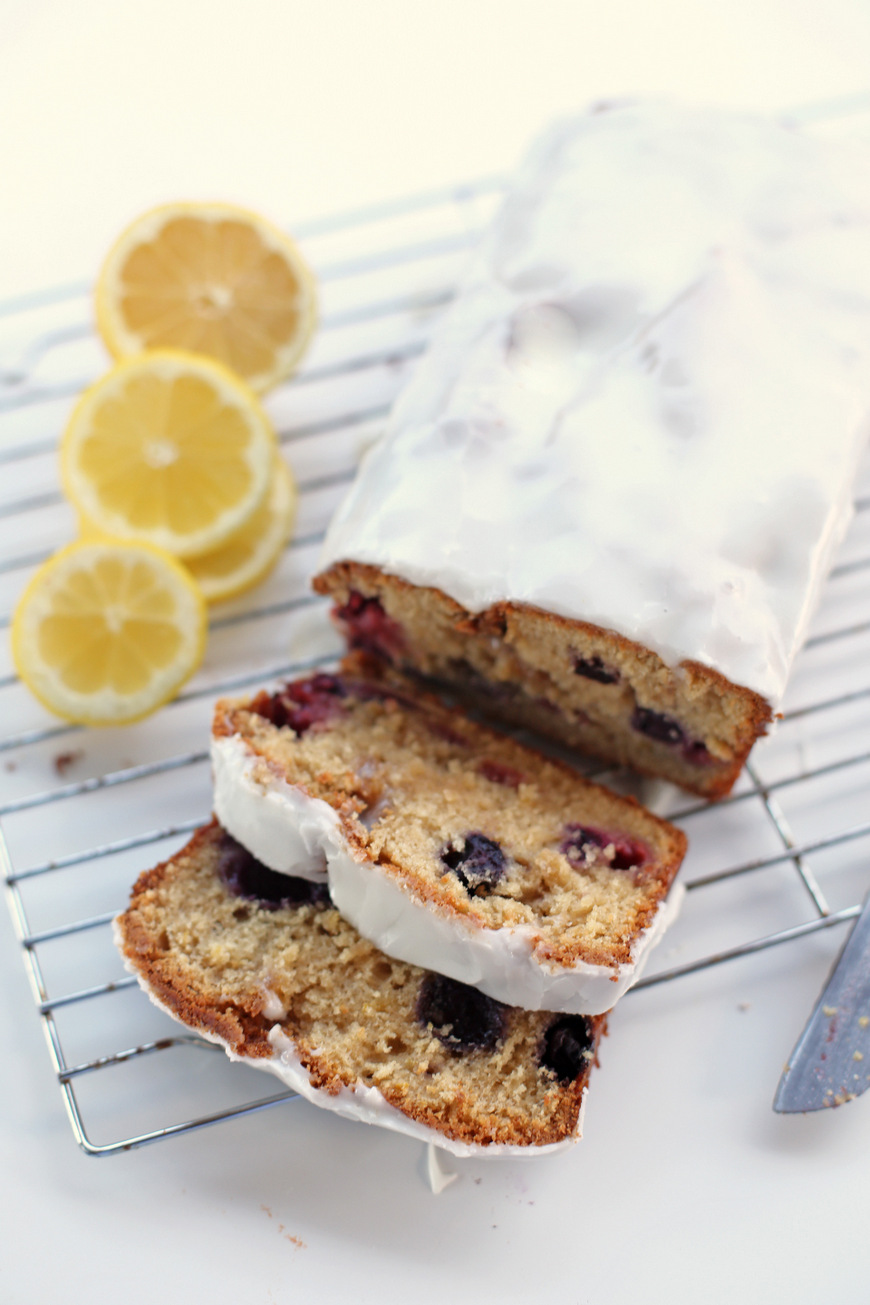 lemon berry cake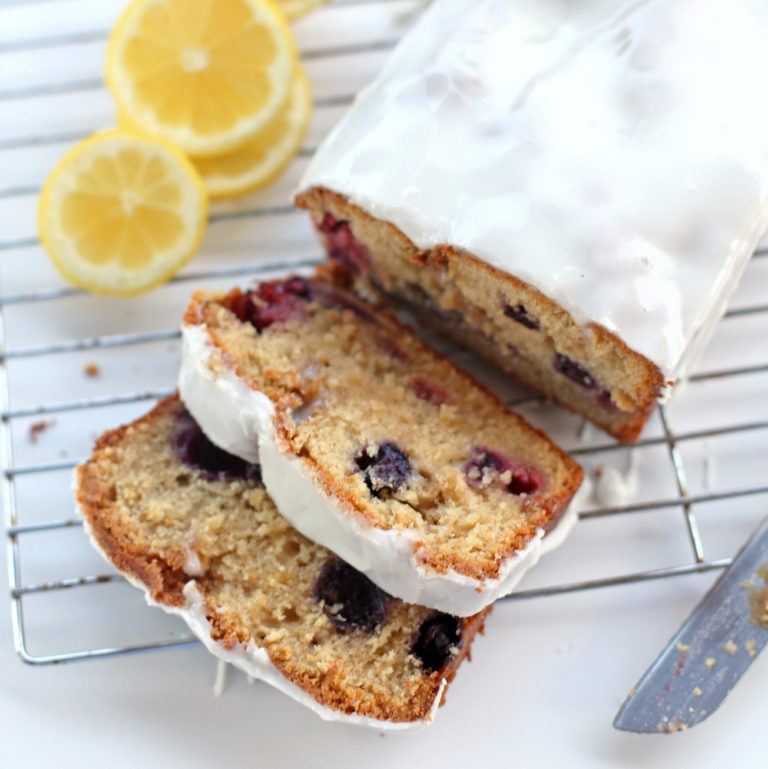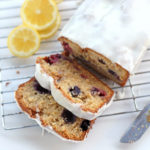 Lemon Berry Cake
This gorgeous lemon cake is filled with raspberries and blueberries and topped with a lemon glaze.
Total Time
1
hour
10
minutes
Ingredients
1/2

cup (1 stick)

butter

softened

1/2

cup

granulated sugar

1/2

cup

brown sugar

2

eggs

1

teaspoon

vanilla

1 1/4

cup

flour

1

teaspoon

baking powder

1/4

teaspoon

salt

1/2

cup

sour cream

1

Tablespoon

lemon zest

1/2

cup

blueberries

fresh or frozen

1/2

cup

raspberries

fresh or frozen

1

teaspoon

flour
Glaze
juice of one

lemon

1-2

cups

powdered sugar

sifted
Instructions
Preheat the oven to 350. Line a loaf pan with parchment paper and spray well with cooking spray. Set aside.

In a stand mixer, beat the butter and sugars together until light and fluffy. Add the eggs, one at a time, beating well. Add vanilla and mix until combined.

Add the flour, baking powder, and salt, and mix very briefly (not until combined). Add the sour cream and beat until everything is well mixed.

In a small bowl, stir together the lemon zest, berries and one teaspoon of flour. Fold gently into the batter with a spatula. Pour into prepared pan.

Bake for 50-65 minutes, until the top is browned and a toothpick comes out cleanly. Cool for about 20 minutes, then carefully remove from pan and let cool completely.

Whisk together the lemon juice with 1 cup of powdered sugar, then continue adding powdered sugar until it reaches your desired thickness (I like it to be very thick but just pourable). Pour over the top of the cooled cake and let drizzle over the sides. Let the glaze set, then slice and serve.
if you liked this lemon berry cake recipe, you might also like these other posts: