Do you have an old Kindle?
If you're ready to upgrade to a newer version or a different type of Kindle (say . . .going from a basic Kindle to a Kindle Oasis), the Kindle Trade In Program makes it easy to do so and get credit from your old Kindle AND a discount on a new Kindle.
Plus, it means you won't have an old Kindle laying around gathering dust in a drawer at your house when it could be refurbished or properly recycled.
(By the way, this trade in program isn't just for Kindles – it's also for other Amazon devices like Echo devices and they'll even accept non-Amazon devices like iPads or Rokus. You can see the things they'll accept here).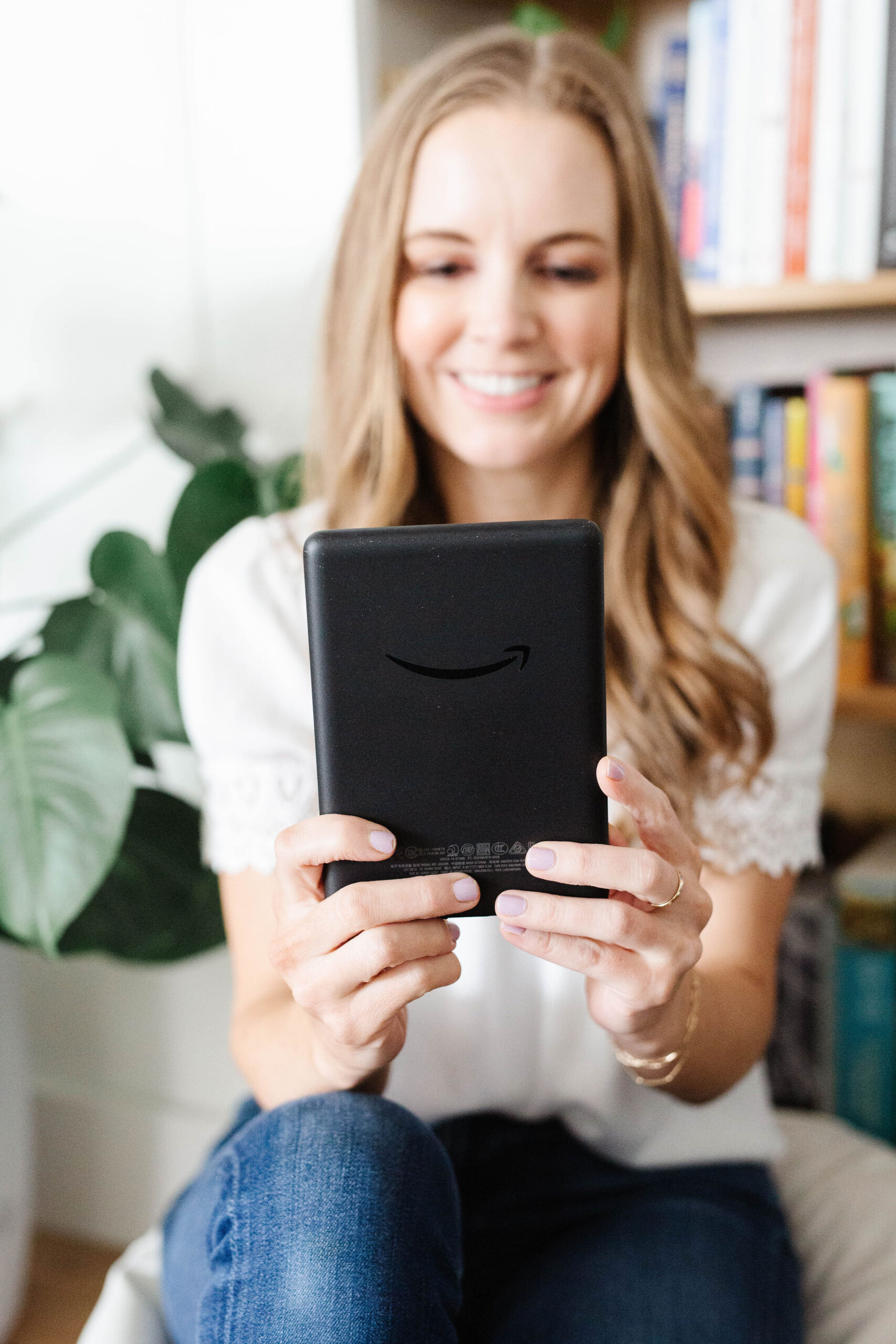 How to Do a Kindle Trade In
Here's how the Kindle Trade In program works:
Go to Amazon's Trade In page and select the category of item you want to trade in. (You'll first select whether it's an Amazon device or a non-Amazon device and then the specific kind of device it is – in this case, a Kindle reader).
Select the device you'd like to trade in. Amazon will automatically pull up all the relevant devices attached to your account or you can manually add one if it's a Kindle not connected to your account.
You'll see the Amazon gift card amount they're offering you. They'll ask you some questions about the condition (does your Kindle hold a charge or is the screen cracked, etc) and then they'll note that if you send it in and it's worth less than the gift card they offered you, you can either opt to take the lower value or have them send it back to you for free.
They'll send you a free shipping label to return it. You can package up your Kindle, slap on the shipping label and send it on its way!
You'll instantly get your gift card AND a percentage off a new Kindle reader. Currently, it's 20% off a new Kindle and that'll apply immediately as well. If there is a question about the condition of your Kindle, they may wait to send your gift card until they've received your device and can inspect it.
Buy your new Kindle. You can buy a new Kindle immediately if you're ready or hold your discount and wait until you're ready to make the jump (usually you have 4-5 months to use the discount, depending on the model so don't wait forever).
Generally, your best bang for your buck is going to be waiting until Kindles go on sale – then your gift card will go farther and the discount will be on top of the sale price. That usually happens on Prime Day during the summer and Black Friday but they also periodically go on sale with no warning.
You can use a tool like CamelCamelCamel to alert you when the price drops and show you historical pricing.
Any other questions about the Kindle trade in program? I'd love to help!
if you liked this post about how to do a kindle trade in, you might also like these other post: