This post is sponsored by Trademore. I was paid for this post.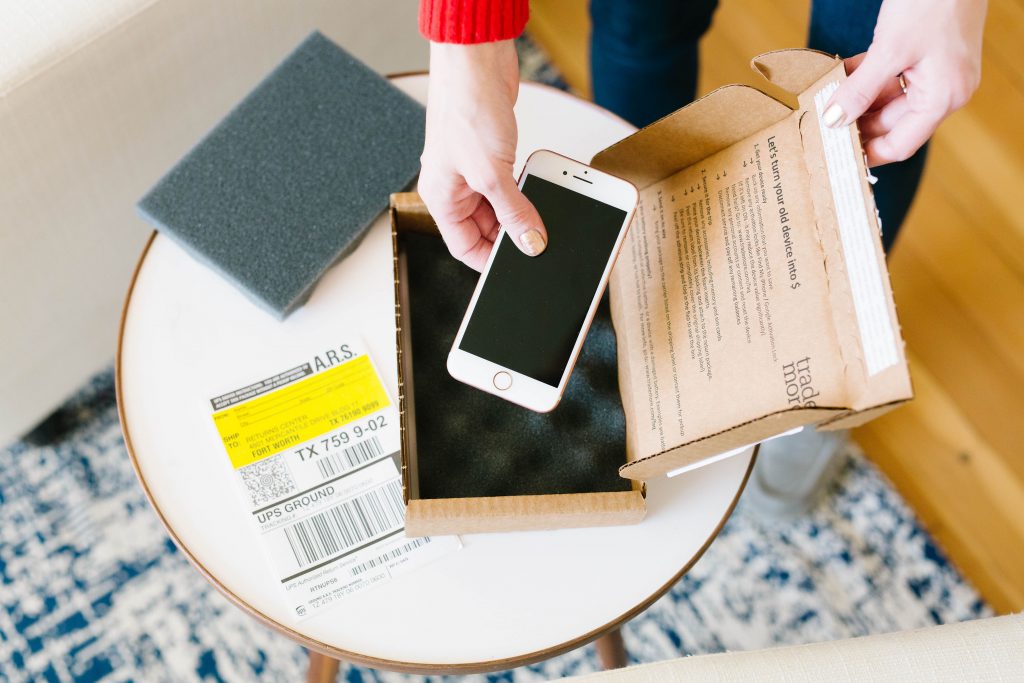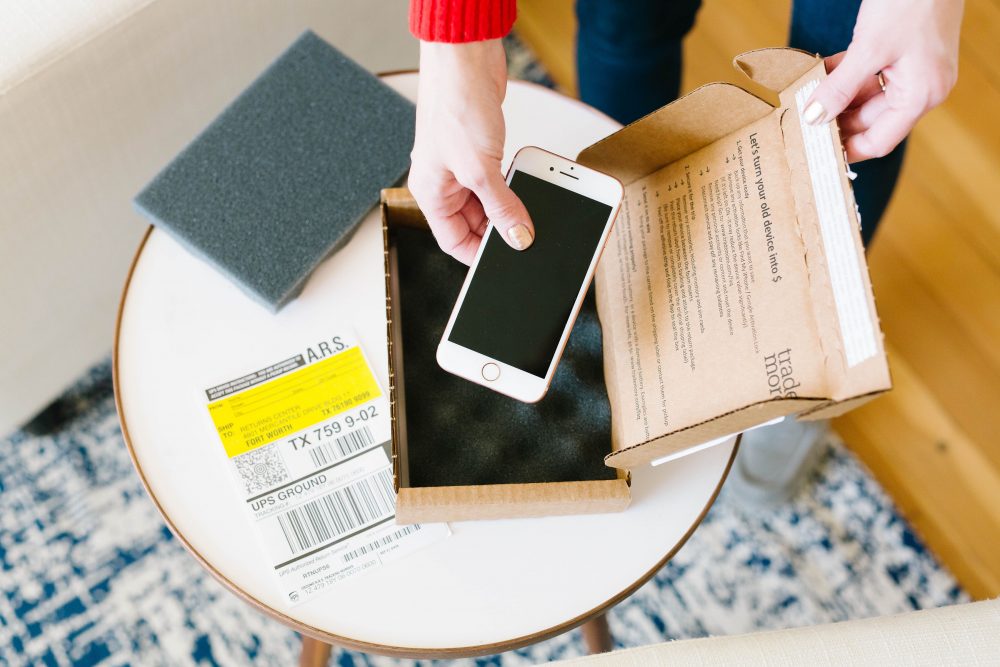 I've been on a massive organizing kick for the past six months and one of my little mantras that I've repeated to myself over and over again is "use everything I own."
I've thought about this as I cleaned out my closet as summer ended – I don't to keep sweaters or jeans or shoes that I never actually wear and that just take up closet space. I want only things I reach for consistently.
I've thought about this with my holiday decorations – I want to only keep the things I actually put out and enjoy each year. The ones that stay in the bottom of the box year after year? They should move on to someone who will enjoy them.
I've thought about this with my kitchen tools – I love that every Sunday we pull out our goblets and cloth napkins and they don't sit untouched for months at a time. I don't want cake stands that never get used or tablecloths I've never unfolded.
As I've worked through drawers, closets, and shelves, little mantra also helps me to move things out of my house and life that are no longer serving me, instead of letting them sit around gathering dust.
One of those things that I definitely want to move along are old electronics.
Both of our cell phones are approaching the three year mark which is basically dinosaur in terms of cell phones (I find this so deeply frustrating, but that's a topic for another day) and as the battery life disappears, the processing speed dwindles to that of a tortoise and the camera loses its sharpness and clarity, it's clear that upgrades are in order.
And what I really don't want is to have these old phones sitting around, collecting dust and losing value every day.
About two years ago, I wrote about Trademore and how it finally helped me deal with Bart's old phone that had sat on his desk for nearly eight months turning an eyesore into cash.
This time, as soon as we decided to upgrade our phones, I ordered Trademore kits immediately. No eight months of waiting around.
If you're unfamiliar with Trademore, it's the best, easiest way to sell your phone.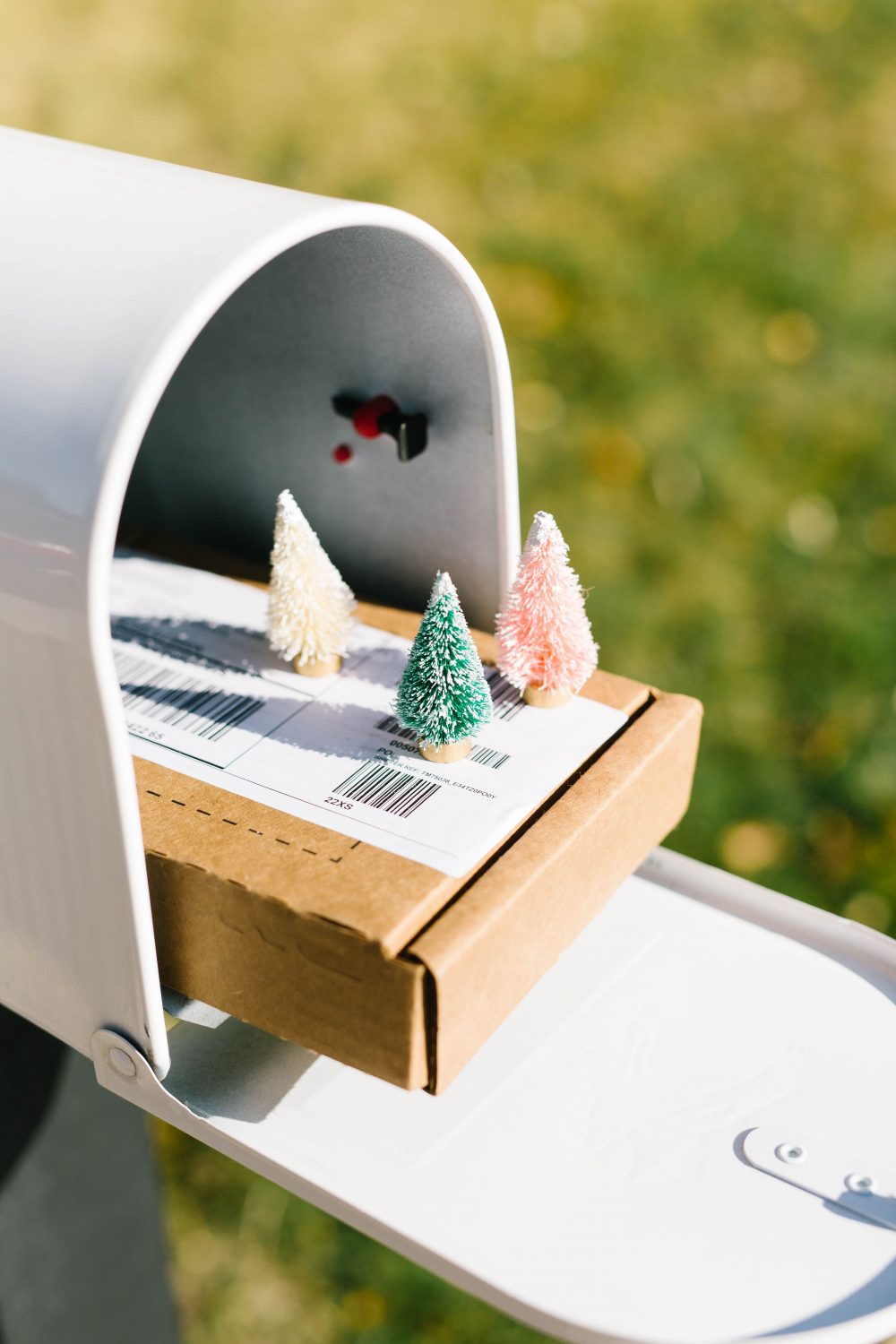 It takes about 90 seconds to put in your phone's information and they'll tell you exactly how much it's worth (you can try it out yourself here!).
Then they'll send you a box with a prepaid mailing label, you reset your phone to factory settings, pop it in the box and send it off so they can pay you for it.
Back in 2015, when I had an old phone to sell, I set up a meeting with a stranger on an online marketplace, and then, after Bart and I, along with our three children including a brand-new baby, had driven 25 minutes, she never showed up.
It as not the best afternoon of my life.
Trademore is a 10000% better experience than that.
Your trade in box comes right to your door and you can pop it right in your mailbox or hand it to your mail carrier. No sitting around and no sketchy interactions required.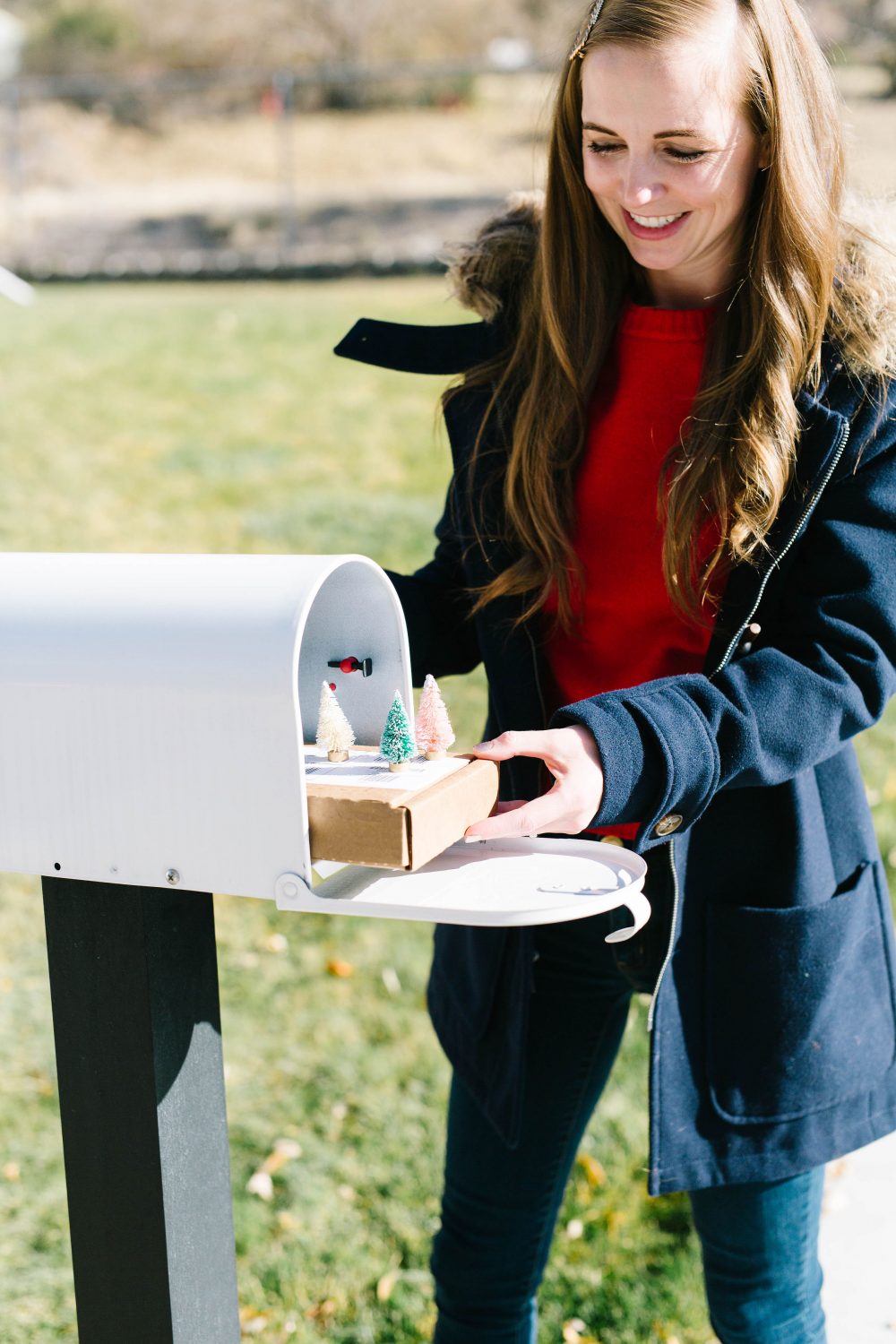 They have some of the highest payouts for used phones and they also buy used tablets and smartwatches.
Even if you're not quite ready to sell your phone yet, you can see what it's worth so you know for when you ARE ready to upgrade.
And if you're giving someone a new phone for the holidays, order a Trademore box (it's free!) so that they can immediately send in their old device instead of having it sit around for another year. All the directions are printed right on the inside of the box, so there's no guesswork involved. Talk about a gift that goes all the way.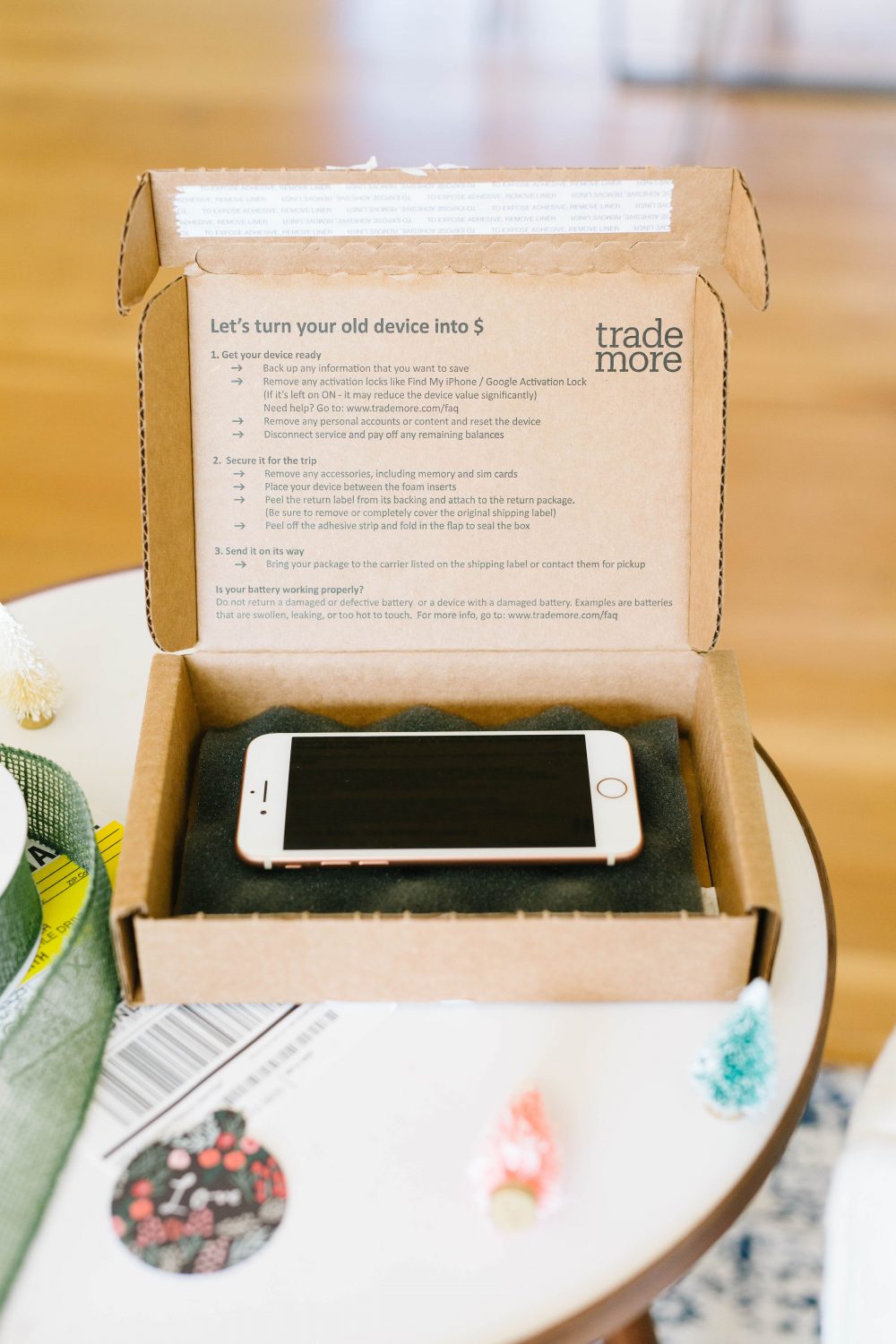 Also, when I wrote about Trademore two years ago, I mentioned that the big question in my mind was whether the payout belonged to me or to Bart, since the phone was his, but I was the one who finally turned that phone into cold hard cash after he did nothing about it for eight months.
Let the record show, I spent that money.
And I feel great about it.
P.S. You can look up the value of your phone in less than 2 minutes here!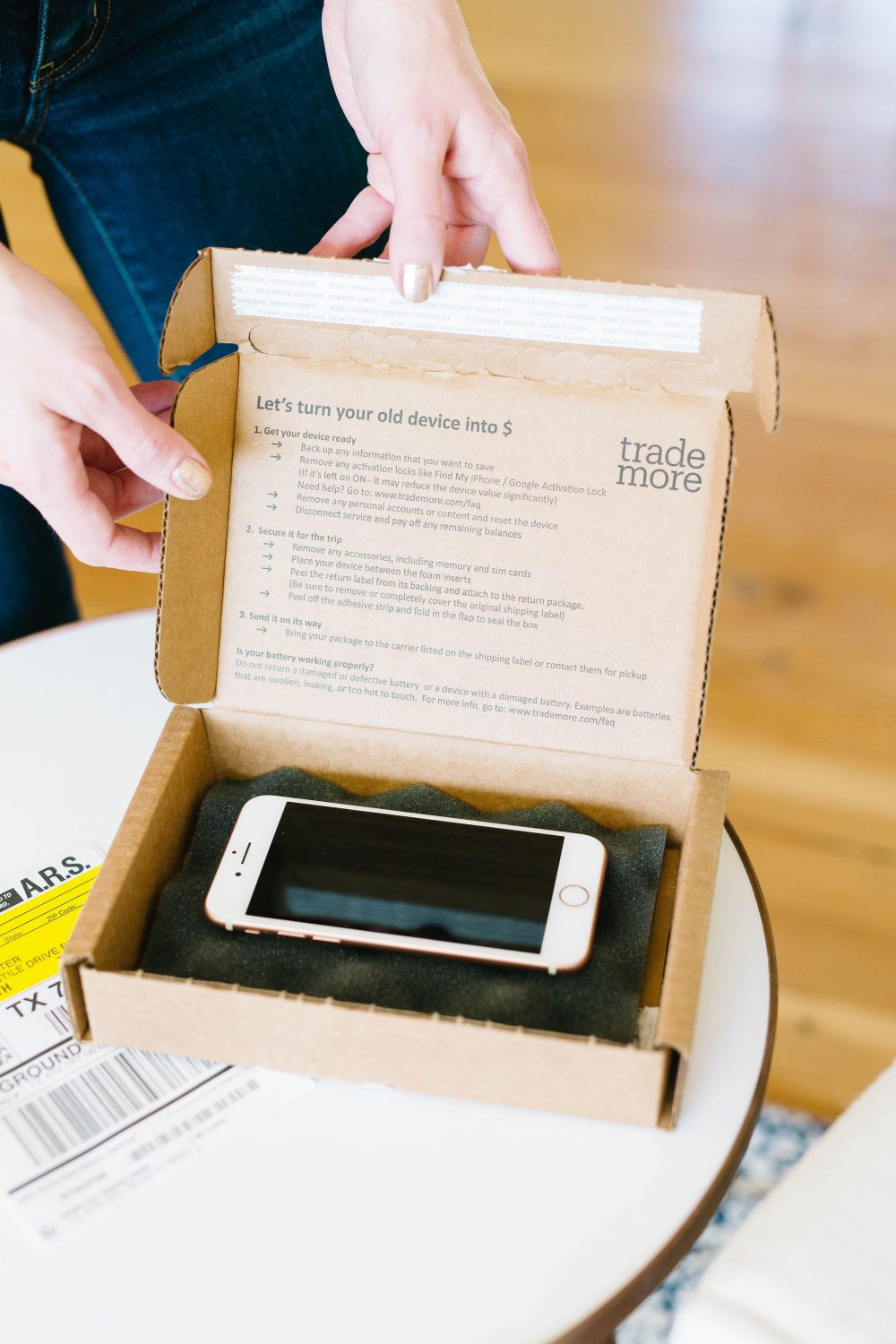 Photos by Heather Mildenstein
My blog may contain links to other websites. I am not responsible for the privacy policies of those other websites. When you click on a link, your information may be collected by those websites so I encourage you to read their privacy policies. These affiliate links are not associated with Trademore.