I say this about at least 10 different posts every year, but THIS is definitely one of my very favorite posts of the year.
Collecting a list of amazing gifts for book lovers? Basically it's collecting a list of gifts I would be happy to receive.
Whether you're shopping for yourself, a bookworm child, a reader friend, or a parent, I hope you'll find this list helpful and fun!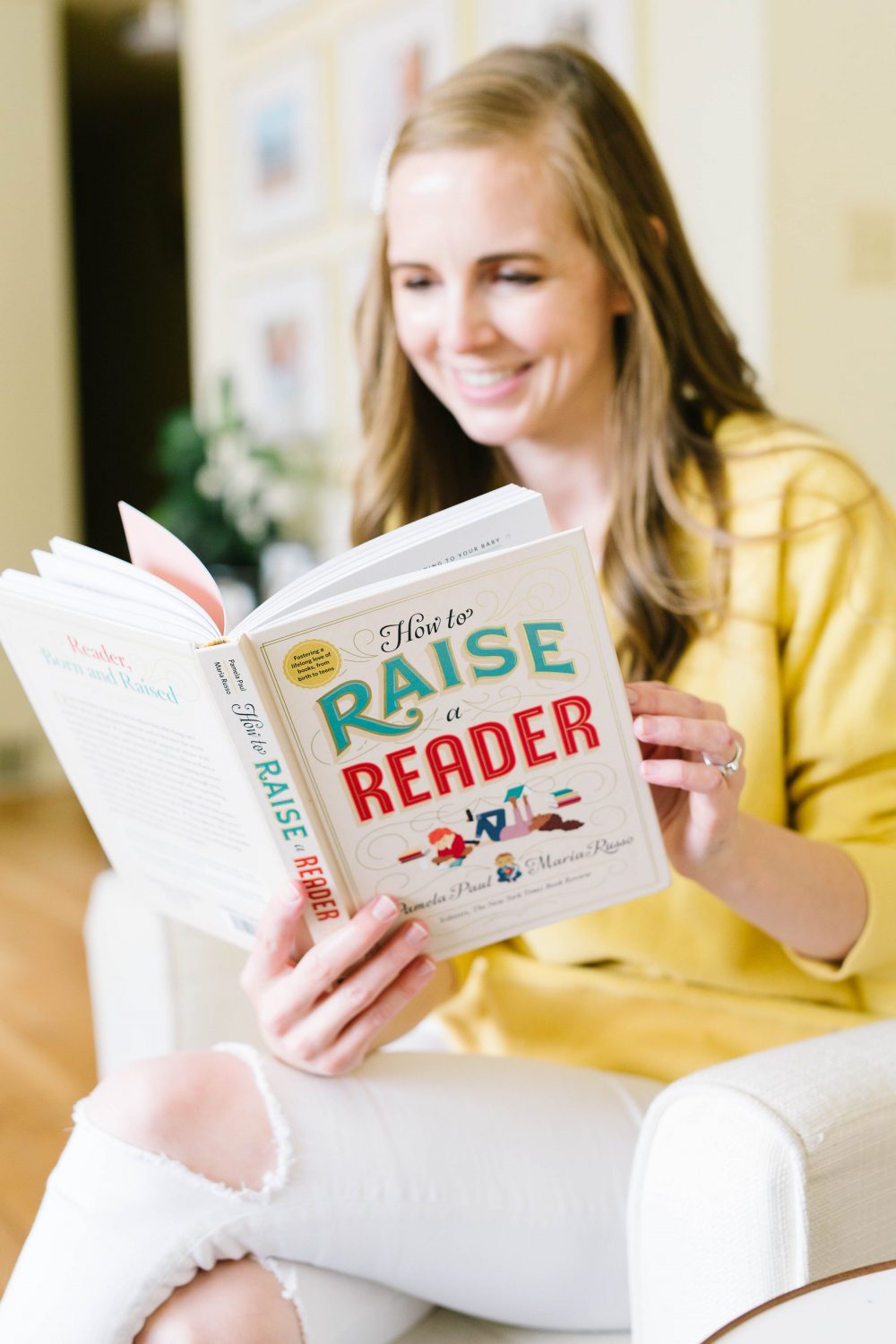 Like most bloggers, I use affiliate links when possible which means that I earn a tiny percentage for purchases made through the links in my posts. This doesn't change the price you pay for any items. I also have relationships (past or present) with some of the businesses included on this list, including Audible, Bookroo and Crate & Barrel. I personally choose all the products on all my gift guides and some products were provided at my request for original photos. Consider yourself disclaimed. 
Delightful Gifts for Book Lovers
How to Raise a Reader by Pamela Paul and Maria Russo, illustrated by Dan Yaccarino
This gorgeous book is the kind of book you want to give to everyone having a new baby. From pregnancy through the teen years, there are so many useful ideas for how to help your child embrace reading and things to avoid, plus incredible book lists.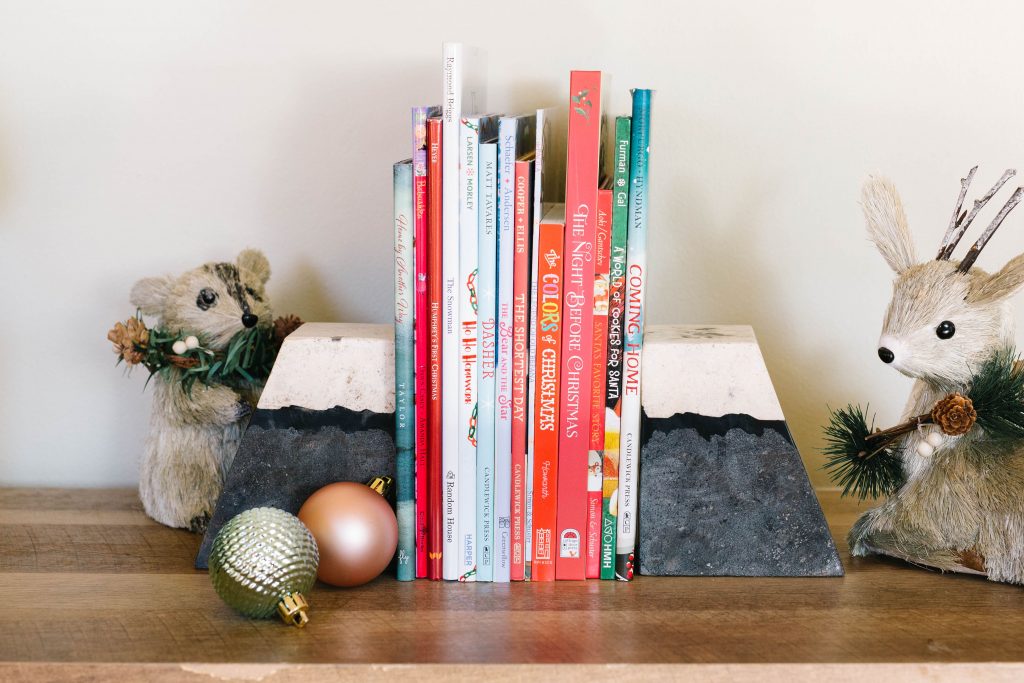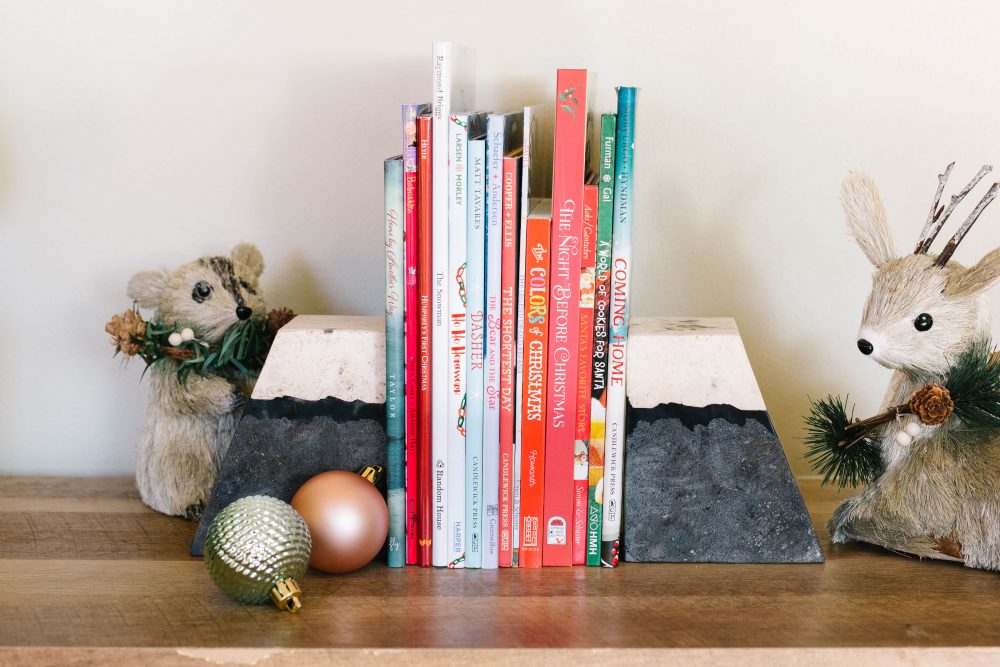 Lava Resin Stone Bookends from Crate & Barrel
I love a beautiful set of book ends (and any reader can tell you what a pain it is when your books are always toppling over or sliding all over your shelves) and Crate & Barrel has some GORGEOUS options. I love this handsome Lava Resin Stone set or this gorgeous white marble set (I own both of them!).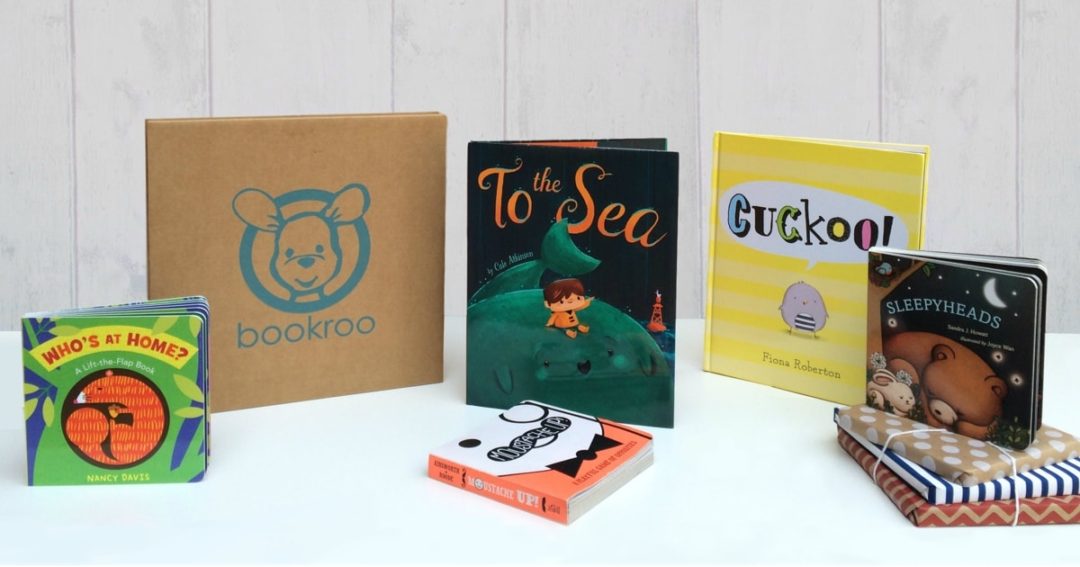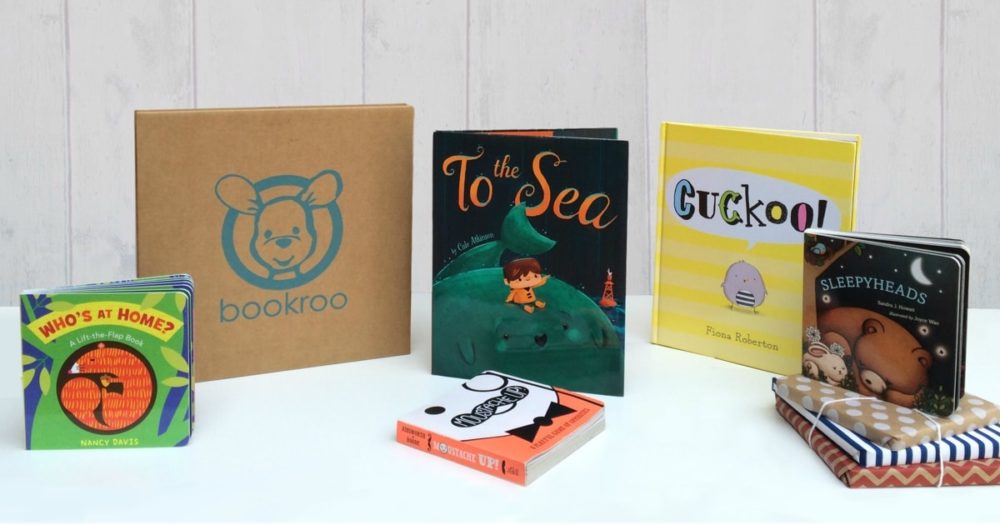 Bookroo
I get asked all the time about my favorite book subscription for children and it's definitely Bookroo. They do a great job picking lesser known, but fantastic books (we've found many new favorites through our Bookroo subscription) and they each come individually wrapped which really makes it feel like a special occasion. I love that the focus is on the books, not a bunch of semi-related trinkets, and that it's run by real mamas, not a big corporation. They have a board book subscription, a picture book subscription and a chapter book subscription so there's something for every child. Use the code BF2019 for 25% off any subscription, this week only!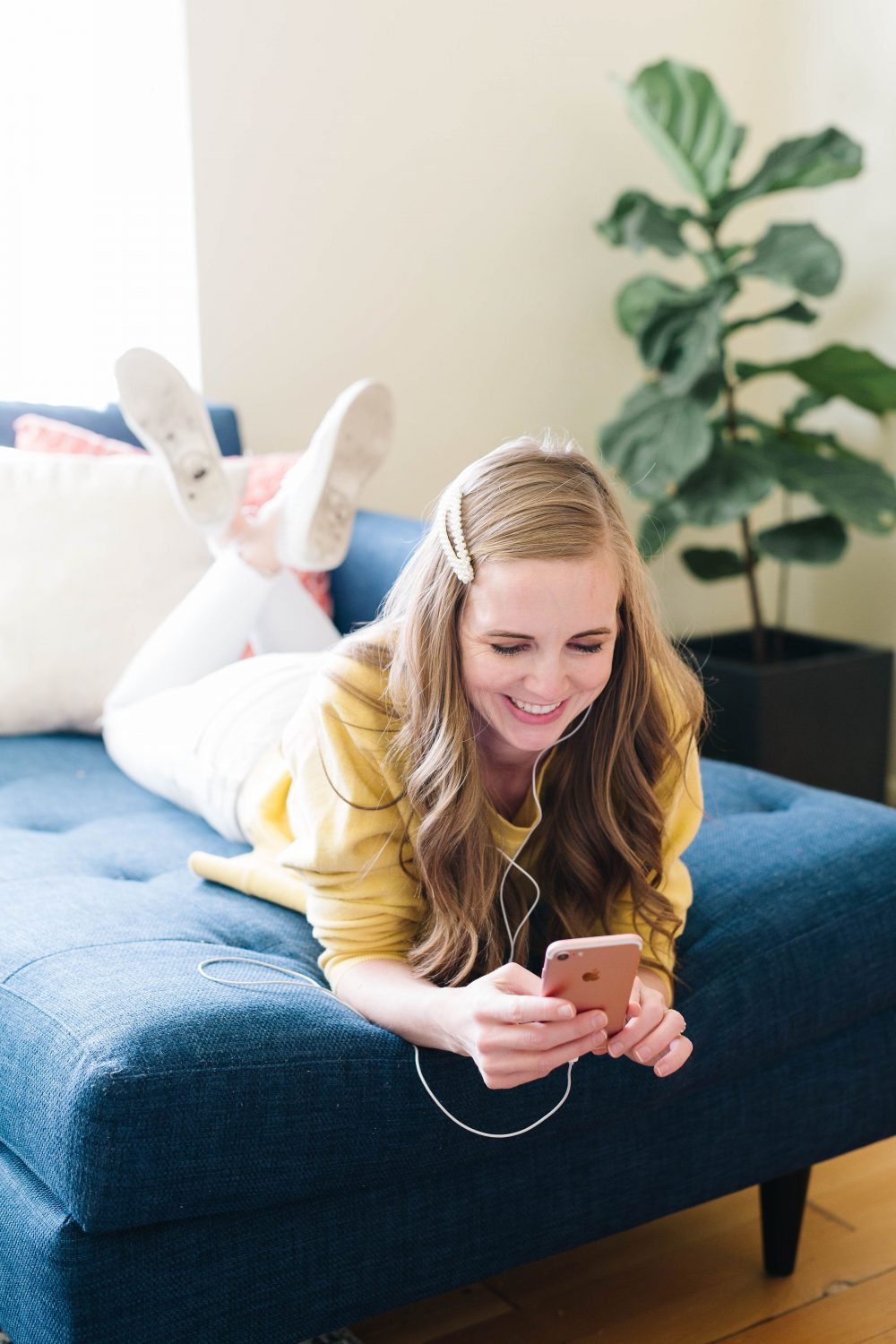 Audible
I mean, how could I not talk about Audible? There's just no better way to listen to audiobooks. From the selection to the user experience, Audible is literally unmatched.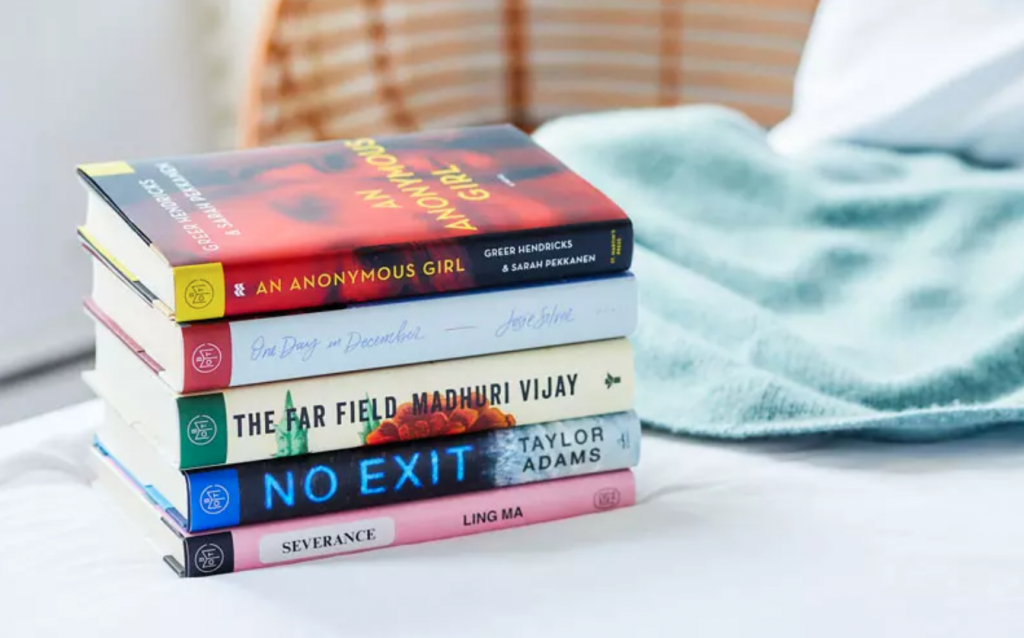 Book of the Month 
If your book lover wants to pick their own books, you can't beat Book of the Month club where they choose 5 different new titles each month, give you all the pertinent information and then let you choose which one you want and send you the hardback copy. And they have both an adult version and a young adult version! PLUS, this week for Black Friday, you can get your first month for only $5 with the code THANKS5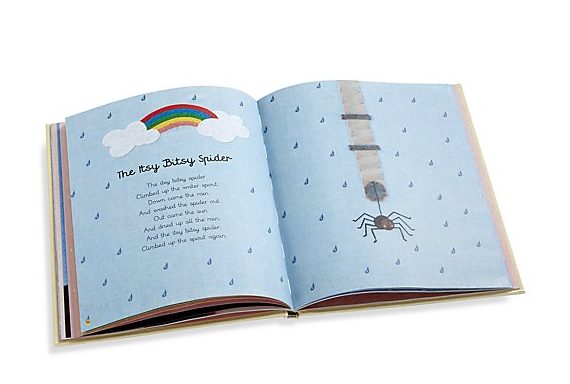 Read to Your Baby Every Day Book: 30 Classic Nursery Rhymes to Read Aloud edited by Rachel Williams, illustrated by Chloe Giordano
I love a collection of classic nursery rhymes and this volume is beautifully illustrated. Perfect for any new or expecting parent that wants to bring up a little book lover. Tally is REALLY into nursery rhymes so we're giving her this for Christmas.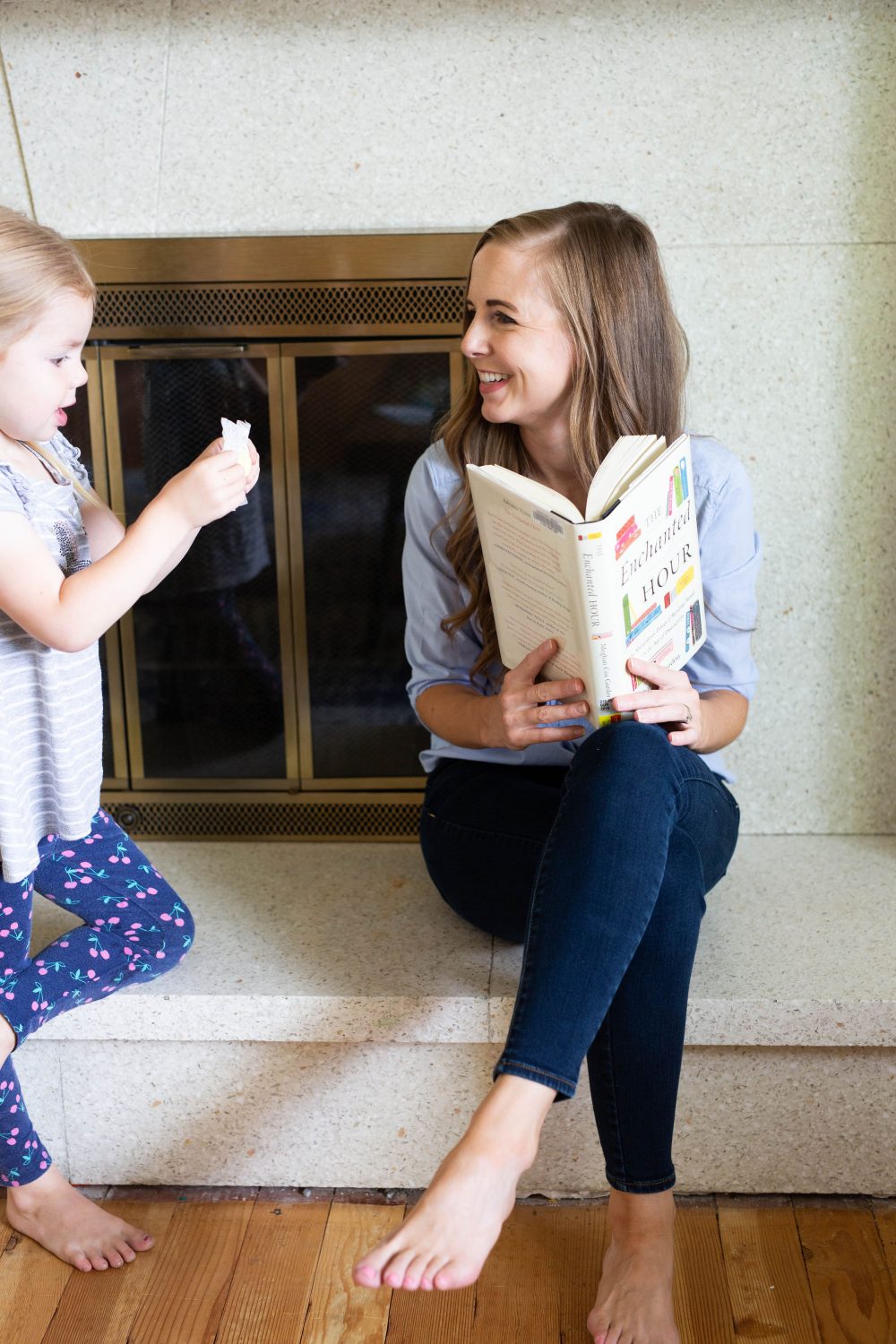 The Enchanted Hour by Meghan Cox Gurdon
I love this book all about the art and science of reading aloud to your children and why it matters so much. It's a perfect companion to The Read Aloud Family.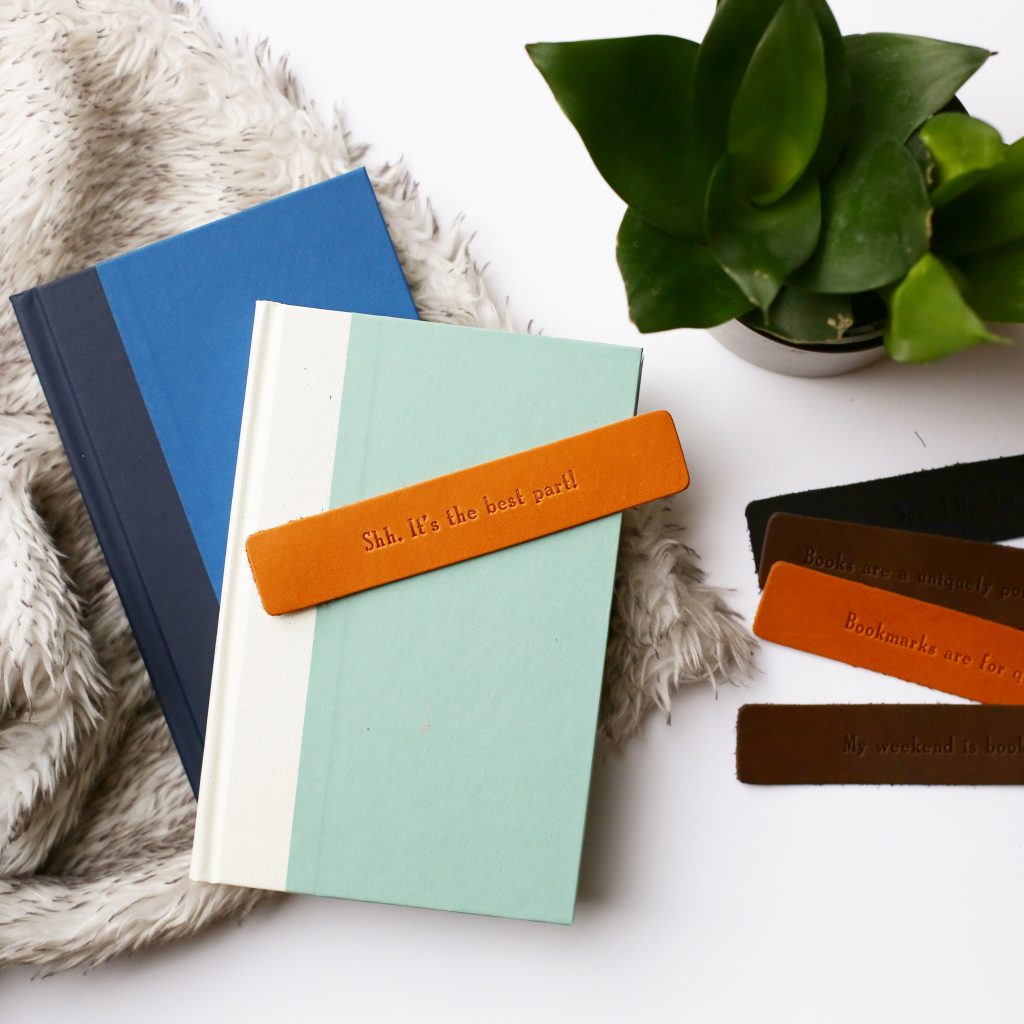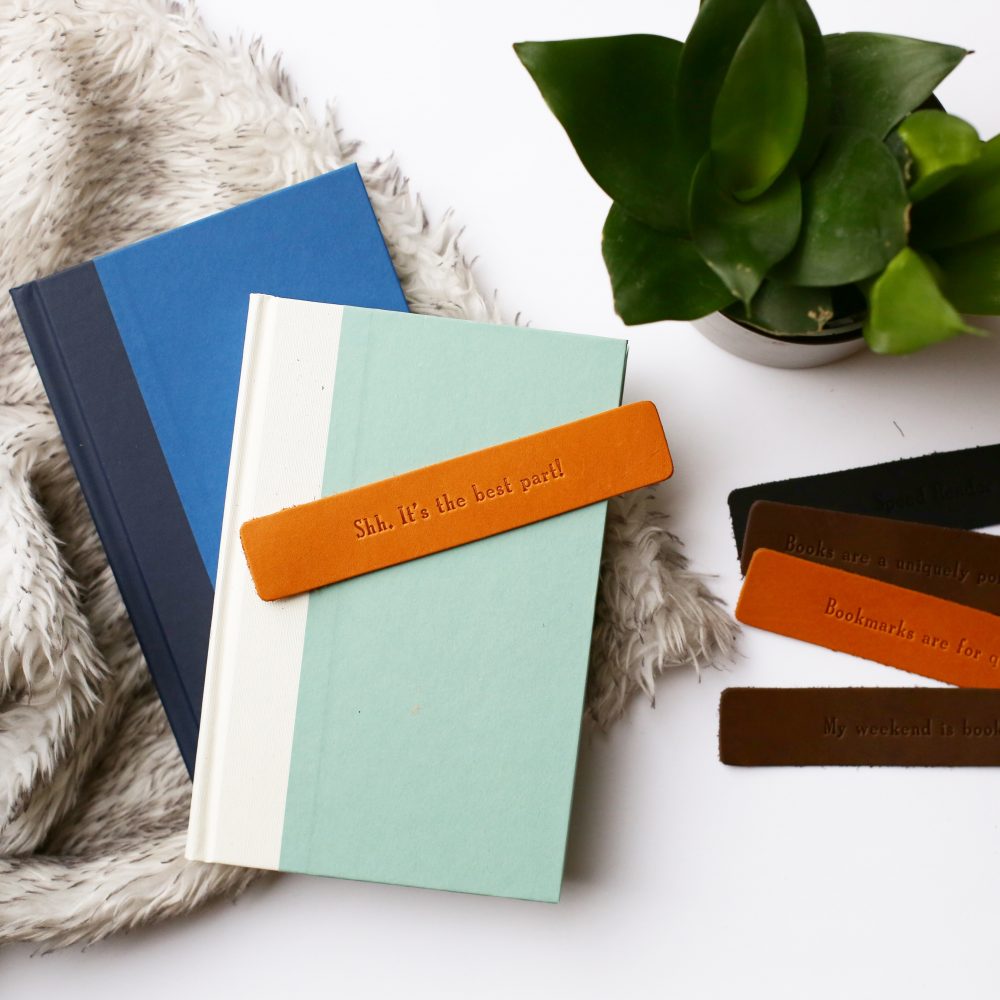 Leather Bookmarks
These gorgeous leather bookmarks come in a variety of colors and you can have them personalized too. Plus, they start under $10, so it's the perfect gift for any reader who has everything, including no idea where they left off in their book.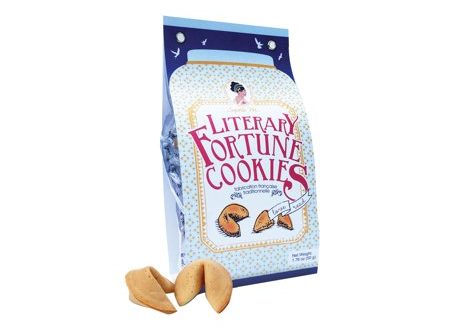 Literary Fortune Cookies
The perfect little gift for any book lover, these French fortune cookies break open to reveal a bookish quote by a famous author.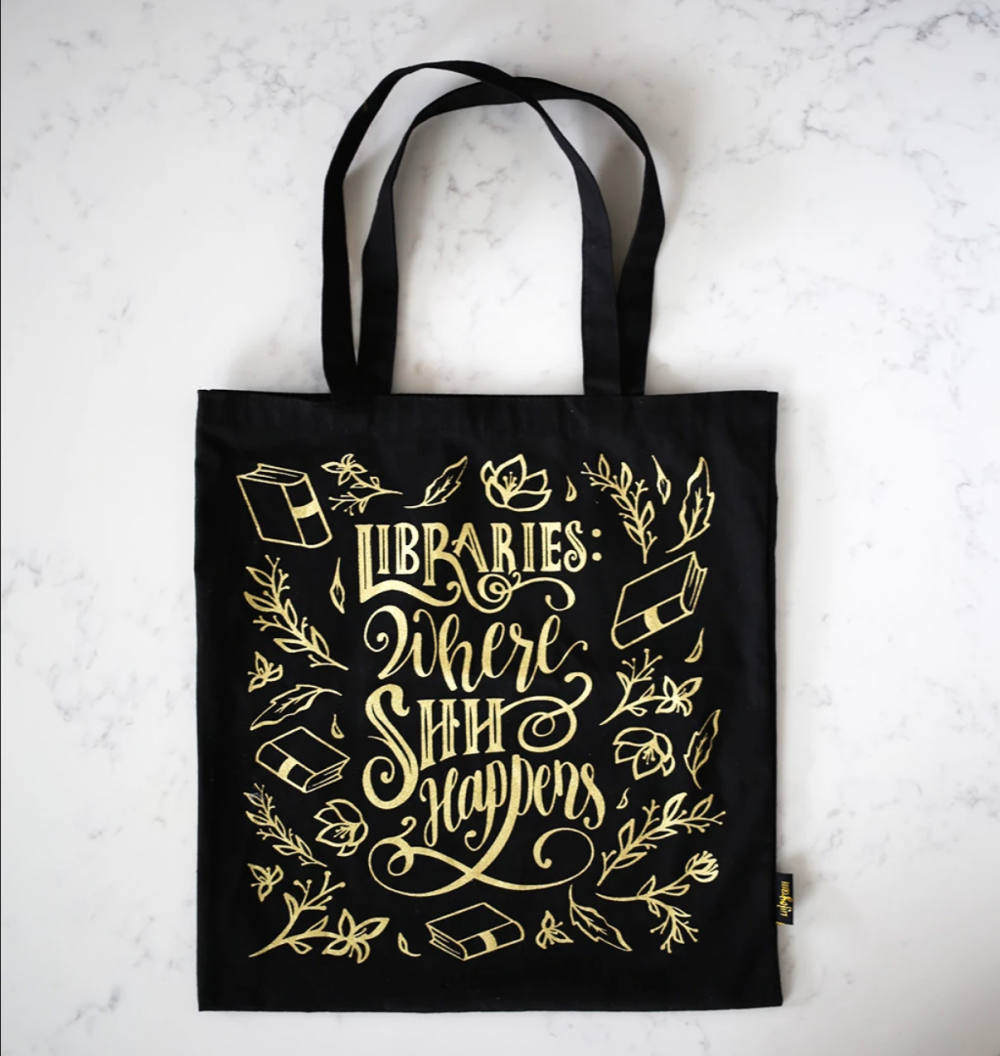 Where Shh Happens Tote Bag
I literally laughed out loud when I saw this tote bag. And not only is it funny, it's gorgeous. And it's less than $10 right now. You cannot lose.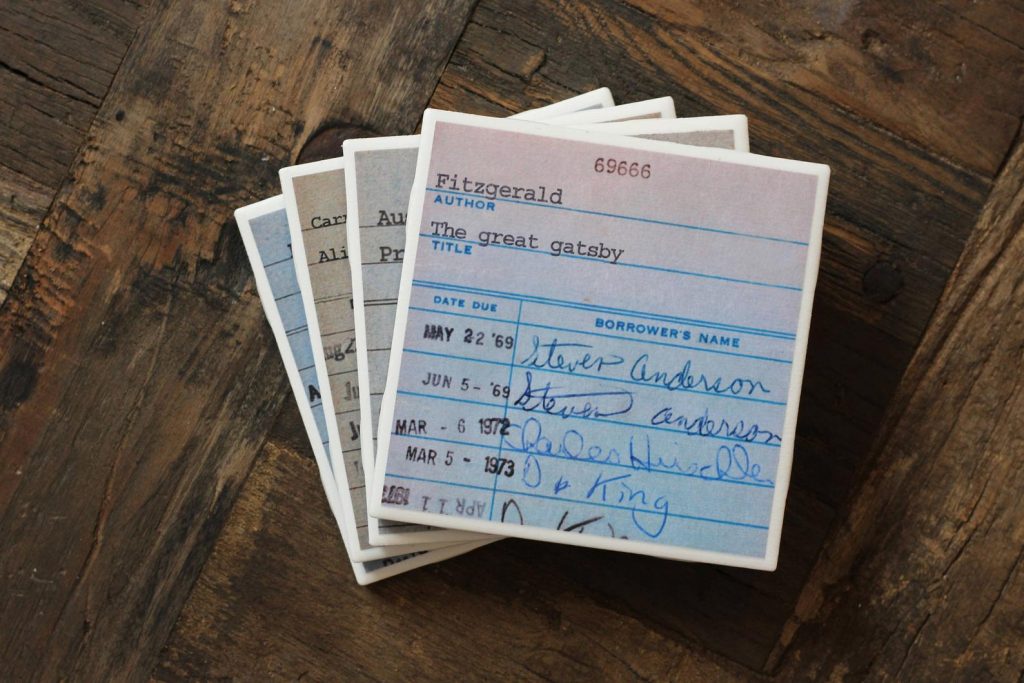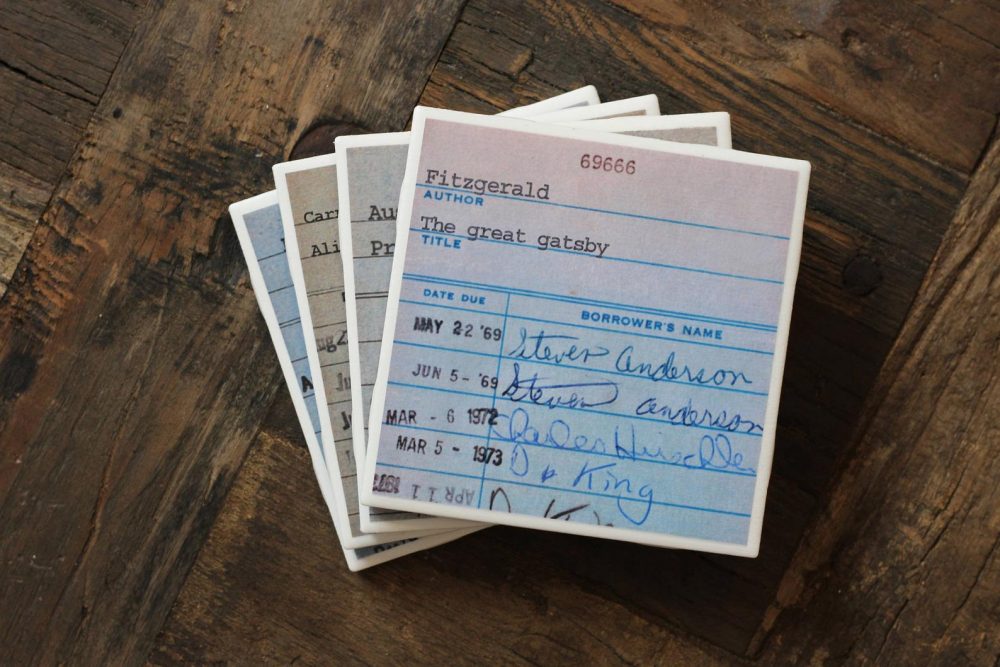 Library Coasters
I can never get enough of things designed like the old-school library due date cards, so naturally these coasters spoke to me.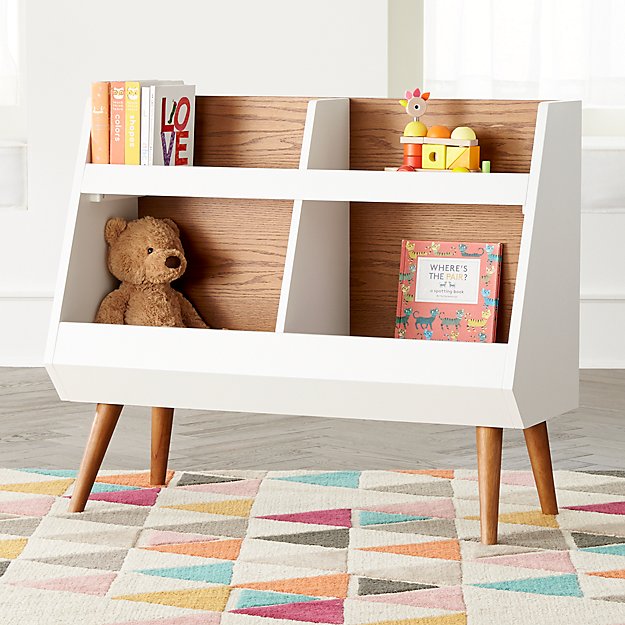 Crate & Kids Walnut and White Mid-Century Bookcase
Every year, I like to include some beautiful or whimsical bookcase on this list. Because every reader needs MORE SHELF SPACE. Crate & Barrel is probably the store that best fits my style (I read their catalog the way I used to read the American Girl catalog) and I've been eying this one for literally years. I always gravitate toward mid-century style and now that we actually LIVE in a mid-century house, I finally got it this fall. It's perfect for a nursery or playroom and lets you face books outward if you want, which tends to make children more likely to pick them up. I'm obsessed and it's SO MUCH better for our library books than the basket we've used for the last 8 years.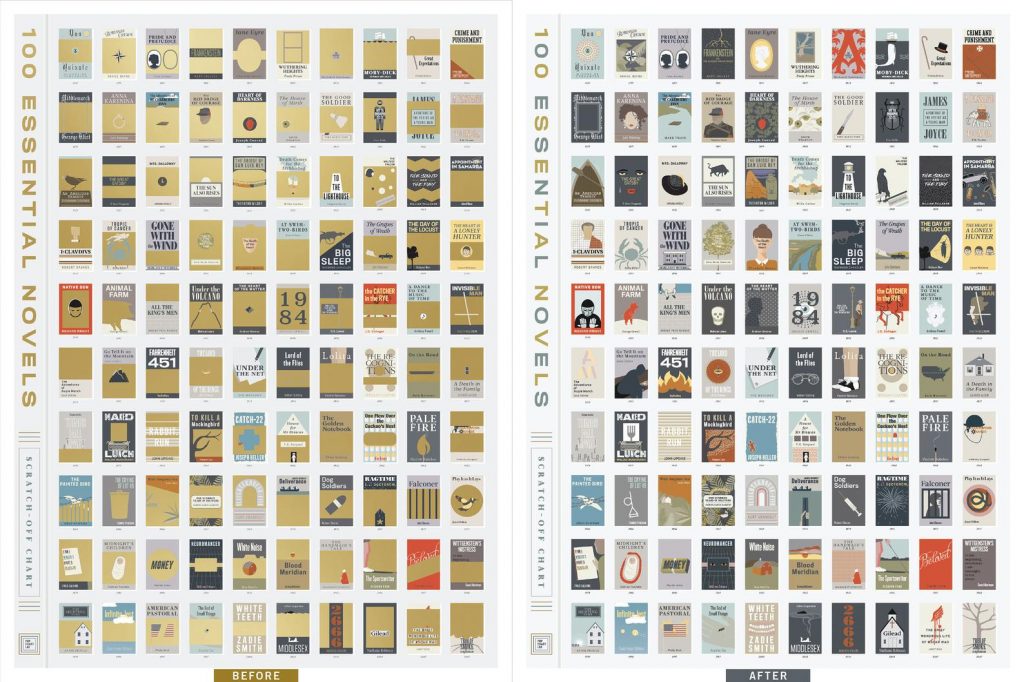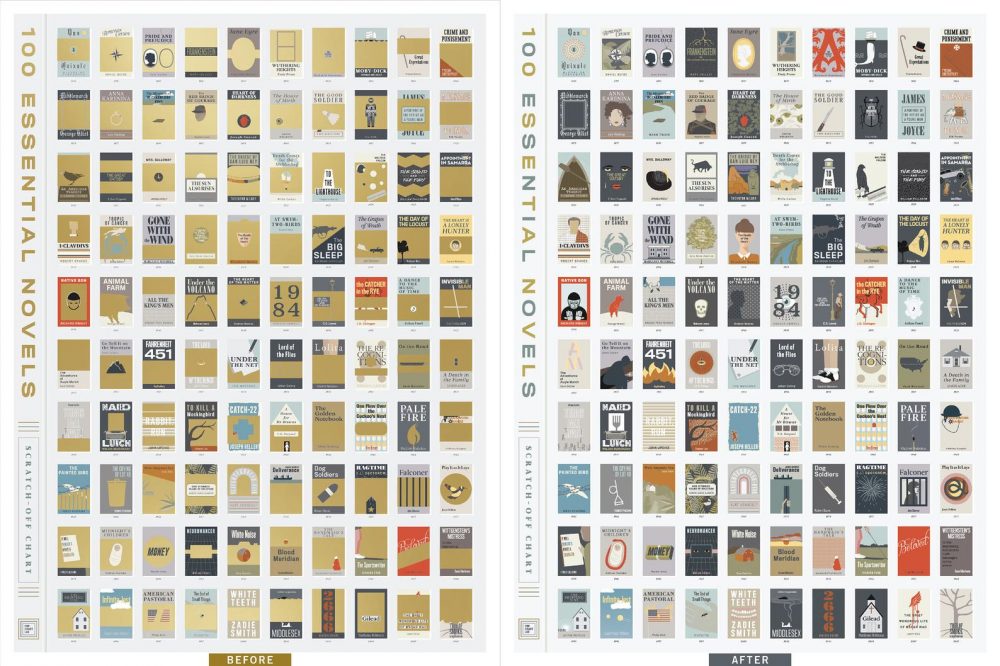 Scratch off 100 novels poster
The second I saw this poster, I was all in. It has 100 classics on it and as you read them, you scrape off the gold foil and reveal the cover below. Such a fun gift for yourself or any classic literature buff.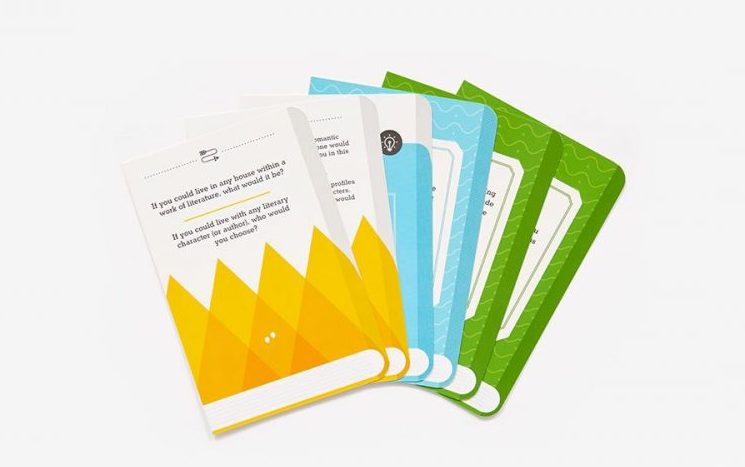 Lit Chat: Conversation Starters about Books and Life
There's nothing better than a conversation about favorite childhood books or what author you'd most want to meet or what popular book you despised. These clever cards with 100 different questions spark those fun and thoughtful conversations.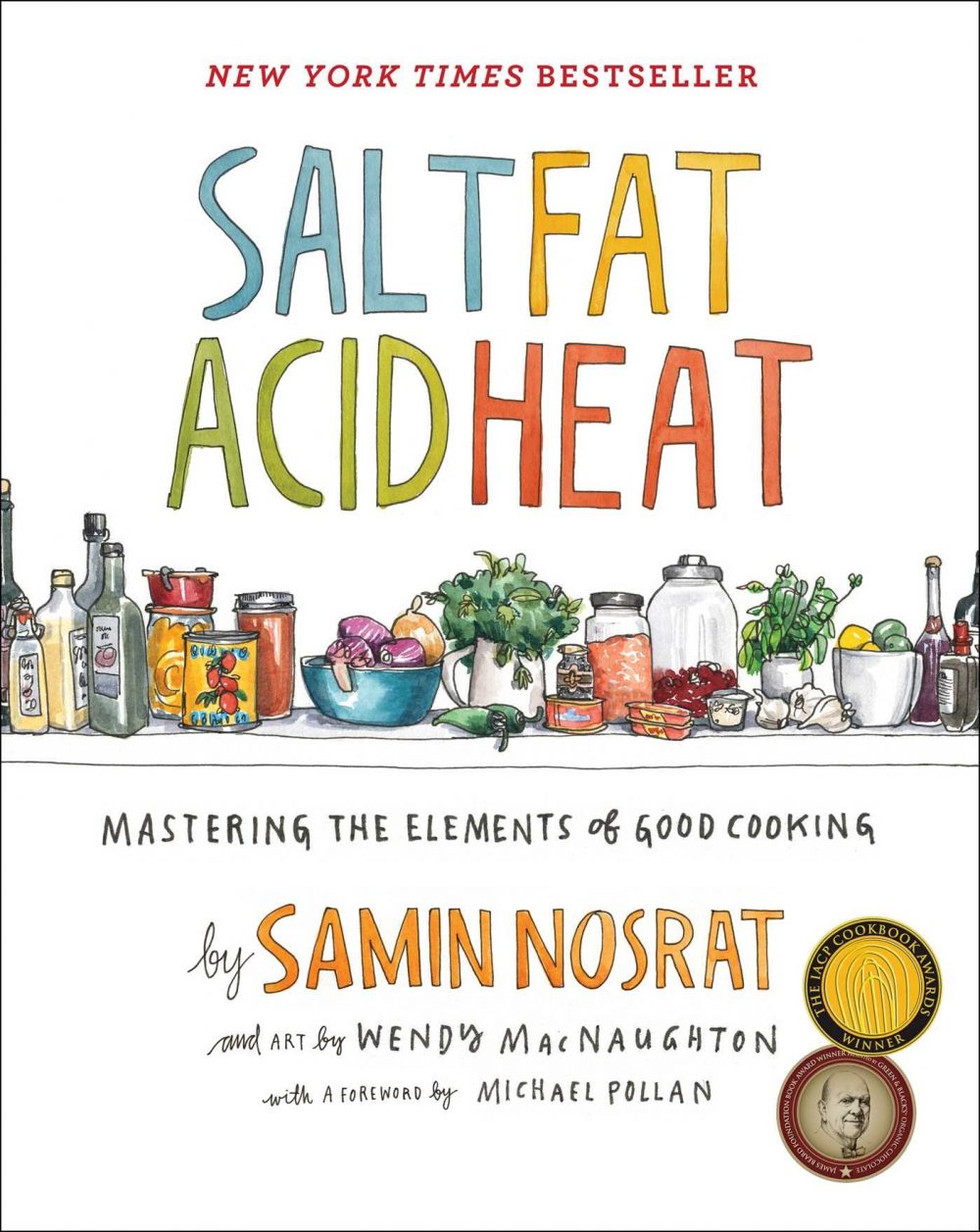 Salt, Fat, Acid, Heat: Mastering the Elements of Good Cooking by Samin Nosrat, illustrated by Wendy MacNaughton
One of my favorite kinds of books are cookbooks and this one is one I bought myself as a gift (thanks to my in-laws who sent me an Amazon gift card for my birthday). It's currently $13 instead of the normal $37, which is a screaming deal. Right now it's the NUMBER ONE bestselling book on Amazon.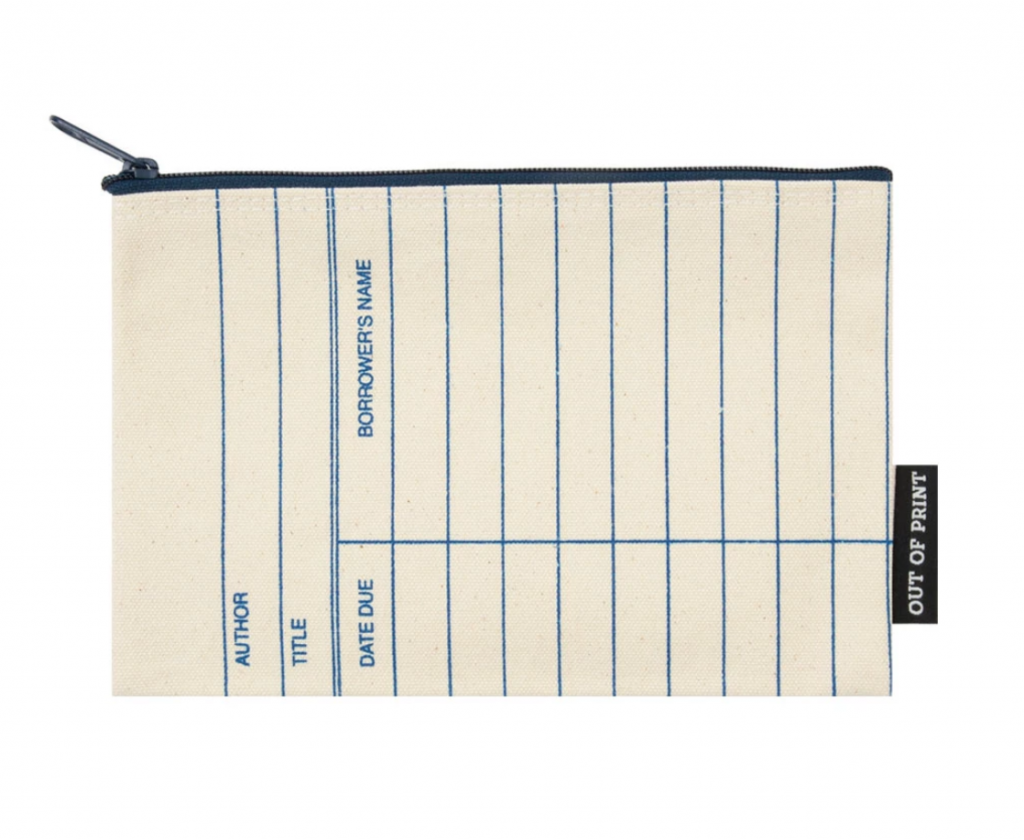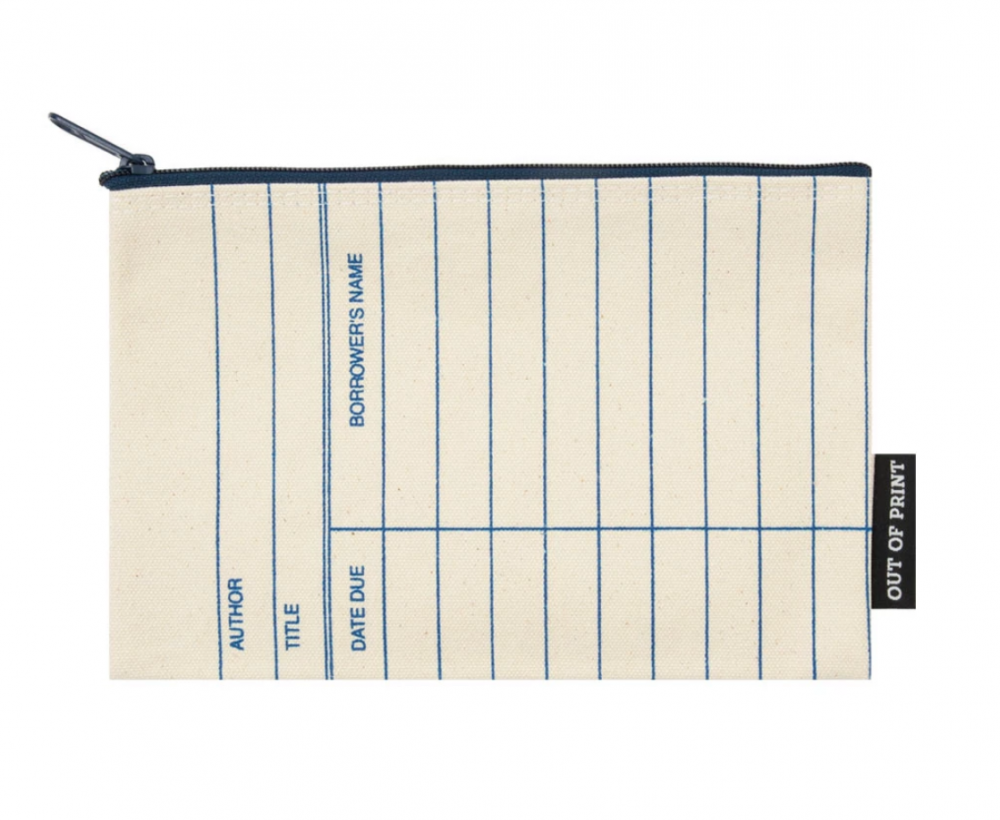 Due Date Zipper Pouch for Book Lovers
I'm a little behind, but I finally discovered the wonder of zippered pouches this year (who knew they were so handy? Everyone except me) and I LOVE this due date card one. It also comes in a whole bunch of other designs with famous book covers or book prints. Perfect for keeping your library card in or bookmarks and marking pencils or book darts.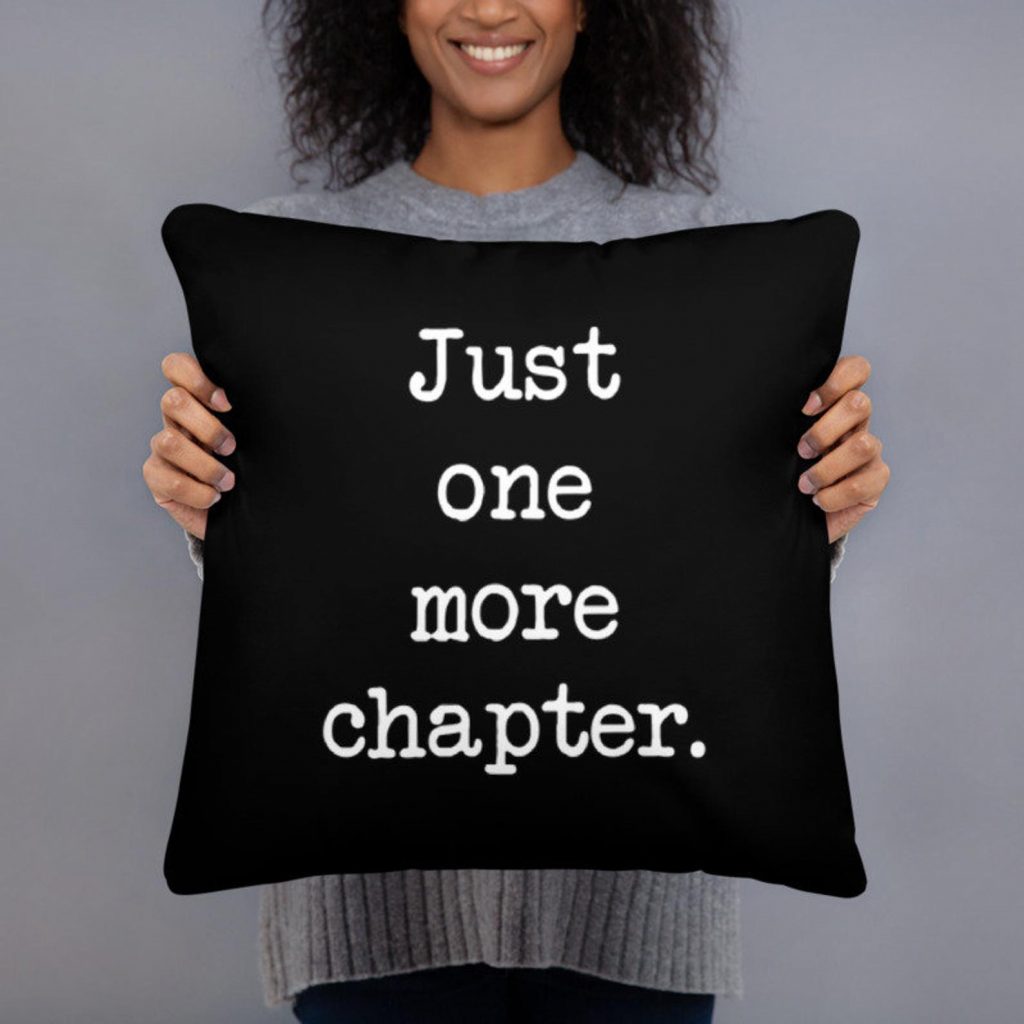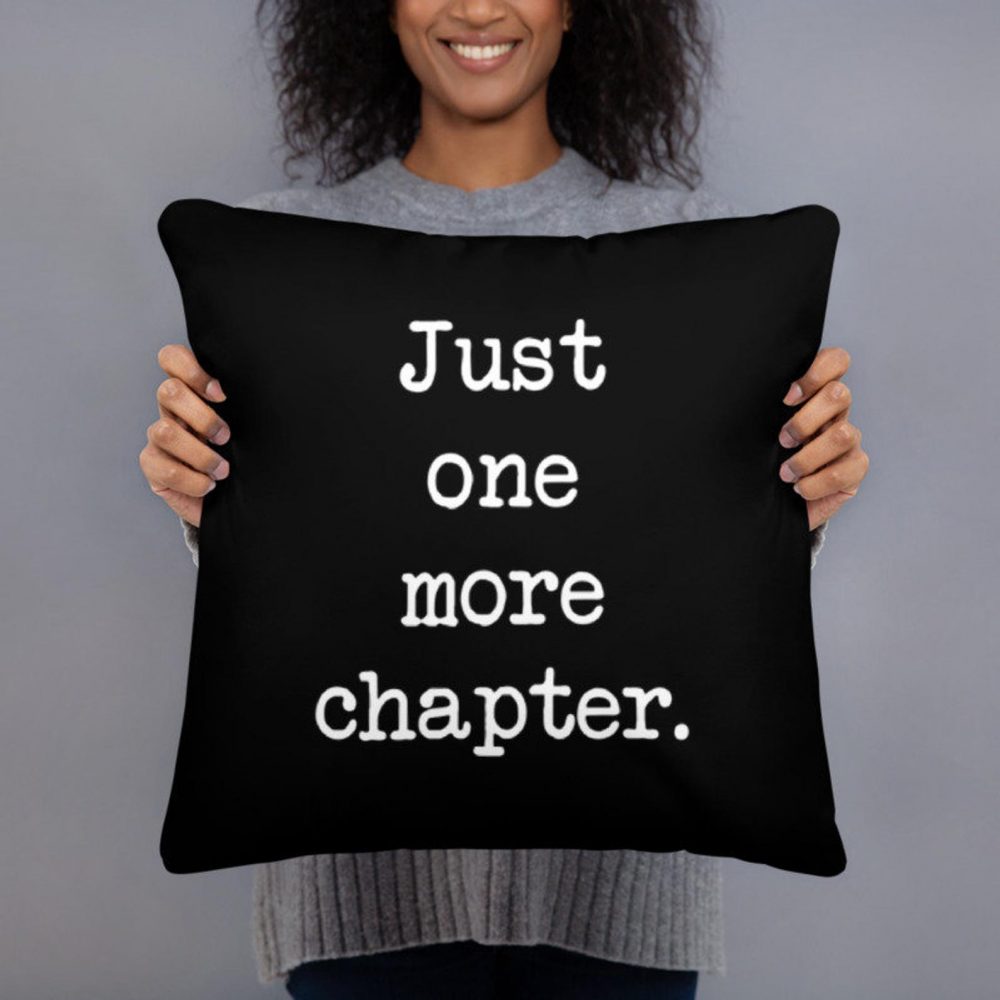 Just one more chapter
This pillow belongs either on my bed or in the chair I read aloud from in my girls' bedroom.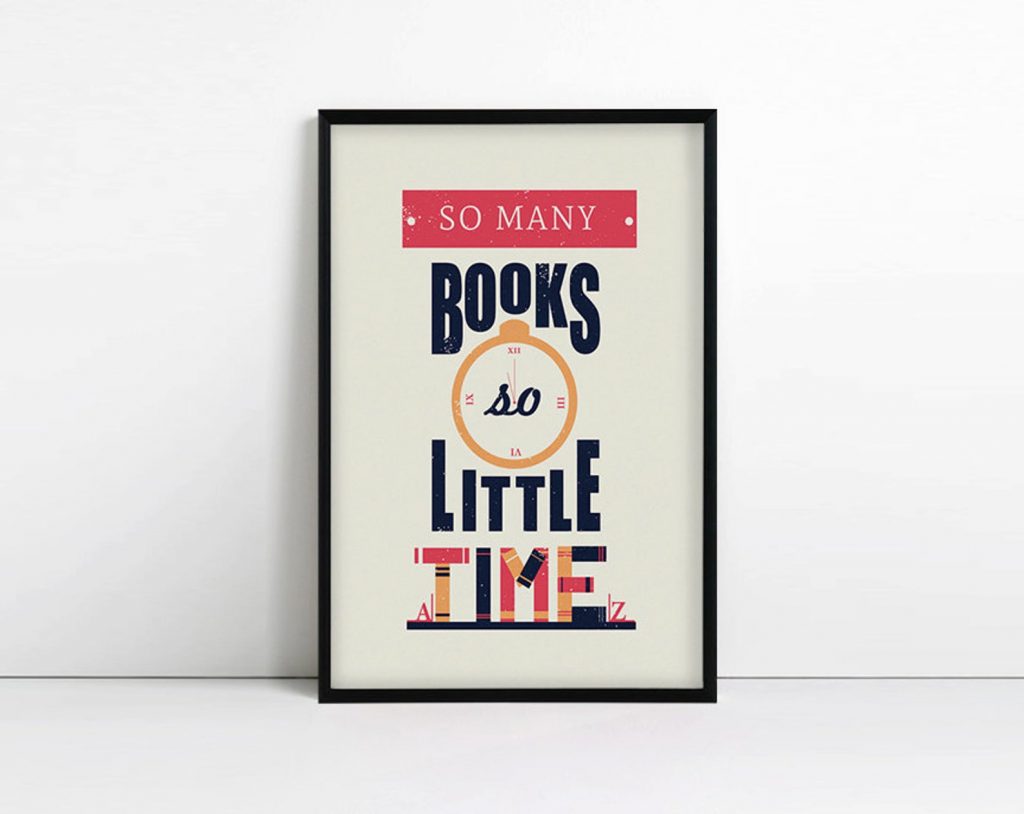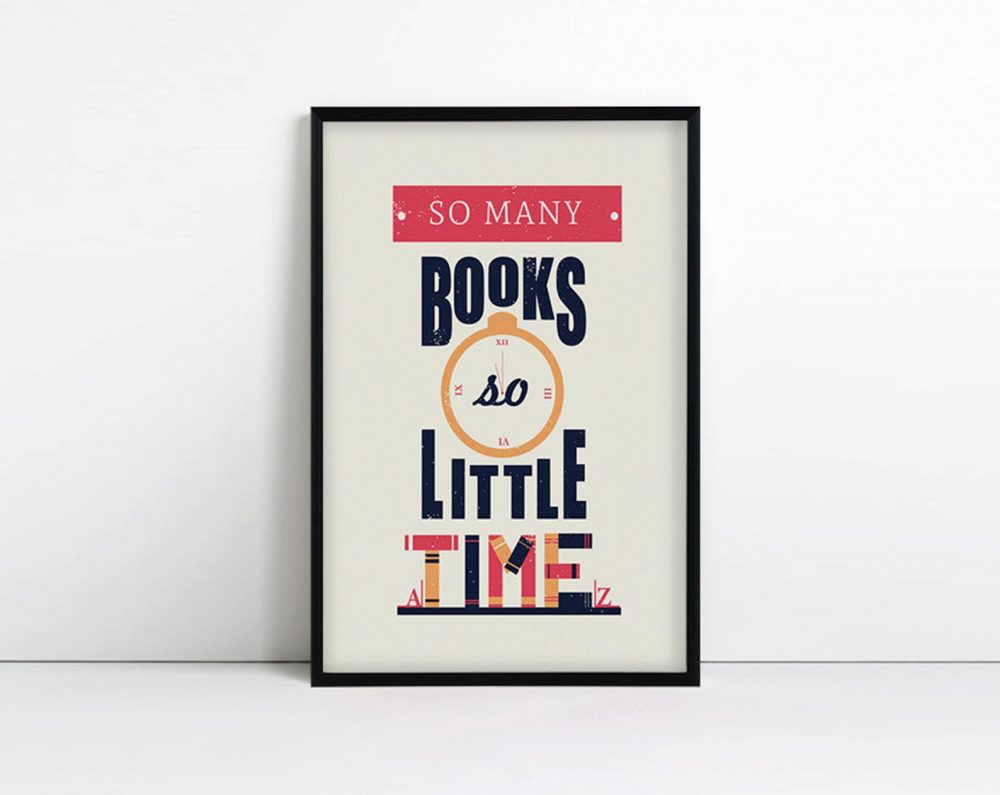 So Many Books So Little Time print
My mom used to say this all the time when I was growing up and this gorgeous print is the best version of it that I've seen.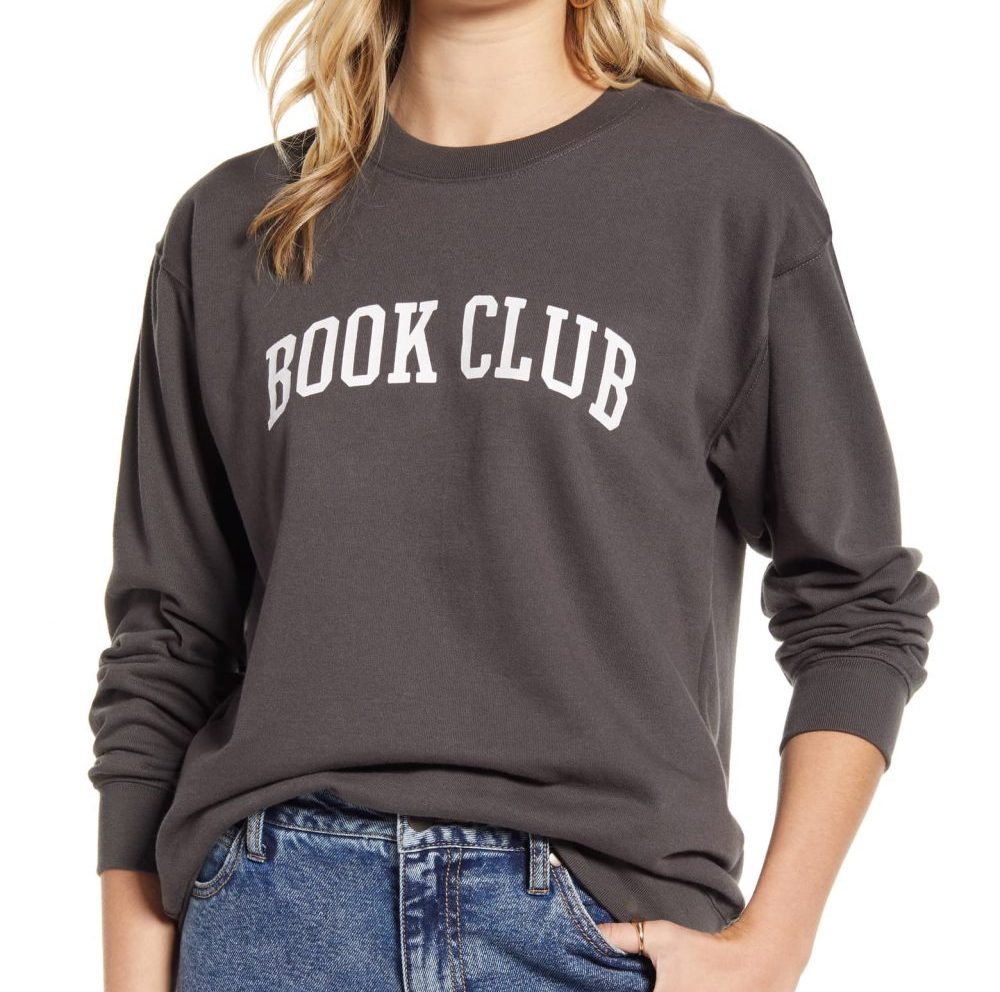 Book Club Sweatshirt
If your book club meetings give you life, you probably need this cozy, minimalist sweatshirt.
You can see the past few years of my Book Lovers Gift Guides here – so many other fun things for the book lover in your life!
If you liked this post about gifts for book lovers, you might also like these posts: