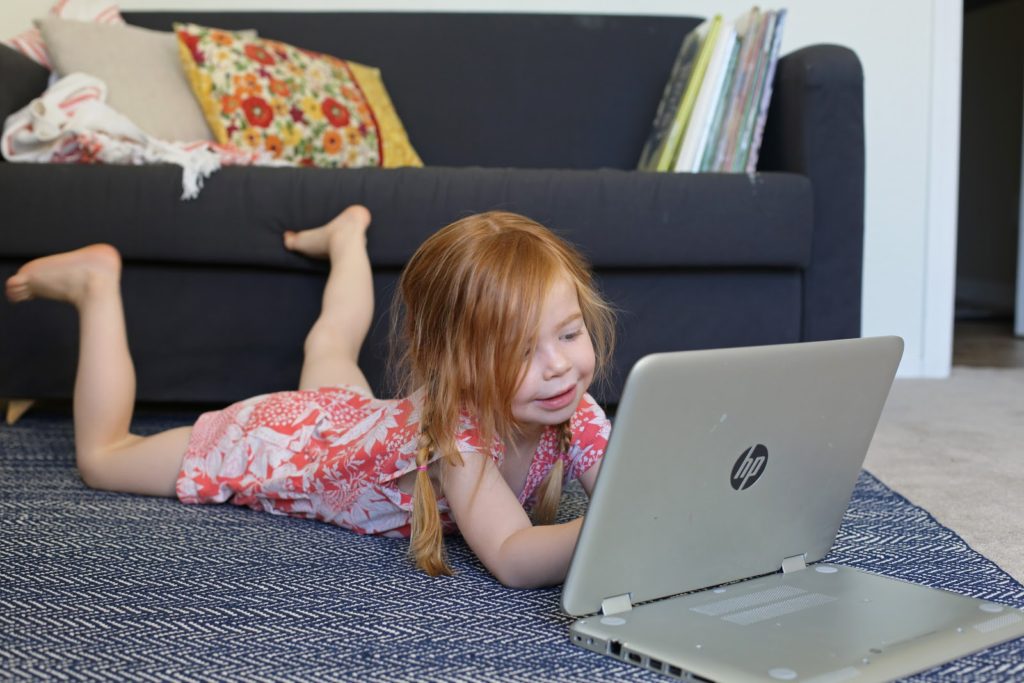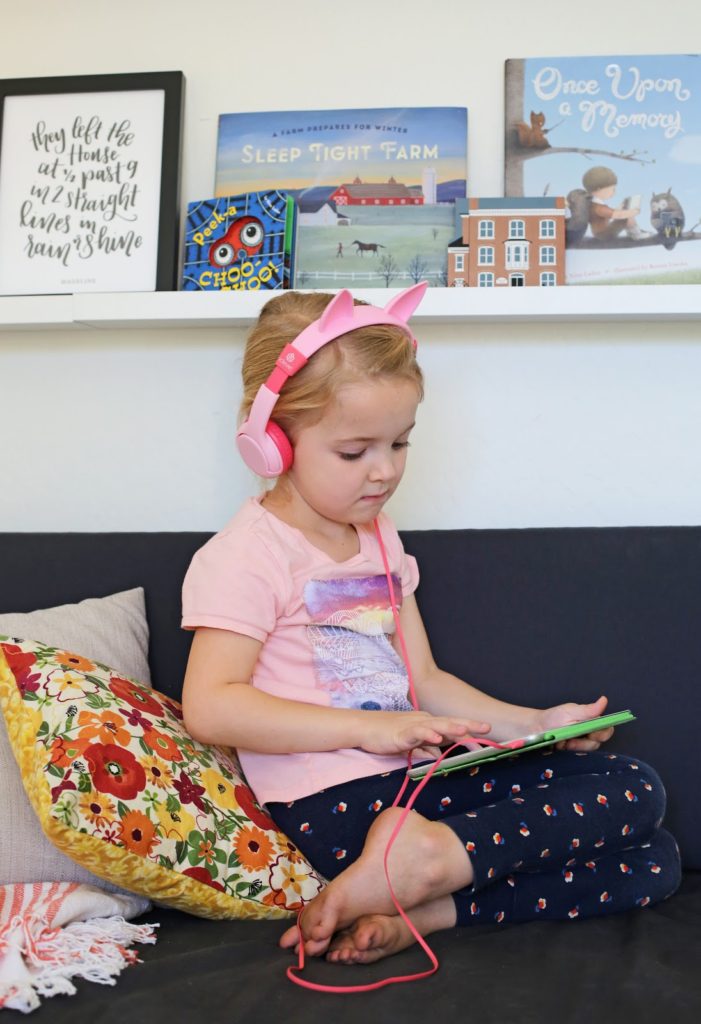 This post is created in partnership with Sophos Home, a free and easy way to keep your family safe online
One question I get all the time is how we deal with screen time for our children. I wrote a post about this topic back in 2013, but things have certainly changed since then with new technologies, more devices, and older children.
I know that every family has different circumstances, and it's a constantly changing landscape, but for right now, this is what's working well for us.
As far as television and movies go, the girls watch very little. We usually watch a movie as a family on Friday nights, and then generally once a week or every other week, they watch about an hour of Netflix (usually an episode of Magic School Bus and an episode of Sophia the First) while I iron.
I'm personally not a big television or movie watcher, and I find it a giant pain to turn on the television and set up Netflix (this makes me sound like the laziest person on the planet. So be it), plus I feel like television makes my children crabby, so we keep it to a minimum, unless we're on a road trip in which case they watch alllllllll the episodes on the iPad they want.
About three days a week, Ella uses the computer for homeschool, and does coding (we like code.org and tynker.com) or typing practice and then spends some time on Magic Tree House. Ani likes to watch her, and she loves playing the games on PBS Kids or reading books on Tumblebooks.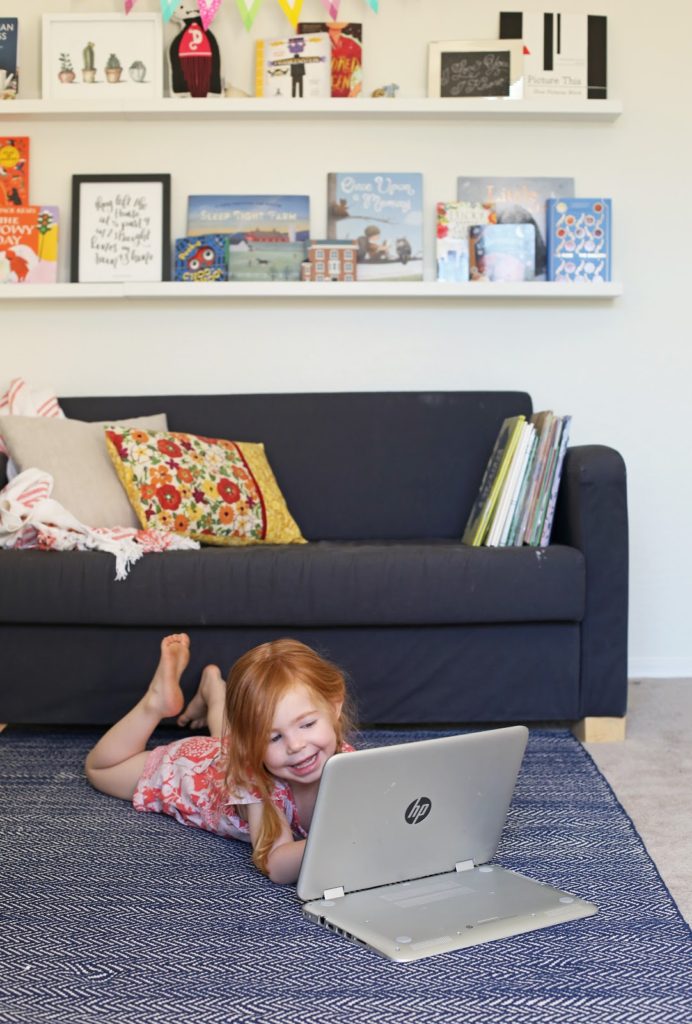 And Ella spends HOURS every day listening to audiobooks on the iPad while she works on her jigsaw puzzles and for 30 minutes before she goes to bed (if you think finding audiobooks for her is a part-time job, you are correct).
Also, they love looking at pictures on my phone or watching YouTube videos with Bart.
We try not to make it too restrictive where screen time becomes something they just want constantly, but also not something that eats up all their time.
The girls don't use the computers on their own, but I know how easy it is to accidentally open something questionable on the computer or have the next YouTube video that comes up (or the suggested ones!) be one I definitely don't want them watching.
Which is why I'm such a big fan of Sophos Home.
Sophos makes business grade security software, and Sophos Home is a free software that they've made available to individuals and families to keep them safe online.
I love that I get super high-quality software to protect my sweet girls as they learn to navigate the Internet.
They've also developed a tool kit with tips for all the sorts of things I found super useful, like how to filter YouTube content or setting up the security settings on my iPhone.
Plus, they're running a sweepstakes that goes through today with a Macbook grand prize, and two more winners get an Apple Watch. To enter the sweepstakes and download Sophos Home, visit them here!
I'd love to hear how you deal with screen time in your family and what's worked for you. And don't forget to enter the Sophos Home sweepstakes before it ends tonight!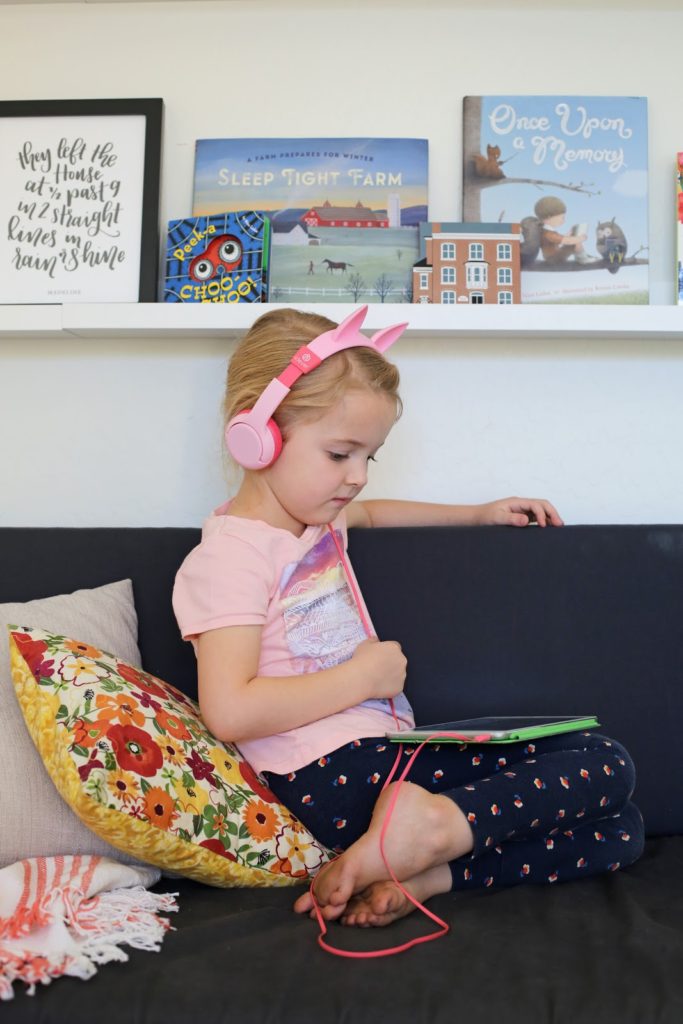 if you liked this post about screen time for kids, you might also like these other posts: