During the year Bart and I lived in Boston, our main financial focus was paying off our student loans before Ella was born and I quit my full-time job.
We spent virtually no money during that year unless we absolutely had to.
I worked like crazy to keep our grocery bill under $30 a week, we went out to eat exactly never, and neither of us bought new clothing that year (thank goodness for the three kind friends who all handed over their entire maternity wardrobes so I would have something to wear).
A few days after we paid off the last dollars of our student loans, we were driving through our neighborhood and saw a little stand set up with some girls selling Girl Scout cookies.
We were so in the habit of not buying anything that we zipped right past. And then, we turned around and bought two boxes of cookies.
Spending that eight dollars felt like we had all the money in the world to burn and it made me love Girl Scout cookies even more than I already did.
(Bart also brought along a box of Caramel deLites when he proposed – both of our favorite flavor of Girl Scout cookies – so we have a long history of loving these cookies).
But sometimes, there are no Girl Scouts selling cookies on the side of the road and you have to take matters into your own hands.
Enter this Homemade Thin Mint recipe.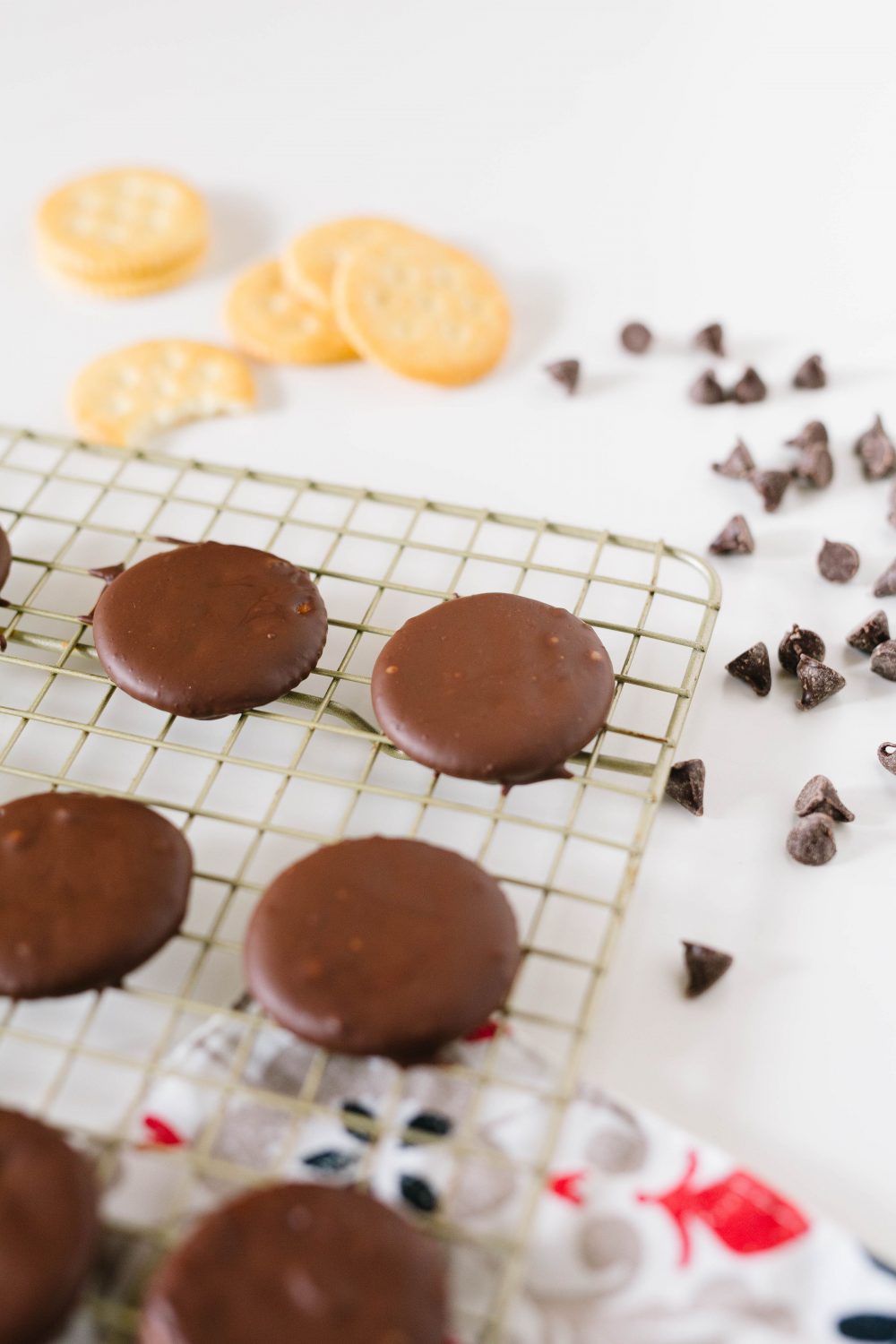 I first made these in 2013 and I've loved them ever since.
I mean, 3 (or 4) ingredients and an excuse to buy Ritz Crackers?
Count me in.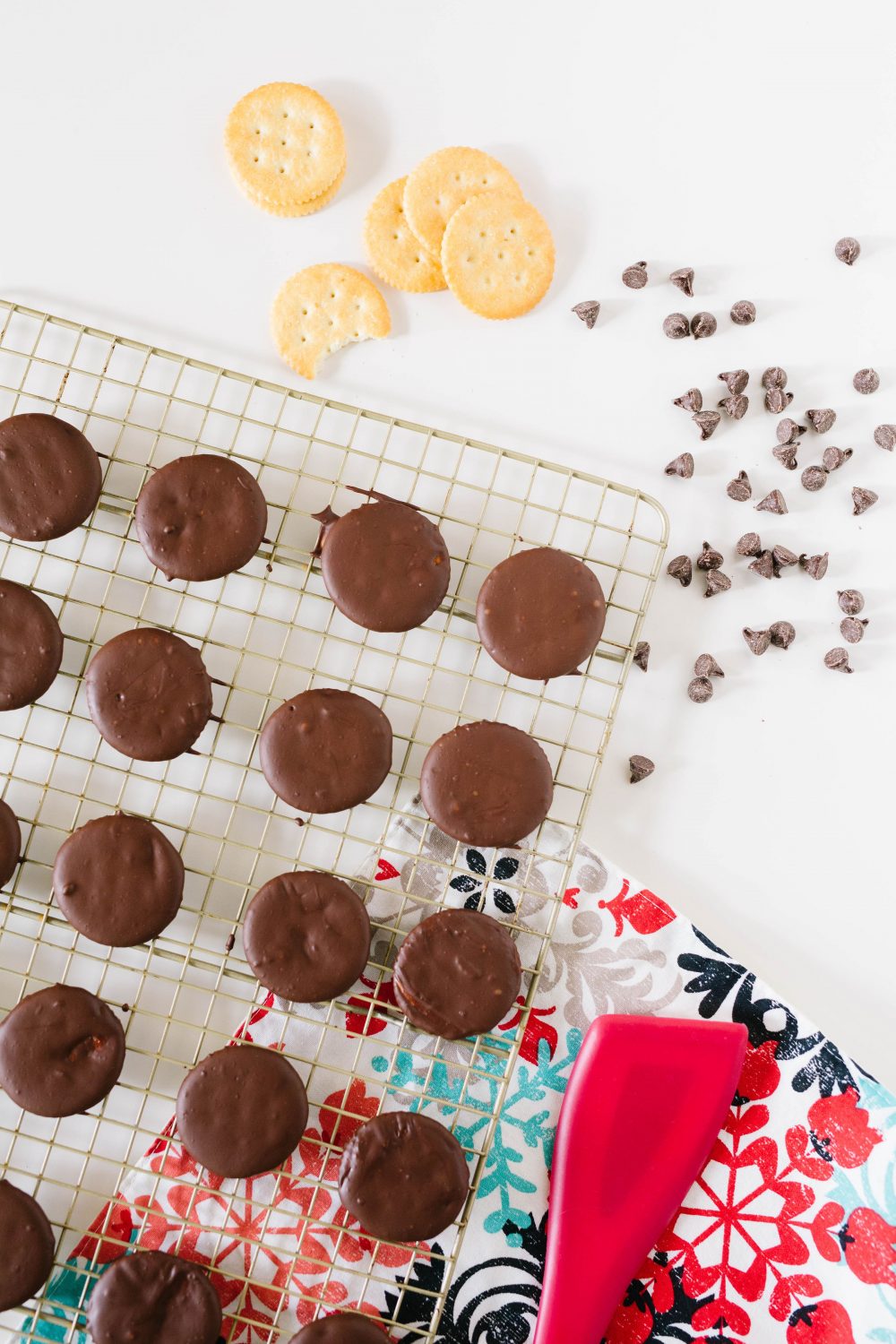 Two notes about this Thin Mint recipe.
First, I strongly prefer peppermint extract in this recipe, rather than mint extract. Peppermint tastes festive, mint tends to run toward "toothpaste cookie." Play it safe and go with peppermint extract.
Second, you can certainly use chocolate chips for this recipe, but they'll melt in your hands when you eat them. Dipping chocolate holds its own better. If you don't mind the mess, go for it. Just don't say I didn't warn you!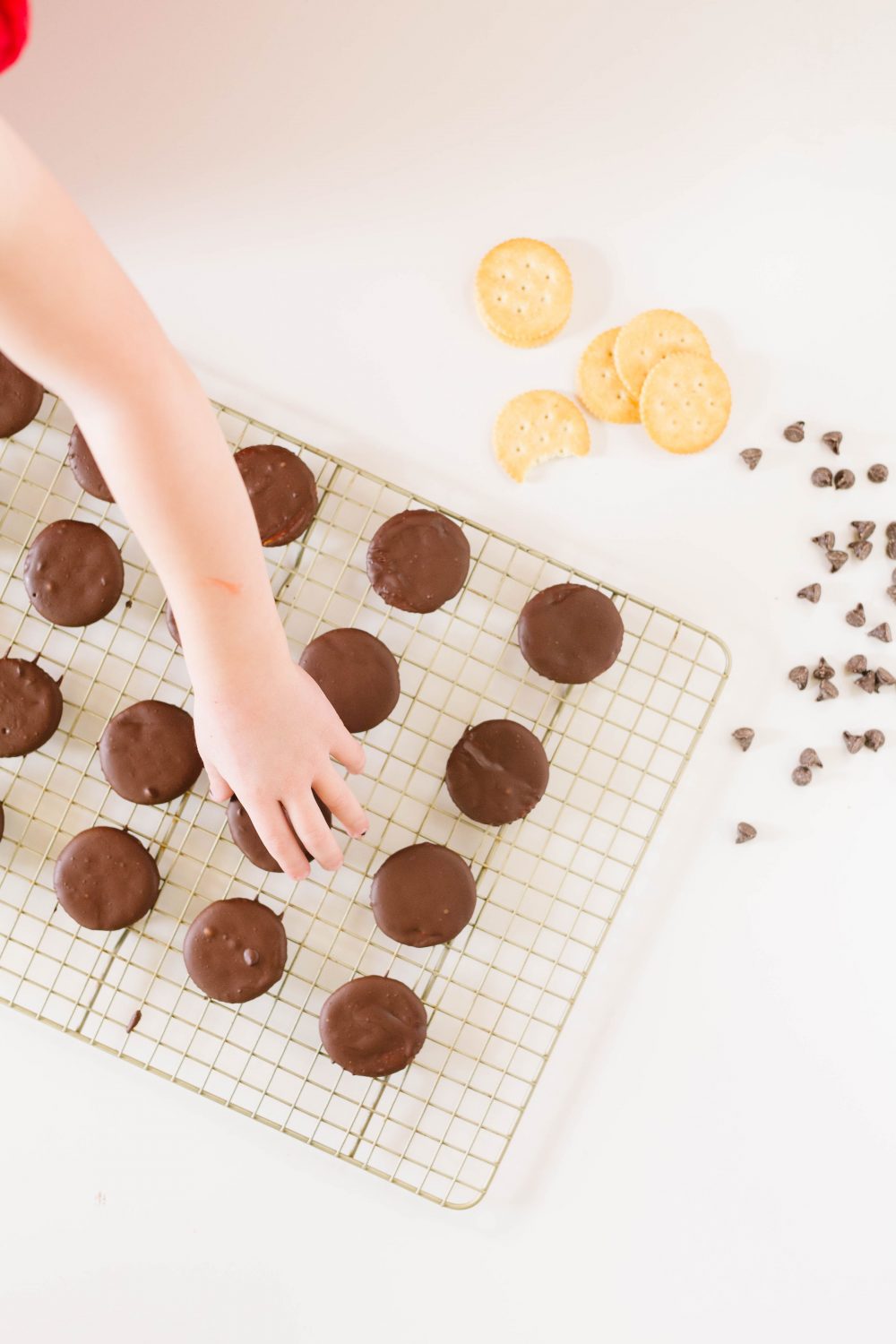 Homemade Thin Mint Recipe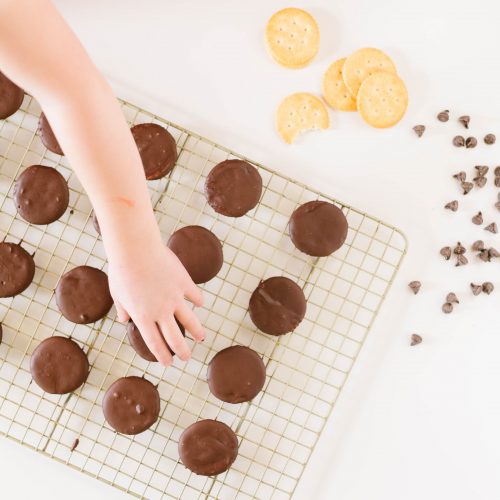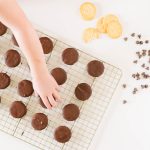 Homemade Thin Mints
These deilcious homemade thing mints only require three ingredients!!
Ingredients
1

cup

dipping chocolate or semi-sweet chocolate chips

1 Tablespoon shortening or coconut oil

optional

3/4

teaspoon

peppermint extract

2

dozen Ritz crackers
Instructions
Line a baking sheet with parchment paper or a reusable liner.

In a small saucepan, melt the chocolate (and the shortening or oil if you're using it - I think it just makes it a bit smoother, but you'll be fine if you leave it out too) over medium-low heat, stirring frequently.

When it's completely smooth, remove from heat, and add the peppermint extract 1/4 teaspoon at a time, tasting between additions to make sure it isn't too strong. My chocolate got all bubbly when I added each teaspoon, but a quick stir brought it back to normal.

Drop a Ritz cracker in the chocolate, then use a fork or spoon to flip it over to coat the other side. Lift it out the chocolate, shake slightly to remove excess chocolate, and place on the baking sheet.

When all of your crackers are chocolate covered, put the pans in the fridge or freezer to harden up the chocolate. After about 15 minutes or so, they'll be ready to eat!

(I like the taste of them out of the freezer better, but they look a little nicer out of the fridge the next day because the chocolate condensates in the freezer. You choose).
If you liked this Thin Mint recipe, you might also like these recipes: